Marky's Tuesday Forecast: Solid Hitting Conditions in Kansas City (Missouri)
The Highlights
The Midwest is a hitter's best friend this evening.
Poor Weather Ratings once again pop up in the mid-Atlantic.
---
I'm not always right. In fact, I'm oft wrong. However, I knew a fishy situation when I saw one and yesterday's Marlin roof fiasco was certainly one. The Action Network's unofficial roof expert Keith Leblanc's source at Marlins Park cannot be trusted anymore. From now on you can basically assume they'll be closing the roof in Miami unless otherwise noted.
Here's a rundown of today's highest and lowest Weather Ratings from FantasyLabs.
Highest Weather Ratings
Padres at Cardinals: 70
Reds at Royals: 68
Twins at Tigers: 63
Like last night, the weather in St. Louis tops the charts. Jack Flaherty was able to shut down the San Diego bats, which isn't that tall of a task if we're being honest, causing the under (8.5) to cash. Tonight, with Miles Mikolas hosting Matthew Strahm, the total has risen from 8 to 8.5 behind more than 80% of dollars on the over.
That's not the only game in Missouri's fine weather tonight, though. Did you know that the Kansas City Royals play in a city called Kansas City, Missouri?!? Same goes for the Chiefs. Poor old Kansas City, Kansas is stuck with Sporting Kansas City while the Missouri version gets to have all the good stuff …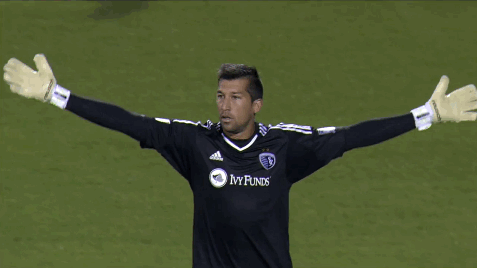 Anywho, the weather in KCK is similarly solid and with Sal Romano and Ian Kennedy on the hill. Over 70% of bettors have taken over 9.5 and the juice suggests it may move up to 10 before the game starts.
Detroit boasts the third highest rating despite wind blowing directly in. With both bets and dollars heavily leaning in the under's favor, this total looks like it might drop from 9 to 8.5 soon.
Lowest Weather Ratings
Rockies at Phillies: 27
Nationals at Yankees: 28
Red Sox at Orioles: 36
The wind is blowing out in Philly, but temperatures in the low 60's and a dew point right around 50 aren't going to be helping balls fly out of the yard. With Jon Gray and Aaron Nola on the bump, this total has dropped from 7.5 to 7.
The weather at Yankee Stadium is just a hair better. Though the temperature will be closer to 70 degrees, a stiff 10 mph breeze will be blowing from right to left. The total in this game has also dropped from 9.5 to 9.
Though it isn't as low as last night, the weather in Baltimore still isn't up to snuff. Being a Bostonian, I could really tell how much impact the poor weather had in last night's 2-0 extra inning barn-burner. Several fly balls that looked gone off the bat died by the warning track. With the wind blowing out to left and David "The" Hess "Truck" taking the hill for the O's, there's been some sharp action on the over. About 70% of bets are on the under, but a majority of dollars on the over has helped push the total up from 9 to 9.5.
Chances of Rain
No game overly concerns me and I doubt that a game will be postponed tonight. Wouldn't surprise me if there was no rain it all, but I know better than to slap my No Rain Guarantee™ on it. Here are a few spots where we could see some brief showers or storms.
Twins at Tigers: Likely later in the game
Mets at Braves: Slight chance throughout the game
Padres at Cardinals: Slight chance throughout the game