NASCAR Betting Picks: Best Early Value for the Digital Ally 400 at Kansas
Credit:
Amy Kontras-USA TODAY Sports. Pictured: A Kansas Speedway flag
The Monster Energy NASCAR Cup Series heads to Kansas Speedway for Saturday's Digital Ally 400 (7:30 p.m. ET, FS1).
By analyzing green flag speed from similar racetracks, we offer one driver offering betting value before cars hit the track on Friday.
The 2019 aero package has not only been tough on drivers and teams trying to get a handle on the new rules, but it also makes betting on NASCAR more difficult because there's very little data to analyze.
Sure, there's plenty of past metrics to look at, but how predictive are they when the current rules package is so different compared to recent years?
But thankfully for bettors, we've reached the point in the season where there are some results to bank on when trying to fine value. The sample size is frustratingly small, but small samples are better than no samples.
One metric I've been using (and liking) more and more is green flag speed. This measures which drivers post the fastest average speed (in miles per hour) under green flag conditions and gives us insight into which drivers had the fastest cars at certain races.
For example, this week's race at Kansas Speedway — a 1.5-mile racetrack with low tire wear — should race similarly to Texas Motor Speedway and Las Vegas Motor Speedway.
By combining the green flag speed ranks at both of those racetracks, we can get a baseline of which drivers should unload with fast racecars this weekend.
After compiling the data, Kyle Busch comes out as the clear number one in terms of speed and he's priced accordingly at the Westgate SuperBook in Las Vegas with odds of +350.
However, the second-ranked driver in my green flag speed rankings came as a surprise, especially considering he's widely available at 20-1 or better to win Saturday night's Digital Ally 400.
At Las Vegas in early March, Denny Hamlin ranked sixth in green flag speed and his average running position of 7.0 trailed only Kevin Harvick (who led the most laps) and eventual race winner Joey Logano.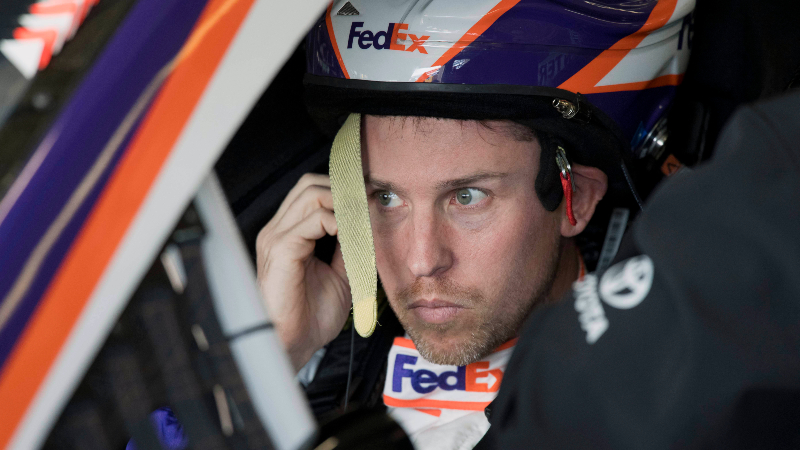 Hamlin was even better at Texas, posting the fourth best green flag pace en route to his second victory of the season.
Despite the impressive performances, nine drivers have better odds than Hamlin to win Saturday night's race, and as I mentioned above, plenty of books are offering better than 20-1 for those willing to take a minute and shop for the best number.
While the cars won't hit the track until 12:35 p.m. ET Friday and there's still plenty of data to pore through once practice and qualifying have concluded, snagging Hamlin is a good start to any Digital Ally 400 betting card.
How would you rate this article?