All eyes on the King! After a first-round winning streak of 21 straight games, LeBron James went out and laid an egg against the Pacers. Well, he did all right personally, but the Cavs never had a chance.
Already we've seen bettors fading Cleveland on the spread. If you're new here, let me let you in on a little secret: The public is always on LeBron. We're in rarefied air here.
Here's what you need to know for Pacers-Cavs Game 2, along with Utah-OKC and Minnesota-Houston. — Mark Gallant
All info as of Wednesday afternoon. Check back throughout the day and keep an eye on our Twitter handle for any updates.
If there's a specific matchup you want to jump to, click the quick links below. For live spreads and bet percentages, check out this page. Follow the latest injury info on our industry-leading news feed. To get access to our premium betting tools, subscribe here.
---
GAME 2: INDIANA PACERS AT CLEVELAND CAVALIERS (-8) | O/U: 212
7 p.m. ET | TNT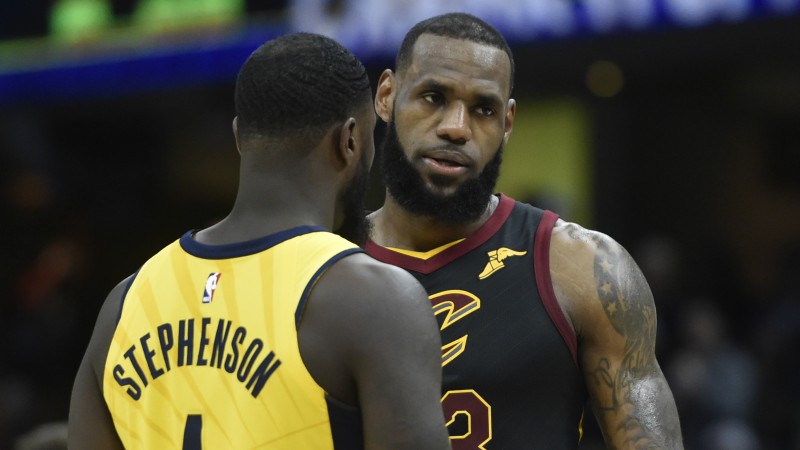 David Richard-USA TODAY Sports
What I'm watching for: The Cavaliers' offense was the big problem in Game 1. Their defense had its own issues, but the offense was a hot mess. Some of it was just missing good looks, but Indiana also did its homework.
The problem with guarding LeBron is always how he burns you no matter what you choose. Stay home on shooters, and he's getting to the rim and tearing you to pieces with layups and dunks. Help and load up on him, and he's threading passes to shooters. There's no good option.
The best one is to split the difference. Load up enough to get the ball out of his hands, but recover hard on the shooters. This is difficult, and you still need to be fortunate. You need misses. The Pacers got them. But also, look at the recovery by Darren Collison here:
Here, James isn't involved in the play, but look at how the Pacers keep recovering just a step ahead of the pass. Being on a string like this is a sign of a team that isn't just playing hard but understands the assignments and has the timing down.
The under hit in Game 1. Both teams are likely to find their shot more, making the under a dubious play at 209. But if you believe the Pacers can replicate that performance, there's a window there. — Matt Moore
START MY FREE TRIAL
model helps you find edges when betting moneylines and over/unders for the full game