Should Bettors Fade or Follow 76ers-Celtics Line Movement?
All at once and in your best Mickey Mouse Clubhouse voice:
"What's the worst day of the week that gets us all depressed? M-O-N-D-A-Y S-U-C-K-S!"
If you're like me, you've got a case of the Mondays. You know what cheers me up when I'm feeling blue? An NBA bet with positive expected value. The line for Monday's 76ers-Celtics (8:05 p.m. ET) series opener is changing. The total started at 210 and has been bet down to 208. Should bettors fade or follow this line movement?
In the regular season, it has been profitable to bet the under when the line decreases by one or more points in a high total game (200 or more points): 1,325-1,205-39 (52.4%) ATS. This trend improves in the playoffs.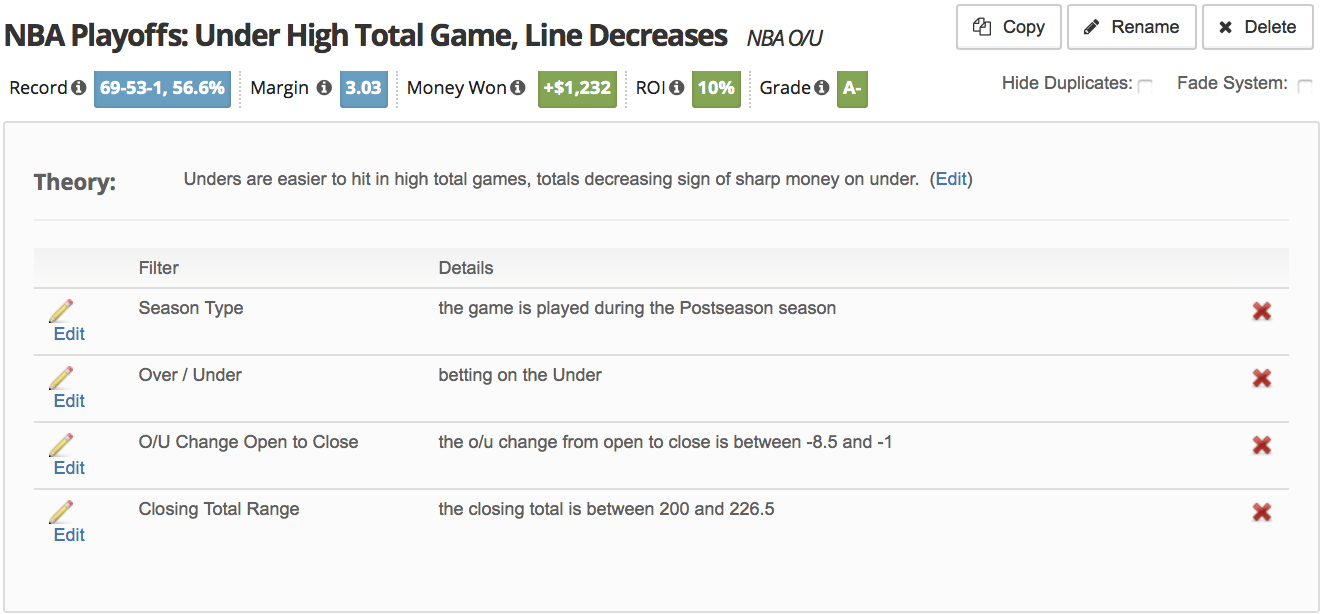 It is easier for an under to hit in a game with a high total and oddsmakers frequently inflate the line because casual bettors love cheering for points and the over. So, it often takes sharp money for a total to drop. That's why since 2005, the under is 69-53-1 (57%) in the playoffs when the total is 200 or greater and decreases by one or more points.
Celtics-76ers
The pros like the under tonight. A steam move, an indication of sharp money, was triggered at CRIS on Sunday, helping to drive the line down. Celtics-76ers isn't the only game that matches this system.
Bonus Pick
On Tuesday, LeBron and the Cleveland Cavaliers will travel to Toronto for Game 1 of the Eastern Conference Semifinals against the Raptors (8 p.m. ET). The total opened 218 at Pinnacle and has been bet down to 217. The under improves to 38-22 (63%) when the total is greater than 210 points like it is for Cavs-Raptors.
Pictured: Philadelphia 76ers guard Ben Simmons
How would you rate this article?