BlackJack's Memorial Day Parlay Blowout!
Let's go absolutely BANANAS today, brothers and sisters! It's Memorial Day — thanks to all the veterans out there for your service. We've got plenty of sports to keep you entertained on your day off. Game 1 of the Stanley Cup Final, featuring our Vegas Golden Knights. Game 7 of Rockets-Warriors. Sixteen baseball games. Oh, and the French Open over in Paris.
It's the beginning of summer. It's time to get absolutely crazy, and that's what we are going to do right now. You animals love exotics, and I've got a four-team, four-sport parlay to cash some tickets today, baby. Let's get it.
---
MEMORIAL DAY PARLAY WINNER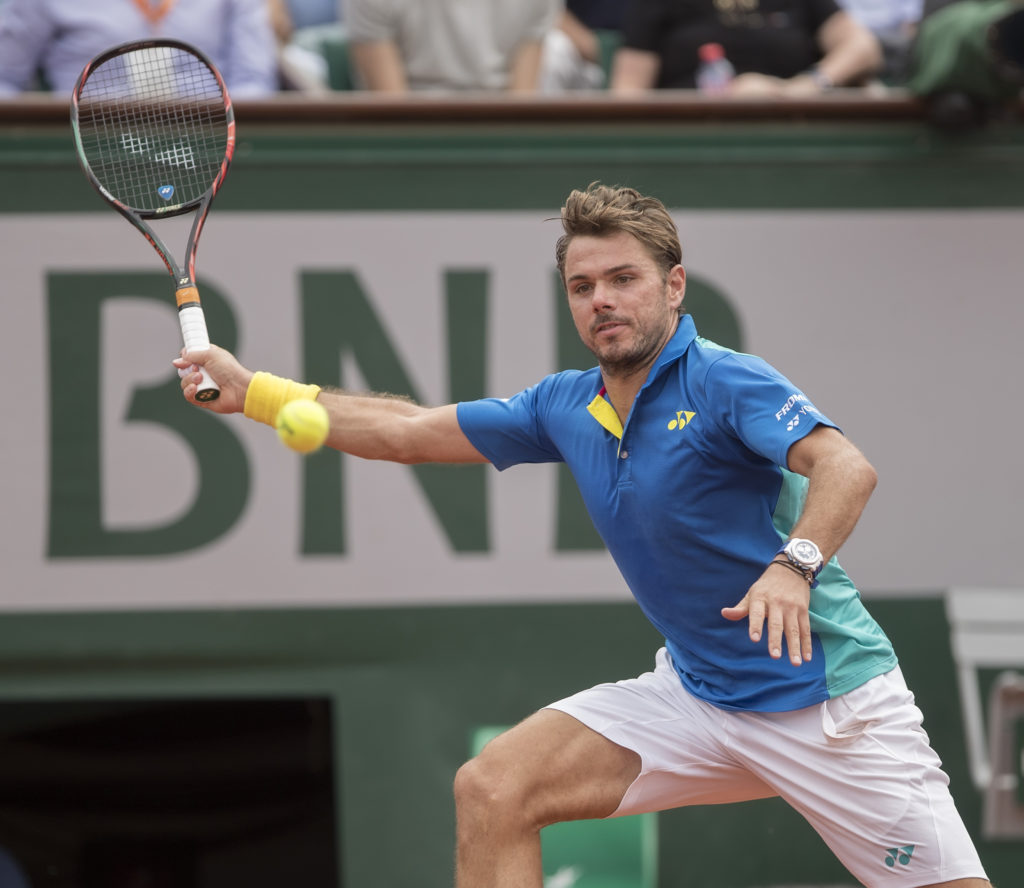 Pictured: Stanislas Wawrinka. Credit: Susan Mullane-USA TODAY Sports
Guillermo Garcia-Lopez vs. Stan Wawrinka (-155)
First round of the French Open, baby. Let's work some morning tennis action in this thing! Wawrinka is a top-25 player in the world, but he is still rounding back into shape after suffering a knee injury and undergoing surgery after last year's Wimbledon. Even with Wawrinka's health questions, you still have to love him here. Let's not forget he's a former Australian Open, French Open and U.S. Open Champion. Stan gets the job done here. To add a little more value to this thing, we'll go with the over in number of games.
THE PICK: Over 38 Games (-120)
---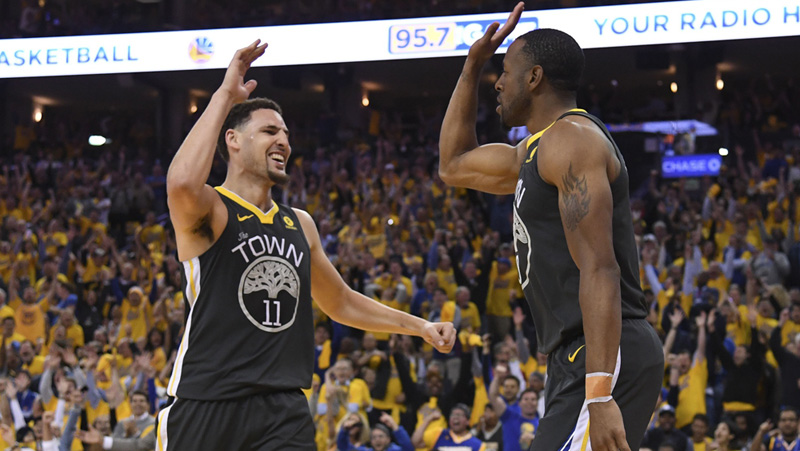 Pictured: Klay Thompson and Andre Iguodala. Credit: Kyle Terada-USA TODAY Sports.
Golden State Warriors (-6.5) at Houston Rockets
The Rockets had a shot in Game 6. They had the Warriors down at halftime, and then James Harden did his disappearing act, which seems to be becoming an annual tradition. The Warriors rolled in the second half and are now prohibitive favorites to return to the NBA Finals. I don't think the Rockets have anything left in the tank. I'm riding with the champs until they're dethroned.
THE PICK: Golden State Warriors ML
---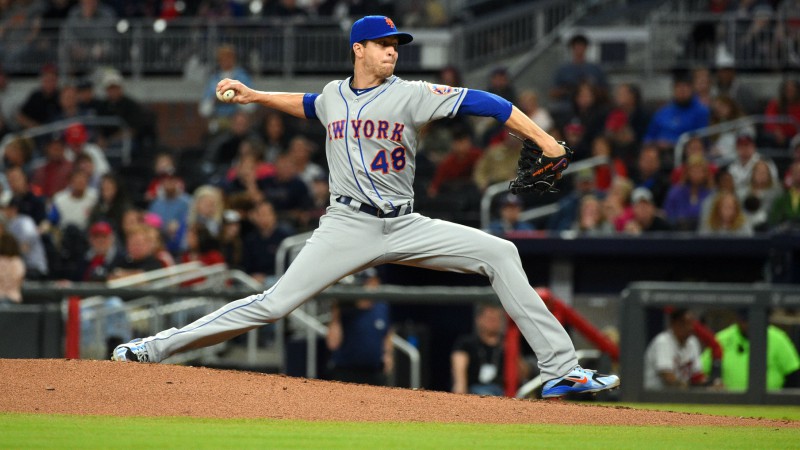 Pictured: Jacob deGrom. Credit: Kyle Terada-USA TODAY Sports.
New York Mets (-140) at Atlanta Braves
This one is simple for me: Jacob deGrom is starting for the Mets in the first game of a doubleheader. He has been fantastic, and when he goes, I expect the Mets to win. That's especially true today with the Braves knowing there is a second game coming later in the day. I don't think Atlanta will look to empty the tank.
THE PICK: New York Mets
---

Credit: Kirby Lee-USA TODAY Sports
Washington Capitals at Vegas Golden Knights (-145)
You knew this would be here. I knew this would be here. The entire known world knew this would be here. What you and they may not have known is that I'm NOT taking the Golden Knights to win this game. No. I am taking them to cover the puck line. That's right. The puck line. I am so confident in this team, in this city, in this fan base, I will lay 1.5 goals. I have action from everyone at The Action Network, and it doesn't stop now. The Knights come out firing and run the Capitals out of the rink in Game 1.
THE PICK: Golden Knights PUCK LINE (+190)
---
$100 wager pays $1,191!!!
Let's celebrate the greatest country in the world and make some money while we're at it!