BlackJack's Plays of the Day: Total(s) Domination
Credit:
Charles LeClaire-USA TODAY Sports
We are in the full swing of things now, baby. We've got NBA and Stanley Cup Playoff action every single day. We also have MLB (weather permitting) every day. There is a plethora of choices for us to find our winners. And find them we shall. We are on a never-ending quest for wins. A good day, a bad day, a .500 day — nothing tempers or quells our desire to win tomorrow. With the day still in front of us, today is tomorrow. We must be wise, we must be bold and we must prevail.
WINNERS
Washington Capitals at Columbus Blue Jackets (-133)
7:30 p.m. ET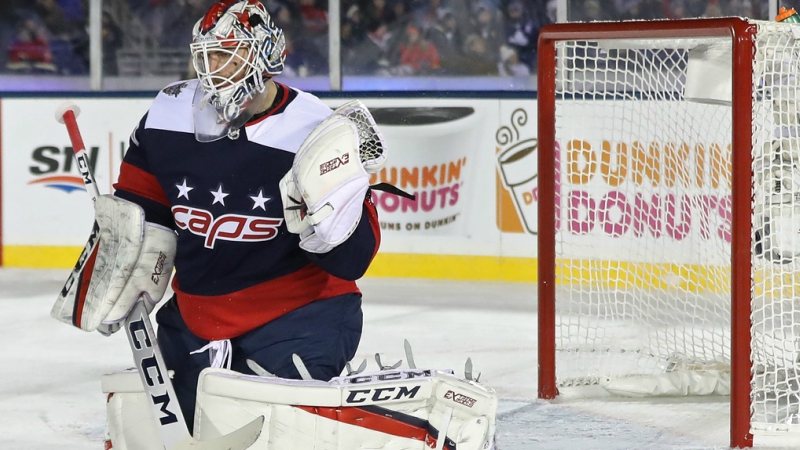 Geoff Burke-USA TODAY Sports
This series has been a roller-coaster through two games. The Caps jumped out and held two-goal leads in each of the first two contests, only to see the Blue Jackets roar back and take both of them in D.C. In the first two games, these teams combined for 16 goals. I think the Capitals are making the right move going back to former Vezina Trophy winner Braden Holtby. These teams have been very evenly matched in this series, and I expect that to continue tonight. What I also expect to continue is the goal scoring. This total, at 5.5, is simply too low to pass up.
THE PICK: Over 5.5
Milwaukee Bucks at Boston Celtics (-2.5)

8 p.m. ET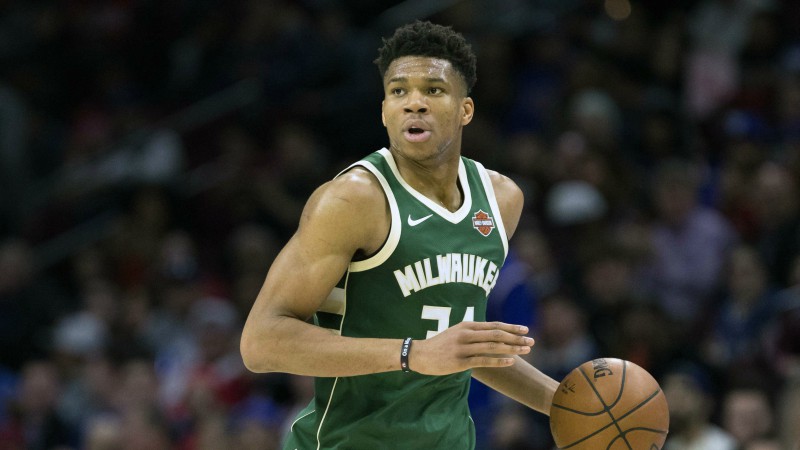 Bill Streicher-USA TODAY Sports
The Celtics got the victory in Game 1 after the Bucks forced overtime on a buzzer-beater. That game was an up-and-down affair as both teams held double-digit leads only to blow them. The Bucks are the more talented team on paper with Giannis Antetokounmpo, Malcolm Brogdon, Khris Middleton, Jabari Parker and Eric Bledsoe, yet they don't seem to be more than the sum of their parts. That, however, is exactly what the Celtics are. While missing key pieces, the Celtics continue to win. That is a testament to their head coach, Brad Stevens. The Bucks and Boston have played three times since December, and the lowest total of those games has been 208. They both turned the ball over far too many times in Game 1, which should remedy itself. This is a massive over-correction by the books on the total here.
THE PICK: Over 198.5
Vegas Golden Knights at Los Angeles Kings (-128)
10:30 p.m. ET

Stephen R. Sylvanie-USA TODAY Sports
The whole world is on the Kings here. Simply because they "have to win." News flash, guys: Not every team that has to win does win. The Kings have been dominated in this series; the only reason the scoreboard has been close has been the brilliance of goaltender Jonathan Quick. As good as Quick has been, Marc-Andre Fleury has been better. At the end of Game 3, the Kings looked defeated and checked out. I think it will be hard to muster the emotional energy to come back in this game. I expect Vegas to jump out of the gate fast, and if the Knights score early, this could get out of hand. In any event, we don't often get the Golden Knights at plus value, and I'm certainly not passing the opportunity up.
THE PICK: Vegas +105
Let's go get some wins today, brother.