BlackJack's Saturday Plays: All Playoffs, All Day
It's the weekend, baby. It's beautiful outside here on the East coast. Spring has sprung, and summer is around the corner, brother. Today is a day to feel good. Maybe you have some friends over, maybe you sit outside and crack open some ice cold beers, maybe you fire up the grill and throw some meat on it. Maybe you do all of those things. The thing we won't tolerate being a "maybe" today is winning. There is no maybe about it, we will win. We need to win, and win we shall.
---
WINNERS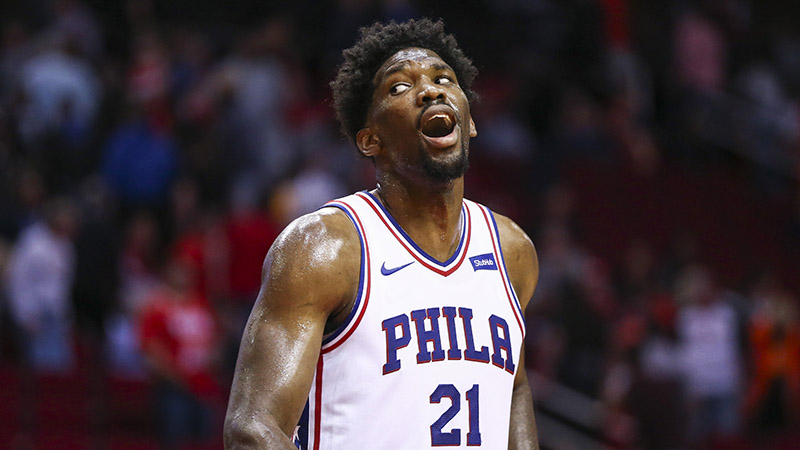 Troy Taormina-USA TODAY Sports
Miami Heat at Philadelphia 76ers (-6.5)
8 p.m. ET
Joel Embiid won't play in Game 1, and for our purposes, that's a good thing. This will be the Sixers' first taste of playoff basketball, and they're going against a coach who has been there quite a few times in Erik Spoelstra. Playoff basketball means making teams do things they are uncomfortable doing, and slowing the games down. The Heat will absolutely do those things, which means under.
THE PICK: Under 214.5
---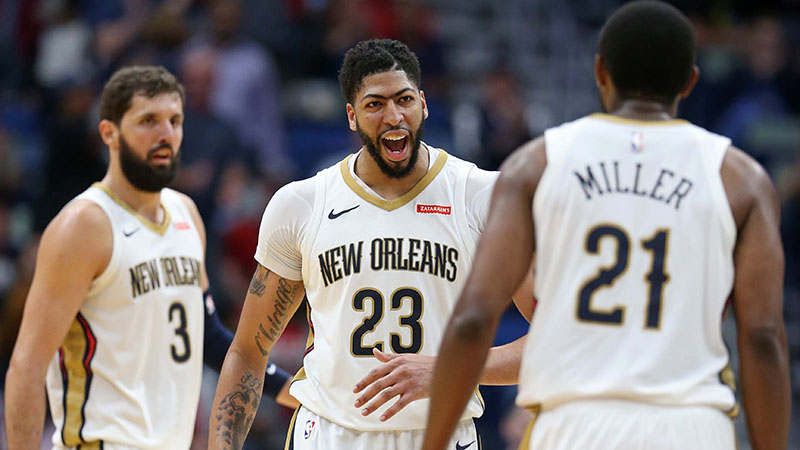 Credit: Chuck Cook-USA TODAY Sports
New Orleans Pelicans at Portland Trail Blazers (-5.5)
10:30 p.m. ET
This is also about matchups and tempo. I'm not saying these teams can't combine for 220+ points, but it doesn't happen all the time, and it isn't Portland's preference. The Blazers would rather slow things down than push the pace and run with the Pelicans. This is what happens in the playoffs, brother. Things slow down. The games become a grind. This total seems a bit high to me, so let's ride the number again here.
THE PICK: Under 217.5
---

Credit: Chuck Cook-USA TODAY Sports
San Jose Sharks at Anaheim Ducks (-133)
10:30 p.m. ET
The Sharks took Game 1 of this series with a dominating 3-0 win in Anaheim on Thursday night. The Sharks are a fantastic offensive hockey team and the deadline addition of Evander Kane has only made them faster and more explosive. That was on full display on Thursday. Having said that, the Ducks are a very talented and experienced team. I expect them to come back tonight with a max effort game and even this series up at one game a piece. I thought before the playoffs started this could be the most entertaining of the series' and I think we may see that tonight.
THE PICK: Anaheim (-133)
Let's do it baby, let's start this weekend with some winners.