There are two games tonight, with Toronto and Washi… – hold the fort – there are three? The Thunder came back and won?
Can OKC rally around their rally and force a Game 7? Can Indy can force a Game 7 of its own? LeBron in a Game 7… in the first round?!? Now that would be appointment TV. — Mark Gallant
All info as of Friday morning. Check back throughout the day and keep an eye on our Twitter handle for any updates.
For live spreads and bet percentages, check out this page. Follow the latest injury info on our industry-leading news feed. To get access to our premium betting tools, subscribe here.
---
GAME 6: TORONTO RAPTORS AT WASHINGTON WIZARDS (-2) | O/U: 214.5
Toronto Leads 3-2
7 p.m. ET | ESPN NEWS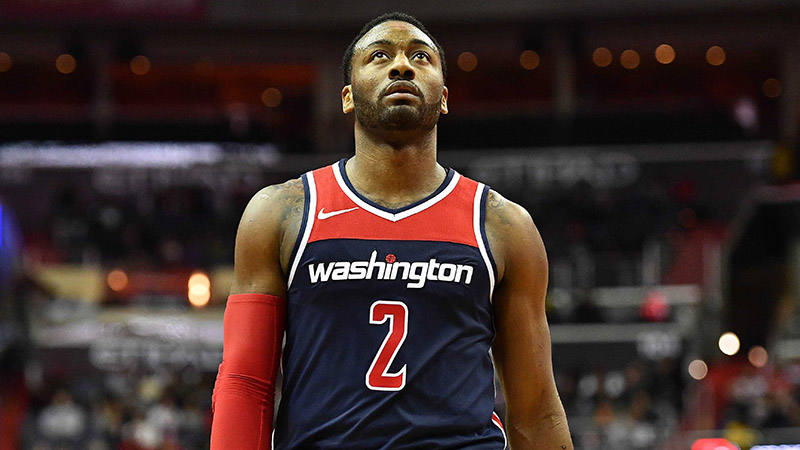 Brad Mills-USA TODAY Sports
What I'm watching for: The talk coming into this series was about the bench mob of Toronto being the difference for the Raptors this year. Like a lot of things we expected about the playoffs coming in, that hasn't happened. The Wizards have the second-best Offensive Rating among bench players of any team in the playoffs, and Toronto has dominated with its starters.
Toronto's starting five has played the most minutes (93) of any lineup in the playoffs thus far, and that unit holds a net rating of +12. Sixty of those 93 minutes have been against the Wizards' starters, and Toronto's starters have outscored Washington's by 20 points per 100 possessions in those situations.
But if you take the Raptors' starters and put them against John Wall, Bradley Beal, Otto Porter and Mike Scott, regardless of the fifth player on the floor, Washington outscores Toronto.
It's a shame that Scott Brooks is terrified of the small-ball unit with Scott at 5. With Scott on the floor, the Wizards are actually giving up fewer second-chance points than they are with him off it. Look at the spacing during one of those five rare minutes.
If Scott doesn't play a lot of minutes in Game 6, Washington is sunk. Toronto's starters have been too dominant. — Matt Moore
Trend No. 1 to know: John Wall's home playoff success continued in the Wizards' Game 3 and Game 4 wins. Since the 2015 playoffs, Wall is 10-1 SU and 8-3 ATS at home, including eight consecutive wins SU, over his last two playoff campaigns. He's averaging 27 PPG and 11.6 APG with a plus-minus of +82 in those. — Evan Abrams
Trend No. 2 to know: Over the last 20 seasons, the Wizards have made the playoffs eight times. In that span, the Wiz have played eight Game 6s or Game 7s, and they are 3-5 SU but just 1-7 ATS, failing to cover the spread by 5.2 PPG. In those eight games, the Wizards were favored in six, going 0-6 ATS, failing to cover the spread by 9.3 PPG. — Evan Abrams
Trend No. 3 to know: The NBA Playoff Zig-Zag theory is dead. Since 2005, it has not been profitable to bet teams to cover the spread after a straight-up loss in the postseason. While that is true for the full-game spread, this strategy has remained profitable for first-half bettors. Since 2005, betting home teams that lost their previous playoff game has gone 271-221-13 (55%) ATS in their next matchup. Washington returns home after losing Game 5 in Toronto. The Wizards are one-point favorites in the first half. — John Ewing
---
GAME 6: CLEVELAND CAVALIERS AT INDIANA PACERS (-1.5) | O/U: 204
Cleveland Leads 3-2
START MY FREE TRIAL
model helps you find edges when betting moneylines and over/unders for the full game