Monday NBA Betting Guide: Boston, Cleveland Break out the Brooms
Credit:
Brad Rempel-USA TODAY Sports
The Process, which can essentially be summed up as sucking for many moons and building up a treasure trove of great draft picks, is on its last legs of this season. There's a new process, though. Trade your best player for a superstar, sign another star, have one break his ankle in the first quarter of the season, have the other get an infected knee and then have a coach who balled at DePauw play chess while the opposing coach plays checkers.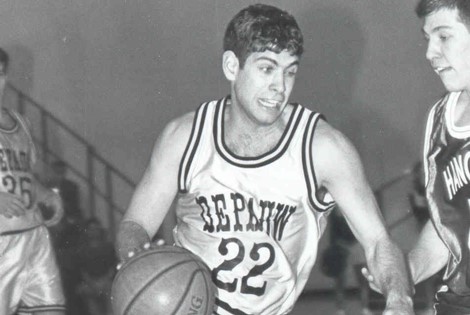 Then we have Toronto. Poor Toronto. The Raptors play so terribly against LeBron in the playoffs that they decided to bench their best player in the fourth quarter to mix things up, only to get buzzer-beaten by the King himself.
Can we take out the brooms and get to sweeping, or will the 76ers or Raptors live to play another game? — Mark Gallant
All info as of Monday morning. Check back throughout the day and keep an eye on our Twitter handle for any updates.
For live spreads and bet percentages, check out this page. Follow the latest injury info on our industry-leading news feed. To get access to our premium betting tools, subscribe here.
---
GAME 4: BOSTON CELTICS AT PHILADELPHIA 76ERS (-6.5) | O/U: 204.5
Boston Leads 3-0
6 p.m. ET | TNT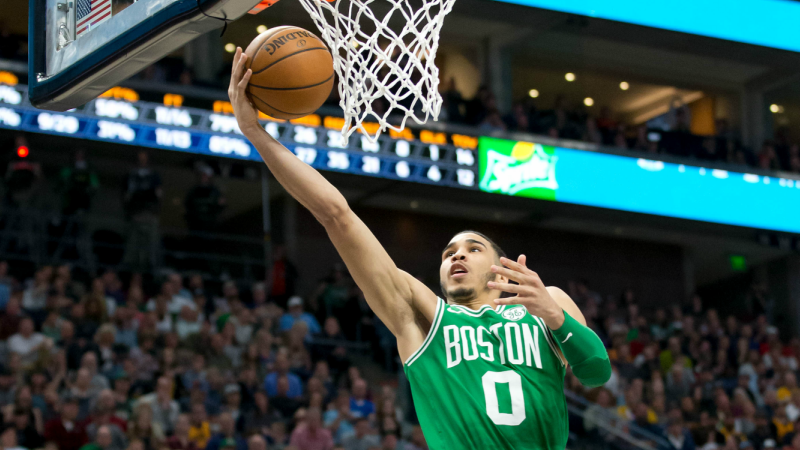 Russ Isabella-USA TODAY Sports
What I'm watching for: Joel Embiid has been a mess in this series. You can argue about who the better player for Philly is, Embiid or Ben Simmons, but Embiid is definitely the tipping point for the Sixers. If he plays to his potential, he can bend a defense, break it to his will. But in this series, he's made too many mistakes. It's testament to his talent that he's still averaging 24 points and 15 rebounds.
However, Aron Baynes has held his own against him. With Baynes guarding him, Embiid has shot 45% and is averaging 14 points per game on 13 shots, according to NBA.com's matchup stats.
If the Sixers are going to get back into this series, Embiid has to live up to all that talk. He has to absolutely dominate his matchups and force either Baynes or Al Horford off the floor with foul trouble. He's young; his inexperience hurts. But the Sixers are going to need a legendary Embiid performance when he's been just ordinary-good so far in this series, or the Process is going home. — Matt Moore
What the metrics say: It's truly amazing how public perception in the NBA hinges on just a couple of shots or possessions. Boston is up 3-0, but this series could easily be Philadelphia 2-1. The most disappointing thing for the 76ers is how much the main Boston units have been winning their minutes. The 76ers' starting unit was literally the best five-man group in the NBA (in terms of Net Rating) that played at least 200 minutes together. That was supposed to be Philly's edge in this series, and that just hasn't been the case. In 20 minutes together, the Boston unit of Terry Rozier-Jaylen Brown-Marcus Morris-Jayson Tatum-Horford has posted a stupid +41.8 Net Rating. Substitute Marcus Smart in for the injured Brown, and things are still great: That fivesome has posted a +37.1 Net Rating.
Brad Stevens is getting a lot of rightful credit, and Boston has dominated because of his late-game moves. But Philly has really lost this series because its main players just haven't performed like they did in the regular season. From a handicapping standpoint, Philly should win this game; the Sixers should've won the first three. However, whether it's because they aren't ready because of their youth or whatever the case may be, it's hard to bet with confidence in Game 4.  — Bryan Mears
What Locky is betting: This thing went sideways REALLY fast. Of the four second-round series, this one definitely wins the award for the one I have gotten the most wrong, and it really all spawns from Game 3. My philosophy was that Philly would absolutely win its three home games, and it just needed one in Boston. Well, cue the "Price is Right" horn after that terrible display of basketball to close out Saturday's loss. The really wild thing is the market hasn't totally turned on Philly from a series standpoint. The Sixers are about +500, almost criminally low, to come back from down 0-3 in a best-of-seven series, which, oh by the way, has NEVER HAPPENED BEFORE in the NBA. We all just don't want to believe this is happening, and yet here we are.
I've passed on two of the three individual games so far in this series, but now with seemingly everyone off the Philadelphia bandwagon in Game 4 (lots of bets on Boston so far), the time is now! Sixers -6.5. They are coming off an atrocious shooting game, in which they also had atrocious mistakes, atrocious turnovers and atrocious shot-taking in the final 15 seconds instead of passing it out for a foul to be called. I think a bounce-back at home to show any semblance of pride seems likely, and I get a lower number by THREE POINTS than I would have gotten two days ago. What an incredible adjustment from one game to the next without injuries to either team.
I think it's only natural that Boston is potentially less motivated than it was Saturday, with the series not really in doubt any longer and the chance to close out at home in Game 5. Also, should we retroactively go back and give Joe Prunty more credit for getting his team to a seventh game after what we're watching in the second round?
Nah … it's Joe Prunty. — Ken Barkley
Trend No. 1 to know: The 76ers opened as 6.5-point favorites, but after losing and failing to cover in three straight games, nearly 70% of spread tickets are on Boston. Since 2005, favorites getting 40% or less of bets have gone 90-58-5 (61%) against the spread in the playoffs. — John Ewing
Trend No. 2 to know: Since 2005, playoff teams that have lost and failed to cover in three or more games in a row (such as the Sixers) have gone 48-36-4 (57%) ATS in their next game. If the next game was played at home, those teams have gone 32-16-4 (67%) ATS. — John Ewing
Trend No. 3 to know: On that note: Since the 2012 playoffs, teams to play a Game 4 at home having lost at least three in a row straight-up and ATS have gone 10-1-1 ATS, covering by 7.8 PPG. — Evan Abrams
Trend No. 4 to know: And one more on that note: Since 2005, only four teams on at least a three-game SU and ATS losing streak have been listed as the favorites in a Game 4. Those teams have gone 3-1 SU and 2-2 ATS, but none was favored by more than four points. The Sixers are currently at -6.5. — Evan Abrams
---
GAME 4: TORONTO RAPTORS AT CLEVELAND CAVALIERS (-5.5) | O/U: 214
Cleveland Leads 3-0
8:30 p.m. ET | TNT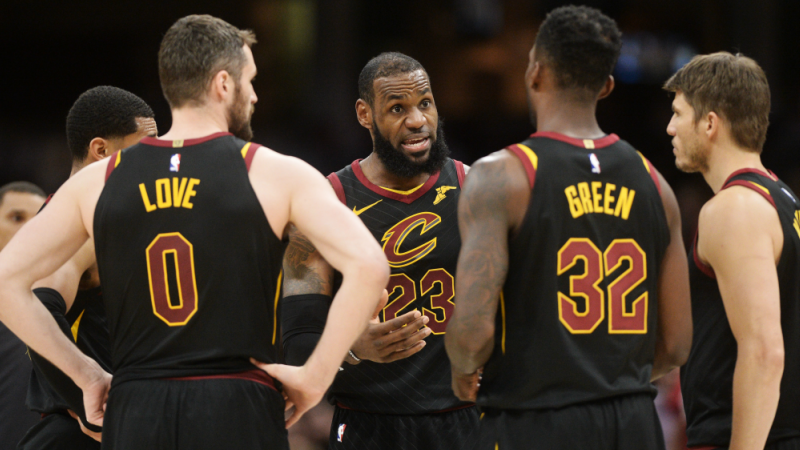 Ken Blaze-USA TODAY Sports
What I'm watching for: It's hard to look at the data, as Bryan explains below, and really think Toronto's been that much worse than Cleveland. The Raptors are close in a number of key areas, ahead in some, even. But there's an aura here that is dooming the Raptors, and it's just impossible for a team in their position, having now lost 10 of the last 12 playoff games vs. LeBron, to think they'll have the confidence to win this game, on the road, with James having a chance to shut it down and rest.
The biggest issue continues to be Toronto's inability to contain shooters. You can live with LeBron's scoring exploits; it's even natural to suspect his turnovers will creep back up at some point. But the Raptors simply cannot manage to stay home on shooters. They can't navigate complicated switches involving Kevin Love off-ball; they get burned by cutting guards while they're so entranced thinking they can help off to deter James. (They can't.)
The Raptors' game plan was sound in theory, they just never held to it. And while the spread seems perilous here, the moneyline outcome seems very much certain. — Matt Moore
What the metrics say: Toronto has been good enough offensively in this series to win. In fact, its 113.4 Offensive Rating is the second-best mark in the second round of the playoffs. The issue, of course, is that the Raptors' defense has been absolutely atrocious, allowing Cleveland to score a playoff-best 118.3 points/100 in this round. For reference, the Phoenix Suns ranked dead last in the regular season with a 110.6 Defensive Rating. The Raptors have been many magnitudes worse than that, which is … problematic. Things aren't looking good for Game 4, either, especially with George Hill getting healthier while his minutes increase. In 11 minutes of this series, the five-man unit of Hill-Kyle Korver-Jeff Green-James-Love has posted a +51.3 Net Rating. LeBron plus that many shooters is just death for a defense, and it seems unlikely that this series will go back to LeBronto for Game 5. — Bryan Mears
What Locky is betting: I will ask again for what seems like the third straight betting guide: What would lead you to believe Toronto is a good team to back in this spot? A furious rally in the fourth quarter allowed the Raptors to cover in Game 3, only to have their hearts ripped out yet again. It's really just sad at this point.
I think Cleveland will feel pressure to end the series right here and not let it go back to LeBronto, where things could potentially get out of hand. I also think, as I said earlier in the series, that I buy into ESPN reporter Brian Windhorst's theory that the Cavs may just be in the middle of a white-hot 10-game stretch, similar to ones they've had earlier in the season, and they are just finally playing up to their potential. That said, the current market implies Cleveland wins a high percentage of the time, which matches what I have, and the number seems correct to me, especially with Cleveland having played so many close games throughout the playoffs. The likelihood the Cavs cover 5.5 in this spot over the others is not really a case I can make. I have no idea if the Raptors have any fight left, but I'm a little curious to see if they really go home for the summer with their tails between their legs after just four games of this series. — Ken Barkley
Did you know? Here's a staggering stat: LeBron missed the playoffs his first two seasons in the NBA. Since his first playoff appearance in 2005-06, he is 48-8 SU against the Raptors, including 27-1 SU at home. Since 2005, LeBron has missed just three games against the Raptors; his teams are 1-2 SU in those. — Evan Abrams
Betting market: Nothing too exciting to report on this game, as betting percentages for both the spread and O/U are around a 55/45 split. There has been some movement on the spread today, as it has gone from Cleveland -5.5 to -5 and back to -5.5 at some offshore books. — Mark Gallant
Trend No. 1 to know: Cleveland is going for the sweep of Toronto. Since 2005, teams up 3-0 in the playoffs have gone 37-19 (66%) SU and 30-23-3 (57%) ATS. In LeBron's career, his teams have gone 11-2 SU and 7-4-2 ATS when on the verge of a sweep. — John Ewing
Trend No. 2 to know: The 1-seed Raptors trail the Cavaliers 3-0 in the second round. Over the past 20 years, 1-seeds that have lost at least three consecutive games SU in the playoffs have gone 9-9 SU and 5-13 ATS in their next game. — Evan Abrams
Trend No. 3 to know: LeBron has dominated the Raptors in his career. Every sports fan knows that, but it's still glaring to actually see the raw numbers:
Regular season: 23-5 SU, 16-12 ATS, +7.8 PPG differential, +7.3% FG% differential
Playoffs: 11-2 SU, 9-3-1 ATS, +10.1 PPG differential, +11.7% FG% differential — Evan Abrams
---
Top photo: LeBron James
How would you rate this article?