NBA Betting, DFS Guide: Spurs-Rockets, Thunder-Pelicans, More
Ah, the second-to-last Sunday in the NBA regular season. It might as well be the last Sunday that anyone cares about, however, because if all goes right next Sunday could be featuring…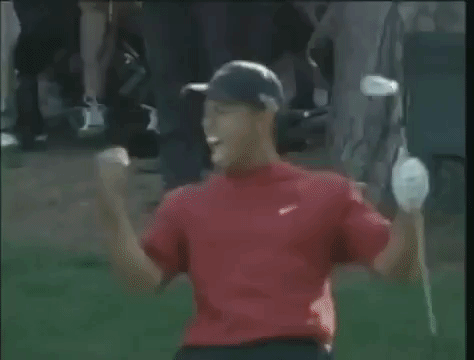 Don't jinx it, don't jinx it, don't jinx it.
The NBA is getting heavy, though, as we have a whopping 13 games on the board. Let's take a look at what we have on tap. — Mark Gallant
All info as of Sunday morning. Check back during the day and keep an eye on our Twitter handle for any updates.
If there's a specific matchup you want to jump to, click the quick links below. For live spreads and bet percentages, check out this page. Follow the latest injury info on our industry-leading news feed. To get access to our premium betting tools, subscribe here.
HOU-SAS | OKC-NOP | UTA-MIN | MIL-DEN | Quick Hits
---
HOUSTON ROCKETS (-2) AT SAN ANTONIO SPURS | O/U: 208
3:30 p.m. ET | ABC
What the metrics say: The Spurs are 0-3 this season against Houston, and none of the games has been very close. In those affairs, the Spurs have allowed the Rockets to score a whopping 123.4, 112.1 and 119.5 points per 100 possessions. For reference, the Rockets' league-best season-long mark is at 113.1 points/100. LaMarcus Aldridge didn't play in the final game, although that hasn't seemed to matter in this matchup: In the first game, a 124-109 blowout, the Spurs had Aldridge and Kawhi Leonard. There hasn't been one way Houston has won each time: In one game, it was dominating at the rim. In another, it added a whopping nine points in transition. The fact is that the Rockets are in another league offensively and athletically this season and pose a very difficult matchup for the aging, banged-up Spurs. — Bryan Mears

Betting market: Despite getting two-thirds of the spread bets, the Rockets have gone from -2.5 to -2 at Bookmaker and -2.5 to -1.5 at Pinnacle. We also tracked a reverse line move at Pinnacle at +2.5 at around 11 a.m. Eastern. — Mark Gallant
Trend No. 1 to know: The Rockets have a mini-ATS streak going on against the Spurs during the regular season. Houston has covered four straight games overall against San Antonio and three straight on the road at the AT&T Center. Including the playoffs, the Rockets have covered five of their past six against the Spurs. — Evan Abrams
Trend No. 2 to know: Since 2012, the Spurs are 17-35-1 against the spread (32.7%) when facing an opponent with a win rate above 70%; they're the least profitable team in the NBA during that span. — Evan Abrams
Trend No. 3 to know: Chris Paul will not play Sunday. In games in which Paul and James Harden are on the court, Houston is 48-5 straight-up and 30-21-2 ATS. When one or both stars are out, the Rockets are 14-9 SU and 10-13 ATS. — John Ewing
---
OKLAHOMA CITY THUNDER AT NEW ORLEANS PELICANS (-1) | O/U: 227
6 p.m. ET
What the metrics say: The Pelicans are 2-0 against the Thunder this year, the most recent win coming in impressive fashion. They allowed Oklahoma City to score just 94.3 points/100 and post a 43.2% effective field-goal rate. The Thunder were ice cold, with their three main offensive players in Russell Westbrook, Paul George and Carmelo Anthony combining for just 4-of-19 shooting from beyond the arc. All that said, that game was without Nikola Mirotic, who hasn't been nearly as good this season since coming to New Orleans. The Chicago Bulls were a ridiculous 15.1 points/100 better with Mirotic on the floor this season; the Pels are 4.4 points/100 worse in his now 650 minutes. He's hurt the defense, as opponents have scored 2.4 points/100 better with him out there. The Pels have been marvelous defending the Thunder this season, and Jrue Holiday in particular has been outstanding against Westbrook, but Mirotic could be a weak link against Anthony and George. — Bryan Mears
Betting market: It's a toss up! The Pelicans are receiving slightly more than 50% of bets and sportsbooks can't decide who to make the favorite. Several books have OKC -1, several others have New Orleans -1, and we also have several books at a pick 'em. There have been sharp moves on both sides so it is very tough to peg the right side here. — Mark Gallant
Trend No. 1 to know: The Pelicans are the most profitable home team to the over this season at 25-12-1 (67.6%). But before you blindly bet the over, it's important to note New Orleans at home is 14-3 to the over when facing teams below .500 and 11-8-1 to the over when facing teams above .500 this season. The past four against above-.500 teams have gone under the total. — Evan Abrams
Trend No. 2 to know: OKC is 8-18-1 (31%) ATS as a favorite against an opponent with a winning record this season. — John Ewing
UTAH JAZZ (-1.5) AT MINNESOTA TIMBERWOLVES | O/U: 207.5
7 p.m. ET
What the metrics say: The math game continues to be a major issue for Minnesota this season. What if I told you that in the most recent Minnesota-Utah game the Wolves shot 88.9% from the rim and 52.9% from the 3-point line? Those are insane numbers against any team, and especially against one anchored by stud center Rudy Gobert. There's no way Minnesota loses a game like that, right? Right?!
The Jazz won it, 116-108.
Again, it's the math game: The Wolves took just 30% of their shots at the rim (27th percentile of games this season) and 22% of their shots from beyond the arc (ninth percentile). They have all the offensive talent in the world, and Karl-Anthony Towns is red-hot right now, but a poorly designed offense just won't cut it in the modern NBA.  — Bryan Mears
Betting market: Spread bets in this game have been very split, but two sharp moves on Utah have allowed them to go from -1 to -1.5 since opening. — Mark Gallant
Trend to know: Under Quin Snyder, the Jazz are 43-53-2 ATS (44.8%) against conference opponents with a win rate over .500. Since 2014, when the Jazz hired Snyder, only Jason Kidd and Brett Brown have been less profitable for bettors in this spot. — Evan Abrams
MILWAUKEE BUCKS AT DENVER NUGGETS (-4) | O/U: 223.5
8 p.m. ET
What the metrics say: One of the league's most underrated stories right now is what the Bucks should do with forward Jabari Parker. The former top-five pick is an obvious offensive talent and a clear part of the Bucks' future with Giannis Antetokounmpo. But Parker is just hurting them too much this season as he works his way back from his knee injury. The Bucks have been 7.5 points/100 worse with him on the floor this season, and he's been especially harmful defensively. He's one of the worst defenders at his position in the league, and the stats show it: Opponents have scored at a rate of 5.4 points/100 better with him on the floor versus off, which ranks in the 13th percentile of all players this season. Jabari is definitely a part of the Bucks' future, but his present play limits their ceiling this season. — Bryan Mears
Trend to know: Antetokounmpo has been efficient but has lacked big numbers and wins in his career playing on the road against the Nuggets. Giannis is shooting 59% in four games, but the Bucks are 0-4 SU (2-2 ATS) in those. He's averaging just 14.8 PPG in about 33 minutes per game. In those four games, Giannis has 17 turnovers and 19 personal fouls. — Evan Abrams
Quick Hits on the Rest of the Slate
PHILADELPHIA 76ERS (-3) AT CHARLOTTE HORNETS | O/U: 218.5
1 p.m. ET
Trend to know: Since Joel Embiid was drafted by the Sixers in 2014, the Hornets have played Philadelphia 13 times. The Sixers are 4-0 SU and ATS when Embiid plays and 2-7 SU and 4-5 ATS when he doesn't. Overall, the Sixers have won and covered five straight games against the Hornets, covering the spread by 10.7 PPG. — Evan Abrams
WASHINGTON WIZARDS (-7.5) AT CHICAGO BULLS | O/U: 209.5
3:30 p.m. ET
Trend No. 1 to know: Since Jan. 1, the Wizards are 1-6 ATS when playing on a back-to-back, failing to cover by 9.6 PPG. During this span, the only other team that has lost the same number of units for bettors are the Bulls, who are 0-5 ATS on back-to-backs since the New Year. — Evan Abrams
Trend No. 2 to know: After the All-Star break, betting against home underdogs that have won less than 40% of their games (like Chicago) has gone 562-458-17 (55%) ATS since 2005. — John Ewing
INDIANA PACERS AT L.A. CLIPPERS (-2.5) | O/U: 212
3:30 p.m. ET
Trend to know: Here's an Easter trend for you: Don't mess with the Indiana Pacers on Sundays. This season, the Pacers are 10-3 ATS when playing on a Sunday — the most profitable team in the NBA in that spot. Over the past two seasons, the Pacers are 18-5 ATS (78.3%), covering by 6.3 PPG, when playing on the Holy Day. — Evan Abrams
ORLANDO MAGIC AT ATLANTA HAWKS (-2) | O/U: 208.5
6 p.m. ET
Trend to know: In a fight for last, the Magic are winning. Orlando is 1-6 ATS against opponents with a win rate under 30% this season — the least profitable team in the NBA, failing to cover by 7.4 PPG. — Evan Abrams
DETROIT PISTONS (-1) AT BROOKLYN NETS | O/U: 211.5
6 p.m. ET
Trend to know: The Nets have been one of the best ATS teams on back-to-backs this season. Brooklyn is 10-4 ATS on back-to-backs overall and 4-0 ATS on back-to-backs at home. The Nets are one of two teams this season undefeated ATS at home on back-to-backs; the other is Orlando. — Evan Abrams
DALLAS MAVERICKS AT CLEVELAND CAVALIERS (-11) | O/U: 214.5
6 p.m. ET
Trend No. 1 to know: The Cavaliers shot 10-of-24 (41.7%) from 3-point range in their last game against the Pelicans. This season, Cleveland is 9-20 ATS (31%), failing to cover by 4.5 PPG, in games after shooting over 40% from 3. The Cavs are the least profitable team in the NBA this season in that spot. — Evan Abrams
Trend No. 2 to know: In the last calendar year, Cleveland is 2-16 ATS (including the playoffs) as a favorite of 10 or more points, failing to cover by 10 PPG. — John Ewing
PHOENIX SUNS AT GOLDEN STATE WARRIORS (-14) | O/U: 215.5
8:30 p.m. ET
Trend to know: Golden State is 31-5 SU as a favorite of 10 or more points this season but 17-19 ATS. The Warriors opened -15.5, and the line has dropped to -14.5. — John Ewing
MEMPHIS GRIZZLIES AT PORTLAND TRAIL BLAZERS (-15.5) | O/U: 206
9 p.m. ET
Trend No. 1 to know: In the last decade, teams with a win rate above 60% facing an opponent with a win rate below 30% cover the spread just 46.2% of the time. When you split that trend into conference and nonconference games, the margin widens considerably: — Evan Abrams
In conference: 

43.8% ATS

Out of conference: 

50.3% ATS
Trend No. 2 to know: In the past five years, favorites of 14 or more points against a team that has won less than 40% of its games have gone 79-101-5 (44%) ATS. Portland opened -14.5 vs. Memphis. — John Ewing
SACRAMENTO KINGS AT L.A. LAKERS (-7) | O/U: 210.5
9:30 p.m. ET
Trend to know: The Kings' last five trips to the Staples Center to face the Lakers have all gone under the total. All five of the totals were listed at 213 points or higher, and they went under by an average of 20.9 PPG. — Evan Abrams
Photo credit: Mark D. Smith-USA TODAY Sports