NBA Conference Championship Futures: Are the Warriors Suddenly a Worthwhile Investment?
Credit:
Isaiah J. Downing-USA TODAY Sports
The NBA All-Star Break is not, contrary to people's perception, the halfway mark. There are about 30 games left in the season, roughly seven weeks. The stretch run is here. As is the norm, the heavy favorites are heavy favorites for a reason.
But if you want to go long on the odds, here's a look at the best future investments for conference championships, including a wide open Eastern Conference title.
Eastern Conference
Cleveland Cavaliers (-125 BetOnline, -118 5Dimes): Toronto's reign as the favorite was short-lived. The new-look Cavs have regained favorite status, albeit slightly, after winning their first two games following an active trade deadline that saw them ship out half their roster. In LeBron James' words, the Cavs "have a lot of work to do" between now and the playoffs.
Something to keep in mind is that even if the initial boost of not having Isaiah Thomas (and Dwyane Wade) around to poison chemistry helps in the short term, the long term is the bigger question. Rodney Hood, Jordan Clarkson, and Larry Nance Jr. suddenly have big roles in high-pressure situations, and they have never made a deep playoff run. Hood's been there but only briefly, and Clarkson and Nance are playoff rookies this year. George Hill knows the score, so he's a guy you can count on. But there's inexperience there.
Most books have taken "Cavs vs. the field" off the board with their malaise and miraculous resurrection, but with the Cavs now in the minus as a favorite it just doesn't seem like a worthwhile venture.
Boston Celtics (+500 BetOnline, +305 5Dimes): This is me on the idea of putting your investment behind Boston to win the East.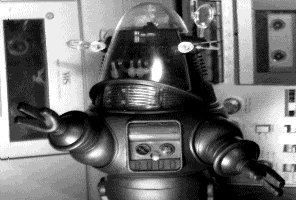 Danger, sports bettor, danger!
Here's the formula:
A. Team that drastically outperformed its point differential in the regular season.
B. Team that has always been a try-hard unit under Brad Stevens and then suddenly struggled in the playoffs.
C. Team that has devolved more and more into an isolation team; the Celtics were 20th in November but now run the seventh-most isolation possessions, making them predictable on offense.
D. Team that hasn't beaten LeBron James in a playoff series since 2010 and lost twice to him in the past three years; last year as the No. 1 seed they were down by 50 points in Game 2.
E. Team that doesn't match up well with Toronto, might not match up well with the Cavs — too early to tell — and whose offense struggles mightily every night.
F. Team that relies on multiple players under 22 years of age.
Now, if Hayward comes back and magically looks like himself, this changes, but as of right now there's a whole lot of concern to be had with Boston. The Celtics are playing their worst basketball right now, and that's OK: It's better to be in a funk now than in May. However, it's hard to be 100 percent that this team will handle business. Stevens was down 2-0 to Fred Hoiberg in the first round last year and got so desperate he turned to Gerald Green to shake things up.
What I'm trying to say is this: I love the idea of buying stock in Boston when everyone's bailing, but this isn't a regular-season problem; the issues portend playoff struggles.
Toronto Raptors (+350 BetOnline, +370 5Dimes): Man, if this team had just lost in normal ways the past few years, this would feel so different. If the Raptors hadn't lost to the Nets and Wizards in the first round, if Cleveland hadn't dismissed them so easily in 2016 and 2017, if they had ever — I mean e-v-e-r — won a Game 1, you'd be beating bandwagon bettors off this train with a stick.
You can't forget about their playoff foibles. However, consider the following formula, in contrast to Boston's.
A. The roster really is different with a new bench and the addition of Serge Ibaka last year.
B. This is the best year of DeMar DeRozan's career. After his 0-for-8 performance last year vs. Milwaukee I swore off him forever as if he were a meal I'd gotten food poisoning from. But DeRozan's passing, playmaking, and his defense (no, seriously), have been at another level. The Raptors will probably never be as good as they are this season again. You can see the wheels on Kyle Lowry starting to run out of tread. Ibaka may become more valuable as a trade chip than a player. Jonas Valanciunas may never shoot this well from 3-point range again (47.6 percent!).
C. They have experience. It may not be good experience, but at least they have experience together as a unit.
Toronto should be the favorite in the East. I get the reasons to doubt them, the comparisons to the 2015 Hawks, the LeBron factor, etc. But I've seen LeBron James teams that weren't good as a unit fall apart; it's just been a decade. James isn't the guy he was then. He's still awesome, but we're talking degrees, and with the things he's facing, there's an opening. If Toronto were favored I'd stay away. But a chance for a positive return makes this a good situation. If you're going to get in, get in before the Cavs' hot burst cools off.
Washington Wizards (+1600 BetOnline, +1700): Let's get wild! OK, here's the argument.
Washington's going to be the fourth or fifth seed most likely, which means the Wizards have a legit chance to avoid the Cavs (or, more accurately, LeBron) until the conference finals. They'll be favored in the first round and may have home court. The Wizards will feel confident in their chances vs. Toronto and/or Boston, and if the other team catches Cleveland napping? There could be a window.
They have consistently performed better in the playoffs than the regular season. Think of their first-round upset over Toronto and how close they came to knocking off Atlanta in 2015. Even last year they handled business in the first round in a way that Boston and Toronto did not. They suffered the Markieff Morris injury in Game 1 vs. Boston and then the Kelly Olynyk career outlier performance in Game 7.
They have all the playoff checkmarks. Physical defense. Star power. Lineup versatility. And as much as he takes grief, Scott Brooks is 46-40 in the playoffs, the 14th-best winning percentage all time among coaches with at least 80 playoff games. He has the sixth-best mark among all active coaches.
The Wizards are in an advantageous position, and these odds are super low considering the relative weakness of the three teams above them. No, they likely won't win the East, and I can list off a dozen reasons for their relative weakness and instability. But there's a model there.
Milwaukee Bucks (+1600 BetOnline, +2200 5Dimes): Call this one the "2007 LeBron Postulate." If Giannis Antetokounmpo hits the playoffs and just goes wild — absolutely run-amuck, lock-up-your-horses, call-in-the-Marines-to-stop-him wild — then there's a run here. But Milwaukee's seeding is perilous. The defense is suspect, and many of the players are unproven. Giannis is 0-2 in the playoffs, and guys without jumpers are easier to scheme for.
I don't like the matchup with the Raptors as much as I did last year, and I don't like potential first-round matchups vs. the Pacers, Heat, or Cavaliers. If you buy Giannis, you can go this route. Based on their overall scheme and structure, though, the Bucks seem like they're a year away from that arrival run.
Philadelphia 76ers (+2000 BetOnline, +2650 5Dimes): The experience issue is a big problem.
However, at +2000? The Sixers have a matchup nightmare in Joel Embiid. Ben Simmons has the athleticism to get out in transition and hurt older, slower teams. Plus, Philly has shooters. Don't underestimate that. Great defense and 3-pointers with physical ballhandler advantages is a really great combo that can get awfully frisky in a hurry. Sometimes being this young means you don't know that you should lose. Boston, Toronto, Washington, even Cleveland: You can visualize a scenario in which the Sixers catch them off guard and suddenly the hole is deep. The fact we're even talking about this is a testament to how deep the East is this year.
Indiana Pacers (+4000 BetOnline, +7350):
I like:
Indiana's balance offensively and defensively.
The lineup versatility and veterans like Darren Collison and Thaddeus Young.
Nate McMillan's playoff comfort.
Victor Oladipo's athleticism.
I don't like:
The offensive inconsistency.
Oladipo's inexperience as the No. 1 guy in a playoff series.
The likelihood of a first-round matchup with the remade Cavaliers.
I'm going to be keeping a close eye on what matchup they wind up with. Indiana will likely be a great upset investment, but to win multiple rounds? That seems too far even at those odds.
Miami Heat (+5000 BetOnline, +9750 5Dimes): Not enough top-level talent, and not enough guys who can flip playoff series. I expect Miami to be competitive in the first round, but I can't get behind the Heat beating better, more talented teams four out of seven times.
Western Conference
Golden State Warriors (-240 BetOnline, -263 5Dimes): The odds right now are probably as soft as you may find. The Warriors haven't cared about the regular season in two months, and Houston has a chance between now and the end of March to get the necessary separation to convince Golden State to surrender the No. 1 seed and rest for the playoffs.
At -240, the return's not great, but it's also not terrible. Here's the most compelling reason to go here. Even if you think the bet is at risk with how Houston has matched up with Golden State this year and the Warriors' general fatigue, you have to consider Houston's history of failing before even getting to Golden State. The Rockets were better than the Spurs last year, and yet they lost in six games, at home, by double digits, to the Spurs without Kawhi Leonard. The Rockets may have the best chance to knock off the Warriors, but they won't be favored by any stretch of the imagination, and Houston is vulnerable to a random mistake.
Surprisingly, I don't mind the idea of investing in Golden State and Steph Curry (pictured) at this point in the season.
Houston Rockets (+275 BetOnline, +375 5Dimes): Houston's the only team that can push Golden State to seven games. I believe this. The Rockets are the only team that can go into Oracle and say, "You want a shootout? Fine. You bring your shooters, we'll bring ours, and we'll rack 'em up." And they are the only team that can go into Oracle and say, "You want to slug it out defensively, but with a 3-point advantage? We have versatility, rim protection, and tenacious perimeter containment. Let's go."
But how many times have we seen guys like Harden, the incredible players who never wind up winning a ring despite how well they played, because they played in the era of a juggernaut? There are narratives at play here, and as stated above, I have concerns about them getting there in the first place. The Thunder, a healthy Spurs team, some other feisty No. 5 seed that upsets Minnesota: All of these are teams that could catch the Rockets before they even get a chance to chart course for the Bay.
The return's good here, but is it good enough to justify the risks, when at the end of it they still have to beat four out of seven times the best team of a generation with two MVPs that plays in the toughest arena in the NBA?
San Antonio Spurs (+1600 BetOnline, +3550 5Dimes): We have no idea when Kawhi Leonard will get back, and even then you need to pay attention to what the Spurs say this season. The team just isn't that good. It's disciplined and talented enough to rattle through bad teams in a long regular season, but even then the Spurs have started to get hit: They had back-to-back losses to the Jazz and Nuggets, and Denver had beaten them just once in three years going in.
At full health, the Spurs are a handful. And if you want to ride the 20-point lead the Spurs had over Golden State in Game 1 last year before Leonard went down, I get it. But you have to remember that was Game 1, against a sleepy Warriors team, and last year's team had more weapons.
I'd stay away.
Oklahoma City (+1600 BetOnline, +1900 5Dimes): Not without Andre Roberson. I would have been in on the idea before the Roberson injury, just with the number that high. Getting almost +2000 on a team with Russell Westbrook and Paul George having his best season? But without Roberson the defense is vulnerable, and the offensive boost doesn't offset how switches get mangled now or how they can't hide Westbrook as effectively. There are three weaknesses defensively in the starting unit now. That's a problem.
It's a shame, because at full strength, with how much of a bully this team was, I loved its chances to make a run and shock the world. But the Roberson injury seriously does mean that much to their team identity, and I can't believe the Warriors will get caught four times vs. a Thunder team they absolutely have delighted in annihilating since the 2016 conference finals.
Minnesota Timberwolves (+2500 BetOnline, +3550 5Dimes): Step away. The Wolves' formula is terrifying for their playoff prospects.
A weak transition defense that could get caught by a young, fast team like Denver or Utah.
A bad 3-point defense that could get caught by any team in the West except San Antonio.
A bad bench that can't play much, which is especially bad since . . .
Tom Thibodeau plays his starters into the dirt, and we've seen his teams run out of juice in the playoffs over and over.
A low 3-point rate, which means the Wolves will constantly be trying to outpace teams shooting 3-pointers at good volume and percentages with contested 2-pointers.
I like their matchup potential vs. Golden State at least to be frisky, especially at that figure.  But I'm concerned with how they'll do against all the other teams in the West.
Photo Credit: Isaiah J. Downing-USA TODAY Sports