Mega NBA Betting, DFS Guide: Angles for Every Thursday Game
It's been a long, long week. We commend you for bearing with us during this trying time, but guess what?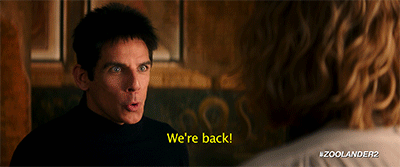 The second half of the NBA season kicks off with a Thursday sixer, with all of your beloved teams like the Warriors, Cavs, Thunder, Wizards, and 76ers set to play. Get back on that grind with the information you've grown to love from our hoop-heads, and make some big bucks before March Madness comes around. — Mark Gallant
All info as of Thursday morning. Check back during the day and keep an eye on our Twitter handle for any updates.
If there's a specific matchup you want to jump to, click the quick links below. For live spreads and bet percentages, check out this page. Follow the latest injury info on our industry-leading news feed. To get access to our premium betting tools, subscribe here.
WAS-CLE | LAC-GSW | Quick Hits on the Rest of the Slate
---
The Main Events
WASHINGTON WIZARDS AT CLEVELAND CAVALIERS (-5.5) | O/U: 221
8 p.m. ET | TNT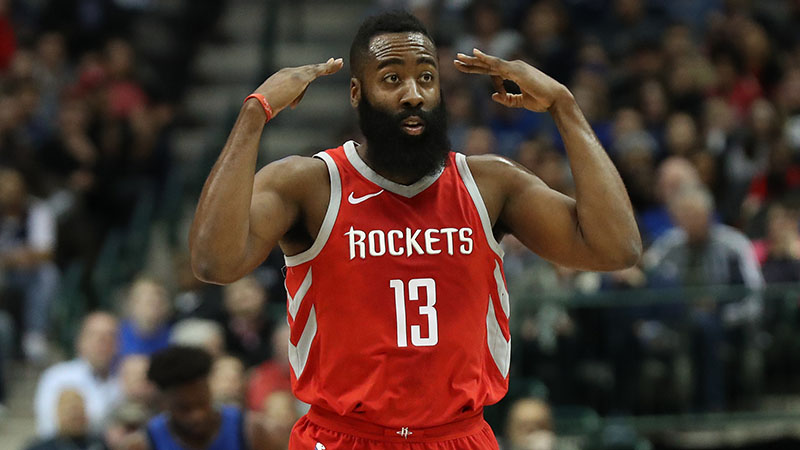 Who should be MVP? ROY? COY? Matt Moore ranks the contenders for all the main NBA awards.
What the metrics say: The new Cavs lineups haven't been world-beaters defensively, allowing an average of 113.4 points per 100 possessions (10th percentile), but they have blitzed opponents on the offensive end. They've averaged 125.1 points/100, and the two main ones have been ruthlessly efficient, ranking in the 97th to 99th percentile in Offensive Rating, effective field-goal percentage, and turnover rate. The main lineup of George Hill-JR Smith-LeBron James-Cedi Osman-Tristan Thompson has dominated to the tune of a +12.8 net rating. Swap out Hill and Osman for Kyle Korver and Jeff Green, and things are even better (+21.2 net rating and 136.6 ORtg). LeBron with the ball in his hands — something that didn't happen as much with Isaiah Thomas, Derrick Rose, and Dwyane Wade in town — surrounded by four shooters remains an impossible team to defend. The Cavs need to get better defensively, sure, but some nights it may not matter. — Bryan Mears
What I'm watching for: To believe or Beal-ieve. The Cleveland's defense hasn't been lights out in its early stint with this new squad, but it's at least competed. The Cavs have better athletes. This is a great test for them after the All-Star Break now that the honeymoon period has faded. Staying home on guys like Otto Porter and chasing shooters like Bradley Beal off screens has been an issue for Cleveland all year. Is that going to be better with the new personnel? Or is this team still, you know, the Cavs? — Matt Moore
Betting Market: The public is all over the Cavs, which I wrote about in detail in this article. — Mark Gallant
DFS nugget: Over the Cavs' four-game winning streak, LeBron has averaged 30.0 PPG, 9.5 RPG, and 13.0 APG. Over the most recent two, he's posted usage rates of 37.4 and 41.6 percent. Again, Bron is unstoppable as a point guard surrounded by shooters, and he has massive fantasy upside against the Wiz in this one. He went for 92.7 FanDuel points in their first meeting this season and put up a triple-dub in their second. Those were both in Washington with a poor supporting staff. Imagine what he can do tonight at home with his new, complementary squad. — Bryan Mears
Trend No. 1 to know: Cleveland was the worst team against the spread (18-37-1, 33%) before the All-Star Break. Since 2005, teams that covered less than 40 percent of their games pre-ASB have gone 54 percent ATS down the stretch. The Cavs have covered in four straight; the team's previous record for consecutive covers this season was two. — John Ewing
Did you know? Here are LeBron James' two games against the Wizards this season: 38.5 PPG, 11.0 RPG, 11.0 APG. The Cavs have gone 2-0 straight-up and ATS.
Game 1: 57 points, 11 rebounds, 7 assists (first 50-point game vs. Washington)

Game 2: 20 points, 11 rebounds, 15 assists (fourth career triple-double vs. Washington) 

— Evan Abrams
Trend No. 2 to know: The Wizards are 35-24 ATS (59.3%) as an underdog against the Eastern Conference over the past three seasons — the second-most profitable team in the NBA in that spot. — Evan Abrams
---
LA CLIPPERS AT GOLDEN STATE WARRIORS (-10.5) | O/U: 233
10:30 p.m. ET | TNT
What I'm watching for: A beatdown. The Clippers have been absolutely stomped by the Warriors under Kerr (see more on that below). The Warriors probably aren't going to go 100 mph; I'm guessing the All-Star Break didn't do much to quell their boredom. But if they show up and slam the Clippers into the ground, look out. Their closing schedule is much easier than Houston's, and getting the No. 1 seed while A) Not caring and B) Resting their guys appropriately is on the table. — Matt Moore
What the metrics say: All three games between these teams this season have been blowouts — the first two belonging to the Warriors and the third going in favor of the Clippers, although that last one didn't include Stephen Curry or Klay Thompson. You might remember that game as the Lou Williams 50-point bonanza. The Warriors have always given the Clips problems at full strength. LA really has no way to match up against Durant. In the teams' most recent affair, Durant went 14-of-18, including 6-of-7 from the 3-point line. It will be interesting to see whether the Warriors start to take things seriously now that the All-Star Break is over. If so, they could start rolling teams and covering large spreads: Their main lineup with the four studs and Andre Iguodala has posted a stellar 123.7 Offensive Rating this year. The one saving grace for the Clips could be DeAndre Jordan cleaning up the offensive glass: The Dubs are a bottom-three team in defensive rebound rate. — Bryan Mears
Trend No. 1 to know: The Warriors have owned the Clippers under Steve Kerr, going 13-2 SU and 9-6 ATS. That said, as Bryan mentioned above, LA.did manage to win the last head-to-head matchup with Golden State in January. Under Kerr, the Warriors are 36-19 ATS (66%) in a rematch after losing to a team. — John Ewing
Trend No. 2 to know: For the first time under Kerr, the Warriors are struggling with efficient ATS teams. Golden State is 9-15 ATS this season against over-.500 ATS teams (2-6 ATS over their past eight). In the three previous seasons under Kerr, the Warriors went 61-43-3 ATS (58.7%) against other teams that covered often — the most profitable team in the NBA during that span. — Evan Abrams
---
Quick Hits on the Rest of the Slate
BROOKLYN NETS AT CHARLOTTE HORNETS (-8) | O/U: 214
7 p.m. ET
The Hornets have failed to cover in six straight games. Teams on ATS losing streaks of six or more games facing an opponent with a winning percentage below 40 percent have gone 67-53-1 ATS (56%) since 2005. — John Ewing
The Nets are a trendy dog, getting more than 60% of bets and nearly 80% of dollars. However, a steam move at CRIS (Bookmaker) this morning moved Charlotte from -7.5 to -8 and they haven't looked back. — Mark Gallant
NEW YORK KNICKS AT ORLANDO MAGIC (-4) | O/U: 214
7 p.m. ET
What I'm watching for: The souls of every poor individual who has to watch this game. — Matt Moore
When two teams with losing records play in the first game after the All-Star Break, the over is 49-22-1 (69%) since 2005. — John Ewing
Aaron Gordon and Nikola Vucevic both return to the lineup, together for the first time since before Christmas. Orlando with both Gordon and Vucevic was only 10-15-1 ATS, but this season the Magic are simply a better (and faster-paced) team with both players on vs. off the floor: — Evan Abrams
The total has been on the rise, which PJ Walsh broke down in this article.
PHILADELPHIA 76ERS (-6.5) AT CHICAGO BULLS | O/U: 214.5
8 p.m. ET
Chicago lost its last game to Toronto 122-98. The extra time between games should help the Bulls forget about the blowout, right? Not according to the data. Since 2005, teams coming off a loss of 20 or more points with four or more days between games have gone 61-74-1 ATS (45%). — John Ewing
The Bulls are 23-11 ATS against the Eastern Conference this season — the most profitable ATS conference record in the NBA. That said, Chicago dropped its last five games ATS against the East heading into the All-Star Break. For whatever reason, the Bulls have played much better vs. the East (-3.0 net rating) than the West (-11.3 net rating) this season. — Evan Abrams
It looks like a combination of sharps and squares are on Philly, which does happen from time to time. With over 70% of bets and dollars, the 76ers have moved from -5 to -7 since opening. We tracked bet signals on both sides in the AM, but the line has remained rather stagnant in the afternoon hours. — Mark Gallant
OKLAHOMA CITY THUNDER (-7.5) AT SACRAMENTO KINGS | O/U: 213
10 p.m. ET
What I'm watching for: Oklahoma City's defense hasn't been the same since Roberson went down, not even close. The Kings are a pushover; let's see if OKC can get back to Bullyball or if the Thunder decide mess around with another weak team like they have all season. — Matt Moore
This season, decent teams (win rate of .550 or higher) like the Thunder facing one of the worst units in the league (win rate of .333 or lower) have gone 48-73-3 ATS (40%). Expanding the sample to the past four seasons, decent teams are only 303-376-10 ATS (45%) vs. bad teams. — John Ewing
The Thunder have struggled in the role as favorites this season, and when you begin to dissect their issues, a pain point sticks out: OKC is 9-22 ATS (29%) vs. the Western Conference this season (they're 11-11 ATS vs. the East), failing to cover the spread by 4.3 PPG. — Evan Abrams
Three referees of note will be blowing the whistle in this game, which Mark Gallant breaks down in further detail in this article.
Top photo via Kim Klement-USA TODAY Sports
How would you rate this article?