The Angles: Can the Rockets Cover Without Chris Paul?
Credit:
Thomas B. Shea-USA TODAY Sports. Pictured: Chris Paul
The Highlights
The widely held expectation among smart minds here in Houston is that Game 6 is essentially a blow-off game for both teams setting up Game 7.
Ruled out Friday by Houston, Chris Paul won't play in Game 6.
It will require the biggest game of James Harden's life in Game 6 or Game 7 for Houston to win this series.
---
HOUSTON — The twists of fate have hit these NBA Fina … sorry, Western Conference Finals. And the line is caught in the blowback.
The 65-win, No. 1 seed Houston Rockets protected home court on Thursday night, defeating the Golden State Warriors, 98-94, to take a 3-2 series lead in the Western Conference Finals.
Their reward? A potentially devastating Chris Paul injury that may swing the series, a Game 6 at Oracle without Paul vs. a surprisingly defiant Warriors team which is favored by a shocking 10.5 points at open, and the remainder of a series where they are still, amazingly, underdogs at +115.
Well…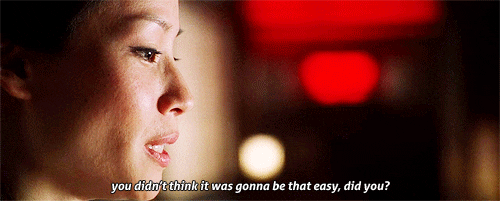 Here are the angles for Rockets-Warriors Game 6:
HOW WE GOT HERE
The widely held expectation among smart minds here in Houston is that Game 6 is essentially a blow-off game for both teams setting up Game 7. Everyone anticipated the Warriors' blowout in Game 3; Golden State almost always responds from sloppy performances such as their Game 2 flop. They are back at Oracle with their backs against the wall, and with CP3 a question mark, Houston's odds get even worse.
The way these things are usually approached is this: The Rockets will come to win. They won't enter thinking they're going to lose. After all, if Golden State can't hit anything to start Game 6, the Rockets will fully try to take advantage of it. However, if things get out of hand, and the Warriors hit their patented Third Quarter Haymaker of Doom, the Rockets will pull the plug, regroup and go for Game 7. It gives you more rest time and lowers the chance of injury for a team that — somehow — again finds itself shorthanded.
Now, most expected the Warriors to pull out a win in Game 4. Most expected Golden State to reassert itself after losing Game 4. Neither happened. The Rockets have had this team's number. Counting the regular season, Houston has now won five of eight games against the defending juggernaut.
However, Oracle remains daunting, and you have to think of it like an at-bat in baseball. Houston caught Golden State with a curveball at Oracle in Game 4. Golden State went yard in Game 3. The Warriors flubbed two grounders in Games 1 and 5, and got caught looking in Game 2.
But their best swing still beats the best pitch Houston has. Houston has done a good job of keeping that swing away from their pitch, but now the arm is tired.
Maybe that's off: Again, every loss these Warriors take feels surreal in the same way their mind-blowing runs can be. Either way, for the Rockets to get Game 6, either they're going to have to shoot the lights out — a big challenge on the road — or Golden State is going to have to turn in another steaming pile of whatever it's been in the last two games. If not, we'll be back here for Game 7 with a lot of pressure on Houston.
THE CP3 FACTOR
Paul grabbed his hamstring and was slow to get up when it happened. Some background: Paul suffered a left hamstring injury in 2015 vs. the Spurs. He toughed it out and got the win in dramatic fashion vs. San Antonio, only to be limited in the now-infamous series vs. Houston in the next round. He missed the first two games of that series, although the Clippers managed to split those two games.
This injury appeared more severe, and Paul was unable to finish the game.
Ruled out Friday by Houston, Paul won't play in Game 6. Asked about whether there was a "shot" he could play in Game 7, Mike D'Antoni only said "I don't know."
So in Game 6, D'Antoni will have to stretch his rotation. Right? I mean, he can't go to a six-man rotation … right?
(Narrator: He can. Of course he can. This is Mike D'Antoni. If you give him the armed forces of the People's Republic of China he would find a way to get it down to a seven-man rotation.)
Gerald Green played only 16 minutes after giving up a transition 3-pointer to Klay Thompson:
P.J. Tucker was exasperated after that sequence, kicking a chair on his way to the bench. Green didn't play again in Game 5.
He'll likely find more minutes in Game 6. Luc Mbah a Moute, who has been unplayable due to a shoulder injury that caused him to miss almost every shot he took early in the series, may have to get run. After that, we're in Joe Johnson and Ryan Anderson territory. If a big got hurt, the Rockets have options. But Paul is not only a star and irreplaceable, but he's at a position in which — because of how reliant Houston is on Paul and James Harden — the Rockets are light.
Operationally, there's not much missing here. Harden runs point most of the time for the Rockets anyway. The key becomes how the Warriors can now layer against him. Without Paul, you put more attention on Eric Gordon and help off more from the others. You stack the defense without Paul being able to break down the favorable mismatch.
However, it will require the biggest game of Harden's life in 6 or 7 for Houston to win this series.
THE BEARD FACTOR
More on Harden: He has missed 20 consecutive 3-pointers. Twenty. He's shooting 31% from 3-point range, his third straight season 31% or worse.
He can't buy a bucket. Part of it is exhaustion. Part of it may be an injury, although we'll never know. The Warriors are targeting him on every defensive possession and layering the defense against him on offense. Harden maintained it's nothing weird or special.
"I'm just missing shots," Harden said after Game 5.
Honestly, the shot's going to be there or it's not. He does what he can do. What Harden may need to do, honestly, is distribute. On the game's biggest play, Harden drove, and instead of forcing up another shot trying to draw a whistle, kicked a behind-the-back pass to Gordon, who knocked down his second lights-out huge shot of the series:
This is where Harden can make hay even if his shot isn't falling. (But his shot also needs to fall for the Rockets to have a chance.)
Stephen Curry can't stay in front of Harden, point blank. And more and more in this series, we've seen the Warriors come to the aid of their little buddy on an island. When that happens, Harden needs to exploit it and make them pay by kicking to shooters, who need to rise and fire, even against what will be a hard closeout.
STAGNATE THE GREAT
On Friday morning, a weary and quiet (but as always, pleasant) Steve Kerr met with a weary and quiet (but never pleasant) media assembly in a downtown Houston hotel. He said the same things he's been saying for days, and while Kerr's always patient, you can just tell he's worn out over explaining the same thing over and over again.
Everyone has asked why the Warriors' brilliant ball movement and free-flowing style is stuck. Kerr's answer has been the same: The Rockets are switching, and they're playing good defense.
Curry comes around this screen, and so often this communication is lost in the regular season. Either both guys go for Curry and KD slips to the bucket, or no one calls the switch and Curry has room to shoot. Not Houston. The Rockets switch perfectly. Then comes the question. When KD's got that ball in the post, why not run more off-ball stuff to try to keep those switches perfect?
The Warriors are settling for just accepting that Houston's going to switch and there's no point in trying to outwork it. Just take the size mismatch and go for it. Kevin Durant scored two points on six post-ups in Game 5.
The Warriors' tune after the game was stunningly optimistic.
"I thought we got much better movement tonight. And we had some things that worked for us," Kerr said after the game, and all the media's ears perked up like German Shepherds.
"I think we moved the ball better than we have," Draymond Green said. "I think we figured something out on the offensive end tonight, which will be good for us — good moving forward in this series."
And the Warriors did. They had moments where they did stuff like this, where they forced Harden into not one, but two off-ball switches, reversing direction twice, and a gassed (and always pretty meh defensively) Harden just stopped. That opened up the lob.
Here's the thing: When the Warriors moved the ball, cut and made the Rockets work the whole possession, they got good looks. They're not wrong; they did get those opportunities. But whenever they would have a good stretch, they'd go back to KD-ISO, making the other three Hall of Famers on the floor into audience members.
Here's Kerr on that dynamic postgame, surprisingly defiant:
Q: You went to KD a lot in the post on the mismatch. Is there a price for that? It looks like Houston is face-guarding, and the shooters aren't getting open. Do you feel like you're —
Steve Kerr: Is there a price for throwing the ball to Kevin Durant in the block?
Q. Yeah. Are you sacrificing by going with that?
Kerr: No, it's a good option to throw the ball to Kevin Durant on the post. It's a really good option.
Usually? Yeah. But not when you have Curry and Thompson to weave around and find shots, when you have Draymond Green to create, when you have the best offense in basketball over the last four seasons. Then you're running head-first into a battle that maybe you can win, but you don't have to.
THE CASE FOR WARRIORS (-11)
As listed above, this is the expectation. The Warriors will come out firing — their backs against the wall — and drop the Rockets from the get-go. It will basically be a repeat of Game 3, goes the thinking. No CP3, a short rotation, on the road, on short rest, when Andre Iguodala may very well play. The line was 7.5 in Game 3 and was woefully short (the Warriors won by a hilarious 41 points).
The Rockets have done what they can to stave off the offense, but the Warriors will eventually solve the riddles you put in front of them; they just have too much talent and are too smart not to. With Paul? Maybe the Rockets could steal it. But without him? It just feels like if the Warriors win, it'll be with another obscene scoring margin.
THE CASE FOR ROCKETS (+11)
And yet … I did have this thought. Teams respond when a key player goes down. The Spurs lost Tony Parker vs. the Rockets last year and fought back. Kawhi Leonard went down in Game 5, they surged to a win in Houston, then without him closed out the Rockets in six. We see this over and over, especially in the first game. Athletes are emotionally charged, and the wattage of being without Paul can lift them.
There's a door here. It will take hot shooting from Gordon, a strong performance from Harden who looks like he has nothing left and great defense from (gulp) Gerald Green for the second time in three games. But there's a window to at least get inside 12. The objective data tells you to hammer Golden State. The ebbs and flows of the dynamics of basketball may indicate you should at the very least pump your brakes and prepare for the unexpected. After all, that's what we've gotten so far.
THE CASE FOR UNDER 212
There's zero reason to think the style of this series changes. Even if the Warriors bust out and Curry is hitting from 40 feet and they're finding that ball movement, the same is very unlikely for Houston, which scored 85 in Game 3 and the total was still below 212 (by a point).
Kerr has maintained nothing changes; the game plan is the same. D'Antoni said the same of his team before practice Friday. Neither coach is going to switch up his game plans in Game 6 of the Western Conference Finals.
This series is too big. They're bully rams with their horns locked, fighting over position on a rock over a cliff. Without Paul, the Rockets are without one of their hind legs. Both coaches have used the word "force" so much it's a running joke. But that's what this comes down to, and that does not lead to a high-scoring shootout. It leads to what we've seen the rest of this series.
A rock fight.
How would you rate this article?