Welcome to the Outlet Pass, your weekly (belated) look at the good, the bad and the otherwise in the NBA…
TOP FIVE: NBA Dilemmas right now
1. How to calm everyone the hell down
Did Gatorade come out with a new "deeply subconscious resentment" flavor? Has the constant exposure to "Cotton-Eyed Joe" and/or "Gangnam Style" created some sort of bad wiring? What has gotten into NBA players?
We've seen enough angst in the past two weeks to create a Netflix young adults drama. Players are swinging fists, charging secret tunnels, and are about two steps from telling the refs to just take a hike and calling fouls on their own. (Rockets games are gonna take for-ev-er.)
The league has gone bonkers and needs a hard reset. The cause isn't clear. Maybe the players are worn out from an earlier start date to the season. Maybe they're wound up with more off days, different travel schedules, more practice or whatever. But the league has officially gone bonkers and needs a hard reset.
The All-Star game is a full four weeks from now. The players are going to have to chill out.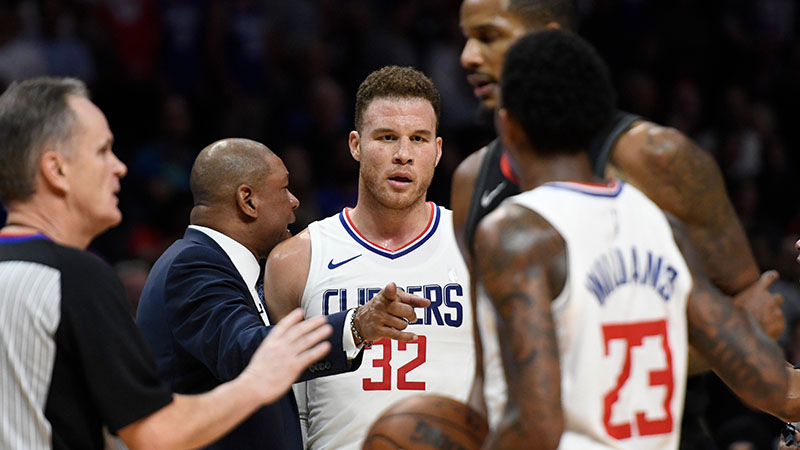 2. The Cavs' desperate future
Should Cleveland use that 2018 Brooklyn Nets pick to go fishing for an upgrade at the deadline, even if it won't bring in a star talent? Should they include their own pick (while keeping the Nets' pick) along with Tristan Thompson or J.R. Smith to acquire 1-2 role players who might stem the bleeding of their porous defense?
Should they deal Kevin Love?