Celtics 2018-19 Season Win Total: Can Anyone Stop Boston?
Credit:
Credit: Bob DeChiara-USA TODAY Sports. Pictured: Boston Celtics guard Kyrie Irving (11) motions to a teammate during the first half against the Charlotte Hornets at TD Garden.
Check out this post for updated season win total odds and this post for my other 29 season win total picks.
Boston Celtics
The Pick: Over 59
Confidence: 10 out of 10
The case for the over: That is a super-high number, and I am still charging in fearlessly toward that over. The Celtics had an expected win total last season of 53, finished two better than that thanks to some clutch heroics and did so with Kyrie Irving out half the season and Gordon Hayward out for all of it. Those two players directly impact Boston's weak point last season: its 18th-ranked offense.
Getting back those two directly influences and improves the Celtics' win total, by however many victories you would estimate them at.
Take their expected win total of 53, say Irving playing out the season at full health is good for two more, then say Hayward, given his playmaking, shooting, driving and defense, is worth at the very least two more and you're at 57.
Internal improvement by Jayson Tatum and Jaylen Brown, no weird Marcus Smart injuries and an Eastern Conference with cupcakes readily available night-to-night for nom-nom-nom-ing.
The Celtics have gone 59-14 vs. teams under .500 the last two seasons. Brad Stevens has the greatest impact of any coach, according to analysis by The Action Network's Bryan Mears.
Add all this up and even with an average-to-slightly-above-average injury rate, finding more than 22 losses for this team given its schedule is difficult.
The case for the under: The only way to really buy in on this, even at 59, is injury. Irving has missed 21% of all available games the past four seasons.
Hayward is coming off a major injury. Al Horford, the Celtics' most important player, is 34. When your margin for error in hitting the over is just 27% of the total games, that's a concern.
The other element is a simple regression. Boston's expected win total was two games worse than its actual figures last season, and it won the third-most games in "clutch time" (within five points in the final five minutes) with the fourth-best win percentage.
That indicates some level of likely regression. However, even with that, given the return of Irving and Hayward, internal progression, and Stevens, the Celtics' margin of error is above the threshold here.
The verdict: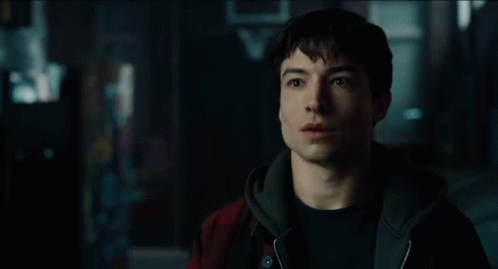 I know it's the highest number in the East. I don't care. This team was too good at finding wins even in situations where it shouldn't. It was too good defensively. The ceiling with its two star players back is too high offensively.
Tatum may legitimately be an MVP candidate within three years. The Celtics have the potential to add bench depth if they want. They have legit title aspirations and may be the only team with a reasonable expectation to challenge the Warriors.
With this number below 60, I'm all in on Boston.
How would you rate this article?