Celtics 2019-20 Season Win Total: Will Boston Hit 50 Wins?
Credit:
Bob DeChiara-USA TODAY Sports. Pictured: Celtics guard Kemba Walker (8) and the Boston bench.
Prior to the 2019-20 NBA season, Matt Moore (@HPBasketball) analyzes each team's win total odds.
Below, Matt provides a case for the over and under + gives his confidence rating for the Boston Celtics' win total this year.
Check out this post for updated season win total odds and this post for my other 29 season win total picks.
All odds as of Friday. Check out PointsBet, where Action Network users get an exclusive 200% deposit match (deposit $50, bet with $150).
Boston Celtics Win Total
The Case for the Over (48.5, PointsBet)
Better vibes, for one. Just moving on from Kyrie Irving will lift the team's spirits. Jayson Tatum is likely to have a bounce-back year, especially after a summer with Team USA.
Jaylen Brown showed resilience in the back half of last season getting past distractions and just playing good basketball. Brad Stevens has had his team finish top-10 in either offense or defense each of the past four seasons.
Robert Williams or Vincent Poirier may be the answers at center to solve their defensive concerns.
Gordon Hayward gets another year to recover, and if he bounces back to even 80% of what he was pre-injury, it radically changes everything for this team.
Kemba Walker. A fearless winner and a terrific all-around guard who's underrated defensively.
The Celtics have been at their best with Stevens as the plucky underdog everyone dismisses. That's who they are again.
The Case for the Under (50.5, Caesars)
Strip away the logo and the names on the back for a minute. There will always be heightened hype for the NBA's second-most marquee franchise.
An undersized point guard, two youngsters under 24, a bullish combo guard with a spotty shooting history, a player still struggling to recover from major injury and a frontcourt loaded with one of the most vulnerable defensive centers of the past 10 years (along with two pups with hardly any NBA playing time and Daniel Theis).
I believe NBA defense to be largely systemic. But my confidence in this team to finish top-10 defensively is very small.
Offense has been the trouble area for Brad Stevens. Kyrie Irving was brilliant on the court last season but a problem in the locker room. I can talk myself into Walker, with better defensive effort and playmaking instincts (along with not bumming everyone out), being an improvement over Irving.
But it's impossible to overstate the loss of Al Horford on both ends. He was the team's defensive anchor and table-setter. Above all else, he was consistent. You knew what you were getting from him night-to-night. Kemba is the only real player for Boston you can count on in that regard, unless last year's shooting performance really was the new Marcus Smart.
Replacing Horford with Enes Kanter alone justifies the under, before we even talk about Irving. Then there's Aron Baynes, who quietly was a huge contributor defensively the past two seasons.
The Verdict
The pick: Under 50.5
Confidence: 7 out of 10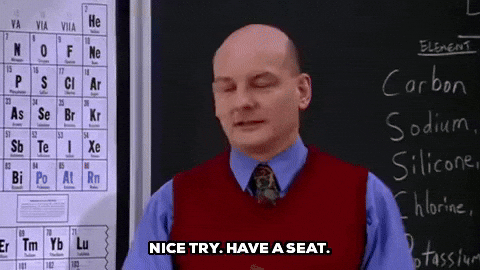 This number is one of the more inflated by historical and recent performance in contrast to the team they're actually putting on the court. This is a young core with a star veteran point guard and almost no frontcourt whatsoever.
The Celtics aren't going to be bad by any means. I can't see their floor beneath 43 wins even in the worst-case scenarios. But their ceiling's low as well. There will be enough nights when guards shred their pick-and-roll coverage, where backcuts get behind their bigs, where Tatum looks too much like last season and not enough like the year before.
The Celtics' safety net vs. bad teams is weaker due to their offensive downgrades, and their capability to trade blows with the top teams is weakened with their defensive downgrades. Better than .500? Absolutely. Worse than 50? Most likely.
How would you rate this article?