Moore: The Denver Nuggets Took the Hard Road. Now They're in the Western Conference Finals.
Credit:
Fernando Medina/NBAE via Getty Images. Pictured: Nikola Jokic.
In the NBA, the origin stories for amazing wins can usually be traced back to the summer. A free agency meeting. Players conspiring to play together. Late-night wine and dines.
This story began in a nondescript arena in an overlooked NBA city in the middle of January during a forgettable season.
The Denver Nuggets were trudging through what was ultimately a 46-win season that came up just short of the playoffs. They had just lost, at home, to the soon-to-be 24-win Atlanta Hawks.
"If this team will just focus, we can be great," Nuggets head coach Michael Malone told me in the hallways of Pepsi Center. "I believe that. But they have to learn to focus."
Two years later, inside a quarantine bubble during a global pandemic, playing playoff basketball in mid-September, the Denver Nuggets just became the first team to come back from down 3-1 twice in a single postseason, the latest ending the Los Angeles Clippers' supposedly charmed run.
The Nuggets were the tougher team. They were the more focused team. And, frankly, the Nuggets were the better team.
---
Check out our free NBA odds page, which automatically surfaces the best line for every game. Subscribe to our new NBA Insiders tool at FantasyLabs to beat the market with our cutting edge player projections, injury news and betting thresholds.
---
In a league defined by the camera flash at the press conference, the Nuggets have reached the Western Conference Finals the hard way. Ground up, from the bottom.
The Clippers' entire approach this season was to trust in their talent. There will be criticism for head coach Doc Rivers over the coming weeks. But there was no real way for him to build the trust and chemistry he needed to get past a Denver team that has it in spades.
How do you build chemistry when you've never hit adversity? How do you work through your weaknesses when you can't practice because your best player's whole mantra is load management?
Meanwhile, the Nuggets have kept this core together and it has hit so much adversity through the years … and that's before we talk about the bubble.
When the Nuggets arrived in Orlando in mid-July, they did not have enough players to practice 5-on-5. Nikola Jokic had tested positive for COVID-19 and was in Serbia. Monte Morris, Gary Harris, Michael Porter Jr., Torrey Craig–four of the Nuggets' nine-man rotation in Game 7 — were late for unspecified reasons.
That resulted in the team being so short-handed, but needing to practice and work, that the players in the bubble were going heavy minutes first in practice, and then in scrimmages when the other players had arrived but weren't in condition. Everyone was overworked and exhausted.
Gary Harris went down in practice. Will Barton suffered knee soreness. Jamal Murray suffered an injury.
They were running Bol Bol serious minutes to start scrimmages. They started the playoffs without two starters and didn't get Gary Harris back until Game 6 of the first round. Will Barton left the bubble to rehab his knee soreness and hasn't returned.
But they went through it all together. They had suffered disappointing, and sometimes humiliating losses. They had ground through those midseason nights when teams don't know if they're good enough. All of that helped the Nuggets learn to trust one another.
In February, the Nuggets went to the Clippers for their second game of the season series. The Clippers blindsided them with a haymaker from the start. By the end of the game, a 132-103 laugher, the Clippers starters were yukking it up on the sideline.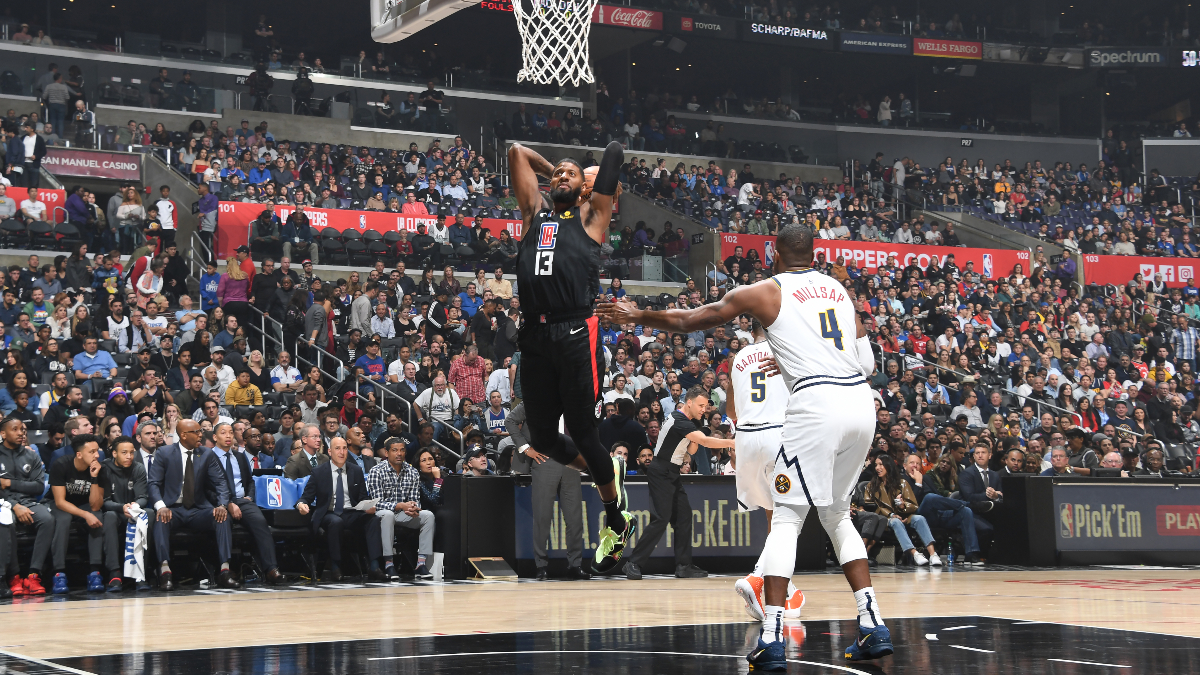 I asked Paul Millsap later about what happened in that game, and after some prodding to get past the thick wall of cliches that Millsap provides to media, he said something that stuck with me.
"We just have to learn how to match the energy of what the other team brings," Millsap said. "Sometimes in the regular season, you come in thinking it's a regular-season game, just another of 82, and the other team has different intentions. We've done that. You have to be ready for it."
What's funny is that Denver still got caught in these playoffs. Their Game 3 effort vs. the Jazz was the worst I've ever seen from a playoff team. However, the upset of the Clippers was different. They were exhausted in Game 1 after the seven-game first round series. They lost a coin flip Game 3. They had a disastrous first quarter they couldn't dig out of in Game 4.
The restrictions of the bubble. The emotional toll of the ongoing social unrest caused by police brutality. Being separated from family. Starting off without half the team. Basketball every two days for two months. Down 3-1, twice.
You don't overcome that with a good press conference. You don't overcome that with billboards, or TV market, or preseason expectations.
The Nuggets built their mental toughness and had to earn their spot in the Western Conference Finals the hard way.
President of Basketball Operations Tim Connelly took the hard way.
Connelly had built this Nuggets roster from ground-up. He and his staff, including now-Bulls-lead-exec Arturas Karnisovas had drafted a pudgy Serbian kid who was a passing phenom.
They had took a chance on Murray as a point guard with a scorer's mentality. They had hired Malone and added supporting pieces, including Millsap, the team's biggest free-agent signing in franchise history.
But this summer, after all that, home came calling. The Wizards reached out to interview Connelly for their open general manager position. Connelly is from Baltimore, and there were family health issues that meant being closer would be better.
For a man who always says he was just a scout at heart who got an opportunity, it was a chance to take a low-expectations job with a franchise he knew well after working a long time there.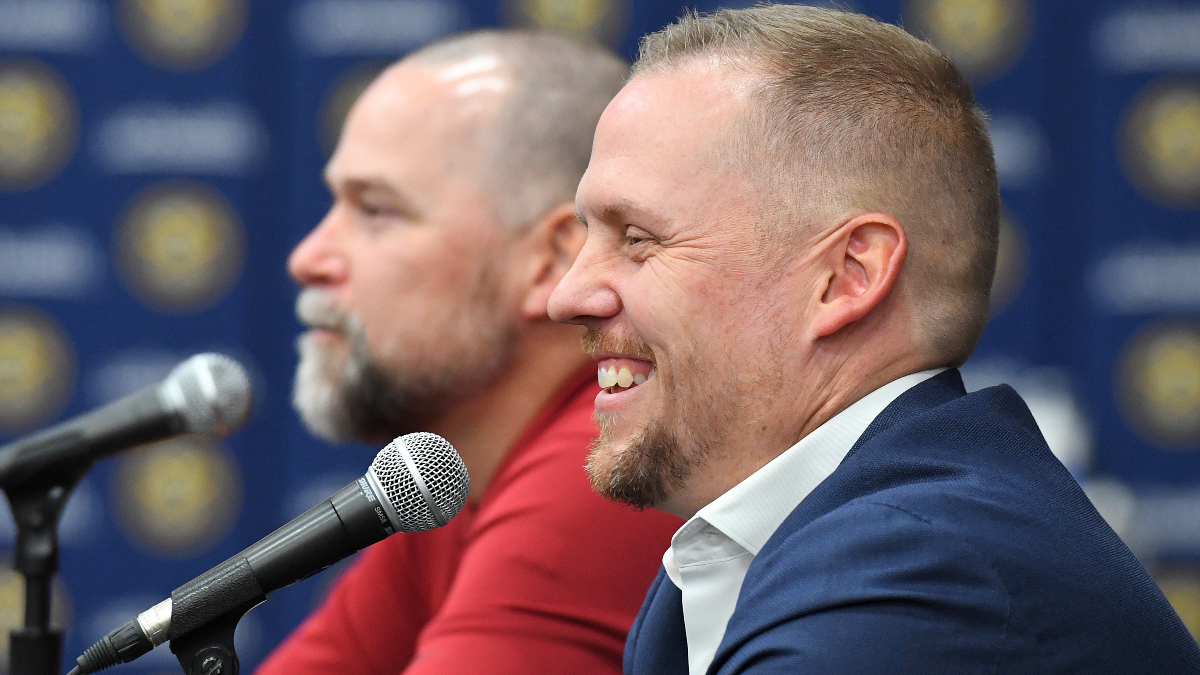 Connelly chose to stay, to try and do the even harder thing: taking a good young team and figuring out how to make them a title contender. That job isn't complete, the Nuggets will be underdogs to the Lakers (again) and there's no chance LeBron James lets his off the gas the way the Clippers and Jazz did with a close-out opportunity.
There's more to do, but Connelly has shown what faith in your own process gets you. No superstar swing-for-the-fences trades (though they tried a few). No miraculous free agent pulls.
"We don't skip steps," was the mantra. But that process was only supposed to take them so far, and scouts had asked repeatedly through the season if they really had enough.
"Can Jamal Murray really be a big-time guy?"
"Can you really count on Jokic?"
"Can Malone make enough adjustments?"
Sometimes change is necessary when it's clear there isn't a path forward. But the Nuggets are proof that sometimes the best thing you can do is to bet on your team, believe in the work they've put in, and learn from your failures instead of running from them.
The Nuggets have finally reached the Western Conference Finals, and they did it the hard way.
How would you rate this article?