Pistons 2019-20 Season Win Total: Why Is Detroit's Number So Low?
Credit:
Photo credit: Raj Mehta-USA TODAY Sports. Pictured: Blake Griffin
Prior to the 2019-20 NBA season, Matt Moore (@HPBasketball) analyzes each team's win total odds.
Below, Matt provides a case for the over and under + gives his confidence rating for the Detroit Pistons' win total this year.
Check out this post for updated season win total odds and this post for my other 29 season win total picks.
All odds as of Thursday. Check out PointsBet, where Action Network users get an exclusive 200% deposit match (deposit $50, bet with $150).
Detroit Pistons Win Total
The Case for the Over (37.5, PointsBet)
Detroit has gone over in three of the last four years. The Pistons fall into that territory of teams in a small, low-coverage market with an uninspiring team. Those squads tend to yield so little action, their number always seems a bit low.
Their number at FanDuel before they were taken off the board was 36.5, which was shocking. The Pistons won 41 last season and breezed past their win total.
They didn't lose anyone of real importance year over year. They return Blake Griffin, Reggie Jackson and Andre Drummond. That trio had a 111 Offensive Rating and a +6 Net Rating last year.
Jackson is flawed, but there has been a consistent pattern over the past two seasons that when he's on the floor, the Pistons are better and pretty good overall.
In the 40 games that trio appeared in, Detroit went 22-18. The responses when I share this are always funny because most people either think that Blake Griffin is not that good, Andre Drummond sucks or that Reggie Jackson really sucks, and none of those things are accurate.
Jackson is infuriating to watch, but it's mostly that in most games, he's a league-average point guard. He's rarely an above-average point guard, but his floor is high. That, combined with their frontcourt, makes this easy.
Their schedule is mixed, but they have an easy start (28th through November in strength of schedule) and an easy middle (27th and 28th in January and February, 23rd in April). They have the easiest schedule overall before the All-Star break.
This ain't rocket science. They didn't add anyone who makes me more confident, but they also didn't lose anyone who makes me worry. This was one of my most confident overs last year, and the same is true this season.
The Case for the Under (38.5, Caesars)
You never watch the Pistons and go, "yeah, that looks like a good team." They just wind up looking so uninspiring you kind of miss the fact that they're also not a bad team. But you're also always waiting for the bottom to fall out.
Now, if it's clear this team hasn't made a leap and filled the void in the Eastern Conference, don't they start thinking about changes? Drummond is a free agent this summer, along with Jackson, Tony Snell, Langston Galloway and Thon Maker. They can clear cap space to less than $50 million on the books.
That's not a good thing next summer. The free agency class is exceptionally weak. You do not want to be the team with cap space in the down free agency year. That's how you wind up as … well, the Pistons, who in 2009 overpaid for Charlie Villanueva and Ben Gordon a year before the LeBron-Wade-Bosh class.
Not that they would have gotten those guys, but overpaying for Amar'e Stoudemire or Carlos Boozer would have been preferable to, you know, Charlie Villanueva and Ben Gordon.
So if things start to go south, the Pistons might make changes geared toward the long-term. Whether that means moves to fill salary long-term or reorienting the direction of the team, that uncertainty should give a certain level of pause.
Injuries are a concern with every team, but Griffin was close to having limbs falling off his body in the playoffs. Jackson also has issues with staying healthy from time to time.
The Verdict
The pick: Over 37.5
Confidence: 9 out of 10
Love the over. Love it.
The Pistons aren't a great team, but they're a good team in the East and won't lack for motivation to hit the number. If they hit their number, they make the playoffs in the East (most likely); if they don't, they're out. Seeding often fails to motivate teams, but making the playoffs is a genuine motivator.
They play in a tough division, but they went 8-8 vs. the Central Division and over .500 vs. the East. They have the pieces, they have a marquee star and there's some opportunity for growth with Luke Kennard and Bruce Brown. They're well-coached, the schedule's easy and the number is soft.
Ride the over to glory.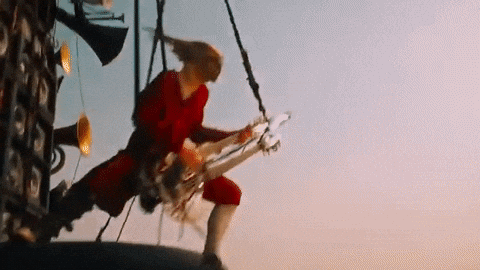 How would you rate this article?