Moore: 8 Early Maybes on the NBA Season, Betting and More
Credit:
Vincent Carchietta-USA TODAY Sports. Pictured: New York Knicks forward RJ Barrett (9).
Ten games into an NBA season is small sample size of course, but large enough to ask some important questions.
Matt Moore some very early thoughts on what he's seen so far from teams around the league.
It's too early to know anything about the 2019-20 NBA season. There will be trades and injuries, not to mention every November a team gets everyone excited and then fails the mirror test.
The mirror test happens when a team is cooling from the rush of an exciting start and then they catch a glimpse of themselves and realize "Oh, that's who we are" and then they revert back to their actual form.
That's all coming, but for now, we have a really interesting season on our hands. Here are some things I'm not sure of, but maayyyyyyybe are true after the first three weeks of the season.
Maybe the Clippers Won't Steamroll the NBA
The Clippers beat the Lakers in the opener and looked great. Then they stomped the mighty mighty Warriors before we figured out that the Warriors are not great this year.
And everyone started putting the Clippers in the Finals in Sharpie and talking about how the idea of parity was a lie.
Well, the Clippers rank 14th in defensive rating and closer to 16th than 13th.
On the one hand, you can point to the games that Kawhi Leonard has missed and say "well, just throw those out." But games vs. Utah and Milwaukee are also pretty good barometers of how they'll do in a prospective playoff run. They beat the Jazz at home, but we didn't get to see Leonard vs. the Jazz on the road.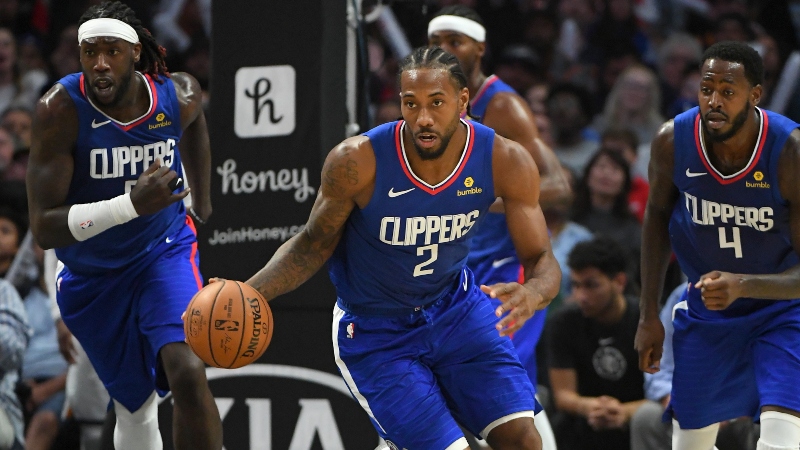 This isn't suggesting the Clippers are frauds or not as good as their record. It's that they aren't this super-dynamo just rolling over the league, at least not yet.
The response to that will be "Well, wait until Paul George gets back!" And trust me, I'm terrified of what a three-man perimeter defense of Patrick Beverley, Paul George and Leonard will do.
However, the idea that you can just plug George in and it's simple addition is false. That messes with rotations that have worked and introduces new complications for managing a deep team with touches.
The Clippers should still be the title favorites (they are) and will likely be the best team record withstanding by season's end. But I still want to see them match up with a legitimately great frontcourt.
They were great against the Lakers in the opener behind what I really have to stress was the worst possible game plan to use for Anthony Davis (Hey, let's post up Anthony Davis vs. big strong defenders over and over instead of using pick-and-roll to get them moving and attack the weakside).
The Clippers are great. The title race is still wide open. Maybe that'll change by January, but there's no reason to stick a tombstone on the season, yet.
Maybe the Lakers' Offseason Was a Success
You're starting to see the parade of congratulations towards Rob Pelinka's summer after Magic Johnson departed.
Let's be clear: the Lakers whiffed on Leonard, which took them out of the running for good supporting players. They took high-risk moves with Avery Bradley, JaVale McGee, and Dwight Howard, even if they were low-cost. They need those players to have monster seasons, which puts a lot of pressure on low-probability outcomes.
Two of those moves, Bradley and Howard, have worked out better than could be expected. You have to hit some shots from downtown in free agency with two superstars on the books.
It wasn't some genius masterplan.
However, there has simultaneously been a lot of reductivism about the Lakers' offseason. "Well, they're only good because they have LeBron and AD." And that's not true either.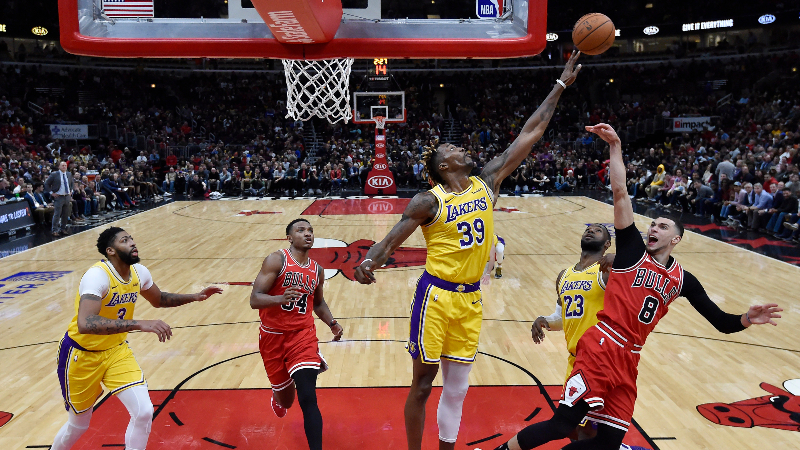 The Lakers have enough spacing to give the two stars room to work, even if the Lakers' offense is still only mediocre (17th). And they didn't take risks on players who would compromise their defensive identity.
But the best move? Hiring Frank Vogel.
Yes, the looming specter of Jason Kidd remains in his shadow, but Vogel has built the league's best defense through three weeks. The Lakers are physical, up on ball-handlers, always within range of their needed close-outs, and backed by elite rim protection with Howard and Davis.
The Lakers have an identity: blunt force trauma.
They body you and cajole you on defense, and then James and Davis hammer you over and over again while Green, Kuzma, and Bradley keep you honest. It's weird for such a Hollywood team, but the Lakers are the most Frank Vogel team you can imagine in the current league context.
Maybe the Hornets are … Decent?
I was all prepared to fire on the Hornets' win total over (23.5) in preseason. And then media day came and it was a small fire in a very smelly trash can. Michael Kidd-Gilchrist said he hadn't talked with anyone about his role. Nic Batum and Marvin Williams both said it was clear the team was going to play the young guys. So I panicked and bailed.
And, surprisingly, they're decent so far. They're not good, let's be clear. They're allowing the most points in the paint per 100 possessions this season. If you have any frontcourt scoring weapon you're going to have a big night.
But Devonte' Graham is shooting the lights out, taking seven of his 12 shots per game from 3-point range. PJ Washington is all 3s and rebounds. They have a good team plan: take threes, don't foul (second-lowest opponent free throw rate in the league).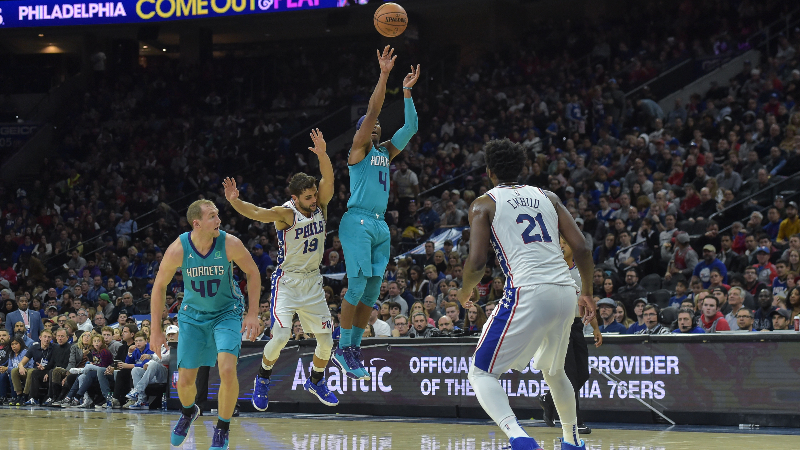 Their strength of schedule on paper (-0.25 via Basketball-Reference) isn't superb, but they've already been on a West Coast road trip, playing both LA teams. They're also 2-1 vs. the East with the only loss to the better-than-expected Celtics.
Now, there's reason to believe they're the early-season blip team. They're a game better than their Pythagorean expected mark. They're 24th in both offense and defense, with the worst turnover rate in the league. But they have some guys who can play, enough to make them not the worst team in the league.
Maybe the Knicks are as Bad as I Thought
Hey, the Knicks beat the Mavericks! That's cool!
Going into that game, the Knicks were dead last in Basketball-Reference's SRS rating, which accounts strength of schedule vs. point differential. Their SOS is 15th in the league, and they've played Sacramento, the Nets, the Bulls, and the Pistons, with three of those losses.
There are bright spots, RJ Barrett has looked phenomenal. He's on pace to be just the fourth rookie to average 16-6 with 3.5 assists on 35% from 3-point range. His numbers would be even better if he could hit a free throw to save his life.
New York ranks second-to-last in offense, and bottom-10 in defense. They do not look like the surprise team this season.
Maybe Giannis Will Really Go Back-to-Back
I still have a few concerns about the Bucks. Their defensive rating is boosted by games against the Magic and the Timberwolves without Karl-Anthony Towns. Their offense is a monster, though, and Antetokounmpo is putting up insane numbers.
He's averaging 30-14-7, on 57% from the field, and is currently No. 1 in Box Plus-Minus, VORP, PER, and Win Shares per 48 minutes.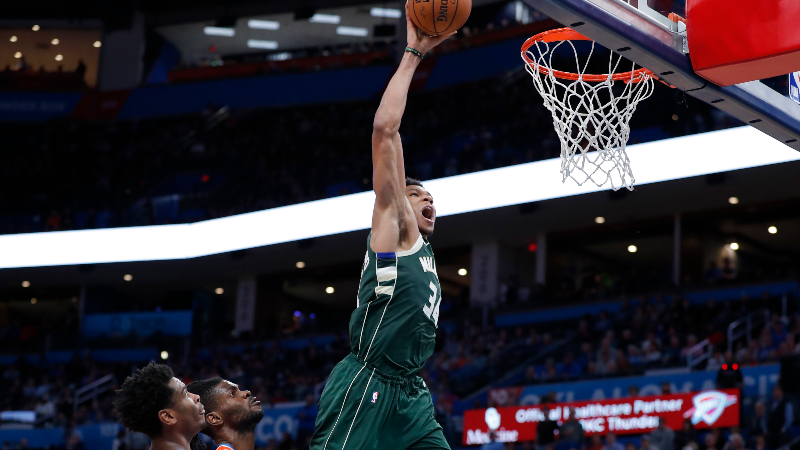 If you had him in an MVP position in preseason, you're looking good. If you're looking to get in now, wait. The Bucks are rolling, but there are enough question marks to think they might have a slide that opens it up.
As a pretty good stat, the Bucks have a positive rating with every player except Ersan Ilyasova, Pat Connaughton, and DJ Wilson on-court, and almost every player off. They're deep, so even when the starters are on the bench, they thrive … with the exception of Antetokounmpo.
The Bucks outscore their opponent by 12.2 points per 100 possessions with Giannis on-court and lose by 1.4 points per 100 possessions with him on the bench. That's pretty valuable.
Maybe the Atlantic Division Isn't Open and Shut
The Celtics entered Monday 7-1, best record in the NBA. Their schedule has been soft for the most part but they do have wins over the Raptors, Bucks, and Spurs. They have the best net rating at +9.3 as well and are the only team top-five in both offensive rating and defensive rating.
I was super high on the Sixers in preseason, took a position on them and the Bucks to win the East. The Sixers have the capacity to be great, but games like the Nuggets game they blew (admittedly without Ben Simmons) show how they find ways to ruin good situations.
The Sixers slipped on a West Coast road trip without either Embiid or Simmons in each game, which is understandable. But they also have real weaknesses offensively and continue to have a tendency to trip against weaker teams.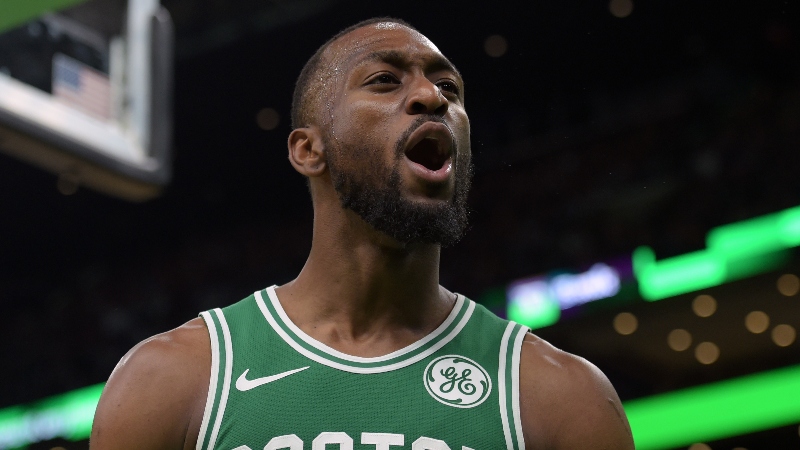 Meanwhile, Gordon Hayward is out for a long time after surgery, and that will likely dip a little bit of the Atlantic Division numbers. Boston is between +375 and +390 to win the division. This is just to win more regular-season numbers. The Celtics are back to being a scrappy underdog.
I'm still baffled by their top-five defense without a real rim protector. They're the fourth-best team at defending shots at the rim on non-post-ups per Synergy Sports.
The Celtics allow the 11th-most 3-point attempts per 100 possessions. They have an expected eFG of 52% vs. an actual of 48% per PBPStats.com. There's reason to expect regression. But they compete and have talent. They are the team more than any other that looks better than I expected.
I think there's real value on +375 to win the Atlantic, though I want to keep an eye on Philly until the end of the month first.
Maybe the Jazz are Undervalued
I loved the Jazz win total over, but was ready to fade them as a title prospect. I'm coming around. The biggest "If" in their title aspirations was whether Donovan Mitchell could make the leap.
He's averaging 25-5-4 shooting 49% from the field, 43% from 3-point range, with a +7.3 net rating including a 93 defensive rating. That last number is important because you can't attack Mitchell as a defensive liability.
They have signature wins vs. the Bucks and Sixers, and think they still split vs. the Clippers if Leonard plays in the Jazz' win at home.
Even still, the Jazz are +1600 to win the title. Again, it's too early to feel great about getting a position, but I would say that number's probably going to shorten considerably by midseason.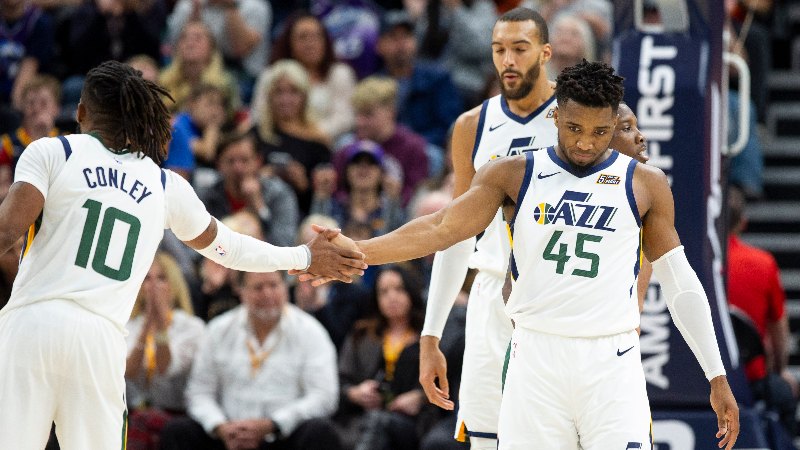 You can absolutely continue to ask what I've referred to as the "up 4 at half" question. It's an elimination game (either way) on the road in Game 6, you've led for most of the first half, up by as many as 14 points, but LeBron/Kawhi have scored or assisted on 10 straight and now it's just a four-point lead.
Who is taking you home, and who is slowing them down in the second half?
But Utah's still a consistently great defense and their new weapons are all contributing. Their team strength is enough to at least take a hard look at it.
Maybe Houston is in Trouble
The record's fine. They're 6-3. But they have a net rating of +1.6. They are 22nd in defensive rating, right next to the Hornets.
They're 3-6 ATS, which is indicative of their performance record. Now, they've covered three straight vs. Memphis, Golden State, and Chicago, so maybe it's turning. But Houston continues to be a team you may want to fade vs. the good teams, especially on the road, and back as a 5.5-ish favorite vs. the worse teams.
Giving up 158 points to Washington is just really concerning. It's also in line with a series of disasters for them, from the China episode, to the Tillman Fertitta tension with Mike D'Antoni, Daryl Morey, and the luxury tax, to the Gerald Green injury.
There's time, but this defense hasn't been the same since their 2018 run.
Here's the encouraging news: Westbrook and Harden share a 101.9 defensive rating. It's just when you put either one with the bench that things explode. It also means that they're probably one capable wing defender trade from being decent.
How would you rate this article?