NBA Win Total Odds & Pick: Will Jalen Green Speed Up the Houston Rockets Rebuild?
Credit:
Logan Riely/NBAE via Getty Images. Pictured: Jalen Green #0 of the Houston Rockets.
The Houston Rockets and No. 2 over pick Jalen Green are expected to be at the bottom of the league with an over/under of 25.5 wins.
Matt Moore analyzes the Rockets' win total odds below.
Check out this post for updated season win totals and this post for my other 29 season win total picks.
Houston Rockets Win Total Odds
The Case for the Over
Relative to the other sub-25 win total teams (Pistons, Thunder, Magic), the Rockets have the most NBA talent.
They have a premium No. 2 overall pick in Jalen Green (my best bet for Rookie of the Year). They return Kevin Porter Jr., Christian Wood, Jae'Sean Tate, Eric Gordon, Dante Exum, Daniel Theis, and D.J. Augustin. Those are all NBA players.
Stephen Silas' early returns in terms of process and connecting to players are excellent. He's a plus and not a minus, at this point, even with a limited sample.
The Rockets had a year from hell last year. Harden bailing on the team set things back, but their replacement option — Victor Oladipo — was hurt and wanted out. They got very little short-term return for Harden (though the picks may prove valuable later).
But on top of that, the pieces they had that might have worked were never together. The Rockets lost Christian Wood for 41 games, John Wall for 18, Eric Gordon for 44, and Dante Exum (who had looked excellent) for 63. They never had a chance.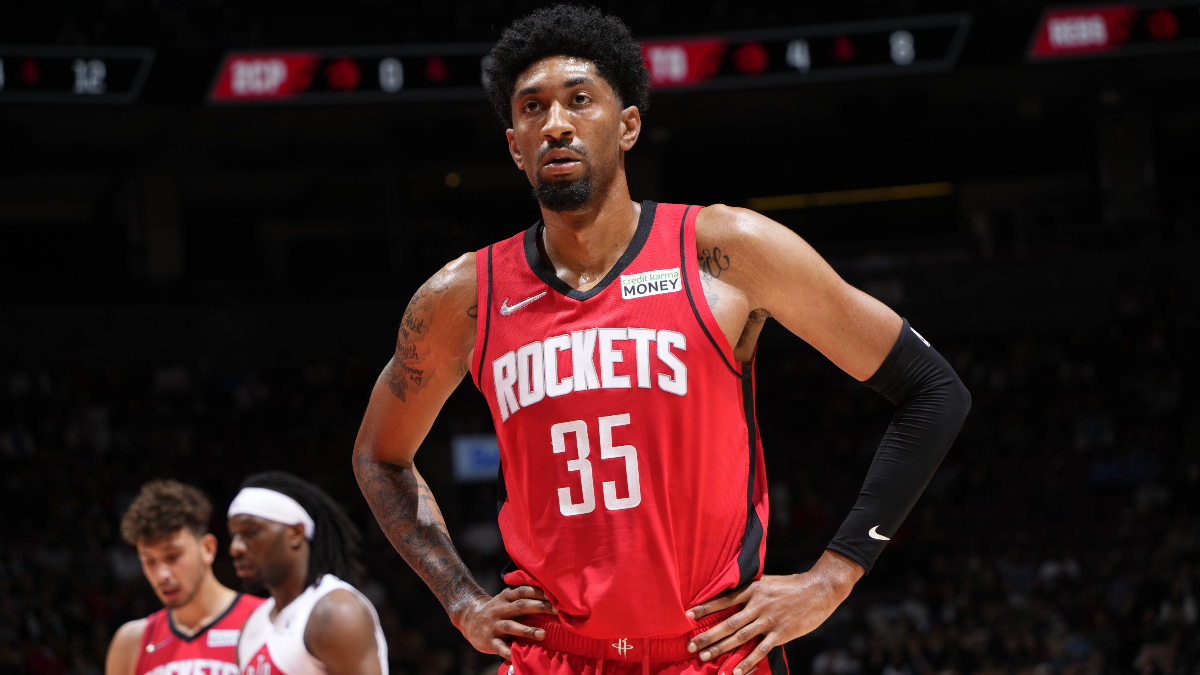 This team doesn't project as a tank squad. They might be bad, but their direction doesn't indicate they'll be looking to really throttle down. Obviously, that can change, but the same can be said for every team if everything goes wrong and they have their pick, which Houston does.
The number is significant here; there are 27.5's on the market. But at 24.5, the bar is subterranean. On average, in full seasons over the past 10 years, four teams per season have finished with 24 wins or fewer.
If we assume OKC, Orlando, and Detroit will finish with fewer than 25, there's likely to be one random team that goes way under. There's a decent chance they get something back for Wall in trade, and anything that helps now could be the difference.
Houston's defense was poor last year, to no surprise; it'll be poor this year as well. But given their talent, the fact that they were 17th in pick and roll defense and 16th defending spot-ups is promising.
They might be able to do an OK job defending the basic actions. Just a 20th or better defensive ranking gets this over pretty quickly given the offensive talent on board.
The division's reasonably soft. The Spurs are rebuilding (I think?), the Grizzlies and Pelicans have flaws, and the Mavericks are volatile. Houston was 9-27 at home last season, the worst in the league. Much of that was in the apparent tank-off at the end of the season.
Green could be the best player in this class pretty easily. He looks ready for NBA play right away and has decent talent around him. Alperen Sengun looked like a monster in Summer League; he might be a sleeper.
The Case for the Under
Are we sure they won't tank? What are the long-term pieces on this roster? Kevin Porter Jr. came with a lot of baggage. He's just 21 with two years in the league, but he's far from a building block.
Christian Wood is on a big contract and is 26. Is that part of the long-term plan? Wall's obviously getting moved one way or another, and there's zero plan for him to play this season. Eric Gordon is also trade bait.
Eleven players on the roster have two or fewer years of NBA experience. This team is super young, and super young teams don't win. They project as a truly horrible defensive squad with almost no plus defenders on roster.
Most notably, young teams will struggle with late-game clutch situations because that takes poise and experience, which Houston is painfully low on. Who settles them down if they get rattled?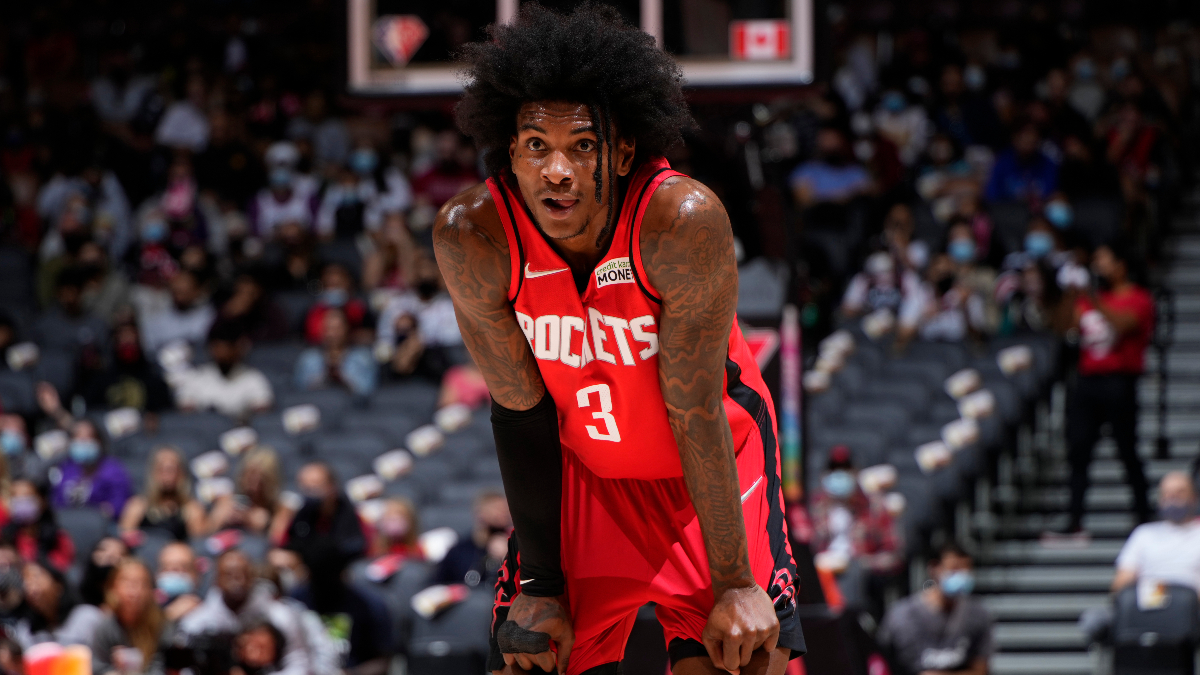 There's this idea that the Rockets will be super exciting because of all the young talent. As someone who's done this more than once, let me tell you: bad teams are rarely as fun as people think they will be.
It's fun in the beginning to see what they can do, but when it's January, and you're slogging through another six-game losing streak, it gets a lot more depressing. And losing drags enthusiasm, especially for a young team that won't have the experience to buckle down and stay focused.
To hit the over, they have to win about 30% of their games. That seems like a lot for a team in this spot, to be honest. Especially since if they get to late March and where we think they'll be, there's a good chance they start shutting guys down to improve their draft position.
They have the third-toughest rest-adjusted schedule in the league per PositiveResidual.com.
Rockets Win Total Bet
I like the under at 27.5. That feels like too much for this team, given how young they are and their incentive to tank, especially given their future picks are owed to Oklahoma City for the Westbrook deal.
But at 24.5, the over has to have value. I don't think this projects as a bottom-four team, and usually, teams outside the bottom four have finished with more than 24 wins. Shop for the best number. I don't want to try and middle (that's too narrow), but I'll likely have a small bet on the over at 24.5.
How would you rate this article?
This site contains commercial content. We may be compensated for the links provided on this page. The content on this page is for informational purposes only. Action Network makes no representation or warranty as to the accuracy of the information given or the outcome of any game or event.