Pacers 2018-19 Season Win Total: Is Indiana a Legit Contender in the East?
Credit:
Credit: Ken Blaze-USA TODAY Sports. Pictured: Indiana Pacers guard Victor Oladipo (4) looks at the scoreboard late in the fourth quarter in game seven of the first round of the 2018 NBA Playoffs at Quicken Loans Arena.
Check out this post for updated season win total odds and this post for my other 29 season win total picks.
Indiana Pacers
The pick: Over 48
Confidence: 3 out of 10
The case for the over: Indiana was the most surprising team from last season. It managed a difficult schedule with an impressive net point differential. The Pacers' SRS (simple rating system evaluating performance vs. schedule) by Basketball-Reference was significantly better than the Cavs', which isn't saying much but still. 
The Pacers added Tyreke Evans, Kyle O'Quinn and Doug McDermott, so a versatile complementary playmaker (if he commits to passing) and finisher who can surprisingly shoot and defend, O'Quinn's defense and screens, and McDermott's elite shooting. Indiana added serious impact players without losing anyone of major consequence, and oh, yeah, Victor Oladipo and Domantas Sabonis will only be better.
The Pacers won 48 games last season. What evidence is there that this team is worse than it was last season? The Pacers are balanced, the division is softer without LeBron and the East as a whole is soft.
If you want to look for an under-the-radar team with real possibility of making a surprising jump, the Pacers are an excellent candidate.
The case for the under: They won 48 games last season, sure. However, their Pythagorean expected win total was 45.
But what others evidence is there that the Pacers' 48 wins last season weren't 100% legit?
Well, they went 11-2 in games decided by three points or fewer, and 26-18 in games within five points in the final five minutes.
In other words, they dominated games that typically go either way, and while that doesn't necessarily forecast a reversal, a more average performance in this regard would put them in the danger zone of the under.
Oladipo is also carrying a huge load of the offense. He missed some time last year, and we'll have to see how he adjusts in his second season with that kind of high-usage role.
If the team chemistry isn't just right again, or if the new additions throw that out of balance, it could upset things. If this number were a smidge lower — at, say, 46 — I'd be all over the over.
But at 48, that's enough to make you sweat.
The verdict: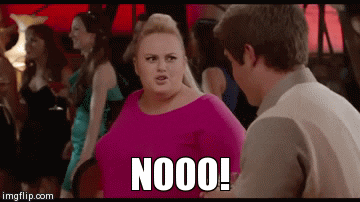 No, come on, that's a 49-win performance for a team that came out of nowhere. Regression is likely! Teams have a setback after those strong years all the time!
Are you really going to believe in a team with Victor Oladipo as its best player? Can the Pacers really make a four-win jump over their expected total last year? Come on. No way.
… But maybe! I like this one way more than I should, given all the reasons not to.
How would you rate this article?