Wob: Do the Knicks Dare Dance with Jimmy Butler?
Credit:
Credit: Brace Hemmelgarn-USA TODAY Sports. Pictured: Minnesota Timberwolves guard Jimmy Butler (23) during a game between the Minnesota Timberwolves and Los Angeles Lakers at Target Center.
Jimmy Butler let it be known that he wants to be traded away from the Minnesota Timberwolves, listing the New York Knicks as one of his three preferred destinations.
Rob Perez (aka @World_Wide_Wob), a long-tortured Knicks fan, has many thoughts on what the team should do.
"Time is a flat circle. Everything we have done or will do, we will do over and over and over again, forever."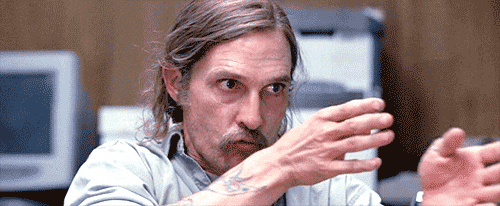 I'll never forget when Rust Cohle testified sitting at that rickety interrogation table in "True Detective."
It was a great moment in television history, yes, but it's crazy how many times the quote — speaking to how humans pursue what can never be given and form this as their reality —  applies to something directly influential in my life.
Let me explain.
On Wednesday afternoon, we finally learned how the Jimmy Butler/Tom Thibodeau sit-down meeting in Los Angeles went.
Jimmy Butler has requested a trade from the Minnesota Timberwolves, league sources tell me and @JonKrawczynski. Butler has given Minnesota a list of one-to-three teams with whom he's open to signing extension, in anticipation of trade.

— Shams Charania (@ShamsCharania) September 19, 2018
OK, this is big news, but we all knew this was a distinct possibility — SO WHO ARE THE TEAMS?
Minnesota's Jimmy Butler has three preferred destinations for a trade, league sources tell ESPN: The Brooklyn Nets, Los Angeles Clippers and New York Knicks. Those three teams have max cap space to sign Butler as a free agent in July.

— Adrian Wojnarowski (@wojespn) September 19, 2018
A star player on a playoff roster not only asking to be traded, but naming the teams atop his list … where have we seen this before?
To a much lesser degree in both drama and talent, it is Kawhi Leonard all over again.
What makes this time different, however, is that Butler is telling everyone he's interested in playing for a New York-based franchise.
Like … WHAT!?!?!?!?
It has been a LONG TIME since ANY All-Star has said, "I want to date the Knicks."
The last one to do it: Carmelo Anthony. And any Knicks fan will tell you: Even before the trade was completed, that whole situation was like getting into bed with Regina George — you know the risks before you pull over the covers. Everything that happens from this point forward is on you.
If we go back in time to 2011, the whole reason why Melo ended up on the Knicks before he hit free agency was because he made his intentions very clear and very public — as told by former Nets GM Billy King and transcribed by Peter Vecsey:
"He understood, if the Knicks refused to give the Nuggets everything and everyone they wanted, he'd play one season in Newark before we moved to Brooklyn."
We know how this turned out. It caused the Knicks' front office to panic and trade their entire portfolio of assets to guarantee signing this man (and zombie Chauncey Billups).
New York won one playoff series in six years because Carmelo Anthony didn't end up being LeBron James.
Now, we don't know if Butler is at this point yet — that he is naming the one team he will sign with if he isn't dealt. And honestly, we'll probably never know, because it devalues his leverage, and Thibodeau is already saying he's in no rush to trade him.
Time is a flat circle.
Here are the New York Knicks — just ONE DAY after team President Steve Mills pledged the franchise will NOT repeat its notorious pattern of blowing cap space and pawning off valuable long-term assets for end-of-their-prime All-Stars like they're basketball's version of Gordon Gekko — back at this pivotal point in the cycle, being tempted with the one piece of forbidden fruit they cannot resist.
I mean, this is just so perfectly Knicks. When they finally take a stand and declare a business tactic change, make it through the four grueling years of irrelevancy it takes to reset the salary cap after giving out too many bad deals, Joakim Noah's $72 million deal happens …
Stephon Marbury's $76 million deal happens …
Allan Houston's $100 million deal happens …
Amar'e Stoudemire's completely uninsured $100 million deal happens …
Now, could a Butler trade be completed without touching Kevin Knox, Frank Ntilikina, Kristaps Porzingis and a likely top-five pick coming in 2019? Technically, yeah.
Tim Hardaway Jr. and Courtney Lee line up almost perfectly with Butler's current salary, and for as much as Thibodeau would love nothing more than to acquire former Lieutenant Joakim Noah and plug him into the final slot of his "Timberbulls" infinity stone gauntlet — snapping his fingers and wiping out half the players in the league who can't play 48 minutes per night — we have to come to terms that this is just not going to happen.
The Timberwolves are going to get great offers from Butler's two other desired locations.
The Nets:
DeMarre Carroll
Jarrett Allen
D'Angelo Russell
Their own 2019 first-round pick
Denver's 2019 (protected) first-round pick
The Clippers:
Tobias Harris or Danilo Gallinari
Shai Gilgeous-Alexander
Patrick Beverley
And every fringe contending team out there — looking at you: Bucks, Sixers, Wizards — that may be interested in replicating the Raptors' "He may prefer other franchises now, but let's trade for him like the Thunder did for Paul George and prove this is a place worth re-signing" strategy.
But here's the thing regarding Jimmy Butler that the Knicks have to slap themselves in the face with until they turn blue: He's not Kawhi.
Even when healthy, Butler is not a top-10 player in the league. His presence makes you a damn good team, but he doesn't make you a championship contender overnight.
Even Vegas isn't flinching at Butler potentially switching uniforms, with his three desired teams all still listed at 300-1 or worse to win the title:
With all of this said, I still want him on my team.
If you're the Knicks, Nets and Clippers, you are lining up around the block to sign Butler this July in unrestricted free agency.
The key words: free agency. 
If you don't have a squad that can compete with the Warriors right now, even before you trade for Butler, you MUST show restraint in regard to acquiring him before the season starts.
He's simply not good or healthy enough to liquidate a decade's worth of rebuilding.
I'm genuinely curious to hear the counterargument.
What's the point in trading for him if it's not a deal where you completely fleece the Timberwolves? The Bulls proved it could be done in 2017, receiving Kris Dunn, Lauri Markkanen and Zach LaVine, and all they had to do was let Butler go a year early.
This is the exact deal Thibodeau is going to be looking for as the 2018-19 campaign approaches. He knows he caught a huge L with the Bulls trade, and the rumors of Timberwolves ownership being displeased with his performance are brewing.
Meanwhile, the Clippers and Nets are living in the shadows of their city's more popular franchises, and Butler's acquisition would certainly be a start toward leveling the playing field, if that's something that interests them.
And then there's New York.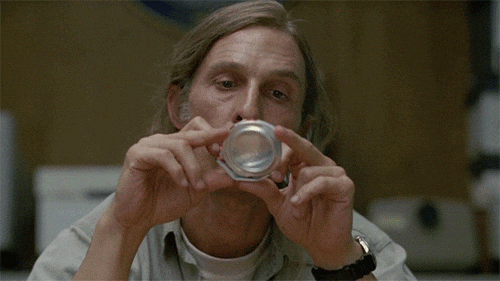 Nobody knows what they're going to do next, but with Jimmy Butler sending them a 2 a.m. "wyd" text, it is as vital now — more than ever — that they resist the urge to call the Uber until his divorce filing clears in July …
… because time will always be a flat circle for the Knicks, and that is something Kyrie will never, ever believe in.
How would you rate this article?