Best Christmas Gift Ever: 17-Year-Old LeBron James Card Hits Market
Credit:
Jesse D. Garrabrant/NBAE via Getty Images. Pictured: LeBron James
In 2004, a 14-year-old kid from New Jersey named Chris got the only present he wanted for Christmas: A box of Upper Deck SP Game Used Basketball Cards.
On Christmas morning, Chris vividly recalls pulling a 1-of-1 LeBron James logoman card and soon after, going to a card show at the Freehold Raceway Mall and being offered $1,700 cash on the spot.
"I think it was just dumb luck that, as a 14-year-old, I turned that down," said Chris, who preferred to keep his last name private based on what's about to happen.
Chris said he put the card in a case and put it in his parents safe. As he got older, like most, he got out of cards and pretty much forgot about it.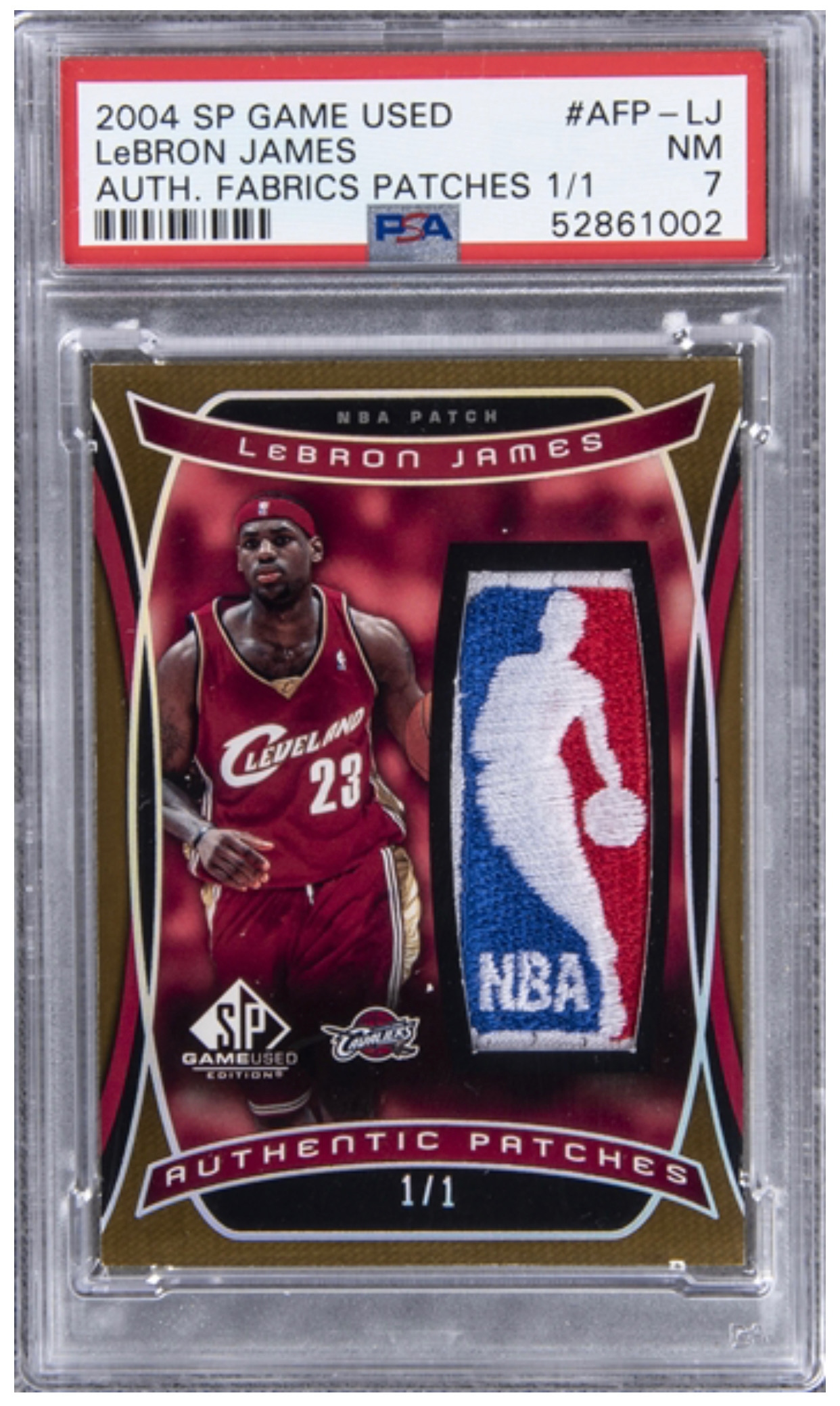 "I was going to take it out when LeBron retired," Chris said.
That was until last month when his brother-in-law heard he had the card.
"I missed this whole Covid card boom, didn't know what was going on," Chris said. "I took out the card and (his brother-in-law) Tony says, 'Do you know what you have here?' I thought it was $15,000 to $20,000."
A bit of background. The logoman card, which features a cut-out NBA logo from that player's jersey is one of the most coveted cards in the modern market.
Dual LeBron logoman cards, one with Michael Jordan and one with Kobe Bryant, have sold for about $1 million each. Goldin Auctions sold a sole LeBron logoman in 2016 for $312,000.
"In this market, that's now a $4 million card easily," said Goldin Auctions president Ken Goldin, who said Chris' card is at least worth $250,000.
Chris has consigned the card to Goldin for its current auction and it hit the market on Sunday night and bidding has pushed it up to $67,650, including buyer's premium.
"It's kind of been a mad scramble since this all happened," Chris said. "I just got engaged, so I'm going to use the money to start a family and towards buying a house and have my eyes on a new pair of golf clubs."
Chris says he often thinks about all the actions that led to this moment.
His pulling the card.
His denying of the $1,700.
His keeping it in a safe place and letting just enough people, including his brother-in-law who kept track of the market, know.
And he thinks of his parents, whose $150 Christmas gift to him 17 years ago, is about to get a 1600% return.
How would you rate this article?