Clippers 2018-19 Season Win Total: Can LA Compete Without Star Power?
Credit:
Credit: Robert Hanashiro-USA TODAY Sports. Pictured: LA Clippers head coach Doc Rivers with LA Clippers guard Lou Williams (23) during the first half against the Denver Nuggets at Staples Center.
Check out this post for updated season win total odds and this post for my other 29 season win total picks.
Los Angeles Clippers
The Pick: Over 36.5
Confidence: 4 out of 10
The case for the over: Well, for starters, the Clippers are among Jimmy Butler's preferred destinations. The addition of a multi-time All-Star to that core likely lifts them to at least .500. The Clippers were at a 41-win expected pace last season vs. their actual output of 42, so pretty close.
To justify a drop to 36.5, you need to believe that the Blake Griffin trade netted them a negative net outcome and that DeAndre Jordan, who signed with the Mavericks, is worth 5.5 wins. That seems like a lot.
The Clippers have roles filled, even if they're low on stars. They have a table-setting point guard in Milos Teodosic, scorers in Lou Williams and Tobias Harris, defenders/shooters in Wes Johnson and Avery Bradley, and capable bigs such as Marcin Gortat and Montrezl Harrell.
The Clippers hung around last season for a long time, and it seems unlikely, even barring a Butler trade, that they'll pull the plug if things get tough. They'll scrap.
The case for the under: Well, for starters, the Clippers have hit their under the past five seasons. That's just remarkable consistency in always coming up short of expectations.
The potential for a Butler trade throws a wrench in this, but the team is just widely unimpressive.
The Clippers were 16-33 vs. teams over .500 last season, more in line with the Lakers and Mavericks than the Nuggets and Wolves in the playoff race.
They fattened up on the bad teams. There will be fewer of those this year, and a LeBron in their conference to deal with.
Their offensive centerpiece is Williams, who turns 32 as the season begins and is coming off an outlier career season.
It earned him an extension, which, good for Williams, who has always been a quality scorer, but it's also a scary proposition to need that production under those circumstances.
Tobias Harris is a free agent next summer and just turned down an $80 million offer. Moving him at the deadline is not beyond reason.
The West is tough, the division is top heavy, and the Clippers are low on stars.
The verdict: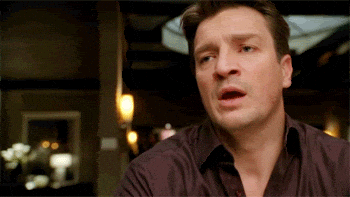 It's a puzzle and the Butler trade makes it too tough to forecast. Like the Magic 8-ball says, "check back later."
How would you rate this article?