Lakers 2019-20 Season Win Total: Is LA Unstoppable With Anthony Davis?
Credit:
Kyle Terada-USA TODAY Sports. Pictured: Los Angeles Lakers forward Anthony Davis (3) is congratulated by forward LeBron James (23).
Prior to the 2019-20 NBA season, Matt Moore (@HPBasketball) analyzes each team's win total odds.
Below, Matt provides a case for the over and under + gives his confidence rating for the Los Angeles Lakers' win total this year.
Check out this post for updated season win total odds and this post for my other 29 season win total picks.
All odds as of Thursday. Check out PointsBet, where Action Network users get an exclusive 200% deposit match (deposit $50, bet with $150).
Los Angeles Lakers Win Total
The Case for the Over (50, Circa)
I have long been known as a Lakers skeptic. I liked D'Angelo Russell and Julius Randle as prospects but never believed in Brandon Ingram and never ever believed in Lonzo Ball.
I respected LeBron enough to call their win total a stay-away last year, but my ultimate position was on the under (with a hedge on the division title … whoops).
I'm extremely high on the Lakers this year.
The simple, 10,000-foot view, the one that will be used if they do go over is: "They had LeBron James and Anthony Davis. What did you expect?" But to be real with you, that's one of my bigger causes for concern. (I'll get to that down in the case for the under.)
The Lakers' roster decisions have been resoundingly mocked this offseason, but let's look at what they really did.
They brought back Rajon Rondo and JaVale McGee, two veterans who know their roles explicitly. Rondo runs the offense, JaVale catches lobs, the end.
Those aren't great options; Rondo's plus-minus with LeBron was abysmal. But it was good in the first two months of the season, which suggests there's something there, and Rondo's best recent season was in New Orleans with Davis.
They added shooting with Jared Dudley, Quinn Cook, Danny Green and Troy Daniels. More importantly, those are all smart players. They have playoff experience, will not try and play beyond themselves and understand spacing explicitly.
They took risks with guys like Avery Bradley, who is impressing in camp because that's what guys who are ball-hounds do, and Dwight Howard. But they are not dependent on those guys working out.
The Lakers as a whole are just a smarter, more mature team. They're ready to win. As much as Lakers fans gnashed their teeth at the veterans and blamed them for all the trouble last year, the reality is that when the Lakers were winning pre-Christmas, it was the veterans with good Net Ratings and the kiddos with bad ones.
You put superstar players like Davis and James with players who know their roles and how to do them, and you're going to win some games.
The vibe out of preseason has been great. The formula is coming together, Davis seems locked in, LeBron seems bent on revenge on everyone who wrote him off and the supporting players know their roles.
Then consider that they have the 29th-ranked strength of schedule until December 1. Their December is brutal, with the toughest SOS, but the easy start gives them the chance to figure things out and work them out before things get tough. They finish with the 26th-ranked SOS in April, allowing them to burst to the finish.
And then there's this number. The low is 50. A team with competent veteran talent and two top-five players in the NBA is going to win fewer than 50?
The Case for the Under (51.5, PointsBet)
LeBron is going to be 35 years old this season. He had the first major injury of his career last season, and it in part tanked the season. Anthony Davis' nickname around our office is "Questionable To Return."
They can probably survive one or the other being out vs. teams .500 or worse, but those are hard to come by in the Western Conference night to night. Any nights when both are out obviously dramatically lower their chances.
The most natural mechanism for LeBron and Davis to work together is in the pick-and-pop. If Davis rolls, teams will absolutely crash down to protect the rim. Sure, that opens up Green and the shooters on the perimeter, but you'll live with a shot from those guys instead of the Big Duo.
If he pops, however, he can hit the jumper from range or drive to the basket. While the defense is trying to deal with that, James can get free or slash, as can the others.
Except that James has never really been adept at that one particular pass, despite being one of the five-best passers in NBA history.
In 2014, Chris Bosh had 98 pick-and-pop attempts, per Synergy Sports. James was the passer on just 24 of those.
In 2016, Kevin Love had 98 pick-and-pop attempts as well, and James was the passer on just 23. Love's pick-and-pop rate dropped in 2018, their last year together, but James passed on over half of those attempts (26). And in 2019, James set up Kyle Kuzma with just 12 of his 44 pick-and-pop attempts.
So the fit with James and Davis isn't as obvious as it seems on the surface.
Davis has grown to be one of the league's best defenders individually. But he's had only one season (2017) in which the Pelicans were a top-10 defense. James has been sliding defensively the past four seasons.
Rondo is a shell of his former self on that end. McGee is impulsive defensively. Bradley is small for his size and has consistently been on the wrong end of on-vs.-off-court defensive splits despite his reputation. Dudley is 34, though still a pain in the ass defensively and exceptionally smart on that end.
Kuzma made strides last season defensively but is a long way from being considered good. He's also battling a stress reaction. So there are warning signs.
Finally, do not overlook the China factor.
Since 2007, here's the under win total record for teams that go to China for the preseason: 15-8-1 (65.2%). Since 2013, they are 10-3-1 (76.9%).
The Lakers head to China for the preseason this season. The reason this matters is the amount of not only travel time but media engagements teams have to make. It's exhausting and constant, a whirlwind.
The Warriors went to China for the preseason in 2017, and that season they admitted to barely hanging on from the jump because of it. They won the title because they were the Warriors, but they also hit their under.
NOTE: This was written before the ongoing political controversy with China after Daryl Morey's tweet. Most of the media engagements and public appearances have been cancelled. So who knows how that's going to impact things.
The Verdict
The pick: Over 50
Confidence: 8 out of 10
The Lakers became trendy to jump up and down on, and don't get me wrong, I made more than my fair share of "LeBron's in pre-retirement, enjoying his new career in entertainment production" jokes last year.
But he's clearly heard the jokes and went out and got Davis and a competent group of role players. They'll be balanced on both ends, optimized around their stars, and should cruise to 52-plus.
At 52.5 I start to get more nervous, but not enough to get me off the over, even with the China factor, to which I absolutely subscribe.
Ride the over to glory.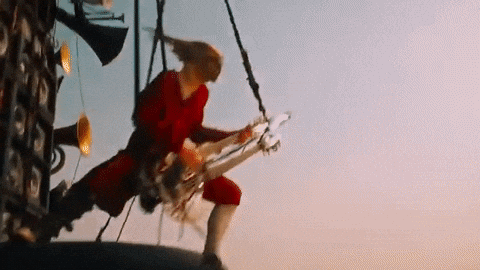 How would you rate this article?