Moore: The Conley, Gasol Trades the Grizzlies Need to Make to Thread the Rebuild Needle
Credit:
USA Today Sports. Pictured: Mike Conley and Marc Gasol
According to a report from ESPN's Adrian Wojnarowski, the Memphis Grizzlies are fielding trade offers for franchise cornerstones Mike Conley and Marc Gasol.
Matt Moore examines the right way for Memphis to go about its rebuild.
I thought Memphis would be good coming into the season. The formula was pretty simple: Mike Conley + Marc Gasol = playoffs.
Jaren Jackson showing promise in summer league, the addition of Garrett Temple, the potential of Kyle Anderson to provide another playmaker … These were all reasons to believe Memphis could hang.
Maybe they wouldn't be a playoff team, but they'd at least compete. The beginning of the season proved that to be true; the Grizzlies were one of the best teams in the West for the first month of the season.
Their record by 10-game breaks:
Games 1-10: 6-4… great!
Games 11-20: 6-4… great!
Games 21-30: 4-6… well, OK, little slip but no big deal!
Games 31-40: 2-8… wait, what happened?
(They are 1-5 in Games 41-46.)
So now Memphis is 14th in the West and eight games under .500. The Grizzlies have to get past six teams, most of whom are better than them, in order to reach the playoffs.
Marc Gasol has fallen off a cliff. Mike Conley's one, brief possible moment of finally being an All-Star is dead. Dillon Brooks is out for the year. Chandler Parsons is still on the team.
It's over.
Which can only mean one thing: It's time for a rebuild. For years, I've supported the resistance to a true tear-down.
You weren't going to bring in a better player than Marc Gasol if you traded him. Same with Conley. You could still win games. But that's over now, and the Grizzlies have to start transitioning immediately to the Jaren Jackson era.
The problem is, this isn't Chicago or LA. It's not even Portland. The market stipulations are entirely different and the minute the Grizzlies become a true bottom-feeder (instead of the "bad because they play in the West" team they are now), the conversation will immediately shift toward moving the franchise to Seattle.
This is what is truly duplicitous about the conversation from coastal media about blowing the team up and trading its players. It will be immediately followed by low attendance and those same media outlets talking about moving the team to Seattle or Las Vegas or California.
There are protections in place to keep the team in Memphis, as Geoff Calkins outlined in the Commercial Appeal when the ownership dispute was still in flux before last season:
Q: OK, but let's say someone wanted to move the team. What would stop them?

A: First of all, the lease. It binds the Grizzlies to Memphis through the end of the 2020-2021 season. After that, alarmists like to focus on the section of the lease that provides the team could move by paying a gradually-descending lease termination fee, intended to pay off the remaining building bonds if the franchise does leave. In 2021, that fee would be $57.7 million, which is peanuts in the new NBA. In 2027, the last year of the lease, the fee is just $8.4 million. So taken by itself, that could be worrisome. But the lease also provides that all this only applies after the 2020-2021 season IF certain ticket or suite thresholds aren't met, and IF the city and county don't cure the shortfall by buying up an appropriate number of tickets or suites. And even then, the owner couldn't move the team himself, but could only sell the team to an "unaffiliated third party." Oh, and after all that, the the city and county would still have the right of first refusal to buy the team.

Q: Goodness. Any other protections we should know about?

A: Actually, yes! In order to persuade local owners to kick in money to buy the team from Heisley, Pera — and this is according to an NBA document from October, 18, 2012 — "has granted a call right to the other owners at a price equal to his invested capital in the event he files with the NBA to relocate the team within 15 years of the closing date of the transaction." In other words, if Pera tries to move the team any time before 2027, the local owners could — and certainly would — buy it from him for the money Pera put into the team.
But here's the thing about this from where we stand now, 15 months later: Those 2020-21 ticket and suite thresholds are now just two years away.
The Grizzlies would lose this entire season to the tank off (and still might not have a pick thanks to the fact that they owe Boston a 2019 top-8-protected pick). They would then have two years to get back to being good enough to meet those thresholds.
Rebuilds just don't operate on those timelines.
Memphis has proven itself a great pro basketball market; the crowds in the Grit-Grind era were legendary. But folks don't spend their hard-earned money on 20-win seasons, unless it's the Knicks because those fans hate themselves.
A small-market town with a horrible squad just won't get the fans' attention.
So 1) the Grizzlies are out of steam and they likely have to trade their veterans and rebuild around 3J, and 2) they have to manage to pull it off in two years.
Oh, and they have almost no chance at Zion Williamson because they've already won nine more games than the bottom three teams in the East. (Related, the East sucks.)
So what do they do?
THE TRADES
The current debate is "Gosh, how can Memphis even deal these guys with these big contracts?" The reality is that if you want stellar return for your best players, you can't just deal the player.
Since the 2011 CBA and the subsequent cap spikes, cost-controlled first-round picks became so valuable the market bottomed out.
So in this situation, you have to offer two things in these deals: an upgrade in player, and the offer to take on dead money or albatross contracts for worse players.
This goes against some conventional thinking. The idea is that you should always be looking to develop cap space for a rebuild. This is definitely true if you are Chicago, New York, Los Angeles, even Houston, Miami, Philadelphia.
However, great players aren't going to suddenly be like "yeah, no, I want to go to Memphis and play with a 20-year-old on a rebuilding team." Cap space won't do the Grizzlies any good.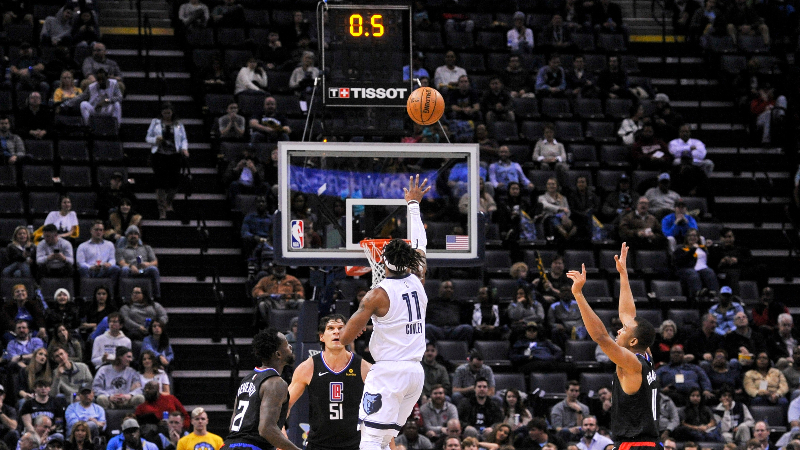 Want proof?
2009-10 Pistons: Signed Ben Gordon and Charlie Villanueva to big-money deals the summer before the best free agent class in history.
2016-17 Magic: Signed Bismack Biyombo to a $72 million deal, signed Evan Fournier and DJ Augustin to multi-year deals
This is what happens when you're a bad, small-market team. You pay a tax just to get guys in the door. So instead of taking that approach, Memphis should do the opposite.
Offer Gasol, who is aging but still a really good player, in exchange for a team's worst contract and future assets.
The Hornets would be a good candidate here, if they plan to re-sign Kemba Walker. Give them a major upgrade at center while taking on a big contract they can't trade.
Same deal with Conley: A deal to the Pistons in exchange for a contract like Reggie Jackson's makes sense.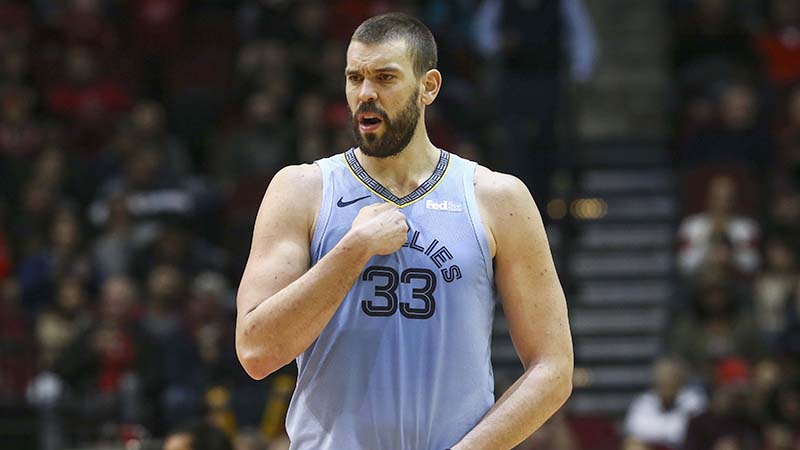 This is dependent on those teams offering up good young players (which the Pistons are really low on) and picks. But those picks also need to be several years down the line. Target time ranges where they might wind up worse, in 2-3 years.
You're looking for a C-grade version of the Brooklyn Nets deal with Boston. (You know, with one pick instead of four.)
Even then, you're likely walking out with a low-floor, low-ceiling prospect and a pick that you don't know the value of. It could be good, it could be terrible.
The reason you need to target that kind of asset? The upside is way higher.
Let me put it this way: I'd rather trade Gasol and/or Conley for the chance at a high pick in 2-4 years than the Lakers' combination of guys no one would be excited about if they played in Charlotte.
This isn't to say Lonzo Ball or Brandon Ingram are bad players, but beyond the fact that the Lakers likely want to preserve cap space to chase better players than Conley or Gasol (hello, Anthony Davis), trying to build a contender around either of those players and Jackson reeks of the way the Wolves' rebuild has gone awry.
Gasol's value isn't great. He's been injured and has looked awful the last month or so. You have to give him up for a discount and you'll never get a return back relative to what he's meant to the franchise.
The Grizzlies should have higher hopes for Conley, but they have to transition to trying to set themselves up for big swings later. Don't try and add a marquee free agent: Just build around Jackson as effectively as you can.
Memphis' Grit-Grind era was legendary and brought life to the market. Memphis is a real pro basketball town now, and deserves to keep its team. But it's also time to give up the ghost.
The only way forward is to try and hit a very narrow window to build around Jackson, using young talent to generate excitement and a good team.
The Grizzlies have to manage these trades, which is difficult. They have to use future picks correctly, which is difficult. And they have to do so on a short timeline, which is nearly impossible.
The Kings have been rebuilding for 15 years. The Magic have been rebuilding for seven.
The odds are not with Memphis, but unlike the big markets, you don't get random gifts of benevolence from the basketball gods.
You have to make your own luck.