Grizzlies 2018-19 Season Win Total: Can Memphis Get Back Being a Playoff Contender?
Credit:
Credit: Nelson Chenault-USA TODAY Sports. Pictured: Marc Gasol (33), Mike Conley (11).
Check out this post for updated season win total odds and this post for my other 29 season win total picks.
Memphis Grizzlies
The Pick: Over 32.5 
Confidence: 5 out of 10
The case for the over: Talking to Grizzlies folks over the summer, there's some confidence from a pretty rational group.
Mike Conley is expected to be available by the start of the season. Marc Gasol was supportive of the hire of J.B. Bickerstaff, which helps his situation.
The team added Kyle Anderson and Temple, two high-IQ complementary players, and cut down on the number of athletic players with lower court awareness.
Dillon Brooks was quietly really good in his rookie season, and Wayne Selden should be healthy this time around.
With Conley, this team knocked off Golden State and Houston, and looked like it was making another playoff run. Conley's injury is worth concern, but that number is also just pitifully low.
The Grizzlies tanked about as hard as any team in the league, including Phoenix, to try to get a transcendent talent. Jaren Jackson Jr. looked phenomenal on both ends in Summer League, and if he adds shooting and rim protection, it bolsters Memphis' needs in both areas.
They'll try to win this season, and while there are playoff hopefuls in the division, there are also vulnerable teams.
The case for the under: Well, they won 22 games last season, so this would be an 11-win improvement, which seems like a lot.
Conley's injury is not new or a one-year thing. It's bothered him for years, the result of his wearing bad footwear for several seasons during the Grizzlies' run. If it comes back to bother him, that's it.
They don't have the talent to withstand losing Conley. Not only that, but such an injury would start a tailspin that might spark a Marc Gasol trade demand. The whole thing unravels quickly in that scenario.
Their talent is largely unproven, their coach even more so. There are question marks here, even with such a low total.
The verdict: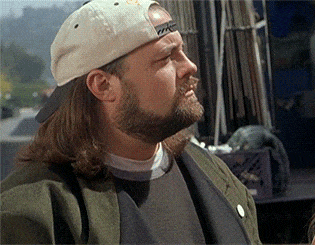 Sure, there there are concerns about Conley's health and the franchise's ownership and leadership and the coach and most of the roster. But the Grizzlies also have the capability of being a sneaky good team that plays with a chip on its shoulder.
It's enough to get me to want to take the side of Memphis getting back on track, in large part because of how quietly great its offseason was, adding shooters, defenders and athleticism.
How would you rate this article?