Tuesday NBA Predictions, Picks & Betting Odds (Dec. 3): Can Rockets Take Advantage of Shorthanded Spurs?
Credit:
Erik Williams-USA TODAY Sports. Pictured: Houston Rockets guard James Harden (13).
The latest NBA betting odds make the Raptors are 5.5-point favorites against the Miami Heat in Toronto on Tuesday night (7:30 p.m. ET), with the over/under set at 212.5
Bryan Mears breaks down how he's betting that game, as well as all the other betting and DFS news you might need to make your picks tonight.
This NBA season, I'm trying something new. I'm going to write a daily piece that highlights everything bettors and DFS players need to know for that night's slate. For more on what to expect, read the inaugural piece.
Yesterday I finished 2-2 for +0.8 units. While I don't want to get sucked into the past, I think it's worth reviewing things each day.
The best way to do that is to look at closing line value (CLV), which is just measuring whether the line you bet moved for or against you by closing.
I bet Pacers -9 and it closed at Pacers -9.5 (won)
I bet Warriors +6.5 and it closed at Warriors +6.5 (lost)
Thankfully my biggest bet of the day was on the Pacers, which won. I personally bet at different unit sizes depending on my projected edge, and I know there's always a lot of debate in the gambling community whether to flat bet, bet based on the Kelly criterion, etc.
I'm definitely not at full Kelly, but I do like to try to maximize the edges I can find, and I think it makes a lot of sense to do that in a sport like NBA. News can provide such a huge edge in this sport — you can sometimes grab lines that will then move 5-6 points — and thus you should absolutely leverage yourself on those more than you would on betting a close line right before a game.
Of course, it's tough to know your projected edge every time you're about to make a bet. Even with news, you have to predict how much the line is going to move (and how much it should). But I've gotten a lot of questions why I bet different amounts for different things, and that's a brief explanation of why.
One last note on yesterday: For as much as I've talked about sticking with the process, believing in CLV and all that — sometimes you just have to take an 'L.' I was absolutely wrong about that Warriors-Hawks game, and one edge I didn't think of was the "math problem" we've written a lot about on this site.
The Hawks definitely shot better than the Warriors last night — 46% vs. 39% — but that discrepancy was mostly felt at the 3-point line. The Hawks took 12 more three-pointers than the Warriors, making five more. Even if a team hits just 30% of those 12 three-pointers, that's still an extra 3-4 points of value simply by optimizing its shot profile. So while 6.5 points felt too high for teams that have been equally bad, that math problem makes things way more volatile and gives the Hawks a bigger edge than expected.
Anyway, enough about yesterday's games. Let's get to today's seven-game slate and find some angles.
Note: For updates, see the chat at the bottom of this post.
YTD Record:
Overall: 112-96-1
Spreads: 38-38-1
Totals: 36-31
Moneylines: 7-5
Props: 28-22
Jump To: Odds & Analysis | Projected Starting Lineups & Injury News | Player Props | DFS Values & Strategy | My Bets | Live Chat
---
Betting Odds and Analysis
7 p.m. ET: Detroit Pistons (-3) at Cleveland Cavaliers, 216.5
7 p.m. ET: Orlando Magic at Washington Wizards (-2), 227.5
7:30 p.m. ET: Miami Heat at Toronto Raptors (-4.5), 213
7:30 p.m. ET: Dallas Mavericks (-4) at New Orleans Pelicans, 233.5
8:30 p.m. ET: Houston Rockets (-6.5) at San Antonio Spurs, 234.5
9 p.m. ET: LA Lakers at Denver Nuggets (-2), 208
10 p.m. ET: Portland Trail Blazers at LA Clippers (-9), 231.5
Let's run through a couple angles I'm eyeing.
Heat at Raptors
Let's take a look at the Heat's game log this year …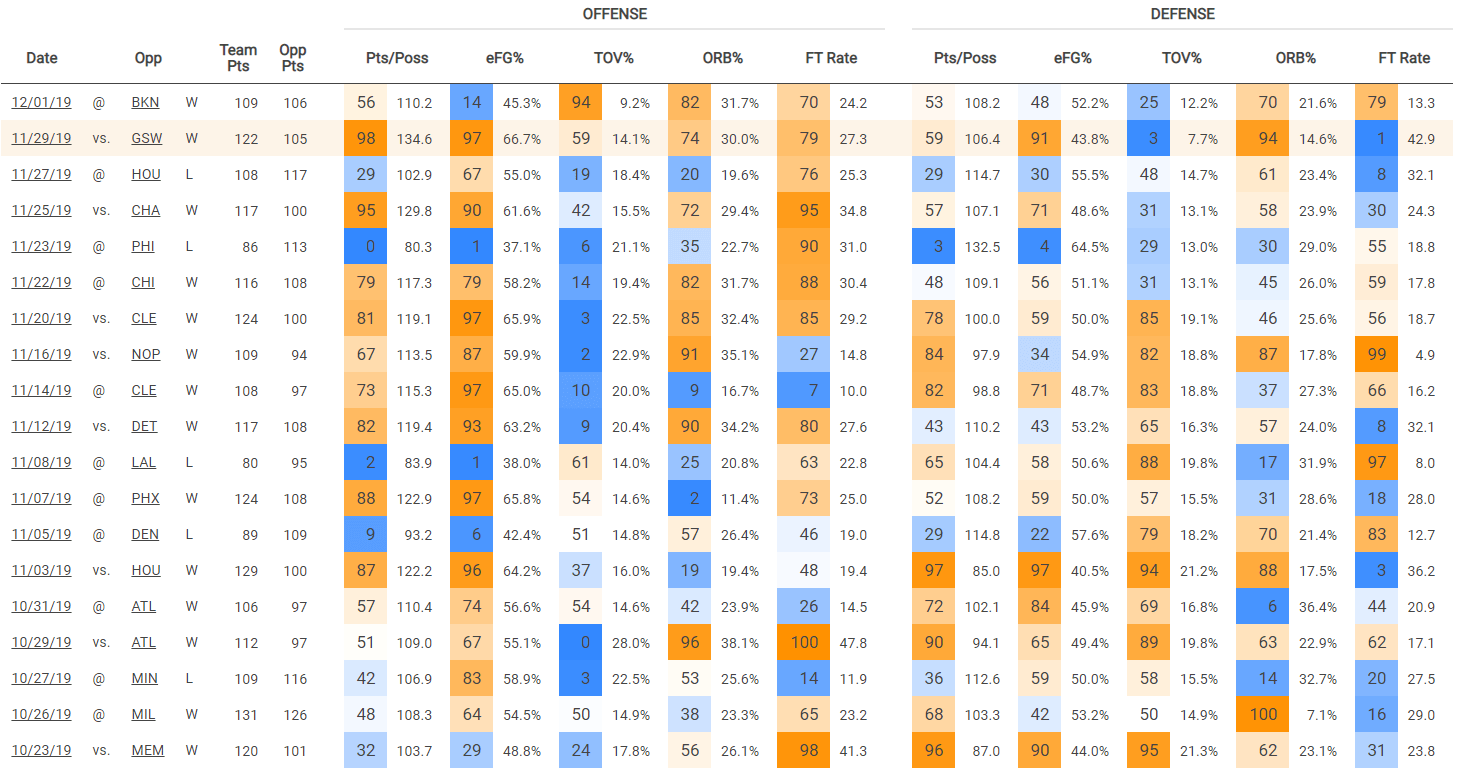 That win against Milwaukee to start the year was legitimately great, but other than that what has been a signature victory? The one over the Rockets came with Houston spending the weekend in Miami — a scheduled loss if there ever was one. Over the last few weeks, they've played just a handful of good teams — the Rockets again, Sixers, Lakers and Nuggets — and they've lost all of them.
On the year, they're outperforming their point differential at the fifth-best rate, and that's with an uninspiring schedule. Over the last two weeks, they're just 13th in the league with a +2.6 Net Rating.
I've also written about this a ton, but the Heat have been supremely lucky this season, on top of the schedule: They have an expected eFG% rank of 13th based on shot location, but they're actually second in the league. On defense, they have an expected eFG% allowed rank of 24th but they're 11th. They've seen that come back to earth a bit, but they've still been winning against bad teams, so the public hasn't really caught on.
Meanwhile, the Raptors have been blitzing everyone: They're second in point differential on the season and third over the last two weeks with a +13.8 mark. And unlike Miami, they've beaten good teams, with a blowout win over Utah on Sunday and a victory over the Sixers last week. They've dropped some games against big-name teams for sure, but they've mostly been on the road.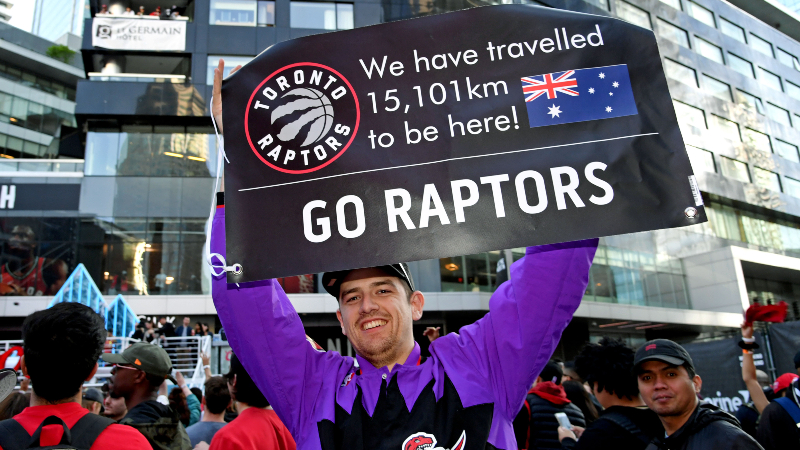 The Heat and Raptors actually lead the league in Net Rating at home with +16.9 and +14.6 marks, respectively. The Raptors get the benefit of playing in Toronto tonight, and the Heat are just 15th with a -2.1 Net Rating on the road.
The Heat will also be down a ball-handler in Goran Dragic, and the Raptors are getting healthier: Serge Ibaka returned on Sunday, and Kyle Lowry has been upgraded to doubtful tonight after an extended absence.
All in all, this line suggests the Raptors are only a point or so better than the Heat on a neutral floor, and I think if you regress the Heat back to earth with their shooting luck, that's not a correct line. I'll grab the -4.5 here.
[In New Jersey? Bet now at PointsBet]
Rockets at Spurs
I unfortunately wasn't able to grab Rockets -5.5 right after LaMarcus Aldridge was ruled out, and it's now up to a -6.5 consensus across the industry. I still think there are some potential ways to get action on this game, though, especially live.
The Spurs struggled last game without Aldridge, losing big (132-98) to the Pistons, scoring 101.3 points/100 and allowing 131.6/100. On the year, however, the Spurs have actually been much better without Aldridge — like 13.0/100, which is in the ninth percentile of players. It's weird.
The offense has been 5.6 points/100 worse with him playing; they've been 7.4/100 worse defensively. Part of that is that the starting unit has been so terrible, and the Spurs bench has played okay. All in all, Aldridge is probably worth a couple points to the spread, and if the books hedged with him potentially out, moving a point to -6.5 is about right.
The question, of course, is whether -4.5/-5.5 was the correct line in the first place. One challenge of this game for the Spurs is the math problem: Houston is first by a mile in 3-point rate this year, taking such attempts on 46.2% of its possessions. The Spurs are dead last at 27.1%.
You can see the problem. There aren't many outs for the Spurs: They have to shoot incredibly well or the Rockets have to be especially poor. Both teams are at 34% from the 3-point line this year, but the Rockets are taking 20 more 3s than the Spurs per game. That's a massive amount of expected value solely based on shot profile.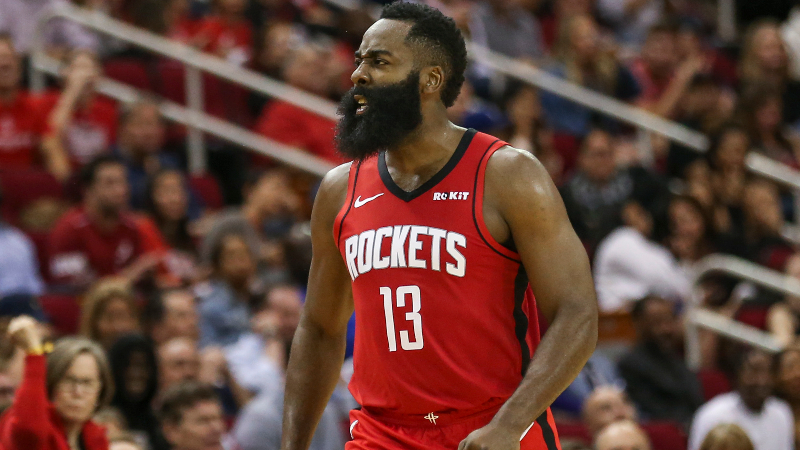 Now, the Spurs are taking more shots at the rim and from beyond the arc without Aldridge on the floor, which could even that out a bit. Aldridge is a mid-range monster, so simply removing him likely boosts the shot profile for the team. Further, without him they're getting out in transition 5.2% more. He's in the first percentile of all players in terms of his on/off transition differential.
If that's the case, we'll likely see it early on and it could lead to value on live-betting the over before it really inflates.
Let's briefly touch on the Rockets. They've turned things around in the last two games after dropping three straight to Western Conference playoff teams. They still have weird quarter splits, though …
1st quarter Net Rating: -2.2 (20th)
2nd quarter Net Rating: +13.5 (1st)
3rd quarter Net Rating: +13.0 (4th)
4th quarter Net Rating: -2.9 (20th)
I'm not really sure why that is, but if they start slow tonight and shots don't drop right away, it could lead to both value on the Rockets spread and over. I don't mind Rockets -6.5 as well if you'd rather bet them pre-game.
[In New Jersey? Bet now at PointsBet]
Magic at Wizards
It's the ultimate battle of pace: The Wizards rank first in the league this season with 107.8 possessions per game, while Orlando sits dead last at 99.9. In their first game together a couple weeks ago, they played at a pretty average pace but shot over the total still.
Most of that was just really hot shooting, however. The Magic had an expected eFG% of 52% but posted an actual mark of 58.05% — by far their best mark of the entire season. The Wizards had a very low expected eFG% mark of 49% but posted an actual eFG% of 57.22%. There was some shooting luck in that last game for sure.
Both teams struggled to not only get to the rim but finish there, finishing as the bottom-quartile of teams this season. They just hit everything from outside, and the Magic were especially hot from mid-range, going 8-of-10 on long-2s. That's obviously unsustainable, even with the Wizards' bad defense.
The Magic have been a bit up and down of late on defense — they've consistently poor on offense — although I think part of that can be attributed to injuries: Jonathan Isaac and Aaron Gordon have both rotated in and out of the lineup over the last couple of weeks.
With both of those players on the floor, the Magic have allowed just 105.0 points per 100 possessions. Today's starting lineup — those guys plus Markelle Fultz, Evan Fournier and Khem Birch — has been particularly stingy, allowing an Offensive Rating of only 89.5.
One other place the Wizards killed the Magic last game was in transition: They pushed the ball on 24.8% of their possessions, which was in the 98th percentile of games. They added 6.3 points. They also really pushed off steals and live rebounds, doing a ton of damage there as opposed to halfcourt.
Perhaps that continues, but the Magic have been very good in that regard this season: They have limited opposing transition opportunities at the fourth-best rate this year, and they've been the sixth-best team at defending those. Getting back both Isaac (didn't play last game) and Gordon will help in that regard. Overall, Steve Clifford teams are known for being very disciplined, especially on defense. I think they'll revert back to that.
Per Sports Insights, there has been a steam move on the over …

That has pushed it back up to the opening number of 227.5 or even 228 after some reverse line movement on the under (it was trending down despite a large majority of the tickets and money on the over). I'll likely keep monitoring this one to see if it goes up or if any more sharp action comes on either side, but I'll likely want to buy the under at a high point.
[In New Jersey? Bet now at PointsBet]
Projected Starting Lineups and Injury News
Note: Info as of 2 p.m. ET. For up-to-the-minute lineups and news, see FantasyLabs' matchups page.
Projected Lineups
Cleveland Cavaliers: Darius Garland – Collin Sexton – Cedi Osman – Kevin Love – Tristan Thompson
Dallas Mavericks: Luka Doncic – Tim Hardaway Jr. – Dorian Finney-Smith – Kristaps Porzingis – Dwight Powell
Denver Nuggets: Jamal Murray – Gary Harris – Will Barton – Paul Millsap – Nikola Jokic
Detroit Pistons: Bruce Brown – Luke Kennard – Tony Snell – Blake Griffin – Andre Drummond
Houston Rockets: Russell Westbrook – James Harden – Danuel House – PJ Tucker – Clint Capela
LA Clippers: Patrick Beverley – Paul George – Kawhi Leonard – Maurice Harkless – Ivica Zubac
LA Lakers: LeBron James – Kentavious Caldwell-Pope – Danny Green – Anthony Davis – JaVale McGee
Miami Heat: Kendrick Nunn – Jimmy Butler – Duncan Robinson – Bam Adebayo – Meyers Leonard
New Orleans Pelicans: Jrue Holiday – Lonzo Ball – JJ Redick – Brandon Ingram – Jaxson Hayes
Orlando Magic: Markelle Fultz – Evan Fournier – Aaron Gordon – Jonathan Isaac – Khem Birch
Portland Trail Blazers: Damian Lillard – CJ McCollum – Rodney Hood – Carmelo Anthony – Hassan Whiteside
San Antonio Spurs: Derrick White – Bryn Forbes – DeMar DeRozan – Rudy Gay – Jakob Poeltl
Toronto Raptors: Fred VanVleet – Norman Powell – OG Anunoby – Pascal Siakam – Marc Gasol
Washington Wizards: Isaiah Thomas – Bradley Beal – Troy Brown Jr. – Rui Hachimura – Thomas Bryant
Injury News
Cleveland Cavaliers: Cedi Osman (back) is questionable. John Henson (hamstring) is available to play.
Dallas Mavericks: Nothing new.
Denver Nuggets: Jerami Grant (illness) is probable.
Detroit Pistons: Svi Mykhailiuk (knee) is probable.
Houston Rockets: Danuel House (illness) is questionable. Clint Capela (illness) is not on the injury report.
LA Clippers: JaMychal Green (tailbone) is questionable. Rodney McGruder (hamstring) is without a timetable to return.
LA Lakers: Anthony Davis (shoulder) and Kyle Kuzma (ankle) are probable.
Miami Heat: Goran Dragic (groin) is out.
New Orleans Pelicans: Kenrich Williams (ankle) and Derrick Favors (personal) are out.
Orlando Magic: Michael Carter-Williams (hip) is available to play. Al-Farouq Aminu (meniscus) is out indefinitely.
Portland Trail Blazers: Gary Trent Jr. (hamstring) is probable.
San Antonio Spurs: LaMarcus Aldridge (thigh) is out.
Toronto Raptors: Kyle Lowry (thumb) is doubtful.
Washington Wizards: Ian Mahinmi (Achilles) is out. Moritz Wagner (ankle) is questionable.
---
Player Props
To bet props, I use our FantasyLabs player props tool. Follow me in the Action Network app to see my bets (or go to the bottom of the article), but the more important thing is the tool, which measures our projections for every player vs. current odds in the market and highlights the biggest edges for you.
Player props are an inefficient market, which allows casual bettors (limits are low, so pro bettors aren't incentivized to prioritize them) to grab very +EV bets. That said, the lines move quickly. Our props tool is set up so you can always see whether there's an edge even at the updated numbers throughout the day.
It's one of my favorite tools we offer and should be one of your bookmarked pages if you like making a few extra bucks. Here's a screenshot of what it looks like:

My usual recommendation: Bet unders.
Last season, 10-rated props in our tool hit at a 60.31% rate. But overs hit at a 57.08% rate vs. 66.47% for unders. For 9-rated props, 55.96% of overs were successful bets vs. 62.60% for unders.
As I have noted in the past, unders have more outs: A blowout, an injury, a poor shooting night — all will likely make the under hit. But also, props are less efficient as a market given the low limits, so they're less likely to adjust for things like opponent and pace.
One under I think is intriguing is Dwight Powell's 6.5-rebound total.
Powell pulled down nine boards last game against the Lakers in his 32-plus minutes of action. That said, that was just the second time all season he had gone over 30 minutes. He's averaging around 24/25, and we have him projected around that mark tonight. Perhaps the Mavs are increasing his playing time, but there haven't been any indications I've seen of that.
So if we regress his minutes back, it'll be tough for him to grab seven boards to hit the over here. He's done that in just 3 of his 14 games this year. In all the rest, he's typically easily cleared the under. The Pelicans do play fast and don't have an awesome offense, which gives him some statistical upside, but honestly those rebounds might just go to Luka Doncic or Kristaps Porzingis; the Mavs have the size of three bigs out there. I'll take the under.
DFS Values and Strategy
The stars are out tonight, and one of the same guys is standing out, as he does every night: Luka Doncic. He gets a fast-paced, poor defensive Pelicans squad, and as a result this game has the second-highest over/under of the evening. Really though, Luka is pretty matchup-proof at this point. Despite playing in the Western Conference, he's exceeded his expectations in 12 of 14 games this season.
He's a near walking triple-double and absolutely has that upside in this matchup today. Some of the other studs are in tough games — the Lakers and Nuggets defenses will battle it out — which makes Luka a priority even at $11,300 on DraftKings.
With Luka likely so popular, it won't be tough to gain leverage in GPPs. James Harden and Russell Westbrook both have massive ceilings against a terrible Spurs defense. The Spurs, as mentioned above, might run more tonight without LaMarcus Aldridge, potentially leading to more possessions than expected. Harden went absolutely off last game with 60 real points in just 30 minutes of playing time; he could be on one of his heaters.
Anthony Davis is also worth a look, as are guys further down the pricing scheme like Brandon Ingram, Damian Lillard, Paul George and Bradley Beal, all of whom have solid matchups and huge roles and ceilings.
Value-wise, the Spurs definitely stand out without Aldridge. DeMar DeRozan projects as a value and will look to rebound after struggling in the first game without his teammate on Sunday. Jakob Poeltl will have a bigger role in the frontcourt and is just $5,400 on DraftKings.
Lonzo Ball will be an interesting guy tonight, especially after getting 32-plus minutes of action for the Pelicans on Sunday. He can absolutely fill up the box score, and if he's going to get that workload tonight, he's insanely cheap at just $5,400.
Our own Brandon Anderson went through a lot more value options in today's breakdown, so make sure to check that out.
For more DFS analysis and value plays, check out the FantasyLabs NBA models.
My Bets Currently
Raptors -4.5 (I would bet below -5)
Pistons -3 (I wouldn't bet past number)
Rockets -6.5 (I wouldn't bet past number)
[In New Jersey? Bet now at PointsBet]
Follow me in our free app if you want an alert on bets I make. I'll also make updates in the chat below.
---
Updates and Live Chat
I will put updated thoughts below, whether they're about line movement, injury news, etc. You can also ask questions, which I'll answer as quickly as I can.
How would you rate this article?