NBA Odds & Picks for Wednesday: Betting & DFS Values, Props, Injuries, More
Credit:
Photo credit: Kevin Jairaj-USA TODAY Sports. Pictured: Danilo Gallinari
From betting analysis to player props to DFS value picks and more, Bryan Mears gets you ready for Wednesday's 11-game NBA slate.
This NBA season, I'm trying something new. I'm going to write a daily piece that highlights everything bettors and DFS players need to know for the upcoming night's slate. For more information on what to expect, read the introduction on yesterday's piece.
Yesterday, I went 5-4 for +0.29 units, although let's be honest: I didn't deserve that Toronto Raptors cover at all. In case you missed what happened, the Raptors closed at -6.5 consensus (I had -5.5 for transparency's sake). They were down by two points were 32 seconds left; the Pelicans were at 98% to cover, per our Action Network app. Even when the Raptors tied it with 10 seconds to go, the Pels were still at 96% to cover.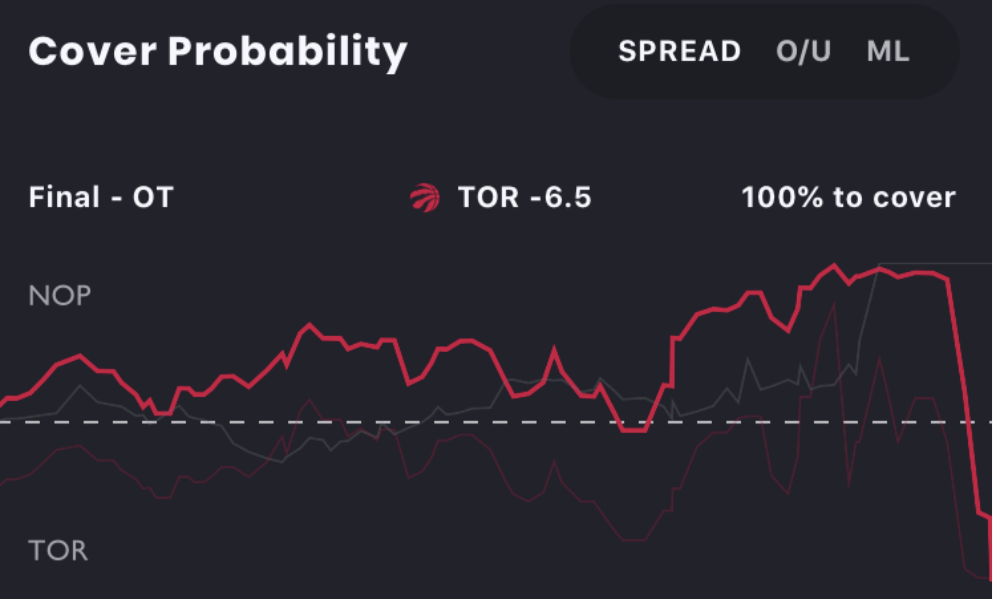 They went into overtime after a missed heave from Norman Powell, who was channeling his inner Damian Lillard. Importantly, the Raps were without their best player in Pascal Siakam, who finished with a 34-18-5 line but fouled out at the end of regulation.
After some cold shooting from the Pels and a barrage of 3-pointers from Kyle Lowry and current co-MVP (with Siakam) Fred VanVleet, the Pels cashed those tickets. It's cliche, but it is indeed better to be lucky than good sometimes.
Anyway, we have a huge slate today, so let's dive in. This is a long post, so make sure to use the jump links below to navigate easier.
To start the season, we'll keep this story free to read. But it will eventually be part of our EDGE subscription. If you like what you read, start your free trial today.
Note: For updates, see the chat at the bottom of this post.
Jump to: Betting Odds & Analysis | Projected Starting Lineups & Injury News
Player Props | DFS Values & Strategy | Betting Systems | My Bets | Live Chat
---
Betting Odds and Analysis
7 p.m. ET:  Detroit Pistons at Indiana Pacers (-7.5), 210.5
7 p.m. ET: Chicago Bulls (-3.5) at Charlotte Hornets, 216.5
7 p.m. ET: Cleveland Cavaliers at Orlando Magic (-9.5), 211.5
7:30 p.m. ET: Minnesota Timberwolves at Brooklyn Nets (-3.5), 229
7:30 p.m. ET: Boston Celtics at Philadelphia 76ers (-6), 214
7:30 p.m. ET: Memphis Grizzlies at Miami Heat (-8), 214
8:30 p.m. ET: New York Knicks at San Antonio Spurs (-10.5), 214.5
8:30 p.m. ET: Washington Wizards at Dallas Mavericks (-8.5), 220
9 p.m. ET: Oklahoma City Thunder at Utah Jazz (-9), 221.5
10 p.m. ET: Sacramento Kings (-1.5) at Phoenix Suns, 232.5
10 p.m. ET: Denver Nuggets at Portland Trail Blazers (-1), 217
(Odds via PointsBet — claim your 200% deposit match, an exclusive promotion for Action Network users)
Let's hit on the games I've bet and where I think edges currently exist.
Pacers -6.5 vs. Pistons: I grabbed this line after Detroit announced that Blake Griffin was still rehabbing from offseason surgery and wouldn't be back until the first week of November at the earlier. The line currently sits at -7.5, but I don't think there's much value left in it; I wouldn't bet it past 7.
Spurs -10, over 214: These lines are still largely available. You likely won't find a 214, but I think there's still value up to 215.
The value here stems from the absence of Knicks center Mitchell Robinson, who was ruled out this afternoon after spraining his ankle in Monday's practice. He's not a big name and most wouldn't consider him worth anything to the spread, but the NBA is very situation-specific. Robinson isn't worth anything to the betting market on some teams; he is to the Knicks.
The Knicks will now start Bobby Portis, who is a terrible defender. Last season, he ranked 73rd out of 79 eligible power forwards with a -1.56 Defensive Real Plus-Minus. With Washington, he allowed opponents to shoot 68.4% at the rim; compare that to Robinson last year when he allowed 53.1% shooting on such shots. Quite a difference.
The Spurs last season ranked dead last in shots at the rim, although they were top-five in effieciency on those. They project to attack there more this season with point guard Dejounte Murray coming back after missing all of last season. In 2017-18, Murray ranked in the 94th percentile of all guards in percentage of shots at the rim.
Thus, I like the over here, as I don't see how the Knicks stop the Spurs, especially on the road. I also like the spread for that reason: The Knicks are young and have a lot of pieces who have yet to play together. This is the spot to target the Spurs, who always seem to clean up against the bottom barrel of the league.
Thunder +9 at Jazz: This line is still available, and I think it's just flat-out wrong. It perhaps is due to power rating the Thunder based on their futures, which are very low. Their season win total sits at just 31.5, largely because there's uncertainty about whether the veterans can stay healthy and whether they might be traded.
But it's Game 1 of the season, and we know for sure that those guys are healthy and playing tonight. A starting lineup of Chris Paul, Shai Gilgeous-Alexander, Terrance Ferguson, Danilo Gallinari and Steven Adams is just simply too good to be getting nine points, even on the road.
Further, the Jazz were pretty underwhelming in the preseason, going just 1-4 with a -1.0 Net Rating. I'm bullish on them this year — talent will win out in the long run, especially talent like theirs that fits together so well — but it might take them a few games to find chemistry, especially with two guys who are used to being the lead ball-handlers in Donovan Mitchell and Mike Conley.
I don't want to rely too much on preseason data, but the rosters as they currently stand are closer than this line indicates.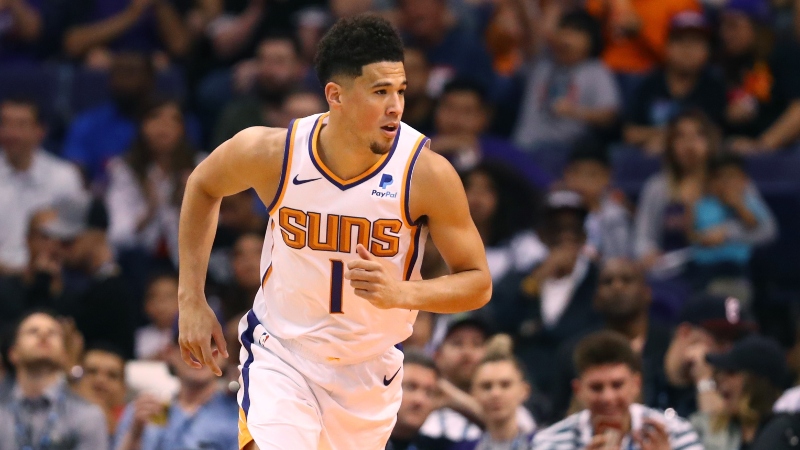 Suns +1.5 vs. Kings: The final game I've bet so far, albeit just a quarter unit, is the Suns getting a point and a half at home.
There's a lot of indicators that this is the right side: The Suns are getting sharp money, as PJ Walsh mentioned here. They also match the undervalued by the public trend John Ewing mentioned here. Home dogs in Game 1 have done well, as Ewing also noted. They match a variety of our Pro Systems.
I'm not super high on the Suns compared to a lot of people. I don't think Devin Booker is a No. 1 option on a great team, and I've been down on Deandre Ayton coming out of the draft. But the overall roster is definitely improved, as they paid for the services of Dario Saric and Ricky Rubio in the offseason. Tyler Johnson and Kelly Oubre are NBA players; their young guys like Booker and Mikal Bridges should continue to improve on their aging curves.
This is more of a betting lean than anything, but there are enough indicators here of sharp money buying the Suns that I think it's the right side, although I wouldn't bet it past this number since it's already seen steam.
Grizzlies +8 vs. Heat: Jimmy Butler was a surprise scratch tonight, so I'm jumping on the Grizzlies at +8 here. I was already intrigued by them, but I held off because I was worried about that Goran Dragic-led second unit for the Heat wreaking havoc against the Grizzlies' second unit.
With Butler out, however, this line will come down in a hurry.
---
Projected Starting Lineups and Injury News
Lineups…
Boston Celtics: Kemba Walker – Jaylen Brown – Jayson Tatum – Gordon Hayward – Enes Kanter
Brooklyn Nets: Kyrie Irving – Caris LeVert – Joe Harris – Taurean Prince – Jarrett Allen
Charlotte Hornets: Terry Rozier – Dwayne Bacon – Miles Bridges – PJ Washington – Cody Zeller
Chicago Bulls: Tomas Satoransky – Zach LaVine – Otto Porter – Lauri Markkanen – Wendell Carter Jr.
Cleveland Cavaliers: Darius Garland – Collin Sexton – Cedi Osman – Kevin Love – Tristan Thompson
Dallas Mavericks: Delon Wright – Luka Doncic – Dorian Finney-Smith – Kristaps Porzingis – Maxi Kleber
Denver Nuggets: Jamal Murray – Gary Harris – Will Barton – Paul Millsap – Nikola Jokic
Detroit Pistons: Reggie Jackson – Bruce Brown – Tony Snell – Markieff Morris – Andre Drummond
Indiana Pacers: Malcolm Brogdon – Jeremy Lamb – TJ Warren – Domantas Sabonis – Myles Turner
Memphis Grizzlies: Ja Morant – Dillon Brooks – Jae Crowder – Jaren Jackson Jr. – Jonas Valanciunas
Miami Heat: Justise Winslow – Tyler Herro – Duncan Robinson – Meyers Leonard – Bam Adebayo
Minnesota Timberwolves: Jeff Teague – Andrew Wiggins – Treveon Graham – Robert Covington – Karl-Anthony Towns
New York Knicks: Dennis Smith Jr. – RJ Barrett – Marcus Morris – Julius Randle – Bobby Portis
Oklahoma City Thunder: Chris Paul – Shai Gilgeous-Alexander – Terrance Ferguson – Danilo Gallinari – Steven Adams
Orlando Magic: DJ Augustin – Evan Fournier – Aaron Gordon – Jonathan Isaac – Nikola Vucevic
Philadelphia 76ers: Ben Simmons – Josh Richardson – Tobias Harris – Al Horford – Joel Embiid
Phoenix Suns: Ricky Rubio – Devin Booker – Kelly Oubre – Dario Saric – Deandre Ayton
Portland Trail Blazers: Damian Lillard – CJ McCollum – Rodney Hood – Zach Collins – Hassan Whiteside
Sacramento Kings: De'Aaron Fox – Buddy Hield – Harrison Barnes – Marvin Bagley – Dewayne Dedmon
San Antonio Spurs: Dejounte Murray – Bryn Forbes – DeMar DeRozan – LaMarcus Aldridge – Jakob Poeltl
Utah Jazz: Mike Conley – Donovan Mitchell – Royce O'Neale – Bojan Bogdanovic – Rudy Gobert
Washington Wizards: Ish Smith – Bradley Beal – Isaac Bonga – Rui Hachimura – Thomas Bryant
And injury news…
Boston Celtics: Robert Williams (concussion) not on injury report.
Brooklyn Nets: Nothing new.
Charlotte Hornets: Nothing new.
Chicago Bulls: Chandler Hutchison (hamstring) is out. Shaq Harrison (hamstring) is probable. Wendell Carter Jr. (thumb) will play.
Cleveland Cavaliers: John Henson (groin), Ante Zizic (foot) and Dylan Windler (tibia) are out.
Dallas Mavericks: Dwight Powell (hamstring) is out.
Denver Nuggets: Nothing new.
Detroit Pistons: Blake Griffin (hamstring, knee) is out. Markieff Morris (back) will play and start. Reggie Jackson (back) is probable.
Indiana Pacers: Nothing new.
Memphis Grizzlies: Jonas Valanciunas (foot) said he'll play.
Miami Heat: Jimmy Butler (personal), Dion Waiters (suspension) and James Johnson (conditioning) are out.
Minnesota Timberwolves: Nothing new.
New York Knicks: Mitchell Robinson (ankle) is out. Taj Gibson (calf) will play.
Oklahoma City Thunder: Andre Roberson (knee) is out.
Orlando Magic: Nothing new.
Philadelphia 76ers: Nothing new.
Phoenix Suns: Ty Jerome (ankle) and Cam Johnson (calf) are out.
Portland Trail Blazers: Pau Gasol (foot) is out.
Sacramento Kings: Harry Giles (knee) is out.
San Antonio Spurs: Nothing new.
Utah Jazz: Dante Exum (knee) is out.
Washington Wizards: John Wall (Achilles), Isaiah Thomas (thumb), CJ Miles (foot), Troy Brown Jr. (calf) and Ian Mahinmi (calf) are out. Mo Wagner (back) will play.
I detailed how the injuries would affect DFS and betting in-depth here, but a couple of notable things…
There's obviously a lot of uncertainty with rotations currently, but the Pistons do look like nice values on this slate given their salaries. Both Morris and Kennard stand out in our FantasyLabs models at $3,600 and $3,300, respectively, on DraftKings. They both are projected to outperform salary-based expectations by more than seven points, as is backup guard Derrick Rose ($4,400).
Jimmy news update…
With Butler out, it's likely that rookie sensation Tyler Herro, who has looked excellent in the Summer League and preseason, will fill in on the wing.
Herro was already a solid play in DFS, and this just absolutely bolsters his case to be a staple of DFS cash-game builds. He leads one of our best cash-game models in rating, and he leads all players on FanDuel with a +14.39 Projected Plus/Minus — a truly absurd number. He's now projected for over 30 minutes of action and should use over 20% of the Heat's possessions while on the floor.
There are a few other players to look at in tournaments, notably Goran Dragic and Justise Winslow, who should take on extra playmaking duties alongside Herro with Butler out of the lineup.
Betting-wise, I hope you follow our alerts on Twitter and in the app and were able to grab the Grizzlies at +8. That line know longer exists, but there's still value down to about +6 if you can shop around.
For my betting thoughts on this game plus the Knicks-Spurs affair, see the above section.
---
Player Props
I've already bet 10 props using our FantasyLabs player props tool. Follow me in the Action Network app to see my bets if you want (or go to the bottom of the article), but the more important thing is the tool, which measures our projections for every player vs. current odds in the market and highlights the biggest edges for you.
Player props are an inefficient market, which allows casual bettors (limits are low, so pro bettors aren't incentivized to prioritize them) to grab very +EV bets. That said, the lines move incredibly quick. Our props tool is set up so you can always see whether there's an edge even at the updated numbers throughout the day.
It's one of my favorite tools we offer and should be one of your bookmarked pages if you like making a few extra bucks.
I've bet several already from this Kings-Suns game, which shows that props can often be correlated. A lot of these lines I think are underestimating the offensive potential and high pace of this game, and a result the overs for several of the main players seem to offer value.

I will say that it's probably wise to be cautious on props and betting at large early on in the season, unless you've identified a big edge. There's way more uncertainty with teams and rotations than there will be in a couple weeks. As I mentioned above, it's a long season. There's plenty of opportunity to find value over the next eight months.
But again, props are a nice edge to add to your betting portfolio. Last year, props with a 10/10 rating won at a 60.31% rate. And that was against the closing line, which you can very often beat by using our props tool, which again measures our projections against lines in real time.
---
DFS Values and Strategy
For an 11-game slate, it's kind of weird how little injury news we're still waiting on. We got word on Blake Griffin yesterday and the Mitchell Robinson news came earlier this afternoon. You know what that means: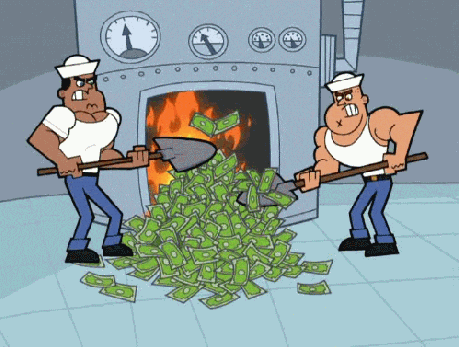 I can't wait to find out which surprise scratch is going to mess with DFS players tonight. It'll be fun as always.
Today is not a day you need to search long and hard for value. In fact, the challenge is going to be deciding which values to roll with: On FanDuel, we have eight players currently with a Projected Plus/Minus of +7.0 (projected points minus salary-based expected points). On a normal night throughout the year, you might have one or two of those players.
It's because salaries were released before starters and rotations became as clear as they are now. Take a look at those players: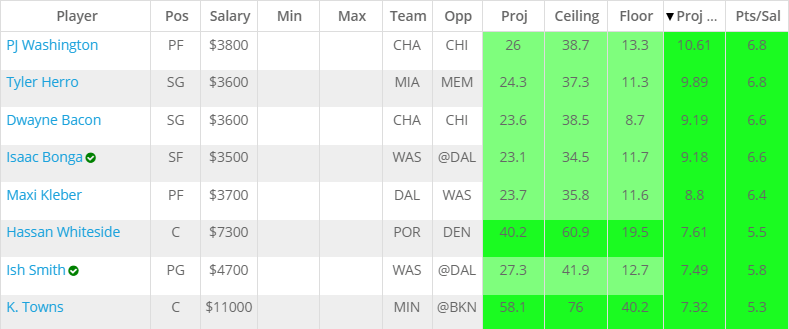 A good chunk of those guys — PJ Washington, Dwayne Bacon, Isaac Bongo and Maxi Kleber — are near minimum-priced but expected to start and play heavy minutes for their teams. Tyler Herro will come off the bench, but the rookie is still expected to play above 25 minutes for the Heat.
There are also fairly obvious studs to target. Karl-Anthony Towns stands out on both sites; in fact, he has the top rating in one of our cash-game models. The Wolves have been talking about him being the true hub of their offense this year, a la Nikola Jokic operating out of the mid-post in Denver. Combine that with his already-elite scoring skill set, and he's an enticing player to buy.
Other guys like Kristaps Porzingis seem underpriced relative to their expected role. Some slates are tough because there aren't obvious plays. This one is tough because there's too many. Given that dynamic, I would start with the higher-priced studs you want to buy — it's KAT for me today — and then use the awesome values down low to fill out the roster.
For more DFS analysis, read today's breakdown on FantasyLabs.
---
Betting Systems
We have a tool called Bet Labs, which lets users query specific situations to see if there's an edge in the betting market. For example, want to see how road favorites traveling from the West Coast to East Coast have done? You can find out in 30 seconds. It's pretty cool.
We also have "Pro Systems," which we've built for you and keep up to date as the market adjusts. My colleague John Ewing highlighted three notable ones for this upcoming season, as well as four specifically for season-opening matchups.
Today, I want to highlight a system I've personally built that I think helps identify an edge.
This is an easy-to-understand system: When a first half goes under by 10 points or more, take the under again in the second half. It goes against how a lot of bettors think, which is that you should capitalize on regression. But it seems the betting market has overreacted to that, and a result it's been profitable historically to fade that narrative.
Generally, I like finding edges with second-half systems and live betting opportunities. A market becomes more efficient as liquidity is increased, which is why NFL sides are the most efficient lines. It's also why niche sports can provide more edge; the lines are less efficient because there's less money to shape it to the "true line."
The NBA market is large and thus pretty darn efficient. But the second-half market is probably slightly less efficient just because of the timing. Full game sides and totals are up for nearly 24 hours, whereas second-half lines are adjusted just for 20 minutes or so during halftime.
Live betting also affords opportunity because of how quickly things move. It's not realistic for a sportsbook to have employees watch every minute of every game. As a result, live lines are based on a computer algorithm that I would assume includes pace, current score and other components.
One component that they likely struggle to include is an in-game injury, especially to a star player. As a result, I think there's an edge in staying up to date on injury news in-game, which we provide at our FantasyLabsNBA handle.
---
My Bets Currently
Check out our player props tool to see the props that still have value if the odds below have shifted.
Pacers -6.5 (wouldn't bet at anything more than Pacers -7)
Spurs -10 (wouldn't bet past -11)
Spurs/Knicks Over 214 (wouldn't bet past 215)
Thunder +9 (wouldn't bet past +8)
Suns +1.5 (wouldn't bet past current number)
Grizzlies +8
Collin Sexton under 18.5 points (-115)
Tomas Satoransky under 5.5 assists (-130)
Terry Rozier under 17.5 points (-115)
Ben Simmons over 6.5 rebounds (-155)
Ja Morant over 13.5 points (-120)
Zach Collins under 11.5 points (-105)
Harrison Barnes over 13.5 points (-110)
Buddy Hield over 4.5 rebounds (+100)
Deandre Ayton over 9.5 rebounds (-135)
Devin Booker over 5.5 assists (-145)
---
Updates and Live Chat
I will put updated thoughts below, whether they're about line movement, injury news, etc. You can also ask questions, which I'll answer as quickly as I can.
How would you rate this article?