NBA Betting Tip: Should Bettors Buy Low After Blowout Losses?
Credit:
Troy Taormina-USA TODAY Sports. Pictured: Utah Jazz guard Donovan Mitchell
The Detroit Pistons and Utah Jazz lost by more than 20 points in the first game of their opening round series.
Using Bet Labs, we analyze if it has been profitable to buy-low on teams after a blowout loss.
The Detroit Pistons and the Utah Jazz are back in action on Wednesday after getting blown out in the first game of their respective opening round series. The Pistons lost by 35 points to the Milwaukee Bucks and the Jazz fell by 32 points to the Houston Rockets.
Recreational NBA bettors often suffer from recency bias — a natural tendency to put too much weight on the most recent events — and this is magnified during the postseason. One bad performance can cause bettors to fade a team.
In Game 1, 71% of spread tickets were on the Bucks. After Milwaukee rolled to victory, 78% of bettors are backing MVP favorite Giannis Antetokounmpo & Co. despite the spread increasing from 14.5-points in Game 1 to 15.5-points in Game 2 (8 p.m. ET, NBATV).
We see the same trend for Rockets-Jazz. Houston attracted 63% of bets in the first game of the series, but now 73% of wagers have been placed on Mike D'Antoni's team. Once again, the public is getting a worse number as the Rockets are 7-point favorites in Game 2 (9:30 p.m. ET, TNT), up from 6.5-point favorites in Game 1.
With the public chasing the Bucks and Rockets this should create an excellent opportunity for contrarian bettors to buy-low on the Pistons and Jazz. Historically, it has been profitable to bet teams following a blowout loss.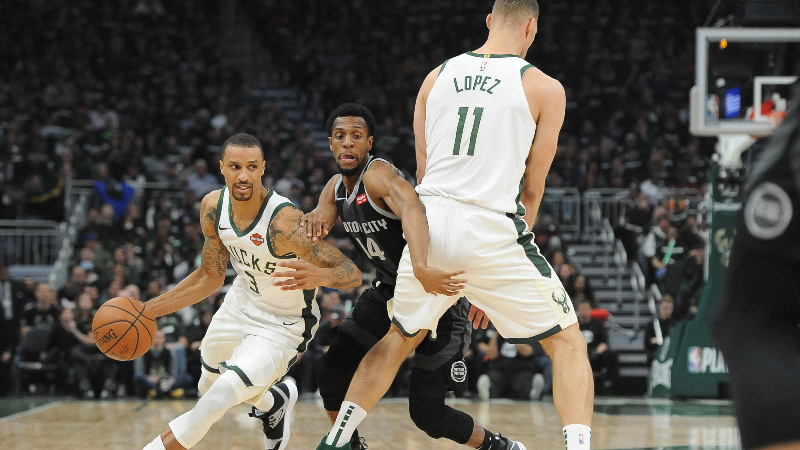 From 2005 to 2013, teams that lost its previous game by 20 or more points went 57-37-1 (60.0%) against the spread in the playoffs according to Bet Labs. Teams are often undervalued after ugly losses in the postseason because oddsmakers inflate the lines for the teams that won, expecting increased action from square bettors.
Unfortunately, this strategy has cooled in recent years. Since 2014, teams that lost their previous game by 20 or more points went 29-43-1 (40.3%) ATS in the next matchup.
Oddsmakers are always adjusting their lines to account for recent trends. As the public began catching onto the idea of buying low on teams after blowout losses the bookmakers inflated the lines for the winning team less.
From 2005 to 2013, a team that won by 20 or more points would be a bigger favorite on average by 2.2 points in their next game. Since 2014, these teams would only have a higher line by 1.4 points.
A 0.8-point difference between a team's previous spread and the line after getting run off the court might not sound like much but a 0.5-point can be the difference between covering the spread or throwing your ticket in the trash.
A few years ago, I'd be betting the Pistons and Jazz following bad performances in Game 1, but teams are no longer undervalued after a blowout loss in the playoffs.
How would you rate this article?