Wob: The NBA's Most Fearsome Finishing Moves
Credit:
Isaiah J. Downing-USA TODAY Sports. Pictured: Luka Doncic
The NBA's greatest entertainers of yesteryear all had that one signature move to distinguish them from the rest of the pack -- the Fadeaway, the Skyhoook, the Killer Crossover.
Rob Perez looks at the current stars around the Association and details their individual, unstoppable finishing moves.
Thanos has the finger snap, Iron Man has the uni beam, Hulk has the Thunder Clap … even Stone Cold Steve Austin had the Stunner.
From fictional comic characters to pro wrestling to reality, "finishing moves" have always had a presence in our society — a dramatic, theatrical go-to act, which, when unveiled at the right time, instantly ends any conflict in favor of the initiator.
As you will soon learn, these performances are more prevalent in the NBA than any other sport out there.
The hook for my hypothesis — that every NBA player must have his own "Mortal Kombat" fatality before he can truly become great — hit me on Wednesday night in Houston, Texas. James Harden was mounting yet another furious national TV comeback, looking as unstoppable as ever.
Nothing can slow this man down on defense, he is a human electric fence with a step back; if you invade his air space and make contact with his body you are electrocuted by free throws, if you keep your distance he buries a 3 in your face.
That is until Milwaukee Bucks star Giannis Antetokounmpo cracked the code — Harden can't reek apocalyptic basketball doom upon you if his head isn't attached to his body.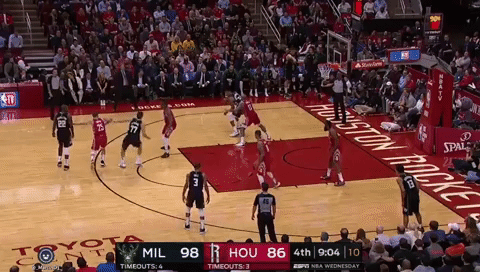 This was, in a way, a finishing move — as Harden's offensive production slowed down following this moment, probably because his vision looked like a Mr. Krabs meme, and the Bucks pulled away for the win.
While it was certainly effective at the time, we all know it was just an accident.
There are instances, however, when Giannis and his superstar counterparts produce similar damage with intentional acts. A patented act.
Their own versions of the Kareem Abdul-Jabbar skyhook.
The Kevin Garnett shimmy fade.
The Allen Iverson step over.
The Dream Shake.
The historically eminent and iconic bucket-getting methods.
These are modern-day NBA finishing moves.
Giannis Antetokounmpo: The Trojan Horse/The Gyro Step
While we're on the Greek Freak topic, let's start here. We joke all the time that the Michael Jordan Space Jam dunk was just a cartoon, but was it?
Don't jump when Giannis spawns out of nowhere and sets the whole city on fire with his patented fadeaway Trojan Horse slam.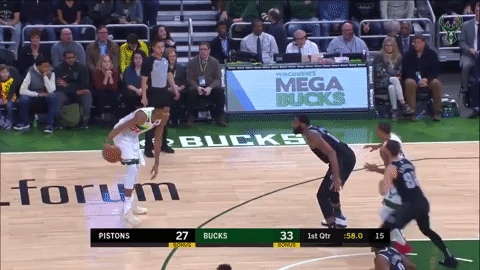 Can't forget about The Gyro Step and those galloping gather steps that stretch the entire width of the paint either.
Or the unthinkable one-dribble from half-court dunk.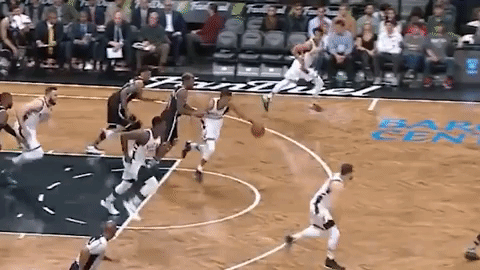 What I'm getting at here is Giannis has at least three finishing moves and the list seems to be growing every season.
Kyrie Irving: Flatliner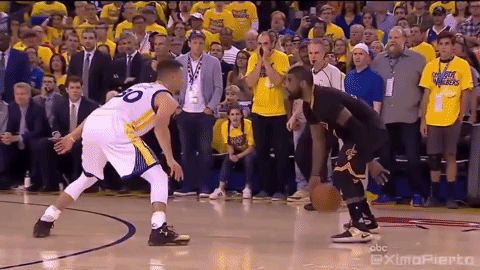 What started as the most memorable shot in Cleveland sports history has made its way to Boston. If the game is on the line, DO NOT let Kyrie get to this spot on the floor for a pull up under any circumstances or it's a wrap.
Steph Curry: Splash Mountain
Remember when Jyn and Cassian see the tidal wave coming at the end of Rogue One?
This is the basketball equivalent.
When Steph doesn't even need to stick around to watch his shot go in, you're doomed. You might as well lay out on the beach, hold the hands of the people around you, and just pray that your passing is painless.
Russell Westbrook: Supersonic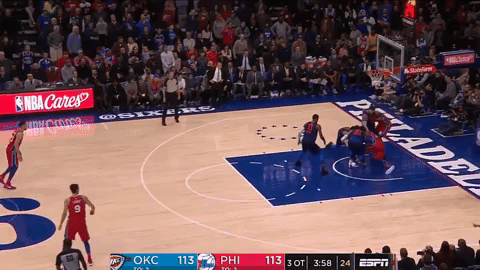 Coast-to-Coast like Juggernaut from X-Men plowing through walls… followed by the Brodie Bomb.
Watch your head or suffer the consequences.
James Harden: A La Carte
How would you like this step back cooked?
Rare?
Medium?
Well done?
Harden ain't no ready-to-order chef, he marinates you for 2.5 hours every night and cuts you open when ready for serving. You know it's coming and there's nothing you can do to stop it.
Luka Doncic: Cool Hand Luka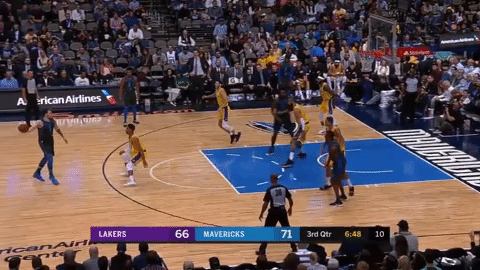 Speaking of step backs, nobody can keep this locked up.
Joel Embiid: The Meme Shake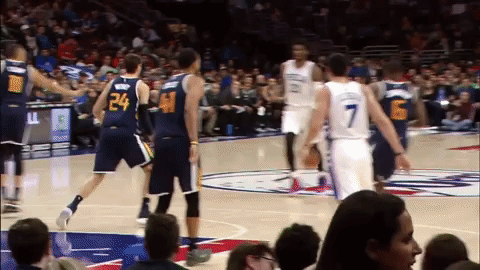 The 2019 version of the Dream Shake is three parts Hakeem Olajuwon with a splash of social media trolling in every spin. Nobody that size should be allowed to have this athleticism. That's cheating.
Kawhi Leonard: Solitary Confinement
The no-look, "use the force, Luke" steal. As soon as this happens to you, you'll never pass without scouting where Kawhi is on the court first.
Dirk Nowitzki: Glocktoberfest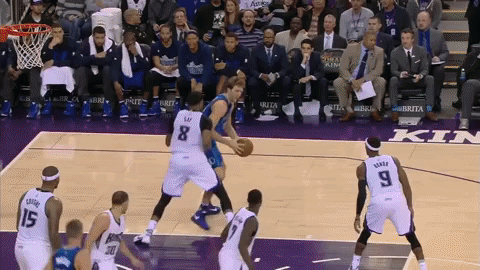 It changed the game. There's no other way to spin it. Dirk's one-legged fade away is the first of its kind and replicated on every court across the globe. For nearly a decade, it was as unguardable as any basketball move has ever been.
Damian Lillard: Time Travel
You already know what time it is. And if you don't, my man Dame will be more than happy to let you know after he's done burying your squad from 30 feet away with the game on the line.
Kemba Walker: Cardiac Arrest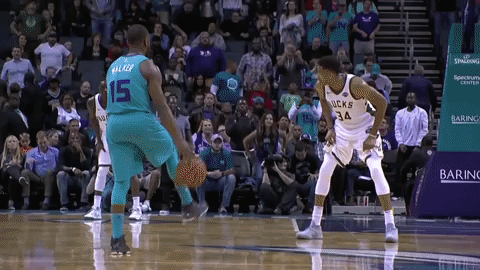 When he starts dancing into his crossover beyond the 3-point line and you realize you're all by yourself, just put your head in your lap, count to 10, and hope he goes by without killing you because it's the only defense.
If it weren't for Irving, Walker would hold the heavyweight title for meanest playground handles on Earth.
LeBron James: King's Ransom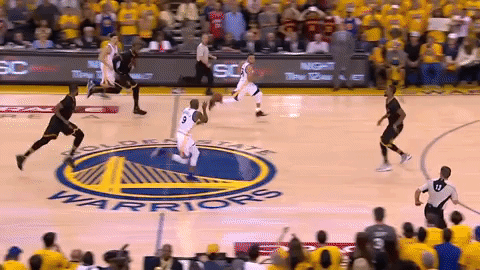 Of course I'm saving the best for last. The most devastating finisher in the game. That dark cloud appearing over your head as you're going for the game-winning layup isn't just any ordinary cloud — that's the grim reaper coming for your soul.
All we need now is Jim Ross commentating the games whenever these happen and the NBA's transformation to being a sports soap opera will be complete.
How would you rate this article?