NBA Free Agency Winners and Losers: Teams That Saw Their Odds Move Most in First 24 Hours
Credit:
Credit: Kim Klement-USA TODAY Sports
Evan Abrams runs through NBA free agency winners and losers according to teams that saw their odds move the most since the end of the 2019 NBA Finals.
The Los Angeles Lakers were +450 to win the 2020 NBA Championship after the Finals and are now the +175 favorites after landing Anthony Davis.
The New York Knicks were 20-1 to win the title -- the 11th-best odds after the Finals -- but are now 100-1 after losing out on Kevin Durant and Kyrie Irving.
Just hours after the Toronto Raptors finished off the Golden State Warriors in six games to win the 2019 NBA Finals, fans and bettors alike turned their attention toward the only thing that truly mattered: 2020 NBA title odds.
On that night, the Los Angeles Lakers were the favorites to win the title at +450, with the Milwaukee Bucks (+600), Los Angeles Clippers (+600) and Houston Rockets (+800) the four teams listed below 10-1.
Since the end of the Finals, only seven teams have seen their odds shorten at Westgate Las Vegas SuperBook.
Now that we're 24 hours into maybe the craziest start to free agency ever, here are your early betting market winners and losers with the big Kawhi Leonard news still up in the air.
All odds are via the Westgate Las Vegas SuperBook as of Monday afternoon. Here's what they mean: +350 odds means a $100 wager would profit $350, while +1000 odds mean a $100 wager would net $1,000.
---
NBA Free Agency Winners (So Far)
Los Angeles Lakers
Odds move: +450 to +175
Current odds rank: First
Key move: Added Anthony Davis | Lost Brandon Ingram, Lonzo Ball
Back on May 4, Westgate Las Vegas SuperBook opened the Lakers at 20-1 to win the 2020 NBA Championship, which tied for the eighth best. Once they acquired Anthony Davis from the Pelicans, the Lakers were 3-1 favorites and have now recently moved to +175 with Kawhi Leonard's decision still looming.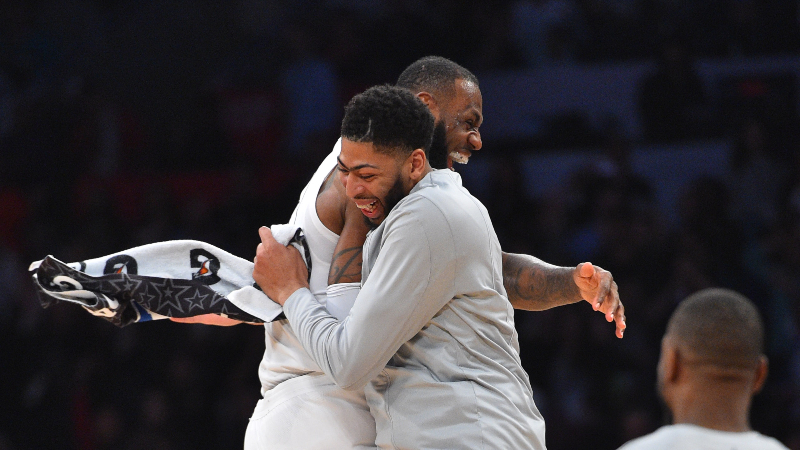 Philadelphia Sixers
Odds move: +1200 to +1000
Current odds rank: Tied Third
Key move: Added Al Horford | Lost Jimmy Butler
Looks like we found out who the key team was in the Al Horford sweepstakes.
The Sixers were actually 20-1 to win the 2020 NBA title just moments after announcing the Butler trade, but before signing Horford. After the signing, they moved down to 10-1, which is tied with the Warriors, Clippers and Raptors.
Golden State Warriors
Odds move: +1400 to +1000
Current odds rank: Tied Third
Key move: Added D'Angelo Russell | Lost Kevin Durant
What a roller-coaster this offseason has been for Golden State.
The Warriors opened as +175 favorites to win the 2020 title during the 2019 playoffs, then fell all the way to 14-1 after Kevin Durant's and Klay Thompson's injuries. On Sunday night, Golden State agreed to a sign-and-trade with the Brooklyn Nets, which brought D'Angelo Russell to the Bay Area and shifted the Warriors to 10-1 odds.
Utah Jazz
Odds move: +2500 to +1600
Current odds rank: Eighth
Key move: Added Mike Conley Jr., Bojan Bogdanovic
The answer to the question of which NBA team has the most complete roster just might be the Jazz.
Utah opened the offseason at 40-1 odds to win the title, which quickly shortened to about the 25-1 range after trading for Conley. Then on the first night of free agency, the Jazz added Bogdanovic and Ed Davis, which solidified their already deep roster, moving them to 14-1 (now up to 16-1).
Indiana Pacers
Odds move: +6000 to +4000
Current odds rank: 14th
Key move: Added Malcolm Brogdon, Jeremy Lamb | Lost Bojan Bogdanovic, Thaddeus Young
One of the biggest winners of free agency so far has to be the Pacers. In  Brogdon, they add a solidified scorer to pair along with Victor Oladipo (also a player they paid a significant amount of money for).
Since opening at 80-1 back in May, the Pacers odds to win the 2020 title have been cut in half and are now 40-1, which ranks sixth in the Eastern Conference.
New Orleans Pelicans
Odds move: +6000 to +5000
Current odds rank: T-15th
Key move: Added Zion Williamson, JJ Redick, Derrick Favors | Lost Anthony Davis
The Pelicans odds to win the 2020 title already had the departure of Davis baked in when they were listed at 60-1 days before the trade became official. Even after selecting Williamson first overall, New Orleans got as high as 200-1 to win the title on June 28, but settled at 100-1 prior to free agency.
After adding Redick and Favors in free agency, New Orleans shifted down to its current odds of 50-1.
Miami Heat
Odds move: +20000 to +10000
Current odds rank: T-18th
Key move: Added Jimmy Butler | Lost Hassan Whiteside
After news that the Heat had acquired Butler from the Sixers — a deal that needs a third team and is not completed yet — Miami's odds moved from 200-1 to its current price of 100-1, which ranks tied for 18th in the league.
On the second day of free agency, the Heat traded Whiteside to Portland, which at the time did not affect their odds.
---
NBA Free Agency Losers (So Far)
Boston Celtics
Odds move: +1200 to +2500
Current odds rank: T-10th
Key move: Added Kemba Walker | Lost Kyrie Irving, Al Horford
When you enter the offseason with Irving and Horford and come out the other side with Walker, your team is going to lose some value.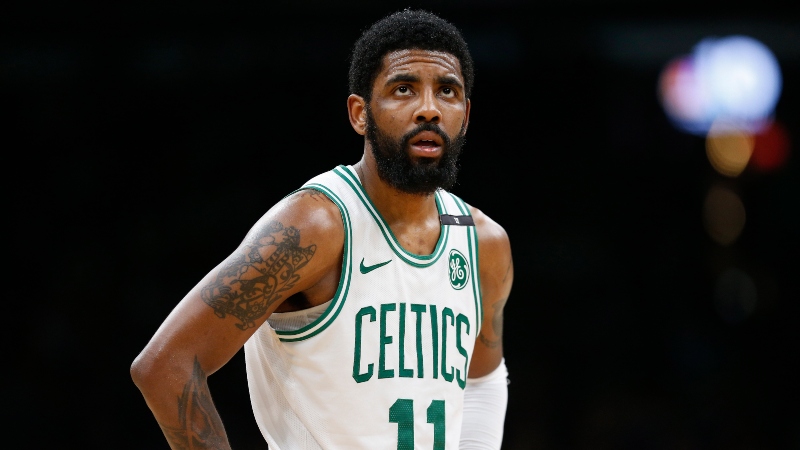 The Walker-for-Irving swap is debatable, but the loss of Horford is undeniable. Prior to Horford's decision to go to Philadelphia, Boston was 16-1 to win the title and quickly moved to 25-1.
New York Knicks
Odds move: +2000 to +10000
Current odds rank: T-18th
Key move: Added RJ Barrett, numerous FA
I'll keep this short: When you want Zion, KD and Kyrie but end up with numerous role players on a two-year deal with a team option, your odds are going to fall. The fact that the Knicks were 16-1 early in the offseason meant they were destined for this list.
Memphis Grizzlies
Odds move: +8000 to +30000
Current odds rank: T-26th
Key move: Added Andre Iguodala, Ja Morant | Lost Mike Conley Jr.
We've been waiting for the Grizzlies to fully tear it down, and the second they traded Mike Conley Jr., we knew it was time for the Ja Morant era.
Memphis was 80-1 to win it all in May, but has been hovering above 100-1  for the majority of the offseason.
Charlotte Hornets
Odds move: +20000 to +100000
Current odds rank: T-30th
Key move: Added Terry Rozier | Lost Kemba Walker
The Hornets might be the biggest losers of the 2019 offseason, and not because Walker decided to go to Boston, but mainly because they failed to secure any assets for him in return.
Charlotte is currently 1000-1 to win the 2020 title, which is tied with Cleveland for the longest odds in the league.
How would you rate this article?