Moore's NBA Playoff Series Betting Power Rankings: Best (And Worst) First-Round Prices
Credit:
USA Today Sports. Pictured: James Harden, Paul George
Matt Moore ranks first-round series prices for the 2019 NBA Playoffs from best to worst, featuring some underdog picks at the top.
The NBA playoffs have arrived and so have series prices on lopsided matchups. To get a sense of which series prices hold the best value, I've power-ranked them based on return crossed with matchup strength for a win.
Let's dig in.
Brett Brown's comments that Joel Embiid may or may not be ready for Game 1 slipped under the radar amid the chaos of Wednesday night's league-wide playoff implications, but I was certainly aware.
After watching the matchup in the regular season, it was apparent that Embiid is the whole key to this series. Without him, the Sixers might simply not be able to keep up with the Nets' offense. Even with him, Brooklyn will have options to throw him and disrupt.
Best path: Nets hit the Sixers with the stunner in Game 1, protect home court behind better role player shooting and close Philly out at home when the pressure gets to be too much.
Visual representation:
If you were getting typical 2-7 values on both of these teams, I'd be on the other side of it. But here you're only laying 2-1 to get the No. 2 team in the West with the best home record in the NBA against a 7-seed led by two mid-range pros with spotty playoff records.
The Nuggets are a playoff unknown and there's plenty of reason to think they can't make a deep run, but the value is here in this matchup.
Denver split the season series 2-2, but one loss came with three starters out early in the season and another came during the failed Isaiah Thomas experiment that tanked the rotations. Denver's got home court and more firepower.
It might take the Nuggets a while, but there's value here.
Best path: Nuggets eke out a Game 1 win to calm the nerves, handle business in Game 2, protect home court with adjustments in Game 5 and close it out in San Antonio with a big Nikola Jokic game.
Visual representation:
This one makes me nervous because it's so obvious and there's nothing the Thunder like more than messing with a sure thing for them. But Zach Collins had a net rating that nearly tore a hole in the space-time continuum and the Thunder literally pity Enes Kanter in pick and roll coverage.
The loss of Jusuf Nurkic is just too much here with how Steven Adams can own the pick and roll with the short floater.
Paul George's injury will make this unnecessarily difficult, as will the Thunder being, you know, them. But OKC was trailed Portland by only one Pythagorean win even with a healthy Nurkic for most of the season, and the Thunder's defense should be able to make an uninspiring Blazers supporting cast have to carry the load while they blot out Damian Lillard.
It's really not fair for the Blazers, who I think could have made a ruckus if fully healthy.
Best path: The Thunder will lose one of the first two games, get the split with a Game 3 win in Portland, follow it up with a blowout at home as momentum shifts and finish the job when Portland runs out of steam in Game 6.
Visual representation:
4. Portland Trail Blazers +130 (vs. Thunder)
That's right. The very next best value is Portland, because of all the things I hedged above.
The Thunder are simply terrible at accepting gifts from the Gods. They had the most losses of any West playoff team against teams worse than .500, which the Blazers would at least have been close to had Nurkic missed the whole season.
Kanter is big and will at least get buckets. There's a chance that smallball with Al-Farouq Aminu at the 5 causes a little mayhem — especially against Nerlens Noel and with Damian Lillard being Damian Lillard. And if George's shoulder is as bad as OKC has made it seem, the Thunder are just not the same squad.
Best path: The Blazers protect home court in the first two while George struggles shooting, win a close one in Game 4 to put the Thunder on the edge and a Russell Westbrook meltdown on the road in Game 5 buries OKC while Portland somehow, someway, advances to the semis.
Visual representation:
5. San Antonio Spurs +170 (vs. Nuggets)
Jokic was asked for one word to describe the locker room headed into the playoffs and he said "wonder" … because the Nuggets all wonder how this is going to go.
It's not that they think it'll go badly or that they lack confidence, but that they just have never been here.
Meanwhile, the Spurs are steady as a rock (as always). And it's not the starters that could give Denver trouble, but the bench. LaMarcus Aldridge is going to get his, which will keep San Antonio within range. Then from there, the Spurs' bench is a free-flowing, smart, great-shooting unit. That's going to give Denver fits.
When the pressure amps up, how will the Nuggets respond if they're at home in Game 1 and San Antonio makes a 9-0 run to cut it to two? Can they calm down and handle things? Can they handle a playoff atmosphere in San Antonio, one of the meanest crowds in the league?
There are so many unknown variables that could break the way for the Spurs, and do so at plus-money here to put it this high.
Best path: Shake the Nuggets' confidence in Game 1 to get the split, put them on the ground in Games 3 and 4 in San Antonio where they haven't won since 2012 then finish the job back at home in Game 6 as the young guns can't handle the Spurs' steady hand.
Visual representation:
The Rockets can't be analyzed based on their season-long stats. You really need to focus on their post-All Star splits because that's when they got fully healthy with the pickups like Danuel House and Austin Rivers that actually make up their rotation now.
The Rockets were second in offense and in defense after the break. They have ways to exploit Rudy Gobert when he's defending, when it's usually the other way around. They have the personnel to counter what Utah wants to do offensively, and might have a deeper bench with Dante Exum's injury. They don't fear the Utah crowd and they have home court.
The number isn't great, but this matchup tilts more toward Houston than the analytics would suggest.
Best path: Dominate in Games 1 and 2 to break the Jazz's spirit, take Game 3 in a backbreaking squeaker, give them one to be polite then head back to Houston for the Gentleman's Sweep behind a big shooting performance from the role players.
Visual representation:
7. Utah Jazz +300 (vs. Rockets)
We're in the middle here.
I don't like Utah's chances, obviously, but you are getting 3-1 return for a team that had a higher Pythagorean wins count and a better SRS metric. (SRS measures net efficiency vs. strength of schedule, per Basketball Reference.)
The Jazz's profile is just so good that getting 3-1 value slides them here.
Just because I'm not a Jazz believer doesn't mean that Ricky Rubio can't have a hot series shooting while the Rockets revert back to their frustrating inconsistencies.
Best path: Make adjustments in Game 2 that force anyone but James Harden to beat you while Austin Rivers and P.J. Tucker go ice cold like it's Game 7 vs. the Warriors. Protect home court with the new tactics, then get a big home shooting performance from Rubio and Thabo Sefolosha in Game 6 to snatch the win.
Visual representation:
The Celtics are good and I love them in this matchup. The Pacers had very little recourse throughout their matchups in the regular season. The Celtics have better talent even without Marcus Smart. And the Pacers have no counter for Jayson Tatum.
Still, Boston has defined itself by its inconsistencies and bad losses, and you're having to lay 7-1 in a 4-5 matchup. Too dangerous.
Best path: Outclass the Pacers in Games 1 and 2, steal Game 3 behind an outlier role player game then Kyrie Irving slams the door in Game 5 in Boston.
Visual representation:
I mean, look: They're playing the Raptors, so there will always be a little value. And a team as good in halfcourt defense with no discernible head of the snake on offense (thereby making it tougher to identify a defense point) is a pretty good recipe for at least the start of an upset.
But Toronto is made up of so many guys who weren't here for the Raptors' foibles. Orlando needs big series from unproven guys like Evan Fournier and Terrance Ross. Jonathan Isaac has to come up big, and the Raptors are just too good and too talented.
Best path: Beat Toronto in Game 1 because Toronto loses all Game 1s as part of an immutable law of the universe. Win Game 3 behind a raucous crowd before letting the Raptors get Game 4 to even it. Steal Game 5 in Toronto, putting more pressure on the Raptors. Then win in seven in Toronto, because the Magic can only do things well under the worst circumstances.
Visual representation:
10. Indiana Pacers +500 (vs. Celtics)
I hate this matchup for them, otherwise this would be a top-five price.
Five-to-one for a team this good in a 4-5 matchup with so many upsets in that historical matchup looks like great value, but it would take a total reversal of every trend we've seen.
The Pacers just don't have the firepower.
There is, however, an argument to be made that if the Pacers steal one random one in Boston, the tone of the series will shift given how delicate Boston has been this season.
Best path: Shock the Celtics in Game 1 behind a huge Bogdan Bogdanovic game, protect home court with defense while the shaky shooters brick it up for Boston, then close it out in six games when Myles Turner goes nuts. Kyrie departs in a huff.
Visual representation:
The Pistons are a mess, for sure, with Blake Griffin hobbled and no perimeter defenders to put on Giannis Antetokounmpo. But the Bucks are inexperienced and shorthanded, and you're getting 20-1.
Live dangerously, I guess.
Best path: Chaos?
Visual representation:
12. Milwaukee Bucks -10000 (vs. Pistons)
I mean, it is better value than the best below just based on the matchup
Here, you go drop $20,000 in pursuit of enough money to buy an Xbox.
Best path: The Bucks sweep the Pistons out of the playoffs, down the road and into the ocean.
Visual representation:
13. Toronto Raptors -1400 (vs. Magic)
This isn't nearly as costly as the Bucks, but given their history, the Raptors have to be behind Milwaukee. You lose by betting on the Bucks, and you feel betrayed by fate. You lose by betting on the Raptors laying 14-1, and you have no one but yourself to blame.
Best path: They step up and dominate each game.
Visual representation:
14. Philadelphia 76ers -800 (vs. Nets)
I laid out all the potential pitfalls in the section on the Nets. I don't want to put 8-1 down on a team this vulnerable against a high-variance team like Brooklyn. It's too steep.
If this were more like 4-1 or 5-1, I'd have it in the top half for sure. But at 8-1 and with so many better options, it goes here.
Best path: Typical wins at home, sneak one out in Brooklyn then close the Nets out.
Visual representation:
I mean…
Best path: Prayers?
Visual representation: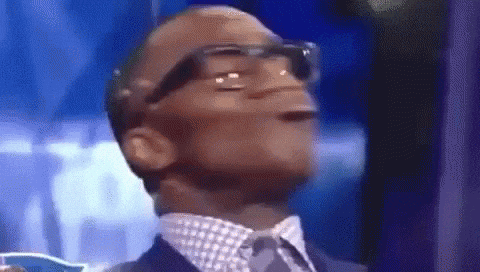 16. Golden State Warriors -50000 (vs. Clippers)
No matter how sure this is, how dumb would you feel for the exposure?
Best path and visual representation:
How would you rate this article?