Pelicans 2019-20 Season Win Total: How to Bet Over/Under After Zion News
Credit:
Photo credit: Derick E. Hingle-USA TODAY Sports. Pictured: Zion Williamson
Prior to the 2019-20 NBA season, Matt Moore (@HPBasketball) analyzes each team's win total odds.
Below, Matt highlights how to bet the Pelicans' win total after the Zion Williamson injury news.
Check out this post for updated season win total odds and this post for my other 29 season win total picks.
All odds as of Friday. Check out PointsBet, where Action Network users get an exclusive 200% deposit match (deposit $50, bet with $150).
New Orleans Pelicans Win Total
UPDATE: Well, there goes that plan! After I had talked myself into Zion Williamson being the reason for the over of 38.5 (read my original analysis below), he underwent surgery Monday to remove the meniscus in his right knee. He'll miss 6-8 weeks, and that alone is enough to move me to the under at anything above 36. The new number being posted is closer to 35.5, and at that point I think it's a stay-away.
But Zion was the reason to believe in the over, and with the possibility of him being limited even when he does return vs. a schedule stretch during which they could have picked up needed wins in mid-December, the over's value has been negated.
The Case for the Over (38.5, DraftKings)
Let's take out the Lakers kids entirely. Let's just remove Lonzo Ball, Brandon Ingram and Josh Hart.
You've still got a rotation of Jrue Holiday, J.J. Redick, E'Twaun Moore, Derrick Favors, Zion Williamson, Frank Jackson, Jahlil Okafor and Jaxson Hayes, even with Darius Miller out.
That's a playoff-caliber starting rotation and some decent depth. You add in the youngsters with upside, and there's reason to be optimistic about the regular season.
The Pelicans were surprisingly competitive the back half of the season last year even after Anthony Davis absolutely abandoned the team.
This year, if they survive the front half of their schedule, they have the 28th-ranked strength of schedule after the All-Star break.
Finally: Zion Williamson may simply be such an explosive force as to fundamentally change their trajectory. It's a lot to ask of the kiddo, but the talent is there, and he's got a supporting cast. This roster was built to compete.
The Case for the Under (39.5, PointsBet)
They have the No. 1 toughest schedule before the All-Star break. Their best player is a rookie undersized power forward without range. They will play two young players (Ball and Ingram) who cannot or do not shoot from range, and their supporting cast of wings was questionable before Darius Miller's Achilles injury.
The Pelicans are still figuring out what they're doing. Teams in transition rarely finish above .500 in a brutal conference in a tough division.
The Verdict
The pick: Over 38.5
Confidence: 5 out of 10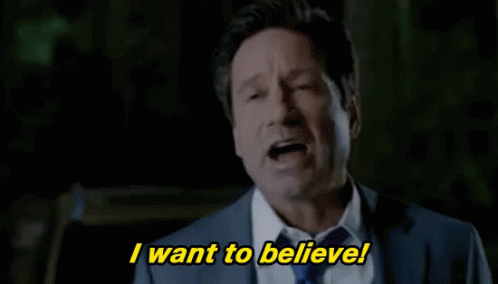 This essentially comes down to how much you believe in Williamson. Rookies tend to have negative Net Ratings based on their lack of knowledge and the struggle to adapt to the speed of the NBA. The Pelicans have a good supporting roster, but they have a good supporting roster if Williamson is a star.
They have a number of defensive question marks and a number of players with spotty injury histories.
I just happen to believe in Zion that much. I have them at 42 wins, but I don't feel great about it. There's also a chance that the Pelicans are the team that benefits from a team or two falling back in the West. There's better juice on the under side, but by and large this is mostly a stay-away.
OVER?
How would you rate this article?