Magic 2018-19 Season Win Total: Can Aaron Gordon Carry Orlando?
Credit:
Credit: Kim Klement-USA TODAY Sports. Pictured: Orlando Magic forward Aaron Gordon (00) reacts as he makes a three pointer against the Detroit Pistons during the second half at Amway Center.
Check out this post for updated season win total odds and this post for my other 29 season win total picks.
Orlando Magic
The Pick: Under thirt …. wait, is that really the number? Seriously? 31?
Confidence: 6 out of 10
The case for the under: Well, the answer to that question is "the roster, mostly." Orlando is in its second iteration of a rebuild.
The Magic actually put together a really nice young core: Victor Oladipo, Aaron Gordon, Tobias Harris, Elfrid Payton. But then, ownership and upper management got antsy.
They thought the rebuild was stalling because it hadn't taken off like the Thunder or Warriors had. So they bailed and decided to pursue free agency, trading Harris for nothing and clearing the decks.
The result was … Bismack Biyombo? And Evan Fournier and Terrence Ross on long-term deals? Never try to skip steps unless you're the Lakers. It won't work out well.
All of those nice stats I shared about D.J. Augustin? Yeah, the Magic still got outscored with him on the floor, and he was 74th among guards in Value Over Replacement Player last season.
They're young, they have dead money on the books they can't trade, and they have no dynamic playmaker to pull the room together like a nice rug.
Thirty wins in the NBA is the bar for "You weren't a playoff team but you weren't a speed bump, either." This team sure looks like a big gray mound in the middle of the road.
The case for the over: Big, boomin' behemoths and a change of pace. Frank Vogel is gone after the job took so many years off his life. In is Steve Clifford, widely regarded as a great coach.
The Magic's frontcourt may be the one with the most long-term upside. Gordon, Mo Bamba and Jonathan Isaac could all be top-15 big men in six years.
Of course, six years is now, and that's the issue.
They're young, but the defensive upside of this team is phenomenal, and they will quite simply be bigger than almost every frontcourt they come across, in terms of length and athleticism.
Indulge me for a minute. The big knock on the Magic is that they have no point guard. You are not going to believe me but I swear these numbers are accurate.
Augustin played 24 minutes per game last year, splitting time with Payton. In his time on the floor he was:
90th percentile scoring out of the pick and roll
99th percentile scoring off spot-ups, with a 69-percent effective field goal percentage
97th percentile scoring in the half-court
73rd percentile in isolation
78th percentile coming off screens
The Magic were actually 1.7 points per 100 possessions better in net rating with Augustin on the floor vs. on the bench last year.
He's 31, but Augustin still got it done, at least offensively. That performance should at least give pause to the idea the Magic have no point guard.
If Orlando acquires a long-term building block at point guard to replace the traded Payton, Augustin's presence could bolster their bench units, as well.
There's typically one team that comes out of no where and finishes far better than we expect.
In an Eastern Conference without devastating competition, in a division with mostly middling teams, why couldn't it be Orlando?
The verdict: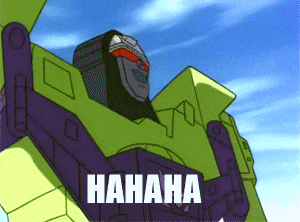 I'm sorry, at 26.5, in the Kings zone? This would at least be down in the toss-up category. But at 31?
I'm supposed to believe a first-year head coach, a core built around a combo-forward with no discernible elite talent outside of being a top-five dunk contest guy of all time, and a 31-year-old point guard is getting to 30-plus wins?
I like the under quite a bit. I don't love it, because Orlando has a nasty habit of making early season runs that could mess with things.
One more thing: Do you know who was first among players to log 1,000 minutes on Orlando last year in VORP? Nikola Vucevic.
He was also first in net rating on-off differential. He was second in Win Shares. He's efficient and has gotten much better defensively. And this is the guy who will probably not get many minutes this season behind the kiddos.
A plus won't get minutes and many negatives will. Danger.
How would you rate this article?