Otto Porter, NBA Luck and the Value of Ceiling-Raisers
Credit:
Photo credit: Brian Spurlock-USA TODAY Sports. Pictured: Otto Porter
The Wizards are in the midst of a disastrous season, and wing Otto Porter is the scapegoat. He was traded yesterday to the Chicago Bulls.
Below I discuss Porter's value to an NBA team and why it skyrockets on the right team.
In the NBA, there are floor-raisers and ceiling-raisers.
Otto Porter is a ceiling-raiser.
In terms of measuring player value, it's much more difficult to do so in sports like basketball and football, where teammates interact on the field and players must have differing skill sets to mesh together, than, say baseball.
Basketball isn't simple addition and subtraction. We can't say, "Player X is worth 10 wins to the Hawks, so if he's traded, his next team will improve by 10 wins." Player value is incredibly dependent on situation and his surrounding teammates — it's not a linear process.
There are some players — these are your superstars like LeBron James or James Harden — who are valuable in any context. But almost all other players fit into other categories: floor-raisers and ceiling-raisers.
If you're taking over a franchise that is sitting at 20 wins, you need a floor-raiser — someone like DeMar DeRozan, who can operate an offense at an above-average level and brings a set level of competency.
If you're taking over a franchise that's at 50 wins, however, you likely already have floor-raisers, and a guy like DeRozan and his skillset is less important. At that point, you want complementary pieces that will raise your ceiling.
Draymond Green is perhaps the ultimate example of this dynamic. Everyone's favorite debate — especially here on our Action Network NBA slack channel — is Green's "true" value. He's clearly a top-20 player in the league on the Warriors, but would that value translate to the Hawks?
The answer is no. He'd be much less valuable.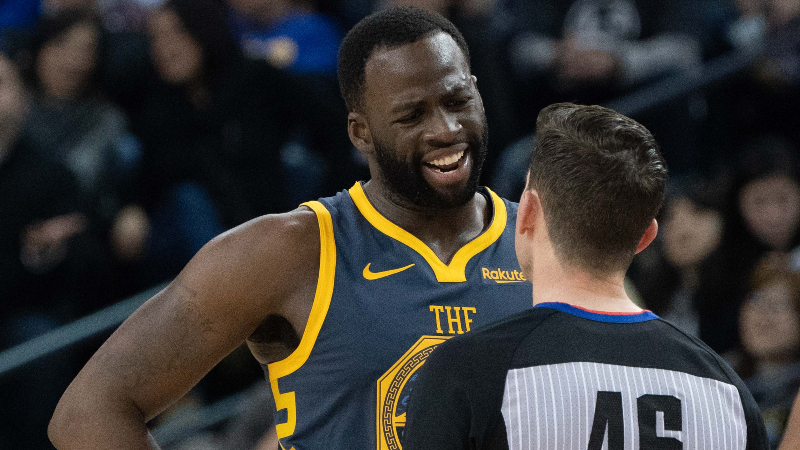 But, honestly, that question is only interesting if we're in the business of measuring player value with basic arithmetic; basketball is calculus. Green doesn't have to play for multiple teams; he just has to play for one, and the one he does play for really needs his skillset.
P.J. Tucker is another example. He's very valuable to the Rockets, who are a contending team, but would be much less so to a non-contending team. The Knicks don't need a floor-spacer who can switch everything as bad as they need floor-raisers, who can get them to level to which Tucker does become incredibly valuable.
It actually reminds me of Maslow's hierarchy of needs. If you aren't familiar, it's a way of studying human motivation. In a very basic sense, humans aren't motivated by certain things until they reach the threshold of more important needs. You aren't concerned with moving up in your company, for example, if you don't have food to eat that day.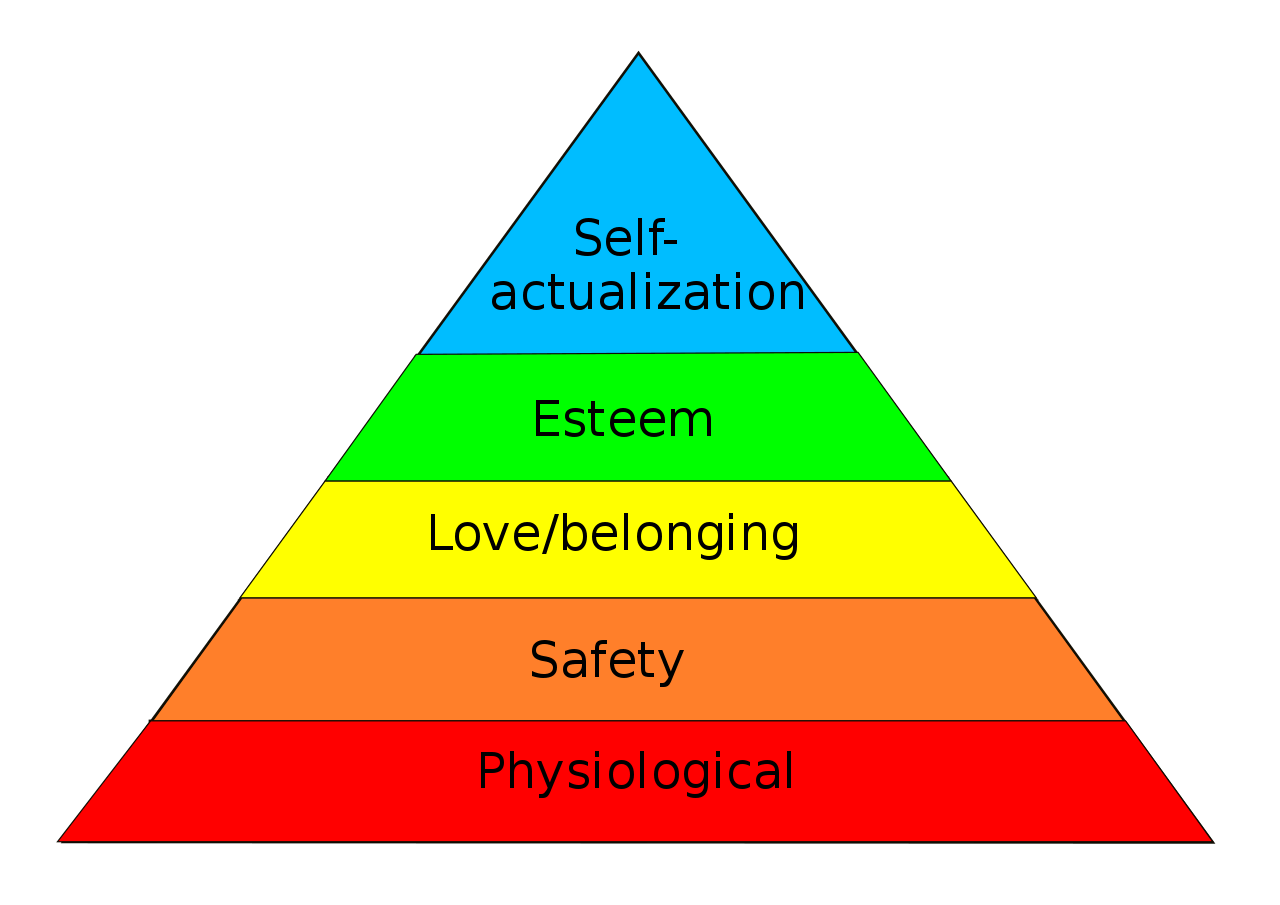 NBA teams operate in kind of the same way. Every team benefits from an elite wing defender, but that's much less important if you don't have an offensive creator who can make the offense passable. Every team would like a floor-spacer, but that player isn't quite as important if you have nothing to space the floor for.
So the question of who is more important — a DeRozan-type or a Porter-type — isn't the right question at all. Because the answer is: It's relative to your teams's success.
The Value of Otto Porter
First, it's important to note that Porter is having a down shooting season. Here's his field goal percentage by different areas of the floor:
He's been one of the league's best 3-point shooters each of the past two seasons, but is just average this year. On corner 3s he's making just 36.1% of his attempts.
It's not great. Still, the impact of his spacing is still felt.
Per Cleaning the Glass, the Wizards have shot 4.3% better at the rim this season — the 89th percentile among eligible players. In fact, they've shot better in every area with him on the floor vs. off except on corner-3s. Even in a down year, his shooting his helpful.
But without Wall being his usual self, it hasn't translated to high-end success for the Wizards. Wall has a -4.4 on/off court differential this year; compare that to his +5.4 and +8.2 marks the past two seasons, respectively. If that's the mark of your foundational player, it doesn't matter how well or how poorly your role-players are playing.
The main problem with the Wizards this year, however, is defense. Washington sits 26th in defensive efficiency and a miserable 29th in effective field goal percentage allowed.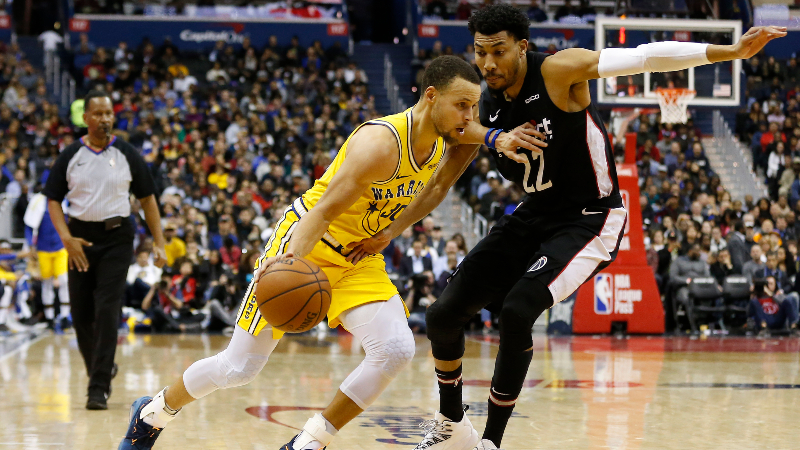 Interestingly, the Wizards have been better in half-court defense, ranking 16th, than transition defense, ranking 29th. They've allowed the most transition opportunities on steals and 26th-most off live rebounds. That, to me, suggests mediocre point guard play along with overall team apathy.
Further, the Wizards have allowed the fourth-most shots at the rim and fourth-highest field goal percentage on those shots. The center position has long been an issue in Washington, and it's clearly still a problem. Among main rotation players, the two with the best defensive field goal percentage are Porter and Markieff Morris — the two players just traded.
Again, Porter isn't blameless by any means for the Wizards' struggles this year. But he's been cast as a scapegoat when in reality the problems are systemic. And in general, Porter's value increases as his teammates and the overall franchise get better — he's a ceiling-raiser, not a floor-raiser.
NBA Luck and Porter in Chicago
Unfortunately for Porter, he was acquired by the Chicago Bulls, who currently sit at 12 wins on the year and are projected to finish at 20 by FiveThirtyEight. That's obviously not a place a ceiling-raiser is going to be maximized.
He should help a bit: The Bulls rank 24th in 3-point rate and 27th in field goal percentage at the rim. Still, the Bulls need a floor-raiser who can propel them to a place in which Porter's value becomes apparent — much like how Draymond Green's value is multiplied in Golden State around Stephen Curry and Kevin Durant.
It goes to show how much an NBA player's career is dependent on luck. I don't think the basketball community at large is that great at identifying ceiling-raisers, and those players, if drafted or signed early in their careers to bad teams, are often labeled as busts or poor players — when in reality they're simply at a place that isn't yet set to understand their value.
What would Draymond look like if he was drafted by the Wizards? What about Porter with the Bucks? Obviously we'll never know, but being lucky is a such an underrated part of an NBA career — and potentially an inefficiency in the NBA market.
Porter is thought of currently as an overpaid wing who regressed this season, when in fact perhaps he's a ceiling-raiser who hasn't often played for teams who will help realize his skillset.
How would you rate this article?