Scoreboard Malfunction in Pelicans-Wolves Causes (Weird) Bad Beat
Credit:
Derick E. Hingle-USA TODAY Sports. Pictured: Tyus Jones and Karl Anthony Towns.
The scoreboard at the end of Monday's Timberwolves-Pelicans game displayed the incorrect score in the final minute.
It caused confusion on the court and a back-breaking foul from Karl-Anthony Towns, impacting the result of the second-half spread.
OK so here's the situation: the Timberwolves (-3.5 2H, +8.5 adjusted with halftime score) are down eight points to the Pelicans with 22 seconds left. The shot clock is off. The Pelicans have the ball. They cross half court. This game is over.
We've seen teams unnecessarily foul in situations like this before. It's nothing new.
But here's the thing: the scoreboard inside the arena had the wrong score. According to The Smoothie King arena, Minnesota had an extra point and the Timberwolves thought the game was closer than it actually was.
Listen here:
Nobody knew what was going on.
So, Karl-Anthony Towns thinking they're down seven — not eight — fouls Julius Randle, who makes a free throw to put them up nine. Gorgui Dieng misses a 3 at the other end. The rest is history.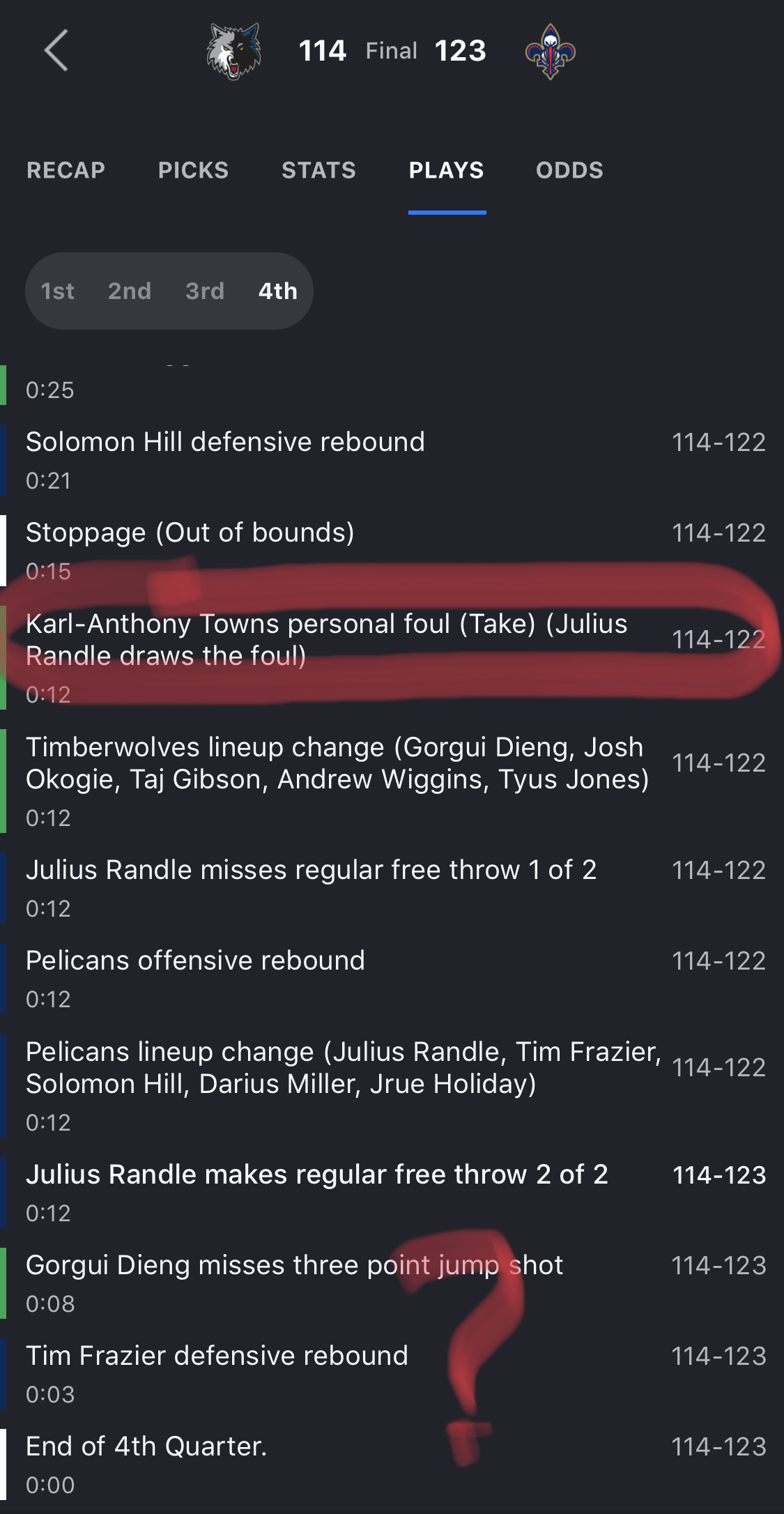 Would Towns have fouled knowing they were down an extra point? Would they have even have tried to steal the ball from Jrue Holiday? We'll never know.
All that matters is that the Timberwolves did not cover the second half. A strange bad beat to say the least.