Suns 2018-19 Season Win Total: Phoenix Will Need a Season to Grow
Credit:
Credit: Mark J. Rebilas-USA TODAY Sports. Pictured: Phoenix Suns guard Devin Booker (1) at Talking Stick Resort Arena.
Check out this post for updated season win total odds and this post for my other 29 season win total picks.
Phoenix Suns
The Pick: Under 29
Confidence: 8 out of 10
The case for the under: Well, for starters, you have shooters and big men and cutters and no one to bring it together. They are almost entirely without a point guard.
In the modern NBA you don't need a pure point; Nikola Jokic is point-center for Denver, and Draymond Green is way more point guard for the Warriors than Steph Curry is.
What you absolutely do need is someone to set the table, and the Suns appear to be throwing a big bucket of talent on the table and then trying to move stuff around to where it should go.
They're young, so they're going to be bad defensively. This team was at 16 Pythagorean wins last year. A fourteen-win jump is astronomical. Now, much of that was the prolific tank job, sure.
However, young teams are typically inefficient on both sides, and Phoenix is super young. Even veteran assets such as Trevor Ariza and Troy Daniels could be buyout candidates after the deadline, opening up the chance for another tank job, especially if DeAndre Ayton doesn't look dominant.
A number in the mid-20s would make me pump-fake, again, I like this core a lot. But at 29?
The case for the over: This young core is good. Legitimately good. Devin Booker is coming back healthy, and he's in the first year of his extension when a lot of players really take off.
Josh Jackson had a terrible start to last season and was quickly forgotten. Then he got his feet under him and things started to change. Jackson is versatile and athletic, and once the game slowed down he started to make more of an impact.
He shot 37% in December, then shot above 44% the next three months before tailing off in the last seven April games amid the prolific tank effort from Phoenix.
No one knows what to expect from Ayton, a spectacular physical specimen with a relatively archaic model for a big man. But even if he's simply helpful as a physical presence to draw defenders, that will be a plus.
The Suns added Trevor Ariza for shooting and veteran leadership. Rookie Mikal Bridges could be good off the bat. He's older, and his game fits perfectly in the modern game.
Phoenix has shooters everywhere, and that also matters in today's NBA.
The Suns also have the assets to address their biggest weakness. This team is going to be way more fun than it's been since Goran Dragic was around.
The verdict: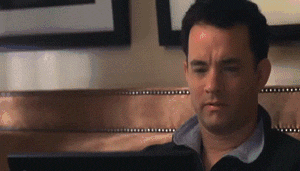 29 is just wayyyyyy too high.
How would you rate this article?