Spurs 2018-19 Season Win Total: Will San Antonio Lose a Step Without Kawhi?
Credit:
Credit: Troy Taormina-USA TODAY Sports. Pictured: San Antonio Spurs head coach Gregg Popovich talks with guard Dejounte Murray (5) in game four of the second round of the 2017 NBA Playoffs against the Houston Rockets at Toyota Center.
Check out this post for updated season win total odds and this post for my other 29 season win total picks.
San Antonio Spurs
The Pick: Over 44.5
Confidence: 8 out of 10
The case for the over: This is not rocket science. When the Spurs tanked to get Tim Duncan in 1997 they won 20 games. Aside from the David-Robinson-injury season and the 1999 lockout, the Spurs have won 45 games or more in every season since 1989. I was turning 7 years old the last time the Spurs won fewer than 45 games. They still have two All-Stars in LaMarcus Aldridge and DeMar DeRozan.
More importantly, the Spurs have figured out how to effectively game the system of the regular season. Winning regular-season games is about:
1. Talent
2. System
3. Consistency
If you play consistently, you will beat the bad teams, and guess what?
Over the past 10 full seasons, the Spurs are an absolutely astonishing 303-51 against teams that finish under .500. That's an 86% win rate. They are good for a minimum of 25 wins at worst, which gets them halfway to the over.
This isn't about this team; I don't think this season's Spurs team is very good relative to standards. It's about how Gregg Popovich knows how to game the regular season.
The case for the under: The Spurs won 47 games last season with Kawhi Leonard barely being in the state of Texas, but there's still instability here. The big three are finally all gone; Manu Ginobili retired and Tony Parker signed with the Hornets (which is just gonna be weird).
Kawhi Leonard is gone and replaced by DeMar DeRozan who's like Kawhi Leonard if Leonard was older, less efficient, worse defensively and less athletic. Pau Gasol is still somehow sucking up minutes on this team.
The Spurs lost key defender and wing shooter Danny Green from a team that had the fourth-lowest 3-point rate last season.
There's more instability here than there has been in decades and that's key to consider.
Year after year we've said "same old Spurs." And that's true … until it's not.
Verdict: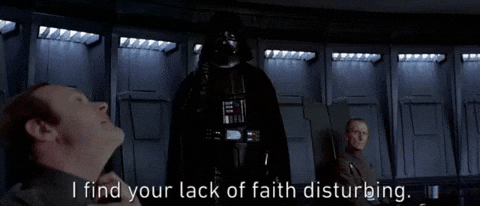 The Spurs win more than 45 games. They just do. They are masters of gaming the regular season. They still have two All-Stars and the division isn't a gauntlet.
They'll get improved offense from DeJounte Murray and Davis Bertans, and find a way to compensate for DeRozan's defense.
To expect any less is to question a team that has too often been the very model of consistency. When the talent runs out, we can talk about their downfall, but they aren't completely out of resources yet.
Keep the faith.
How would you rate this article?