Koerner's Wednesday NBA Prop Picks: How to Value Kyrie Irving vs. Raptors
Credit:
Kim Klement-USA TODAY Sports. Pictured: Kyrie Irving
Sean Koerner compares his player projections to the NBA props offered on Wednesday to find the bets offering the most value.
His favorite prop on Wednesday involves Kyrie Irving. Other props from the following games are also included: Raptors-Celtics, Nets-Rockets and Pelicans-Warriors.
As soon as most of the NBA player prop markets are up, I quickly compare the lines to my projections to see the bets that are offering the most value.
I've put my favorite prop today below, in addition to props from the following games: Raptors-Celtics, Nets-Rockets and Pelicans-Warriors.
An important note: It's critical to shop for the best number possible, which is why I've indicated the book that's offering the number listed.
These props tend to move very quickly. Use the fair odds, which I derive from my projections, to determine when a bet no longer has value after it's moved.
Let's dig into my favorite prop of the day.
Yesterday's Record: 10-5-1 (66.7%), +4.34 units
Overall Record: 10-5-1 (66.7%), +4.34 units
Want more props coverage? Be sure to check out our industry-leading props tool over at FantasyLabs.
All odds as of 4 p.m. ET.
---
Koerner's Favorite Prop for Wednesday
Kyrie Irving under 37.5 Pts + Reb + Ast -115
Fair number: 34.5
Kyrie returns from a one-game absence in what appears to have been a minor quad injury. It comes at a great time for the Celtics as they face the best team in the NBA tonight in the Raptors.
The last time they met, Kyrie put up 43 points, so you have to figure their gameplan will be to try to slow him down.
Right now, his Points + Rebounds + Assists prop is at a steep 37.5 at the time of writing.
I have the fair line for this prop being closer to 34.5, making a fair price for 'under' 37.5 right around -165.
This is simply a no-brainer spot to take the value given to us here.
Another wrinkle to consider: Over on FanDuel, they are offering the same prop at 33.5 with the over price of -116.
If we assume a fair line of 34.5, the fair price for the over would be around -118. In addition to taking under 37.5, I would make a smaller bet on the over 33.5 to try to hit the 4-point middle.
My calculations have the chances of getting a middle — Irving ending up between 33.5 and 37.5 — around 20%.
Just looking at his past 25 games, Irving has ended up landing in between those numbers six times (24%). That's an incredible middle opportunity.
---
Raptors vs. Celtics
Kyrie Irving Under 25.5 Points -115
Fair number: 23.5
Kyrie Irving Under 37.5 Points + Rebounds + Assists -115
Fair number: 34.5
Kyrie Irving Over 33.5 Points + Rebounds + Assists -116
Fair number: 34.5
Kyrie Irving Under 2.5 3s +110
Fair number: 2.5 (-113)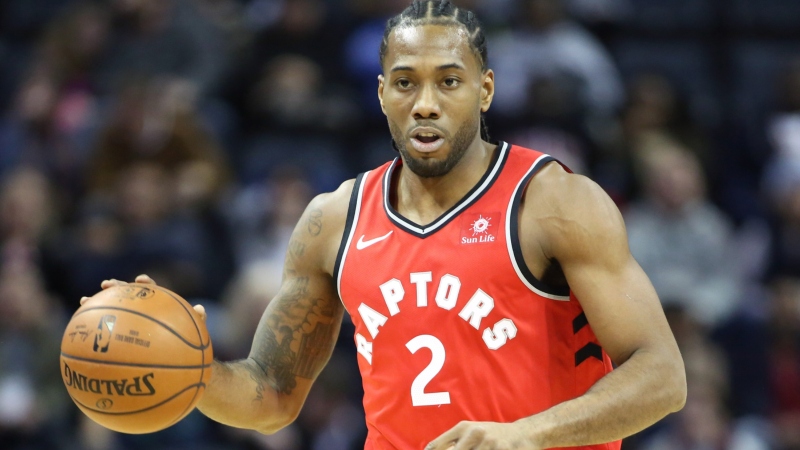 Marcus Morris Under 6.5 Rebounds -115
Fair number: 5.5
Kawhi Leonard Under 28.5 Points -115
Fair number:
Kawhi Leonard Under 3.5 Assists +102
Fair number: 3.5 (-150)
Kyle Lowry Under 15.5 Points -115
Fair number: 13.5
Pascal Siakam Over 6.5 Rebounds -140
Fair number: 6.5 (-160)
---
Nets vs. Rockets
Austin Rivers to Outscore Spencer Dinwiddie +136
Fair number: +110
Eric Gordon Under 19.5 Points -114
Fair number: 18
P.J. Tucker Over 6.5 Rebounds -114
Fair number: 7.5
P.J. Tucker Under 1.5 3s +162
Fair number: +135
---
Pelicans vs. Warriors
Jrue Holiday Under 20.5 Points -115
Fair number: 19
Jrue Holiday Under 32.5 Points + Rebounds + Assists -115
Fair number: 31