Moore: My Rankings and Analysis For All 30 NBA Season Win Total Bets
Credit:
Photo credit: USAToday Sports. Pictured: Blake Griffin, LeBron James and Kawhi Leonard
Looking to bet on 2019-20 NBA season win totals? You've come to the right place.
Action Network NBA guru Matt Moore makes his over/under picks for all 30 teams below and gives his confidence in each selection.
Welcome back my friends to the show that never ends. We're so glad you could attend … come inside, come inside.
The NBA is back this month, and that means NBA futures are back. As we did last year, I've written the case for the over and under for every team's win total and ranked whichever one I'm going with based on my confidence in the bet. Those confidence levels (0 to 10) comprised the rankings below.
---
All odds as of Friday. Check out PointsBet, where Action Network users get an exclusive 200% deposit match (deposit $50, bet with $150).
---
A couple of final notes for this year's edition:
Instead of using just Westgate Las Vegas SuperBook odds, I took a sample from multiple books, including PointsBet, FanDuel, DraftKings, Caesars and Circa Sports, along with Westgate. You may not have access to all these books and numbers, so keep that in mind. The confidence ranking is a good indicator of how closely you should monitor and how important it is you shop for the best number.  (Note: Always shop for the best number.)
For reference, last year I went 20-9-1 on win totals. Not great, but good enough. Notably, as I reviewed my wins and losses over the summer, I noticed my most confident picks were not my best. I've tried to learn some lessons (like not having the highest win total teams as most confident), but that's maybe something to remember.
I evaluated historical data, rosters, performance last season both in actual wins and Pythagorean expected wins based on statistical performance

, and all the other factors I could.
You'll find links to each individual team below. Let's get cracking with the rankings.
Go directly to your team: ATL | BOS | BKN | CHA | CHI | CLE | DAL | DEN | DET | GSW | HOU | IND | LAC | LAL | MEM | MIA | MIL | MIN | NOP | NYK | OKC | ORL | PHI | PHX | POR | SAC | SAS | TOR | UTA | WAS
Fear Is a Good Thing
30. Indiana Pacers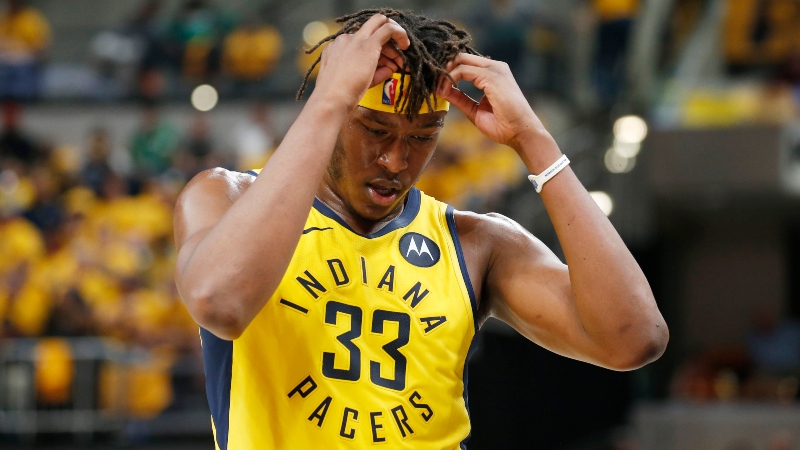 The pick: Under 47.5
Confidence: 1 out of 10
The Case for the Under (47.5, DraftKings): Oladipo, Oladipo, Oladipo.
This team is without its best player, Victor Oladipo, to start the year and for several months. There's no timeline for his return, and all of the injury information on his ruptured quad is the stuff of nightmares.
He's supposed to return in December or January. But if he comes back and isn't right? If he's not strong enough yet? He's back out again, and that could be the year. You don't want to hold an over bet on the Pacers, even with the positive reasons listed above, with the chance that Oladipo doesn't come back this year — or comes back significantly less than 100 percent — even if it's remote.
And those missing players? Thaddeus Young, one of the best plus-minus guys in the league who opened things for Myles Turner and Domantas Sabonis, who haven't played together much. Bojan Bogdanovic, who was ineffective in the playoffs but was close to a 50-40-90 shooter before Oladipo's injury and carried them to the playoffs late. Can Malcolm Brogdon be that guy?
Speak of the devil, Brogdon comes with a host of foot injury concerns that spook a lot of front office folks. Sabonis took a step backwards last summer. Jeremy Lamb and T.J. Warren came from the Hornets and Suns, respectively: Do you want to trust escapees from those teams to win games?
Their point guard rotation is Brogdon, T.J. McConnell and Aaron Holiday (who I admittedly love and think will be really good). They play in the toughest division in the East and got walloped last year by the Sixers, whom they play four times.
The margin is too close here; they probably don't win fewer than 43, but they are also definitely not a 50-win team without Oladipo.
The Case for the Over (46.5, PointsBet): The Pacers have gone over their win total in two of the three years under head coach Nate McMillan, including the past two. Despite an offense that doesn't accentuate the things that typically translate to success (pace and 3-pointers), the Pacers still finished top-20 last season, even without Victor Oladipo the back half of the year … Read more here
29. Miami Heat
The pick: Under 43.5
Confidence: 1 out of 10
The Case for the Under (43.5, PointsBet): I have so many questions. So, so many.
OK, so the Justise Winslow-at-point thing had a lot of really promising signs. I went back and watched every possession with him at point this summer, and it's obvious why it works: Winslow's size created problems for defenders, and oftentimes teams were freaked out by that approach and didn't have a plan to counter. That likely changes this year.
Winslow is a willing and capable floor-setter and passer, but much of what he did was very rote mechanics. He ran the sets and executed what was called for, but there was very little in the way of improvisation. Jimmy Butler mitigates that, for sure, but there's also a decent chance that with a little more film study applied that teams will be better prepared to counter what made those lineups go.
Then there's Butler. Teams with Butler playing 35 minutes per game or more (including last year's Wolves) have hit the under five out of the last six seasons. There's a lot of noise in there, from the Bulls' roster management and coaching to the Sixers' improvement after adding Butler last year. It's just that that number is worth at least considering.
Butler just turned 30. Two executives with prospective interest (who were unlikely to sign him) noted research their teams had done on former Tom Thibodeau-coached players after 30. The results, given the insane workloads earlier in their careers, were not good. There's real reason for pause.
The Heat have a diversity of skills, but that also entails a diversity of weaknesses. They're not great shooters, finishing 21st in eFG% last season, and they were 26th in turnover percentage. It's also tough to find exactly what they're specifically great at. Butler is an example of that issue.
He's a great defender, a great individual scorer, a great shooter and a really underrated, pretty-great passer. He's also not elite at any of those skills. He's not the defender Paul George is (despite his reputation), not the creator LeBron is, not the shooter Klay Thompson is.
He's exceptionally versatile, but he's somehow neither a top-level creator nor elite as the tip of the spear. He's just really great at a lot of things.
The Heat roster is also collectively weird. Bam Adebayo is a central part of their formula, but he's not a guy you throw the ball to and say, "go get a bucket," nor is he a top-level shot-blocker. Kelly Olynyk is hugely important, as any plus-minus analysis shows, but you can't really identify what makes that the case. Winslow shot 37.5% from deep last season, which is great. You have to wonder if it's sustainable, though.
The Heat also have the ninth-toughest opening schedule. If things are rough to start the year, how is Butler going to respond? He's not exactly a reliable locker room guy.
The Case for the Over (42.5, DraftKings): Great coaching, capable NBA players, the weakest division and a superstar in Jimmy Butler … Read more here
28. Oklahoma City Thunder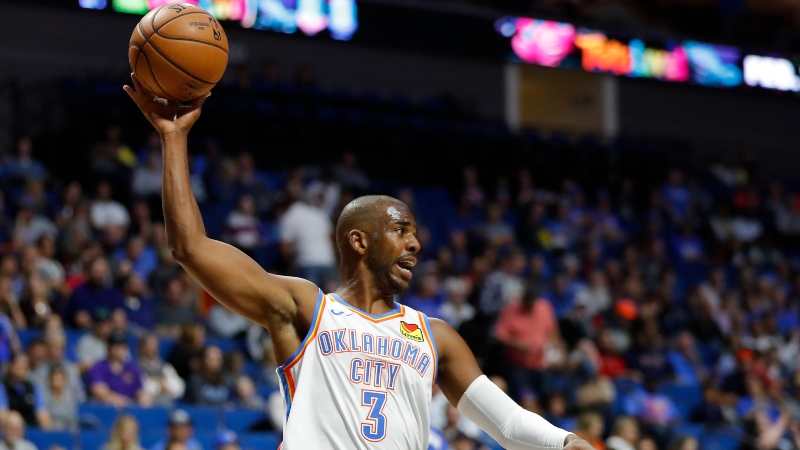 The pick: Over 31.5
Confidence: 1 out of 10
The Case for the Over (31.5, PointsBet): Chris Paul, Danilo Gallinari and Steven Adams is the core of a playoff team in the East. They don't play in the East, which is why their playoff odds are rightfully low. But that team is probably as good as several of the lower-seed playoff teams in the East, even without Shai Gilgeous-Alexander.
Billy Donovan has never set himself apart in the NBA the way he did in college, but there's also never been any real signs he's not a good coach. His defenses have consistently excelled; his offenses have consistently struggled with small signs that they could be better if, you know, there wasn't a Jordan Brand demon at the wheel.
This is not to disparage what Russell Westbrook has accomplished, but it's to note that when the Thunder ran an offense that was more egalitarian, as they did for a three-month stretch mid-season last year, there were signs it could be good.
This number is a pretty damning indictment of Chris Paul, the future Hall of Fame point guard who may not be the player he once was but remains dangerous in many aspects. Paul's down year shooting was 36% from deep, and his defense was still tenacious and disruptive. He may be a domineering pain to deal with in the locker room, but he's also the guy who's going to yell at your wing to get out of the paint to fix the spacing in your set.
Will the Thunder trade assets this year? The sense talking to sources both close to OKC and around the league is that it'll depend on how it goes. If they get off to a good start? They'll see it through. For right now, CP3 is committed to giving this a go. Steven Adams is going to be the same guy he always is, and Gallinari is a professional.
The rest of the roster is uninspiring… but they're also almost entirely veterans. They know what they're doing, and that, plus their defensive potential, will give them a chance in a lot of spots.
The Thunder may cut bait and start trading off the rest of their assets, but that may also be so late in the season that the Thunder finish in the mid-30s anyway.
Additionally, let's say they deal Paul and even Gallinari. They still have Shai Gilgeous-Alexander. Do you want to subject a promising player in his second season, coming from L.A., now in a small market, to a prolonged losing/rebuilding stretch?
The Case for the Under (32.5, DraftKings): There's a pretty simple scenario for the under to hit: OKC has the toughest strength of schedule through November, and if things go downhill, that means the team could simply pull the plug early … Read more here
27. Charlotte Hornets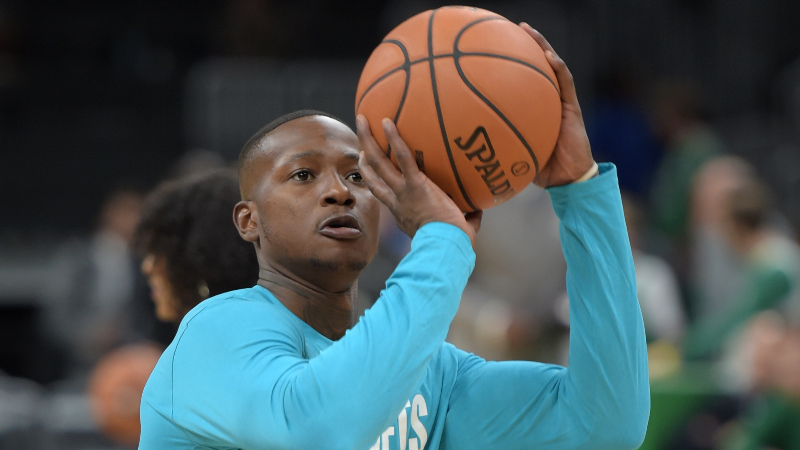 The pick: Under 23.5
Confidence: 2 out of 10
The Case for the Under (23.5, PointsBet): They have no star player and nothing they are definably great at. They finished 11th in offense last year but had Kemba Walker. They finished 23rd in defense, although it should be noted that Walker had the fourth-worst Defensive Rating on the team. Walker gives good effort for his size and can be pesky in a great scheme with great personnel, but he's still undersized. Terry Rozier will be better in that capacity (and that capacity only).
But overall, the roster doesn't present anyone you feel you can count on to hold up the unit on either end. Cody Zeller looks great in all the advanced metrics but needs a scoring point guard to optimize what he provides. The veterans can shoot and defend a little but can't create on their own.
Where are the eight wins vs. the West really going to come from? The Hornets have as much incentive to tank as any team in the league; pulling the plug is not inconceivable.
Their media day was filled with talk about how coach James Borrego has communicated to the veterans that this year will be about playing the young guys. This is the beginning of a fire sale — on assets no one actually wants.
The Case for the Over (22.5, Caesars): I will admit, I am probably not the one to approach on this team, as I've thought they were better than their record the past three seasons. However, they did hit their over comfortably last season, which I was on … Read more here
26. Minnesota Timberwolves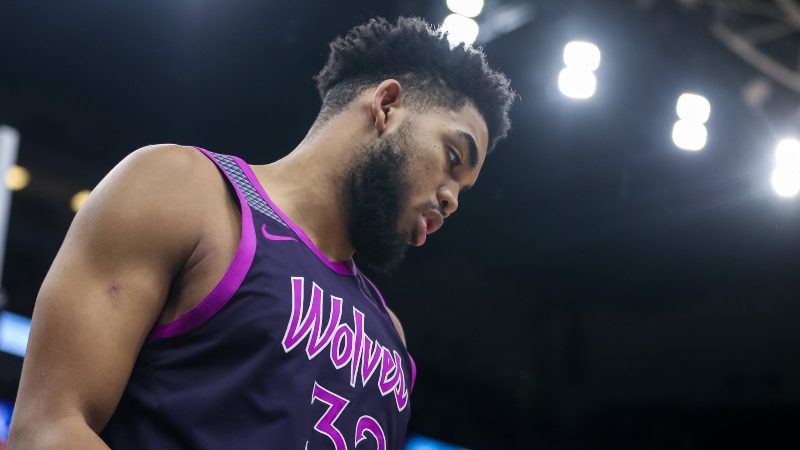 The pick: Under 35.5
Confidence: 2 out of 10
The Case for the Under (35.5, PointsBet): Spoiler Alert: Andrew Wiggins will not make a leap and will not be a net positive this season.
He is a drag on his team on both ends, and his play style implicitly makes it harder to win. Wiggins isn't all bad; he's really not. He's just a high usage (24%) player with significant drawbacks who isn't really good at anything. Like Rudy Gay before him, he'll eventually become a competent role player somewhere. But even after he shot 34% from 3 last season, Karl-Anthony Towns' Net Rating was worse with him on the court.
Outside of Teague, this is a brutally young team. Wiggins, Jeff Teague, Robert Covington, Gorgui Dieng and Noah Vonleh are the only players with five or more years of experience, and those guys could all be traded in-season.
From January through March (the toughest part of the season), they have a top-seven schedule each month. Even a good start could get buried there, and that's before the tough injury and sickness stretch in that time frame.
This number is also key. Under 35 wins is a standard bad-team record. Over 35 is a team that "was competitive and hung in the playoff race for a while."
It does not seem likely that the Wolves are going to be in the playoff race at any point. Even if they're on pace for the mid-30s, they'll likely be so far out by the All-Star break that they'll have to transition to tanking from a practical sense.
The Case for the Over (35, Caesars): There's talent here. Karl-Anthony Towns is a legitimate monster when he's engaged and has it going. Josh Okogie is a legitimately great defender. Jeff Teague is in a contract year. Robert Covington can shoot and was a Defensive Player of the Year darkhorse before he fell off the map … Read more here
Tread Lightly
25. Denver Nuggets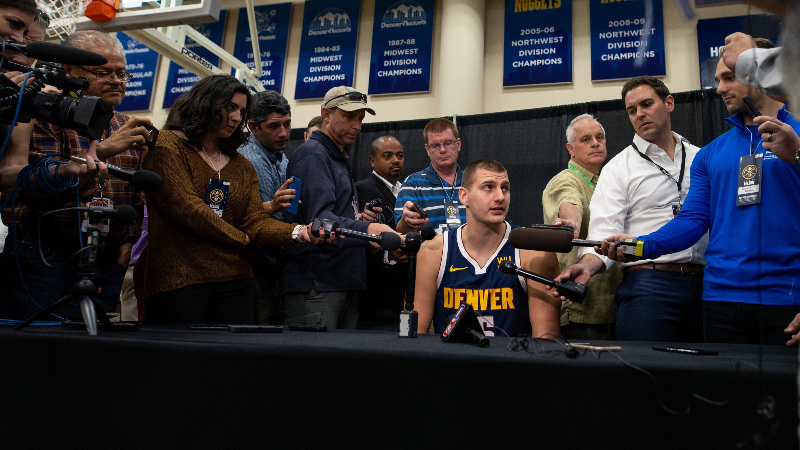 The pick: Under 53.5
Confidence: 2 out of 10
The Case for the Under (53.5, FanDuel): Let's start with the big-ticket item: Nikola Jokic just played the longest season of his life, going all the way until late May. In late July he joined the Serbian national team to train for FIBA play, and he played until mid-August.
Six weeks later, he entered training camp. This is a substantial increase in workload for the Nuggets' most important player. Any dip whatsoever in Jokic's play affects the entire team.
Jokic proved in the playoffs he can handle big usage loads; his performance in Game 4 of the Blazers series after the triple-overtime loss in Game 3 was the stuff of legends. But the concern isn't physical — it's mental and emotional.
The Nuggets are aware of this; it won't blindside them. But it also means it's likely they put him on some sort of rest program. Jokic averaged fewer than 32 minutes per game last season, which helped to get the best minutes out of him.
That number is unlikely to go down, but he may not play 80 games again, and every game he doesn't play will be a loss vs. the elite teams, a coin flip vs. good teams and increase their variance vs. the bad teams.
Then there's the rest of the Nuggets. It's difficult for teams after playing high-stakes basketball for two months to go back to getting excited to play the Hornets on a Tuesday in February.
The Nuggets are likely to play Michael Porter Jr. and Bol Bol at least some this season to see what they have. Young players trying to make impactful plays on good teams usually produce negative stints.
There's some casual regression to be expected as well. Denver won 20 road games last season, the third most in franchise history. Denver was the No. 1 team in clutch situations last season (games inside five points in the last five minutes), going 31-15. That's a sign of a strong team but also a sign that things broke exceptionally well for them last season.
"Ah," the over bettor says, "but things didn't break their way. They had all those mid-season injuries they had to overcome!" And it's true, Denver did have to get through a stretch without three starters at one point.
In that span, however, Torrey Craig, Juancho Hernangomez and Malik Beasley all played exceptionally well (arguably the ceiling of their individual abilities).
It's not that those players aren't actually that good; they deserve all the credit in the world for stepping up. However, it's unclear whether that play in expanded roles is sustainable over time.
In short, if they get hit with the injury bug again — a concerning issue with Gary Harris' and Jamal Murray's history, with Barton coming off a hip injury and Paul Millsap being 34 — they might not be so fortunate to get that level of "next man up."
The Nuggets also allowed the lowest 3-point percentage in the league. Their defense was legit and improved as the year went on; for example, they were second in 3-point attempts allowed per 100 possessions mid-season and got that to 14th by the end. But that 3-point percentage is mostly thought of as luck-influenced. Again, a lot went right last year.
And finally, there's the fact that the league sliced the Nuggets' home games vs. teams on back-to-backs dramatically. Utah, by contrast, has 13 home games vs. teams on a back-to-back. They Nuggets have just six this season.
The Case for the Over (52.5, PointsBet): The case here is mathematical. The Nuggets won 54 games last season and feature the second-most continuity of any starting lineup unit … Read more here
24. San Antonio Spurs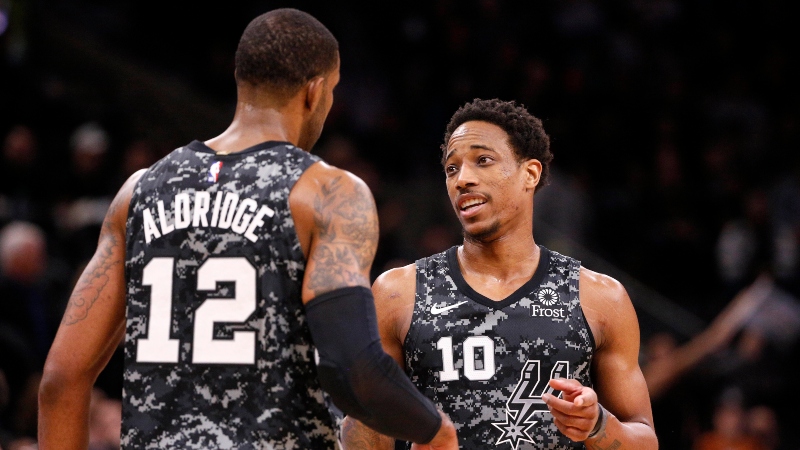 The pick: Over 46
Confidence: 2 out of 10
The Case for the Over (46, Circa): Death. Taxes. Spurs.
San Antonio has hit the over on its win total in 11 of the past 14 seasons.
The Spurs are perennially underrated the way a lot of small market teams are. There's rarely any steam on them to carry them forward. This number has gone up big time from open; FanDuel and DraftKings had this all the way down at 44.5 months ago. That number put them much closer to a 10 confidence rating for me. Under 45 wins for the Spurs is just a silly idea.
Truth is, I don't find much to love about this team's upside, but they're quite simply a low-risk investment. The Spurs are so consistently in the 45-50 range that it's clockwork.
The Spurs have been the best team at gaming the regular season in NBA history. They've won 80% of their games vs. teams under .500 over the past decade and went 26-15 last year in a "down year" vs. such teams.
That was without Dejounte Murray, who quite honestly might be their best player going into the season.
The Spurs will be good defensively. Their bench will be good again. And their young talent has real promise. LaMarcus Aldridge will give his usual consistent 20-8 performance to hold them up in production, as will DeMar DeRozan.
The Spurs are uninspiring to the imagination and beneficial to the wallet.
The Case for the Under (46.5, PointsBet): I really can't stress this enough: Their two best players (Aldridge and DeRozan) had negative on vs. off Net Ratings. That means the Spurs outperformed their opponents by more points per 100 possessions with those two on the bench than on the floor … Read more here
23. Cleveland Cavaliers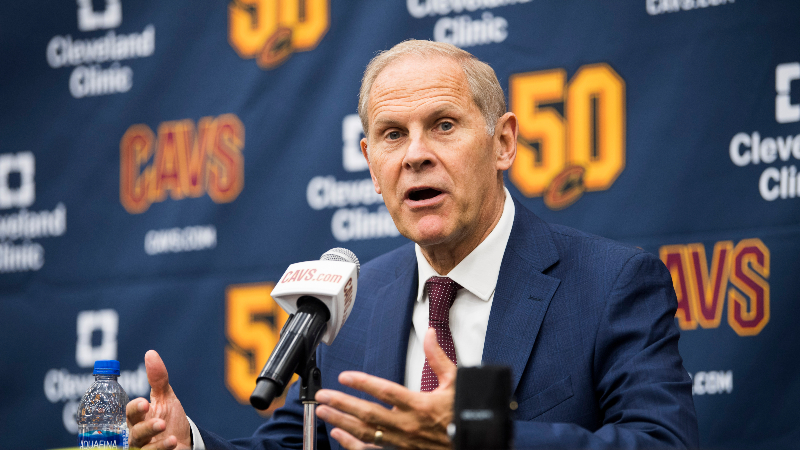 The pick: Under 24.5
Confidence: 3 out of 10
The Case for the Under (24.5, PointsBet): They're a rebuilding team with a rookie (NBA) head coach, with young guards and veterans who are likely to be dealt by the deadline.
They have a top-10 schedule through the first two months. Rebuilding teams that face tough beginnings tend to have the plug pulled earlier. They had the worst expected win-loss record in the league last season. They were truly as bad as their record said.
This is going to be a bottom-five defense in the league. Only the Hawks stand out as a team I think will be worse on that end.
You can build a decent defense with Kevin Love on the floor. You can't build a decent defense with Love on the floor surrounded by kids who aren't old enough to rent a car on their own.
They face Milwaukee, Detroit and Indiana four times, and they went 4-12 in their division last season.
They may have promising talent, but they don't have assuredly good talent, and the history of college coaches making the jump is checkered at best.
The Case for the Over (23.5, DraftKings): OK, I can do this. I'm a professional. This is a thing I can do. I believe in myself. I am one with the Force and the Force is with me.
Kevin Love and Tristan Thompson were hurt almost the entire season. Their addition, even if they are traded by the deadline, will help … Read more here
22. Golden State Warriors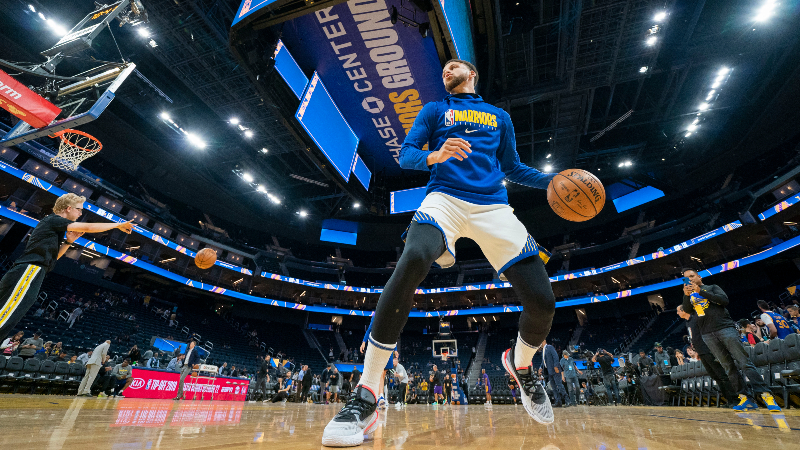 The pick: Over 47.5
Confidence: 3 out of 10
The Case for the Over (47.5, PointsBet): Miss me with Kevin Durant. Miss me with Andre Iguodala. Miss me with Klay Thompson for a few months.
This is Steph Curry, Draymond Green and Steve Kerr — without expectations, without pressure, with a grudge to bear and an opportunity. I do not want to bet against them.
In many ways, this is the litmus test for Curry. Curry's backers have long said he's not just the best player in the league now, but one of the best in league history. Their case is not without merit.
Now we get to see what he looks like not flanked by four future Hall of Famers (or three, going back to 2015 and 2016).
This is an opportunity to prove that he's not the product of system and surrounding greatness and that his brilliance can translate on its own.
Green seemed to slide for most of last year but got himself in shape and turned it on to help the Warriors secure the 1-seed. He was brilliant in the playoffs.
There's reason to hold concern for Green's health as he ages, but for another season. With everyone writing him off, this is the exact spot you want to buy in on him.
The Warriors hit their under the last two seasons because the bar was set in the low 60s. This number is asking if a two-time MVP and his former-DPOY cohort, with Klay Thompson conceivably back at midseason, can hit 50 wins.
That's an absurdly low bar. I get Durant's gone. But what made the Warriors The Warriors the past five seasons was undeniably Curry, and he's still around. That, plus Kerr in a spot where he gets to get creative, gives confidence.
D'Angelo Russell is coming into his prime, and if Kerr and Curry can get through to him, to maximize him, the Warriors will have the most dangerous perimeter attack since… well the last time they had Curry and Klay Thompson healthy five months ago.
The Case for the Under (49, Circa): So you're trying to create a formula that says the adversity is so great that their top-end talent can't compensate.
The schedule is brutal. The Warriors have the ninth-toughest schedule in October and November, the 11th-toughest in January and the 10th-toughest from March through the end of the season … Read more here
21. Brooklyn Nets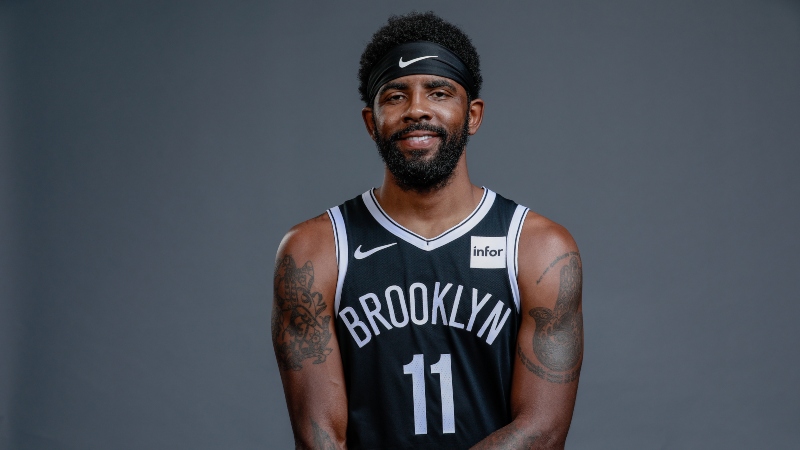 The pick: Over 43
Confidence: 4 out of 10
The Case for the Over (43, Caesars): The Nets were a good team last year. They were well-coached with the second-best road record against the spread.
Here's what they bring to the table:
Size with Jarrett Allen and DeAndre Jordan
Wing shooting with Caris LeVert, Taurean Prince and Joe Harris
Guard play from Spencer Dinwiddie, Garrett Temple … and Kyrie Irving
They shouldn't be necessarily bad in any particular area.
They have enough talent and coaching to ensure they won't be terrible defensively. They were 15th on defense and 19th on offense last year, and even without Kevin Durant and several key contributors from last season, they should be able to hit that range again.
Irving is complicated, sure. There is a formula the Celtics provided two seasons ago for how to win with him as your best player: Play awesome defense, slug it out, keep it close and then have Irving deliver a flurry in clutch time — when he's at his best as a shot-creator — to secure the win.
Irving plus competent defense plus playing in the East plus a weaker Atlantic division gets them to at least .500 — and from there, you're well within range. They have a strength of schedule in the low 20s until Jan. 1. It's manageable.
The Case for the Under (44.5, DraftKings): I'm going to start with the more dubious trends and head to the stronger stuff … Read more here
You Have My Attention
20. New Orleans Pelicans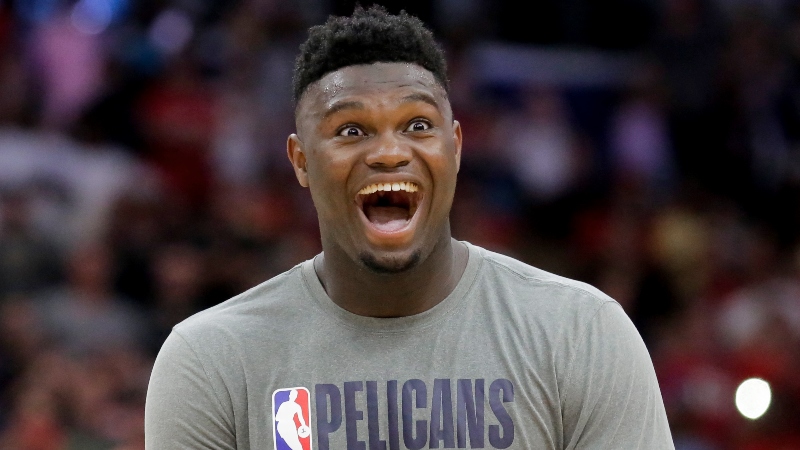 The pick: Over 38.5
Confidence: 5 out of 10
The Case for the Over (38.5, DraftKings): Let's take out the Lakers kids entirely. Let's just remove Lonzo Ball, Brandon Ingram and Josh Hart.
You've still got a rotation of Jrue Holiday, J.J. Redick, E'Twaun Moore, Derrick Favors, Zion Williamson, Frank Jackson, Jahlil Okafor and Jaxson Hayes, even with Darius Miller out.
That's a playoff-caliber starting rotation and some decent depth. You add in the youngsters with upside, and there's reason to be optimistic about the regular season.
The Pelicans were surprisingly competitive the back half of the season last year even after Anthony Davis absolutely abandoned the team.
This year, if they survive the front half of their schedule, they have the 28th-ranked strength of schedule after the All-Star break.
Finally: Zion Williamson may simply be such an explosive force as to fundamentally change their trajectory. It's a lot to ask of the kiddo, but the talent is there, and he's got a supporting cast. This roster was built to compete.
The Case for the Under (39.5, PointsBet): They have the No. 1 toughest schedule before the All-Star break. Their best player is a rookie undersized power forward without range. They will play two young players (Ball and Ingram) who cannot or do not shoot from range, and their supporting cast of wings was questionable before Darius Miller's Achilles injury … Read more here
19. Utah Jazz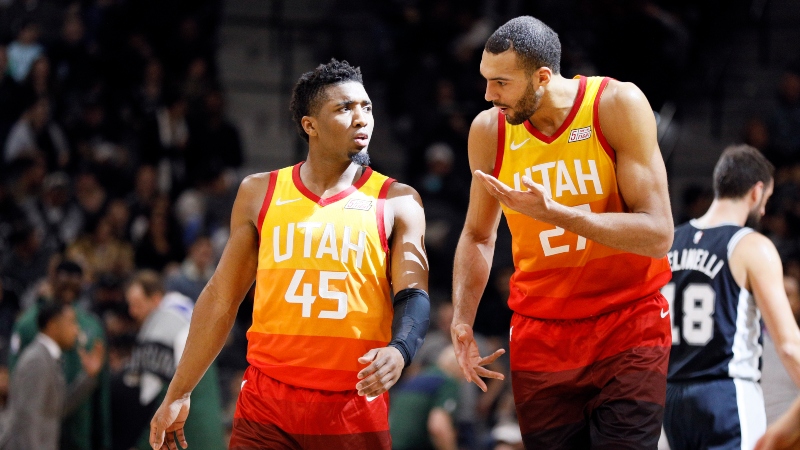 The pick: Over 53.5
Confidence: 5 out of 10
The Case for the Over (53.5, PointsBet): They've gone over in seven of their last 10 seasons. Like the Spurs and Raptors, the number is always too conservative based on the low amount of action they receive. They're the anti-Lakers.
They're exceptionally well-coached, and you can count on their defense. They've been top-10 in Defensive Rating each of the past four seasons.
Their issue has been offense, and they overhauled that this summer. Mike Conley gives them a floor general who is just as good as Ricky Rubio at defense but can also space the floor next to Donovan Mitchell.
Bojan Bogdanovic gives them versatility at multiple positions and another crack shooter on the perimeter who can create his own shot.
Ed Davis isn't Derrick Favors, but he's the kind of player who sets great screens, can pass big-to-big and makes winning plays. He's a high plus-minus dude.
Their offense will improve; the defense will still be great.
Even after Team USA, I'm bullish on Donovan Mitchell. He struggled early and then recovered later in the year. He still has so much room to grow.
The Jazz have all the makings of a regular-season dynamo. They have 13 games at home against opponents on a back-to-back. Compare that number to just six for the Denver Nuggets. They finished 30-11 against teams under .500, and that's after losing to Memphis twice in the first month of the season.
Their schedule is tough, but it's tough early when teams are trying to figure things out.
Let's go. I have them tied with the Rockets for the best regular-season record in the West.
The Case for the Under (54.5, FanDuel): They have the fifth-toughest schedule before the All-Star break. They travel the most miles of any team in the league this season … Read more here
18. Toronto Raptors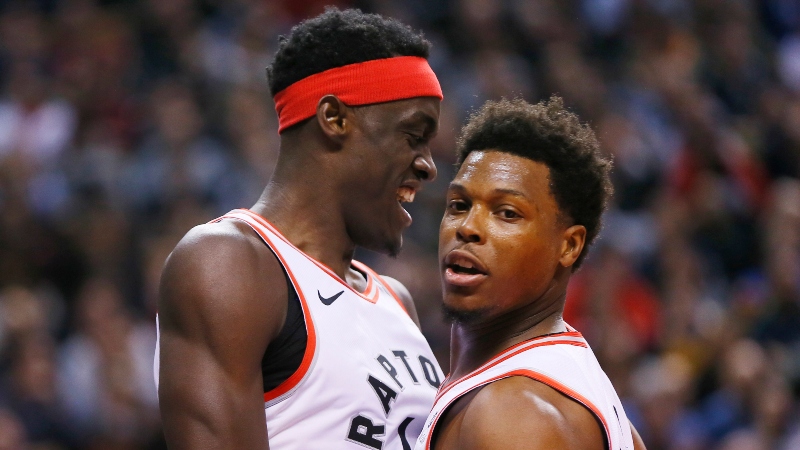 The pick: Over 46
Confidence: 5 out of 10
The Case for the Over (46, Westgate): The Raptors have hit their over on win totals the last eight years in a row.
Sorry, let me speak louder to make sure you got that.
THE RAPTORS HAVE HIT THEIR OVER FOR WIN TOTALS THE LAST EIGHT FRIGGIN' YEARS IN A ROW.
We've seen consistently teams like Utah, San Antonio and Memphis back before the bottom fell out have win totals suppressed by a lack of action. They typically go lower. The Raptors lost Kawhi Leonard, and now all of a sudden a team with a killer record without Leonard are a 6- to 8-seeded team? Really?
I was prepared to hedge a lot more on this before the Kyle Lowry extension reports began to circulate. If the Raptors are going to keep Lowry for another year, it takes blowing up this season off the table unless things go horribly wrong.
They return a former DPOY in Marc Gasol, fresh off a gold medal win in FIBA as the team's best player. Serge Ibaka comes back. They have young guys, too, in developing star Pascal Siakam and OG Anunoby, along with Fred "I single-handedly won the Eastern Conference Finals… no really" VanVleet.
They have the 25th-ranked strength of schedule before the All-Star break and 30th in January.
This is the core of a 50-win team that lost the player that put them on a 60-win pace. They're still really good. The fact that everyone has written them off, despite being the defending champions, is evident as motivation.
The Case for the Under (46.5, PointsBet): Hangover season!
Seven of the last 10 defending champions have hit the under. The Raptors had the most emotionally cathartic championship since the 2011 Mavs (who also went under the following season, by the way). How do you get back up for that January game vs. Orlando after that? … Read more here
17. Sacramento Kings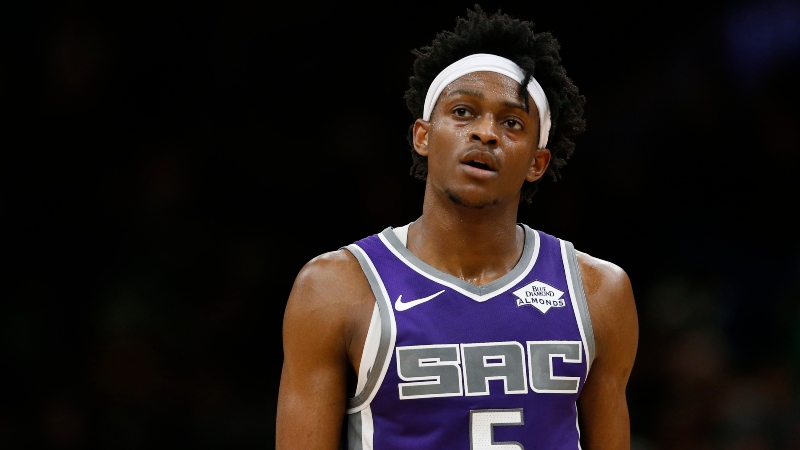 The pick: Over 37.5
Confidence: 6 out of 10
The Case for the Over (37.5, PointsBet): How are they getting worse? They won 39 last season with an expected win total of 38 — still above this mark.
They're a team built around De'Aaron Fox and Buddy Hield, and both of those guys are still getting better. Marvin Bagley was better than expected in his rookie season.
The Kings traded veteran leader Iman Shumpert at the deadline, and there was a cost in the locker room. But they've had a half season and a summer to build up their own internal leadership structure.
Harrison Barnes, Dewayne Dedmon, Trevor Ariza and Cory Joseph are all veterans who have been in winning environments. That nucleus is a good one to support the kiddos. Ariza didn't help the Suns last year, but then again, God Hisownself could not have.
There are upside plays, too, with Harry Giles and Caleb Swanigan.
They have Fox as the key playmaker and shooters everywhere with Hield, Nemanja Bjelica and Bogdanovic.
Their schedule, for being in the West, isn't bad. They're 20th in strength of schedule in both December and January and just 17th in March. There's a window here. They have 15 home games to 13 road games after the All-Star break.
The Kings may not be a playoff team, but they're pretty close to it.
The Case for the Under (38.5, DraftKings): There's probably some regression due with the Kings. They were so much better than expected last season that it's right to be a little suspicious of them repeating it … Read more here
16. Memphis Grizzlies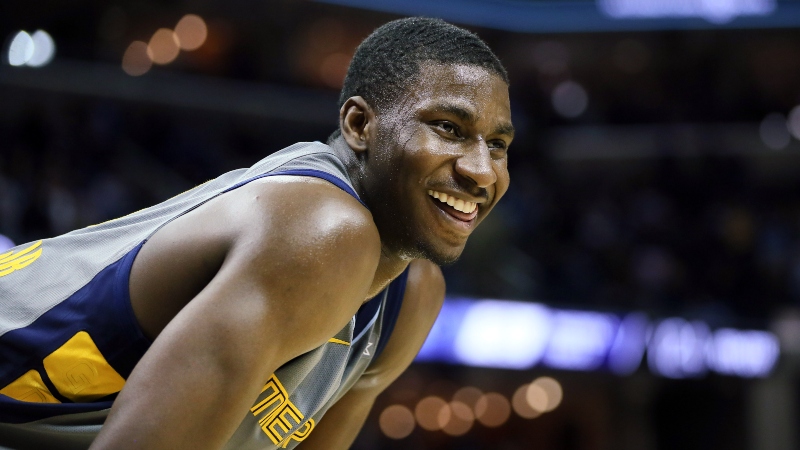 The pick: Under 27.5
Confidence: 6 out of 10
The Case for the Under (27.5, DraftKings): Too bad that young talented teams never win jack. This league is run by veterans who know what the hell they're doing.
The Grizzlies do not. Dillon Brooks is a really underrated young player, but he was out for most of last year so he and Jaren Jackson Jr. don't have chemistry yet. Ja Morant and Brandon Clarke are rookies. De'Anthony Melton might as well be.
Even their coach is a rookie!
The Grizzlies have a top-10 strength of schedule by Vegas win totals in every month except December and January — and the second-toughest schedule overall after the All-Star break by that measure.
The Case for the Over (26.5, PointsBet): There's talent. Ja Morant, Jaren Jackson Jr., Jonas Valanciunas (OK, he's a little older), Brandon Clarke, Tyus Jones, De'Anthony Melton… lots of intriguing talent. Read more here
15. Philadelphia 76ers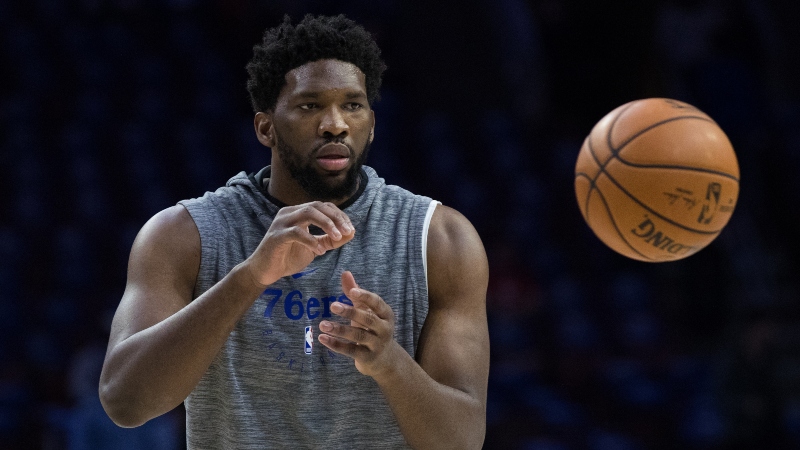 The pick: Over 53.5
Confidence: 6 out of 10
The Case for the Over (53.5, DraftKings): I'm of the position that the Sixers will finish with the best record in the NBA this season with upwards of 56 wins.
When they lost Jimmy Butler in free agency, the immediate reaction was that they got worse. But in adding Josh Richardson and Al Horford, the Sixers fixed an orbit around Joel Embiid.
Instead of trying to build a three-headed monster, this is a team built to make the most of Embiid. That's a better formula for success than juggling egos.
Ben Simmons is actually the odd man out here. He and Embiid have never had great chemistry: their games don't fit together naturally, and there's been some awkward off-court moments as well. But Simmons showed so much more in the playoffs than I was expecting, and his ability to now process defenses better, combined with more playmakers to set him up on possessions, helps.
Horford's addition is great in two big ways. He knows how to play in two-big lineups; he did it in Atlanta routinely and with Aron Baynes in Boston. He can pass to cutters, hit from range and torture smaller defenders in the post. He's low usage, low maintenance, high impact.
His presence also means that the Sixers' ability to win when Embiid sits to rest his balky body goes up. You're getting the best of Embiid when he plays without wear and tear because you have Horford to step in. If Horford goes down for a stretch, which is possible at his age despite being pretty durable, you have Embiid to carry you.
Richardson adds a scorer both spot-up and off the bounce. The Sixers were the No. 1 team in hand-off points per possession scoring last season; Richardson was 71st percentile in that category.
Through December 1, they have the 29th-ranked strength of schedule, and they close out the year with the 27th-ranked strength of schedule after All-Star break.
This is going to be a monster year for the Sixers.
The Case for the Under (55, Westgate): Embiid's durability will always be a question and a reason to hedge with the under. A position that stakes their under combined with their division title odds (-162 at PointsBet) effectively covers both sides, and DraftKings' odds for them to secure the 1-seed are +150, giving even better value to hedge with the under … Read more here
Spicy Yet Savory
14. New York Knicks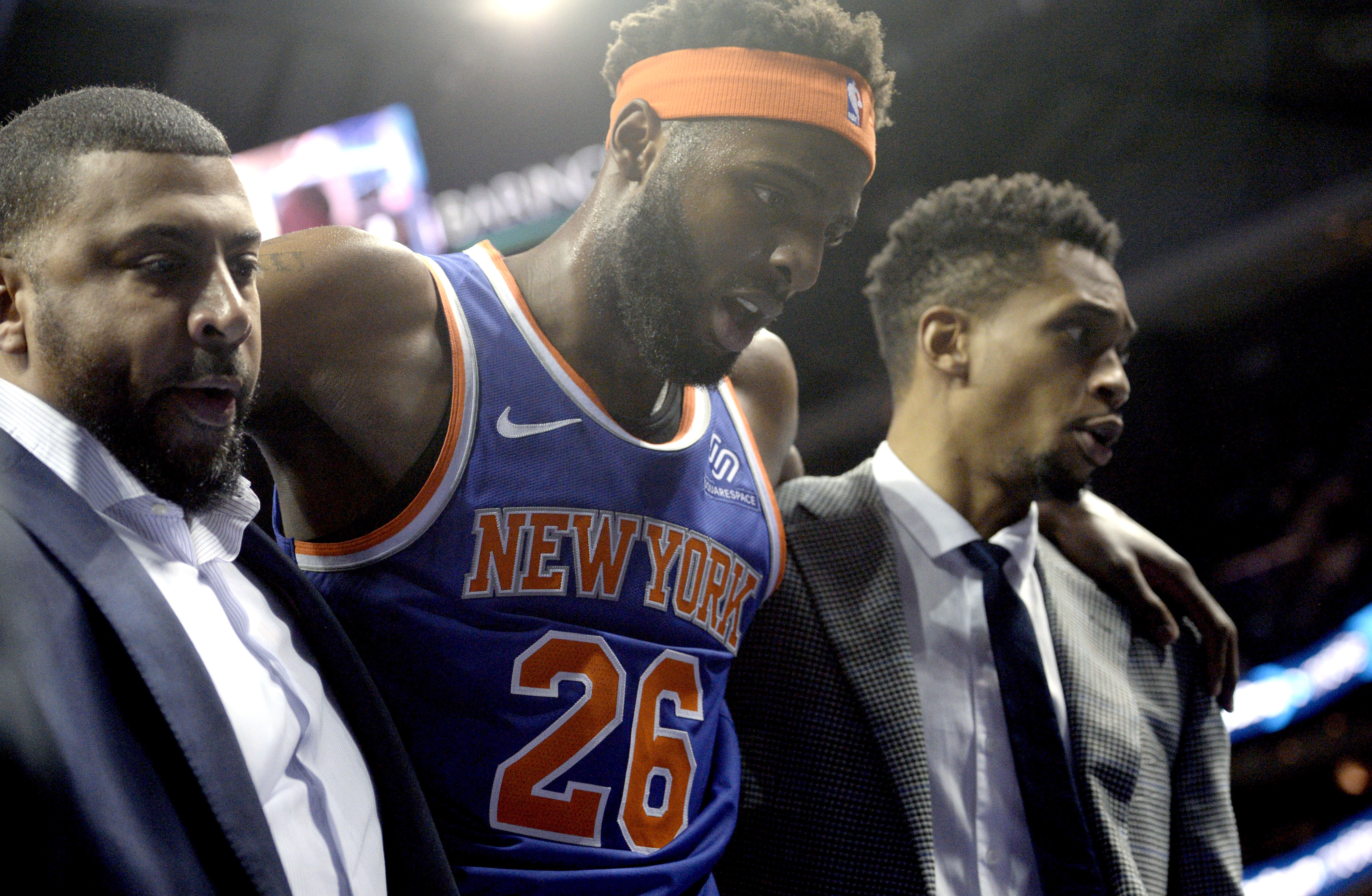 The pick: Under 28
Confidence: 7 out of 10
The Case for the Under (28, Caesars): Just gonna go ahead and throw out there that the Knicks have gone under in 11 of the last 15 years, seven of the last 10 and four of the last five seasons. Bear in mind that their average win total the last five years was 33.4; the lowest was 28.5, and they went under… by 11.5 games.
Elfrid Payton has bounced around to several teams already, fresh off his rookie contract. Julius Randle was let loose from the Lakers when they desperately needed him and then had a down year in New Orleans. Bobby Portis can get some buckets but has never shown real capacity for defense. Taj Gibson is over the hill by maybe a season.
I'm not an RJ Barrett guy. His college statistical profile in terms of efficiency showed a lot of concerns, and the film study makes the assist rate even more questionable. He projects a little more as a black hole gunner than a do-it-all playmaker, which the Knicks desperately need.
They have so many power forwards you have to assume they trade one or two before season's end, but do they trade the best one they have or the second-best one they don't need? Or the third one because they're doing well? There's uncertainty, for sure, with what the roster will be at the end of the year.
The Knicks were the one to make the big play for Marcus Morris after his contract year, which seems like a dangerous proposition.
They had the worst offense in the league last year and the fifth-worst defense. They are returning Allonzo Trier, Kevin Knox, Damyean Dotson, Frank Ntilikina and Dennis Smith Jr. from that team, along with Mitchell Robinson (who is actually a great defender in the making).
Note: I like all those players. I do not like all those players, together, on the Knicks.
They have a top-10 schedule from December through January — the toughest part of the season that can send a team into a tailspin before they start tanking for the draft.
The Case for the Over (26.5, PointsBet): They pass the "NBA-caliber players" test (determined by whether the players will probably be in the league in 18 months) … by a narrow margin, but still … Read more here
13. Boston Celtics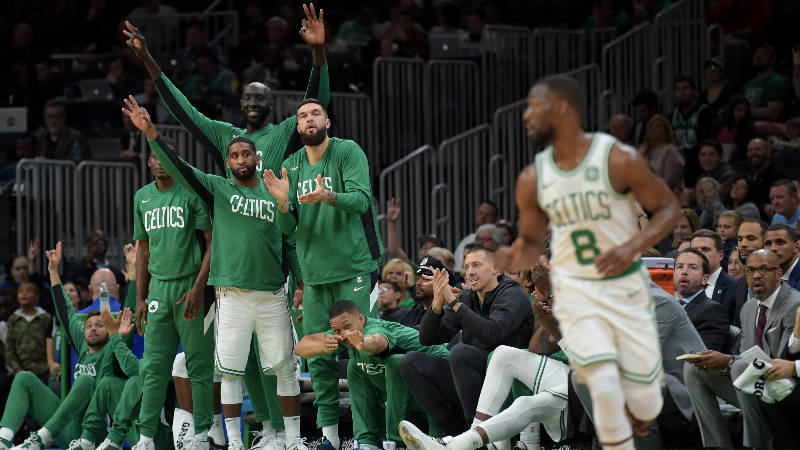 The pick: Under 50.5
Confidence: 7 out of 10
The Case for the Under (50.5, Caesars): Strip away the logo and the names on the back for a minute. There will always be heightened hype for the NBA's second-most marquee franchise.
An undersized point guard, two youngsters under 24, a bullish combo guard with a spotty shooting history, a player still struggling to recover from major injury and a frontcourt loaded with one of the most vulnerable defensive centers of the past 10 years (along with two pups with hardly any NBA playing time and Daniel Theis).
I believe NBA defense to be largely systemic. But my confidence in this team to finish top-10 defensively is very small.
Offense has been the trouble area for Brad Stevens. Kyrie Irving was brilliant on the court last season but a problem in the locker room. I can talk myself into Kemba Walker, with better defensive effort and playmaking instincts (along with not bumming everyone out), being an improvement over Irving.
But it's impossible to overstate the loss of Al Horford on both ends. He was the team's defensive anchor and table-setter. Above all else, he was consistent. You knew what you were getting from him night-to-night. Kemba is the only real player for Boston you can count on in that regard, unless last year's shooting performance really was the new Marcus Smart.
Replacing Horford with Enes Kanter alone justifies the under, before we even talk about Irving. Then there's Aron Baynes, who quietly was a huge contributor defensively the past two seasons.
The Case for the Over (48.5, PointsBet): Better vibes, for one. Just moving on from Kyrie Irving will lift the team's spirits. Jayson Tatum is likely to have a bounce-back year, especially after a summer with Team USA … Read more here
12. Orlando Magic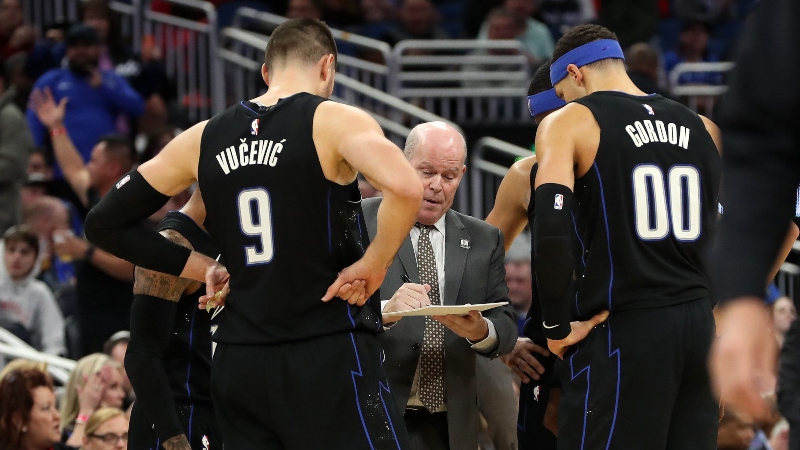 The pick: Over 40.5
Confidence: 7 out of 10
The Case for the Over (40.5, DraftKings): Orlando has both veterans who can keep the floor high and young players to raise the ceiling.
Jonathan Isaac took a step last year and has the potential to take an even bigger one. Mo Bamba was barely on the roster last season but is tearing up preseason. Aaron Gordon may never take a big leap, but he adds a little every season. And Markelle Fultz still has all the things he showed at Washington, somewhere deep down inside.
Meanwhile, D.J. Augustin, Nikola Vucevic, Terrence Ross and Evan Fournier know how to do their jobs.
The team defends at an incredibly high level under a great defensive coach with a track record in Steve Clifford. That alone will put them in enough games to compete.
The back half of their schedule is a piece of cake (26th in strength of schedule), and they're on the lower end of rest-disadvantage games. I've moved them up since preseason began.
The number is beneath .500 at some shops. There's just no justification for peeling back.
The Case for the Under (43, Circa): This team's best player is Nikola Vucevic. Gordon could get there, but he has to adapt his game to become more versatile and try and be less of a LeBron-type player. He can become Shawn Marion 2.0 very easily, but he has to accept that role, and you need someone to be the playmaking creator in that situation … Read more here
11. Houston Rockets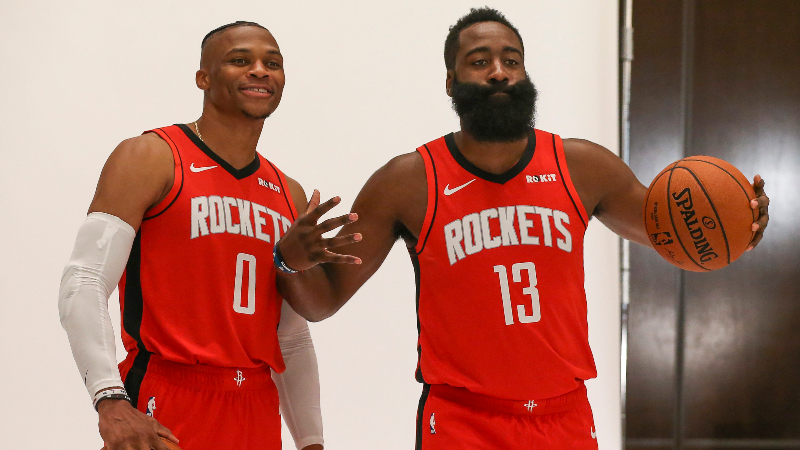 The pick: Over 52.5
Confidence: 7 out of 10
The Case for the Over (52.5, DraftKings): Look, I can walk you through the Russell Westbrook-James Harden dynamic and how it can work. I can talk about a renewed sense of focus from the team.
I can give you the soft post-All-Star break strength of schedule (22nd) or how they have only two true rest-disadvantage games until January. I can run you through the 21-7 record against the East or their 10-6 record in division or their historic offense the past two seasons.
But this is really what you need to know: Since Harden and Mike D'Antoni began together, they have won 55, 65 and 53 games, and that last figure includes last season, which started off in nightmarish fashion and was further compromised by injuries to Chris Paul and Clint Capela.
To convince me they'll win fewer than 55, you have to set up a position where a former MVP winner in Westbrook, embarrassed by what's happened the last few years and playing next to a close friend in Harden, will cause their downfall almost single-handedly.
The rest of the Rockets are all well-suited and comfortable in the system. The defense may be poor, but it was poor last season — and, again, 53 wins.
The Case for the Under (54.5, Westgate): This only happens if Westbrook screws it up. That's pretty much it. The defense will be shaky — that's predictable — but that hasn't stopped them before … Read more here
10. Portland Trail Blazers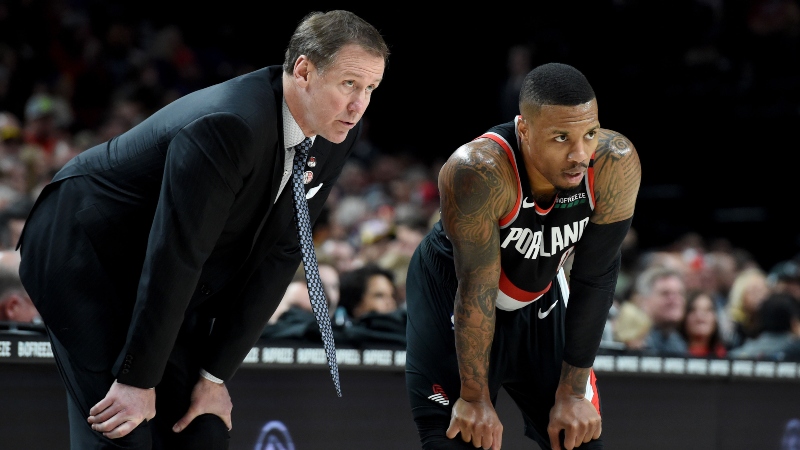 The pick: Over 46
Confidence: 7 out of 10
The Case for the Over (46, Circa): Note: The getting was better on this one earlier in the summer. DraftKings had this as low as 46.5 in late July, and you could get it at 45 at various books in mid-July. That was an abject steal. This one's a tougher nut to crack.
Look, I can make this complicated case based off Damian Lillard's progression into an annual MVP darkhorse or how CJ McCollum is one of the best perimeter second options in the league. I can try and sell you on how Hassan Whiteside can fill in (with guidance from Terry Stotts and leadership from Lillard) for a few months until Jusuf Nurkic is back or how this is finally the year for Mario Hezonja.
But it's all pretty unnecessary, and I don't believe much of that.
I believe in Terry Stotts. Or rather, I believe in Terry Stotts after Christmas. From January through March, Stotts is 105-56 the last four seasons.
I wish I could tell you it's because Stotts makes tactical adjustments on the New Year (maybe he does?) or some sport of spiritual energy awakens on Christmas in Oregon, but it's really just one of those things.
You'll see great teams, better than the Blazers, dealing with injuries when they play the Blazers. You'll see Blazers who couldn't shoot the whole year suddenly get hot.
It's not all Dame; it's definitely not the defense. It's just one of those things that defies explanation and has to be accepted as an immutable law of the universe (until it's muted).
So even though the Blazers got definably worse over the summer by adding perennial "No, no, it's different this year" candidate Hezonja and Whiteside (who Miami was desperate to ditch), they're going to suddenly go on that win streak in January and March and cruise to a top-six seed in the West. I don't really know how; it's just going to happen.
If this sounds stupid as a way to bet, I totally understand. But just please know that my analysis has evolved through the years from pure X's and O's and metrics to trying to understand how the ineffable rhythms of the regular season play out. And this is one of them.
They have Damian Lillard and Terry Stotts. They're going over 46 wins.
The Case for the Under (47.5, DraftKings): They got worse. Al-Farouq Aminu and Moe Harkless were playoff liabilities, but those are trustworthy, reliable, consistent regular-season rotation players … Read more here
9. Chicago Bulls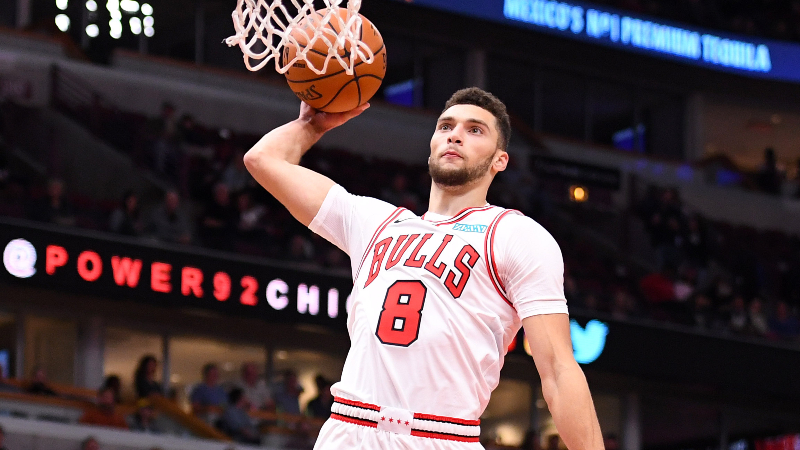 The pick: Over 31.5
Confidence: 7 out of 10
The Case for the Over (31.5, DraftKings): After dealing for Otto Porter, the Bulls went on a tiny run. They went 6-2 with Porter over the next three weeks before the wheels came off and Porter got hurt and eventually shut down for the year.
I don't have the Bulls dramatically over their highest over number available in the market (33.5), but at 31.5 you're banking they're a team in the 30s in the East, with a roster with better defensive presence, a better point guard in Tomas Satoransky, better bigs like Thaddeus Young and (hopefully) the return of Wendell Carter Jr.
Their schedule is kind the first two months of the season, and they have no rest-disadvantage games until January, with a low miles traveled rate.
The team isn't great, but the number is choice.
The Case for the Under (34.5, Caesars): Well, it's the Bulls. They've been a mess, they're young and they play in the one East division with three likely playoff teams … Read more here
I'M JACKED UP
8. Dallas Mavericks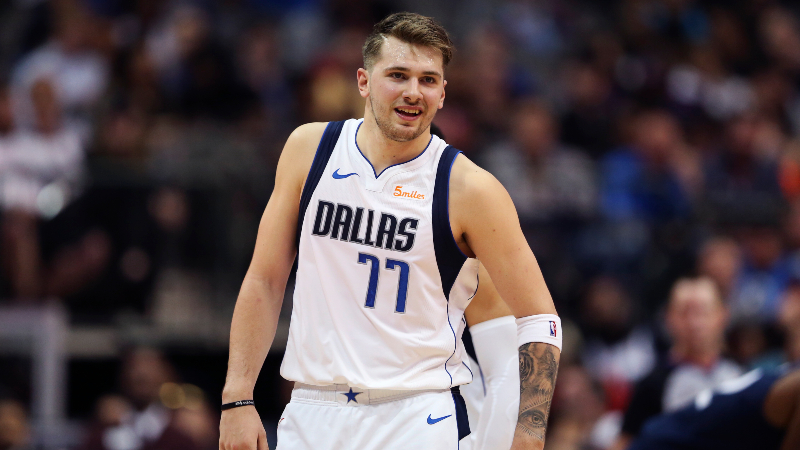 The pick: Under 42.5
Confidence: 8 out of 10
The Case for the Under (42.5, Westgate): OK, Luka Doncic is great, Kristaps Porzingis is talented and has huge games early in the season, so if healthy he might finally make a real leap.
But riddle me this: Who is their third-best player?
Dwight Powell?
Seth Curry?
Delon Wright?
Tim Hardaway Jr.?
You get my drift here. The key issue with Dallas is not that their players are bad — it's that every player is forced to play a role higher than what they would in an optimal situation.
Powell should be your fourth- or fifth-best player. THJ should be fifth or sixth. Curry should be seventh or eighth. Unless Wright makes a massive jump — a dicey proposition for a point guard under 28 being coached by point guard torturer Rick Carlisle — they have a roster of guys trying to punch above their weight.
That 18th-ranked defense? It fell to 23rd after the Mavs traded all the veteran talent at the deadline. The offense dropped down to 20th. I do not believe Porzingis (or Curry) can raise the bar for this team enough.
You still have players who lack experience in winning situations, playing a West schedule. The season starts soft in October/November but gets brutal from December through January, when the season gets difficult with injuries and the grind and as the good teams often recover from slow starts.
In that span, the Mavericks play 30 games, with six back-to-backs and 10 rest-disadvantage games.
The Case for the Over (40.5, PointsBet): Top-level talent. Luka Doncic and Kristaps Porzingis, if healthy, form an incredible combination of shooting, skill and athleticism. That combination may be enough to separate them out enough to reach .500 … Read more here
7. Milwaukee Bucks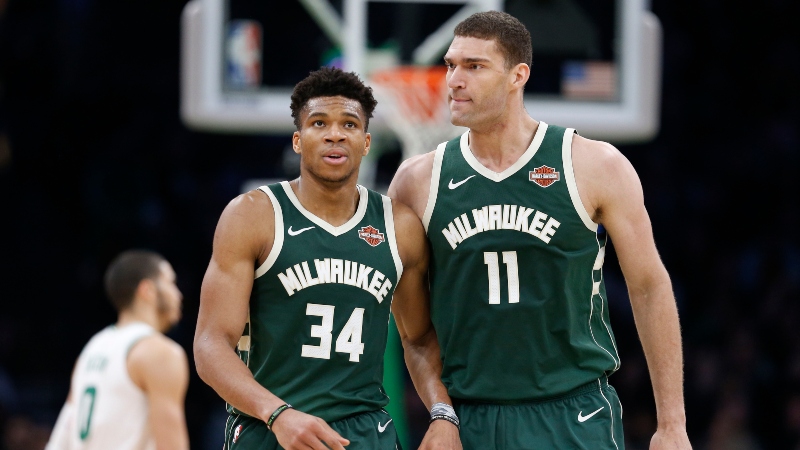 The pick: Under 58
Confidence: 8 out of 10
The Case for the Under (58, Westgate): The Bucks surrendered the most 3-point attempts per 100 possessions last year and yet were 22nd in 3-point percentage. That's an extremely worrying sign for what was the league's best defense; you saw the regression catch up vs. the Raptors.
The Bucks were 22-14, fourth-best in clutch situations (inside five points in the last five minutes).
The schedule's a cake, sure, but they were also only the fourth-best team in the East vs. teams under .500. They had incredible fortune (and performance, to be fair) vs. the best teams, but had more issues with the bottom-feeders. You can catch them night-to-night on account of their shooting variance.
We're also talking an under landing at 57 wins. That's an incredible season for anyone. Margin for error off last year lands them at the under this season.
Don't overlook the loss of Malcolm Brogdon, who provided a steady hand to run the offense and was a capable defender and quality shooter. Brogdon is an exceptionally savvy player, and without him, the team needs more from Eric Bledsoe, who comes with both injury concerns and tends to drift for long stretches of the season.
Giannis Antetokounmpo will be better this year, but likely in little ways. His 3-point shot will likely not be radically improved, and if he tries to take more to prepare for how teams will defend him in the playoffs, that's only going to open the door for a few more losses, even if it's worth it in the long run.
The Bucks' depth isn't as good as last season, so there will be a little more issues when they try and rest players, which they'll need to.
All of this sets a pattern.
The Case for the Over (56.5, DraftKings): Best team in the East returns everyone but Malcolm Brogdon, vs. a weaker Eastern top tier, with the reigning MVP only better. Who's stopping this team? How are they losing 28 times? The Bucks' formula is consistent and proven … Read more here
6. Washington Wizards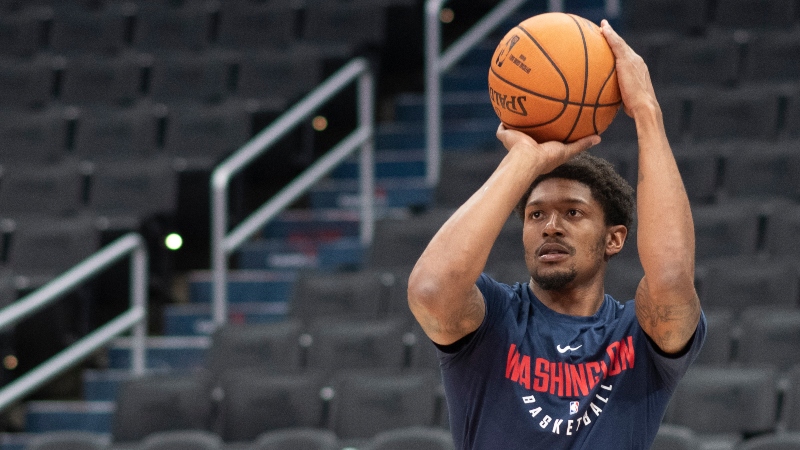 The pick: Under 27.5
Confidence: 8 out of 10
The Case for the Under (27.5, DraftKings): This may legitimately be the worst roster in the league. If you take out Bradley Beal, it's definitely the worst roster, and he may get traded, and if he does he's not getting traded for immediate upgrades.
Players currently out in the preseason: John Wall (Achilles), C.J. Miles (foot), Isaiah Thomas (thumb), Troy Brown (calf) and Ian Mahinmi (Achilles soreness).
They lost Mahinmi, and it was a significant injury for them. Think about that. He's out six weeks.
Ish Smith is probably their second-best player, if not Thomas Bryant. Rui Hachimura needs to be good immediately. That's difficult for a rookie on a bad team. Beal could play at an MVP level and they'd probably still wind up at 28 wins.
Someone in the league has to absorb the Ls; someone has to be "that godawful team." It sure looks like it's going to be the Wizards.

The Case for the Over (26.5, PointsBet)
FIRE WHEN READY, COMMANDER
5. Los Angeles Lakers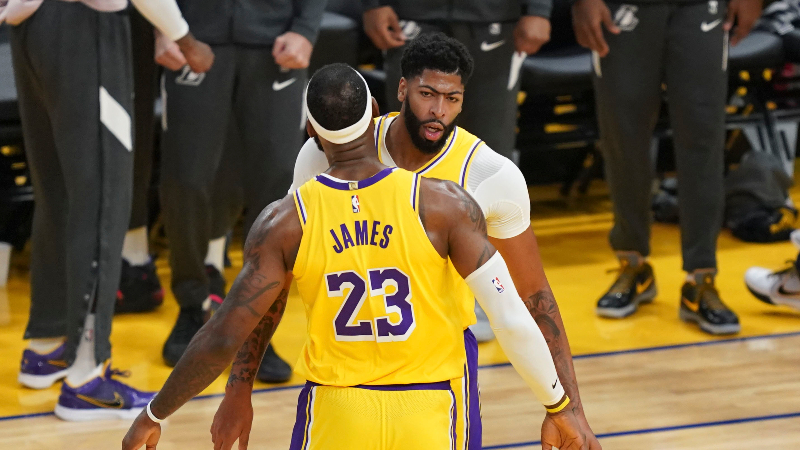 The pick: Over 50
Confidence: 8 out of 10
The Case for the Over (50, Circa): I have long been known as a Lakers skeptic. I liked D'Angelo Russell and Julius Randle as prospects but never believed in Brandon Ingram and never ever believed in Lonzo Ball.
I respected LeBron James enough to call their win total a stay-away last year, but my ultimate position was on the under (with a hedge on the division title … whoops).
I'm extremely high on the Lakers this year.
The simple, 10,000-foot view, the one that will be used if they do go over is: "They had LeBron James and Anthony Davis. What did you expect?" But to be real with you, that's one of my bigger causes for concern. (I'll get to that down in the case for the under.)
The Lakers' roster decisions have been resoundingly mocked this offseason, but let's look at what they really did.
They brought back Rajon Rondo and JaVale McGee, two veterans who know their roles explicitly. Rondo runs the offense, JaVale catches lobs, the end.
Those aren't great options; Rondo's plus-minus with LeBron was abysmal. But it was good in the first two months of the season, which suggests there's something there, and Rondo's best recent season was in New Orleans with Davis.
They added shooting with Jared Dudley, Quinn Cook, Danny Green and Troy Daniels. More importantly, those are all smart players. They have playoff experience, will not try and play beyond themselves and understand spacing explicitly.
They took risks with guys like Avery Bradley, who is impressing in camp because that's what guys who are ball-hounds do, and Dwight Howard. But they are not dependent on those guys working out.
The Lakers as a whole are just a smarter, more mature team. They're ready to win. As much as Lakers fans gnashed their teeth at the veterans and blamed them for all the trouble last year, the reality is that when the Lakers were winning pre-Christmas, it was the veterans with good Net Ratings and the kiddos with bad ones.
You put superstar players like Davis and James with players who know their roles and how to do them, and you're going to win some games.
The vibe out of preseason has been great. The formula is coming together, Davis seems locked in, LeBron seems bent on revenge on everyone who wrote him off and the supporting players know their roles.
Then consider that they have the 29th-ranked strength of schedule until December 1. Their December is brutal, with the toughest SOS, but the easy start gives them the chance to figure things out and work them out before things get tough. They finish with the 26th-ranked SOS in April, allowing them to burst to the finish.
And then there's this number. The low is 50. A team with competent veteran talent and two top-five players in the NBA is going to win fewer than 50?
The Case for the Under (51.5, PointsBet): LeBron is going to be 35 years old this season. He had the first major injury of his career last season, and it in part tanked the season. Anthony Davis' nickname around our office is "Questionable To Return." … Read more here
4. Los Angeles Clippers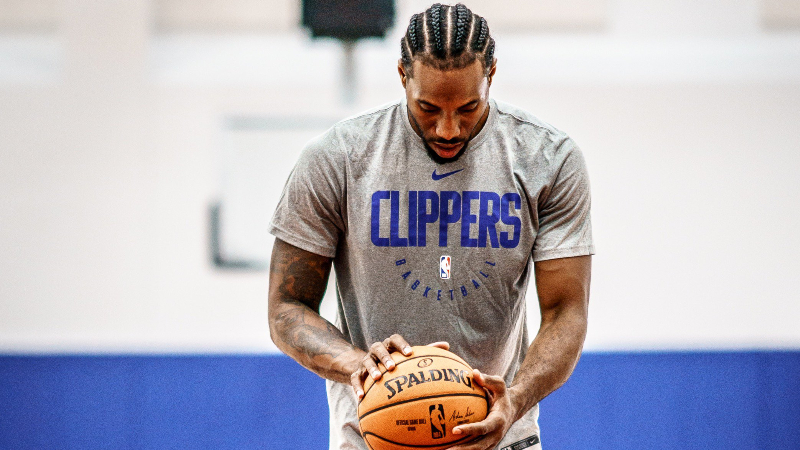 The pick: Under 56.5
Confidence: 8 out of 10
The Case for the Under (56.5, DraftKings): Man, where do I start?
Right off the bat, Paul George is not ready to go after offseason surgery on both shoulders. He told reporters at media day he was aiming for mid-November, but shoulders are tricky and prone to re-injury. If that drags until December, that could be a hole they can't recover from.
Kawhi Leonard is not expected to be on load management. But even after a gentle season workload-wise, Leonard had leg problems in the playoffs. This may simply be something he deals with consistently — having to miss games to make sure his knees and legs don't suffer a significant injury.
There's the continuity problem. Yes, the rest of the Clippers played together (for a few months) last season, but not with PG and Kawhi, who are now the engines of the team. There are growing pains with new teams like this. Even just Leonard and PG figuring out how to fit together can be problematic, let alone how to work in everyone else.
Landry Shamet is legitimately good but also young, and there are reasons to be a little skeptical he's suddenly Ray Allen 2.0. Ivica Zubac's defense looks great in numbers but contextually and watching him, you see a lot of problems with making the right rotation.
Patrick Beverley's good but temperamental and very quietly will get lost in off-ball defensive situations, which he'll be in a lot more with PG and Kawhi taking the primary threats defensively. Go back and watch how the Spurs moved Tony Parker off-ball in the 2017 Spurs-Rockets series for more on that.
Lou Williams had the best assist rate and Net Rating of his career last year; how likely is it he repeats that at age 33?
The rest of the bench (Moe Harkless, Patrick Patterson, JaMychal Green) are all capable of being good players — especially Green — but none strike real fear in an opponent.
Coupled with all this? They have the 11th-toughest schedule the first two months and the fifth-toughest in October and November, when George won't be back yet.
The Case for the Over (53.5, PointsBet): Ask anyone inside the league on background who the best team will be this season, and the majority of, if not all, the answers will be the Clippers … Read more here
3. Phoenix Suns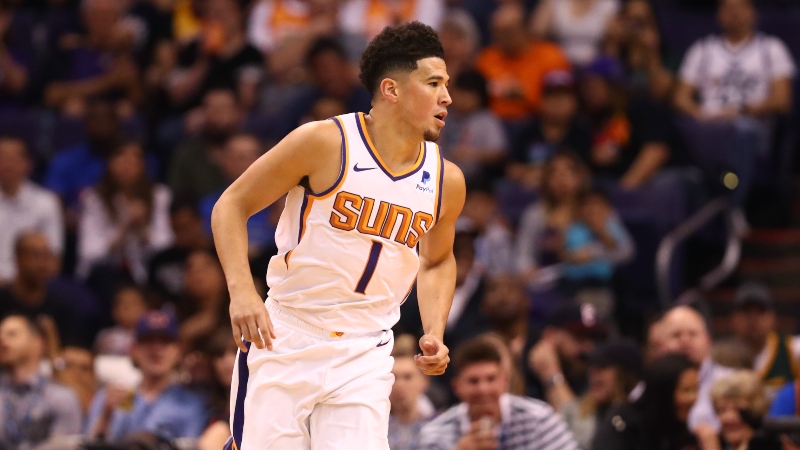 The pick: Over 27.5
Confidence: 8 out of 10
The Case for the Over (27.5, DraftKings): God help me, I love this number.
As I wrote earlier in the summer, I'm putting my faith in 212 minutes over 10 games.
After the Suns made mid-season moves for Tyler Johnson and Kelly Oubre Jr., the Suns had a brief, exciting moment of competence. In that 212-minute span, lineups featuring Johnson, Oubre, Devin Booker and Deandre Ayton held a 112.8 Offensive Rating, which is great, and a 109.8 Defensive Rating, which, for the Suns, is great for a net +3.0. In Suns terms, that's worth a parade.
And the numbers were even good with Josh Jackson, one of the worst plus-minus players league-wide last season.
Now, add in Ricky Rubio to the equation. He may be a flawed, limited player, but he's also a very good, flawed, limited player. He makes good passes, he can run an offense and he's a great defender.
Dario Saric is a high quality wing who can shoot, score and defend. They also added Aron Baynes, a capable backup center and a real plus defensively.
So their rotation would be:
Rubio
Johnson
Booker
Ayton
Oubre
Saric
Mikal Bridges
Baynes
That's eight rotation players who are certifiably NBA players (as defined by "they will be in the league at least 18 months from now"). That's more than they've had maybe in a decade. That base core competency goes a long way for grabbing wins vs. teams hampered by injury or exhaustion. That's how you steal those wins.
They've got playmakers with Rubio and Johnson, and Booker is an underrated passer. They have finishers with Oubre, Bridges and Ayton. They have a few guys who can defend, a few guys who can shoot, a few guys who can run. They have Saric, who does a little bit of everything. Really, truly, the roster isn't bad.
The Suns didn't have a great summer in terms of team building. They didn't add superstars or big-time veteran upgrades. They just got a little bit better at every spot and transitioned from a team of young guys who didn't know what they were doing to a team of two young guys who don't know what they're doing and a group of veterans who aren't that talented but are capable professionals.
With a bar of 27.5 for the lowest over on the board, this is too good to pass up.
The Case for the Under (29.5, Westgate): OK, so let's move past the fact that it's the Suns and they always find a way to screw it up. (I call this "The Browns Corollary.") … Read more here
2. Atlanta Hawks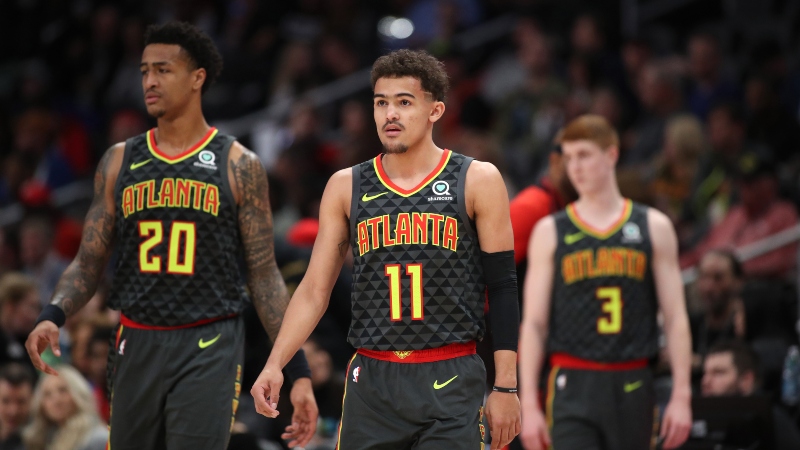 The pick: Under 35.5
Confidence: 8 out of 10
The Case for the Under (35.5, Westgate): They will not get off to a hot start. The Hawks are tied for the most road games before January 1 at 19. They are tied for third-most rest-disadvantage games in that stretch and tied for the fewest rest-advantage games.
But wait, there's more. They have the second-toughest schedule from the start of the season through November and the second-toughest in January. By the time they reach that sweet spot late in the season, they may already be full-blown tanking.
Then there's the defense. Given how good the offense will be, even a top-20 showing defensively from the Hawks could get them to the over. However, there's every reason to suspect the opposite. This may wind up as one of the 2-3 worst defensive teams in the league. If I could get odds on them as the worst, I'd take it.
Trae Young is more physically adept than Steve Nash, his closest stylistic comp, was defensively. He's smaller than Steph Curry, his other comp. But he's also just largely lost on that end.
He'll find a spot in time when he can give good effort, and his quick hands will help him. But Young had the fourth-worst Defensive Rating league-wide among players with at least 30 minutes per game last season, and John Collins was 13th. Sure, veterans Evan Turner and Allen Crabbe may help in that regard; Jabari Parker will hurt enough to maybe even negate that.
There's a lot of talk about the defensive upside of the rookies, but counting on rookies to anchor good defenses is counting on puppies to lead the hunt. They're just going to get confused and wander off.
Watching them last year, you'd see teams just carve through them. The Hawks gave up the third-most spot-up possessions per game last season because opponents knew they could get whatever they wanted if they just kept at it.
The Case for the Over (33.5, PointsBet): Purely talent-wise, the Hawks have one of the best young cores in the East. Trae Young, John Collins, Kevin Huerter, Alex Len, De'Andre Hunter and Cam Reddish all bring tangible skills to the table offensively … Read more here
1. Detroit Pistons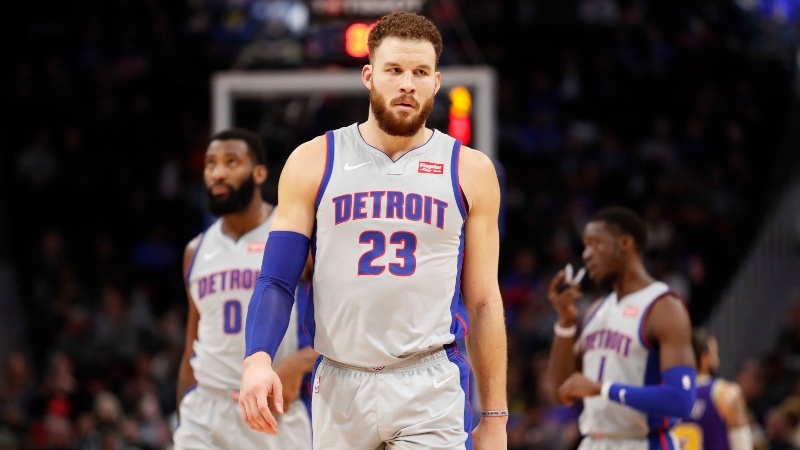 The pick: Over 37.5
Confidence: 9 out of 10
The Case for the Over (37.5, PointsBet): Detroit has gone over in three of the last four years. The Pistons fall into that territory of teams in a small, low-coverage market with an uninspiring team. Those squads tend to yield so little action, their number always seems a bit low.
Their number at FanDuel before they were taken off the board was 36.5, which was shocking. The Pistons won 41 last season and breezed past their win total.
They didn't lose anyone of real importance year over year. They return Blake Griffin, Reggie Jackson and Andre Drummond. That trio had a 111 Offensive Rating and a +6 Net Rating last year.
Jackson is flawed, but there has been a consistent pattern over the past two seasons that when he's on the floor, the Pistons are better and pretty good overall.
In the 40 games that trio appeared in, Detroit went 22-18. The responses when I share this are always funny because most people either think that Blake Griffin is not that good, Andre Drummond sucks or that Reggie Jackson really sucks, and none of those things are accurate.
Jackson is infuriating to watch, but it's mostly that in most games, he's a league-average point guard. He's rarely an above-average point guard, but his floor is high. That, combined with their frontcourt, makes this easy.
Their schedule is mixed, but they have an easy start (28th through November in strength of schedule) and an easy middle (27th and 28th in January and February, 23rd in April). They have the easiest schedule overall before the All-Star break.
This ain't rocket science. They didn't add anyone who makes me more confident, but they also didn't lose anyone who makes me worry. This was one of my most confident overs last year, and the same is true this season.
The Case for the Under (38.5, Caesars): You never watch the Pistons and go, "yeah, that looks like a good team." They just wind up looking so uninspiring you kind of miss the fact that they're also not a bad team. But you're also always waiting for the bottom to fall out … Read more here
How would you rate this article?
This site contains commercial content. We may be compensated for the links provided on this page. The content on this page is for informational purposes only. Action Network makes no representation or warranty as to the accuracy of the information given or the outcome of any game or event.