The Angles: Who Has the Edge in Thunder-Nuggets, a Battle of Titans?
Credit:
USA Today Sports. Pictured: Russell Westbrook and Nikola Jokic
The Oklahoma City Thunder travel to play the Denver Nuggets on Tuesday night (10:30 p.m. ET, TNT). The Nuggets are 3-point favorites, with the over/under set at 238.
Matt Moore dives into the matchup, covering Nikola Jokic success vs. OKC, whether the Thunder can have more success in transition, and more.
Now this is a huge game.
Denver faces off against the Thunder in the Mile High City Tuesday and the ramifications are massive.
The Nuggets lead the Thunder by three games in the loss column with a little more than 20 games to go. Denver leads the Thunder 2-0 in the season series.
A win puts the Nuggets up four in the loss column and clinches the head-to-head tiebreaker. The race for the 2-seed (or conceivably the 1-seed depending on how much Golden State cares) won't be over with a Denver win, but it will be on life support.


This is also a division game between the two teams that have been the candidates for the second-best team in the West this season.
The Nuggets are 3-point favorites with an over/under of 238, at the time of writing.
Here's a deep dive into the big bad battle out West.
JOKE'S ON YOU
The Nuggets have outscored the Thunder by 19.2 points per 100 possessions vs. OKC with Nikola Jokic on the floor this season. That's an absolute bludgeoning. .
Steven Adams really struggles in this matchup because of Jokic's casual willingness to put up shots from range:
The good news for OKC: Adams is great at defending pick-and-roll actions, particularly in deflecting and disrupting passes. Oklahoma City forced eight turnovers this season on the Nuggets in pick and roll alone, including often sniping passes from guards trying to get the ball to Jokic:
That bad news? When the Nuggets do get the ball to Jokic, Adams hasn't been able to do anything, even inside where Adams is so good:
Jokic is 7-of-11 in the restricted area this season vs. OKC.
He owns this matchup, and that should continue Tuesday night.
THE TRANSITION ISSUE
Denver has had more turnovers in this matchup at 34 to OKC's 23. Yet, OKC has been held below its season average in points off turnovers per 100 possessions.
Denver's transition defense, particularly that of Torrey Craig, has been phenomenal.
The Thunder have scored just 30 points on 44 possessions in transition vs. Denver, a 0.682 points per possession mark, compared to their season average of 1.081.
Those are easy points that OKC just routinely left on the table:
Now the question is whether Denver can sustain this kind of defensive performance.
The Nuggets are 16th in transition defense this season per possession, but even during their defensive slump, they have the sixth-fewest fast-break points allowed per 100 possessions league-wide.
Then again, OKC is one of the best transition teams in the league over the past two months.
There's reason to think that just by simply rolling toward average, the Thunder will perform better and that should help their God-awful 99.5 offensive rating.
THE WESTBROOK ELEPHANT IN THE ROOM
Sooooo…. Russell Westbrook has shot 11-of-38 from the field and 2-of-15 from 3-point range vs. Denver.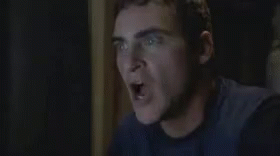 It's a problem.
Craig deserves the most credit for this; NBA.com's matchup tracking data can be a little wonky, but on 102 possessions defended, Craig has only allowed 15 points to Westbrook, and OKC only managed a 100 offensive rating even with Westbrook generating 14 assists to only six turnovers.
Craig just gives him issues. In addition to that clip above that shows how Craig can deter him on the break, Craig has the ability to recover when he gets beat and block him:
Westbrook also had severe tunnel vision — worse than usual — vs. the Nuggets. He gets past Craig here, but the Thunder are not in any sort of position for him to make a play to one of them. Everyone's off their timing, and Mason Plumlee is too good a defender this season for him to get by, which allows Craig to recover:
Now, over the past five games, Westbrook is shooting 46 percent from the field and 35 percent from 3-point range. There are signs the jumper may be at least returning to average levels.
But more than the jumper falling, Westbrook needs to continue play with better feel as he has over the past two months and trust his teammates.
Craig is the kind of defender — physical, low profile, a relative "no name" in the league — that Westbrook just goes guano insane over. He gets wrapped up trying to prove a guy can't lock him down instead of just running the offense.
Is Westbrook in a place emotionally to contain that side of himself, especially in Denver where he's had such massive performances through the years and where he loves to play the villain?
THE BENCH
Denver's bench has outscored OKC's 65-44 in the matchup this season, despite the Nuggets being without Gary Harris and Will Barton for both matchups and Paul Millsap for one.
OKC badly needs someone — Markieff Morris, Abdel Nader, Raymond Felton, Patrick Patterson, someone — to have a big game off the bench just to normalize that. And Dennis Schröder needs to outperform Monte Morris, who may be the best backup point guard in the league this season.
THE ANGLE
Denver is 6-3 against the spread at home vs. teams that are at .600 or better. OKC is 3-2 ATS on the road vs. such teams.
Denver is also 7-3 ATS the past three seasons vs. OKC. It's just been a good matchup for the Nuggets, consistently.
I lean toward OKC +3 and the under, though. Three points doesn't give me a lot of breathing room, but when you consider the likelihood that Westbrook shoots better, how Paul George has defended, Denver's defensive slippage since that first game, there just seems like a wider range of outcomes where it's a nailbiter to the finish or a Thunder win.
Is Denver really going to go 8-1 in-division?
Meanwhile, the under is 4-2 over their last six meetings, and at 238, it's a high figure. The possibility of overtime scares me, and OKC's been mediocre defensively over the past month or so, mostly against inferior opponents.
With Denver having shown signs of life and having Craig to gum up the works, and OKC likely to give it an A-effort in an attempt to make a run at the 2-seed, a game in the low 100's seems more probable.
This is going to be a hell of a game. Enjoy.