Wob: Risk It All on This Toronto Raptors Team or Never at All
Credit:
Geoff Burke-USA TODAY Sports. Pictured: Serge Ibaka and Kyle Lowry
The Toronto Raptors have a well-documented -- and very tortured -- history of teasing their fan base before falling short.
Tracy McGrady ... Vince Carter ... DeMar DeRozan -- all of them came and went without winning a title.
DeRozan's greatest accomplishment: He was good enough to be traded for Kawhi Leonard, the new savior who has already made this season feel different than others have in Toronto.
noun
1. an emotional attachment to a captor formed by a hostage as a result of continuous stress, dependence, and a need to cooperate for survival.
If you're a Toronto Raptors fan, you already know the term defined above — Stockholm Syndrome.
It's the incurable FOMO disease the franchise has infected you with for the past two decades, teasing you with championship-contending teams and lifelong love, only to get dumped at the altar in front of your friends and family.
Every year you swear you're going to move on. But we all know the only true way to get over your ex is to get into a new relationship. So you started dating the likes of Jose Bautista and Auston Matthews.
They're all matches made in heaven until October rolls around and the Raptors start sending those 2 a.m. text messages that keep you from getting on one knee.
You can't commit until you get some form of closure. You can't help yourself, you know it's only going to make things worse, but you have the affair anyway.
Now you're hooked again and can't let go.
We've all been there, to an extent…
Lie down and make yourself comfortable because for the next 15 minutes we're going to air everything out therapy-session style.
I want to join you on your journey this season, I want to be the devil on your shoulder encouraging you to pick up the phone when the Raptors come calling again this season for that annual booty call.
It's a long track record of hurt, and it's important we talk about the history out loud to finally get over it.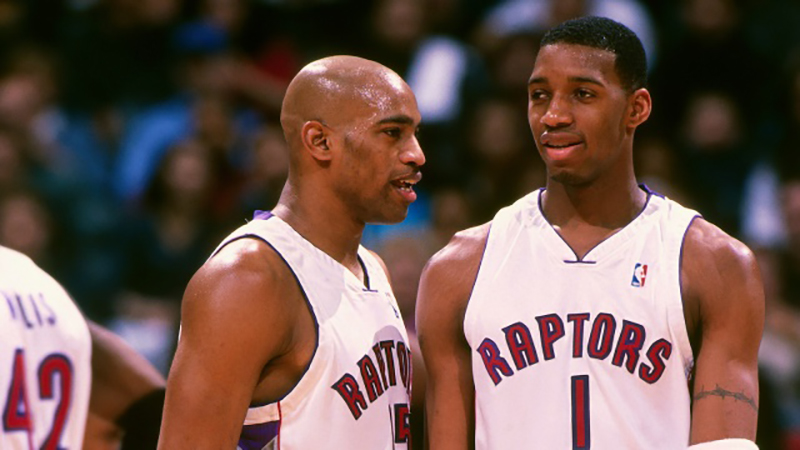 The misery started with Tracy McGrady ditching the playoff-contending Raptors during the free agency Summer of 2000. At the end of his rookie deal, McGrady was on the verge of becoming a bona fide superstar who, along with his All-Star running mate, electrified the Air Canada Centre night in and night out.
But his discontent was noticeable, even by the fans, who couldn't help but see him continuously sulk on the bench.
All the Raptors got in exchange for the future Hall of Famer was a first-round pick and a future quote of regret from him to the Toronto Star, saying, "In hindsight, looking back, obviously I wish I had stayed in Toronto. … There's no doubt we could have contended for a championship. I think about that often. But if 'if' was a fifth, you know?"
And then the Vince Carter drama.
Game 7 of the 2001 Eastern Conference semifinals, the Raptors fall 88-87 to the Philadelphia 76ers. Carter, the team's best player, scores 20 points but on just 6-of-18 shooting, 0-of-3 from 3-point land, including bricking the game-winning attempt at the buzzer.
Usually this would just be filed into the "hey, it happens; they can't be great every night" category — but this was the beginning of the end for Vinsanity in Toronto, as Carter, that same morning of Game 7, decided to attend his college graduation in Chapel Hill, N.C., and return to Philadelphia only shortly before tip-off of the Raptors' most important game in franchise history.
Then-teammate Charles Oakley is on record saying the Raptors would have "no doubt … hands down" won the game if Carter didn't make the trip that day, that him traveling was "not a team decision" and playing with him was "like a band member off-key … you know the difference."
Fast-forward to Dec. 17, 2004, the most infamous day in Canadian basketball history, Vince Carter and the front office are allegedly at each other's throats over the direction of the franchise.
On that day, it all boils over as Carter is traded to the New Jersey Nets in what becomes one of the biggest fleecing in NBA trade history — Vince Carter for Alonzo Mourning (who didn't even step foot in Toronto), Aaron Williams, Eric Williams and two first-round draft picks that resulted in Joey Graham, Jalen Rose and eight games of Antonio Davis.
What transpired from here for Raptors fans was years of regression from mediocrity to irrelevance and ever-haunting thoughts of becoming Vancouver Grizzlies 2.0 and seeing their team relocated from Canada forever.
But they endured, in part because of who they had selected with the fourth pick of the 2003 draft: Chris Bosh. The 6-foot-11 center is arguably the trailblazer of the modern day "stretch four" movement.
By 2006, Bosh was an All-Star for the first time and would be every season for the remainder of his career. He didn't put butts in seats the way Vinsanity did, but he provided die-hards a glimmer of hope…
…That is, until he forced a sign-and-trade to the Miami Heat in 2010 to join Dwyane Wade and LeBron James as the third wheel of the NBA's new super team.
In return for Bosh's seven years of service, the Raptors received two first-round picks and a trade exception.
It was Tracy McGrady all over again.
However, unlike actual Raptors, these fictitious dinosaurs actually rose from the ashes after being hit by a meteor.
Shortly before Bosh told Toronto "it's not you, it's me," the team drafted DeMar DeRozan.
By the summer of 2018, the kid from Compton, Calif., would end up becoming the franchise leader in minutes played and points scored. He might not have been as "'talented" as the Raptors' stars of old, but he lived, breathed and bled for the city.
For nine years, he led the roster to war, making it to the final boss almost every season, only to have Toronto's soul ripped out of its chest and harvested by LeBron James.
DeRozan was a jack trying to take down a king. He had saved the Raptors from extinction, but the city had been conquered and renamed LeBronto.
This offseason, the Raptors shipped Canada's basketball hero to San Antonio. But for the first time, losing the face of the franchise didn't coincide with a rebuild.
It was the complete opposite, actually: The Raptors were cashing in their assets to shove everything into the middle to get better right now, acquiring MVP candidate and nuclear weapon Kawhi Leonard.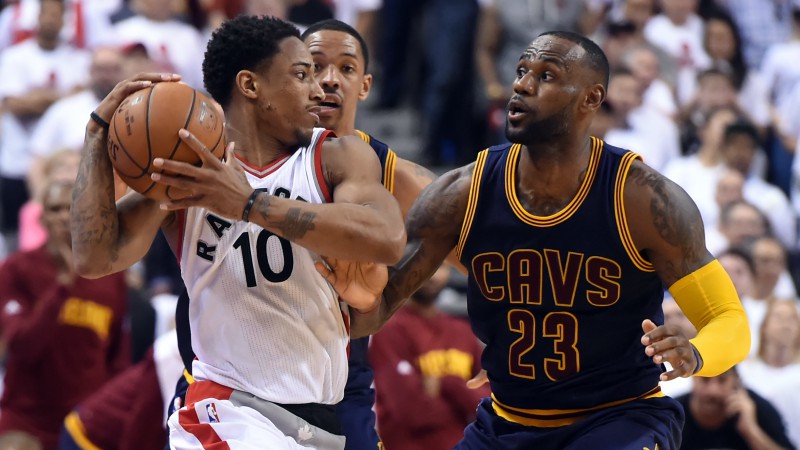 Through five games of the 2018-19 season, Raptors fans are pacing their kitchen like Michael Corleone in Godfather III. Just when they thought they were out, this team has pulled them back in.
In just five games with their newly acquired superstar on the roster, the Raptors have proven to be the class of the Eastern Conference early in the season — yet again.
I know what you're thinking: "here we go again…" But remember, the Dallas Mavericks went down this road, too.
For almost a decade straight, they experienced tortuous regular-season prosperity only to fall short when it mattered most. They cried wolf more times than the fan base was willing to accept.
But in 2010, they had eventual Defensive Player of the Year Tyson Chandler and peak-of-his-career Dirk Nowitzki. All those years of letdowns made Game 6 in Miami even sweeter.
Toronto: I'm here today to tell you that you have the team and you have the best player in the Eastern Conference. If there is ever a time to invest emotionally, this is it, chief.
Why?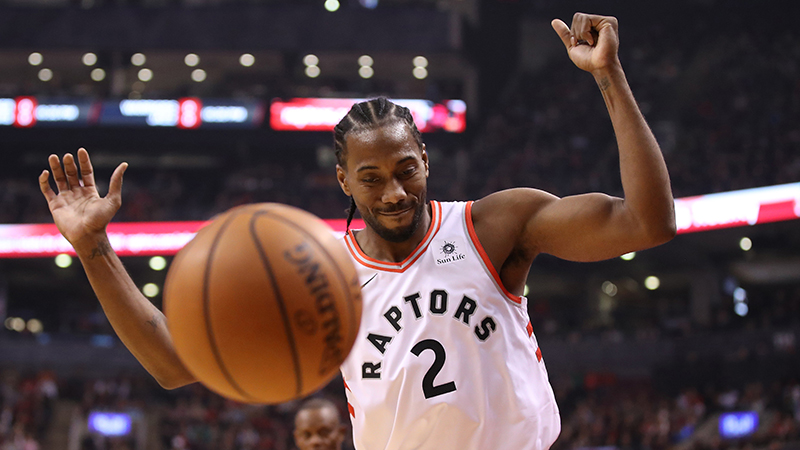 Kawhi has returned to MVP form
In just five games this season, Leonard has shown us the "injury" that kept him out for a majority of the 2017-18 campaign is either "healed" or a non-factor. He leads the team in points per game (28.0), is second in rebounds (7.8) and is shooting 47.4% from 3-point territory, all of which are career highs.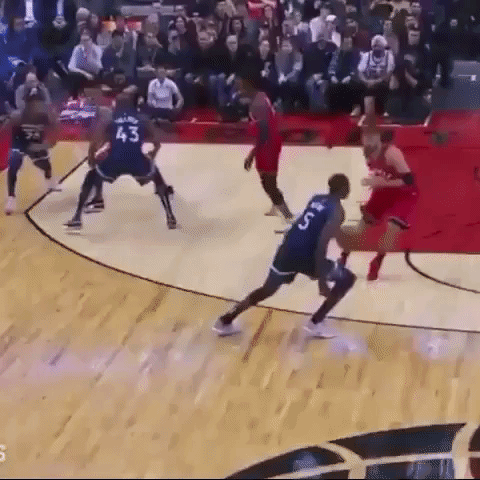 He has joined Serge Ibaka with Danny Green and formed the most terrifying three-headed monster to patrol the paint/protect the rim in a long time…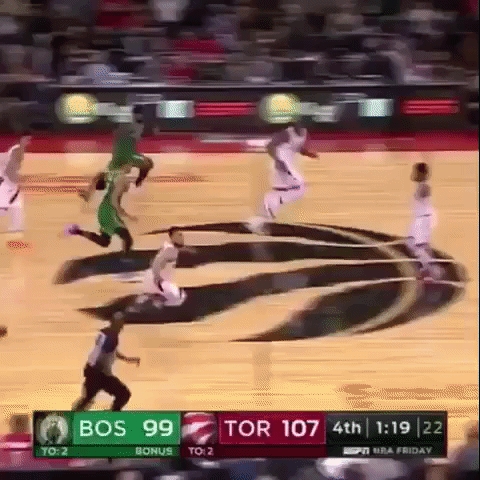 Leonard is creating his own opportunities, posting a career low in percentage of assisted 2-point & 3-point field goals (if you exclude last year's lost season in San Antonio), while making a mockery of defenses, confirming once and for all that he is not just a "system player" …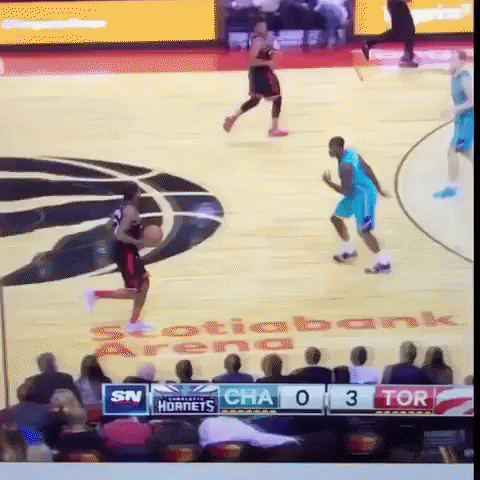 … and most importantly: He is bringing out the best in his teammates.
Kyle Lowry Unleashed
For the past few seasons, the Raptors have relied on Lowry to carry the burden of going shot for shot with LeBron James to close out a playoff series. God bless you, Kyle, for even making this somewhat competitive.
The man is an All Star for a reason, but asking Lowry to do this was pretty much the basketball equivalent of going beer for beer with your crazy single uncle who shows up to Thanksgiving with a 24 pack of Natty Ice. You're never winning this 1-on-1, and you're lucky if you don't wake up face down on the lawn half-naked.
With Kawhi as his running mate, Lowry has become the secondary scoring option, which has subsequently propelled his game to unprecedented levels.
Through five games, he has the highest efficiency rating of his career (26.6) by nearly FOUR points. He currently holds an unfathomable 140 ORtg/107 DRtg, which means the Raptors are scoring 33 more points than their opposition per 100 possessions when Lowry is on the floor.
But when you watch Raptors games this season, nothing really about Lowry's game has changed — he's still a walking bucket. Now, however, "getting the offense" going is no longer his primary responsibility.
He can relieve himself of always having to be "the guy," and do what he does best without drawing the opposing team's best defender and coaching staff's primary game plan.
THIS is the Kyle Lowry the Raptors acquired and the role he always should have played.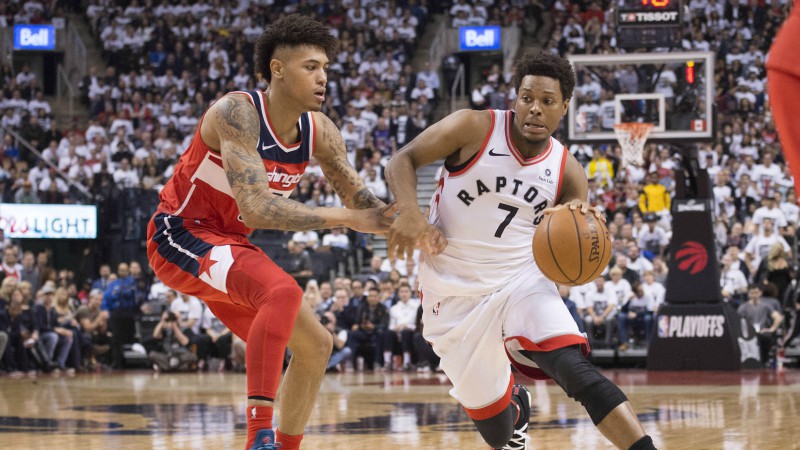 Bench Mob Legion
Jonas Valanciunas
Fred VanVleet
Pascal Siakam
OG Anunoby
C.J. Miles
Norman Powell
This Raptors roster is 11 deep of players who could probably start for just about any other NBA team. When these guys come in at the end of the first/third quarter, they are absolutely dismantling their opposition in a handful of advanced analytics categories.
What this causes is opposing teams having to bring their starters back in before their regularly scheduled rest is complete.
You can't rely on the stars being lights-out every single night. Everybody is human — even Kawhi believe it or not.
But what you can rely on is this bench mob always being better than the other team's. Toronto showed us this in the third game of the season, when the Raptors, playing on the second leg of a back-to-back, benched Leonard for rest.
Using the transitive property, this would usually default the new-and-improved Raptors back into "the same old" Raptors.
Not this 2018 team.
Shoulders light after being burden-free the previous two contests, Lowry returns to the spotlight, drops 28 on the Wizards, and the bench steps up to help earn a hard-fought W in a tough spot.
---
These are not the same Raptors.
They have never had a top-five player in the league, and even if you want to argue Vince Carter/Chris Bosh were at one point, they never made their teammates better like Kawhi does.
If you need a bucket in a half-court set where there's no play call and chaos has spread throughout the arena like an airborne virus, he's got you.
If you need to lock down somebody lighting you up, he's got you.
If you need someone who has been to the mountaintop, has experienced what it takes to conquer the league's elite in the most trying of times — he's got you…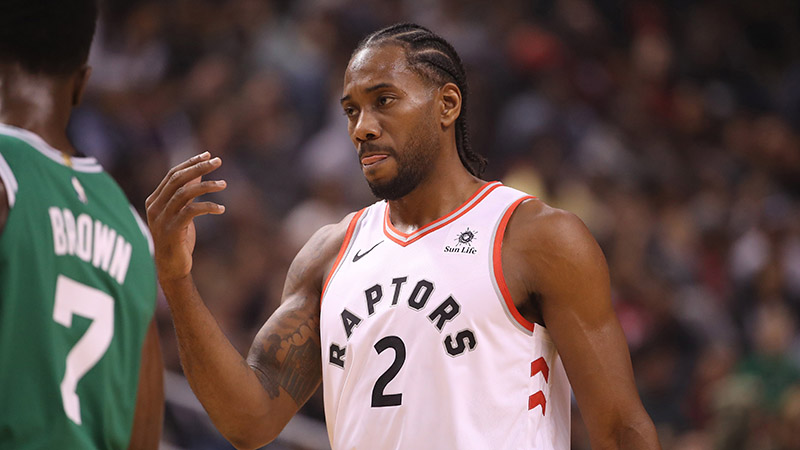 Now, this all sounds great from a basketball perspective. I think a majority of Raptors fans will agree that this is the best all-around team they've ever had.
But the dark cloud remains.
Will Kawhi stay in Toronto long-term or will he ditch the franchise like so many before him?
What's different this time is that this is not a "what could have been…" situation. Instead: "this is it…"
In other words … the phone is ringing again. You know you shouldn't answer it, but you can't help it because they look even better now than when you first met.
I'm here today to tell you, Toronto, that it is OK to pick it up and relapse into the same Stockholm syndrome that has tortured you for the past two decades, because for the first time since the birth of expansion, this team is worth it … no matter where Kawhi decides to play next season.
Imagine if McGrady stayed. Imagine if Vince stayed. Imagine if they played with Bosh.
That team is now.
"The North Remembers," the Starks once said. And you will, too, if you're willing to put aside the past — one last time…
How would you rate this article?
This site contains commercial content. We may be compensated for the links provided on this page. The content on this page is for informational purposes only. Action Network makes no representation or warranty as to the accuracy of the information given or the outcome of any game or event.