Moore: The Unique Uncertainty of Warriors vs. Raptors NBA Finals Game 1
Credit:
Photo credit: Tom Szczerbowski-USA TODAY Sports. Pictured: Fred VanVleet and Kyle Lowry
The public is all over the Warriors in Game 1 of the NBA Finals tonight, yet the spread has moved against them.
Matt Moore (@HPBasketball) discusses that surprising movement and why this game is so difficult to predict.
I already screwed up.
When I saw Golden State drop as a one-point favorite immediately after the Raptors advanced to the Finals, I jumped on it. My thought process was simple. The public would hammer Golden State, and regardless of what the sharps do, the sheer public support would drive the number up to Warriors -2.5 or even -3. I wanted the Warriors as low as I could get them.
And I was half right; the public has come in on the Warriors at an astounding rate, as high as 80-plus percent earlier this week. The money reflected that as well; early Monday 94% of the money tracked in our system was on the Dubs.
However, then things went haywire. Specifically, big bets on the Raptors flipped the line all the way to Toronto -1. The Raptors are now a home favorite the public is against, which is the very sweetest fruit on the tree. Had I waited, I would be hugging the Raptors -1 like a Sesame Street character. Instead, I'm stuck here, having to hope that Golden State, without Kevin Durant, beats a fully healthy Raptors team on the road when all the betting trends are leaning Toronto.
In other words: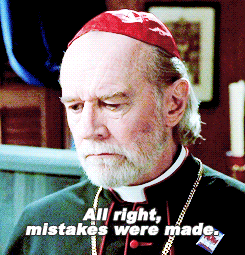 But to be honest with you, I think Game 1 should be a pass at this point. The Warriors have an experience edge, something I tend to believe doesn't matter beyond the first half of Game 1, but it definitely matters here. The Raptors, who haven't been here — everyone outside of Kawhi Leonard, Serge Ibaka and Danny Green — are going to look up and see that Finals logo on the screen and this intro:
They will get chills. Very few moments can rattle a player, but seeing Bird, Russell, Hakeem, Shaq, Kobe, Duncan and LeBron on that screen and realizing you're there, at that same spot? It's a lot.
However, the more analysis I've done, the more I lean towards the Raptors. Their size, athleticism and basketball intelligence uniquely position them to counter what Golden State does. Kawhi Leonard is one of three players (along with Kyrie Irving and Giannis Antetokounmpo) who I believe the Warriors genuinely fear.
The bigger issue, though? These teams just don't know each other. From the Athletic:
One reason the Warriors are uncertain is they've spent little time on this particular puzzle. Sure, they've played Leonard, but that was mostly in regular-season Spurs games. And sure, they've scouted the Raptors. They know the main plays and actions. Their advance scout Scott Vaughan is back with the team and all smiles after a long season logging the play calls. He just turned in the call sheets of this most important opponent. He's the happiest man in these parts because his job is essentially done.

For everyone else, it's trickier. While the Warriors have knowledge of how Kawhi Leonard's Raptors operate, experience is the best teacher. Walking around Scotiabank Arena and talking to team officials, you hear one common refrain: We don't know them. The Warriors have no established history against these Raptors and will mostly be winging it in terms of strategy in Game 1.
There's no way to really forecast this. We haven't seen the Warriors face an actually tough opponent with time to game plan for them without Durant. We haven't seen the Raptors face an opponent whose offense is perimeter-oriented.
How does Marc Gasol fit into this series? How about DeMarcus Cousins? Is Fred VanVleet suddenly one of the five best shooters in the league or were the Conference Finals an outlier? Will Steve Kerr keep sacrificing the soul of Klay Thompson in lineups where it's him and four bench players? Can Leonard's leg hold up to this much strain? Will Danny Green ever hit a 3 again? Can Curry get loose if they put Kawhi on him and Siakam on Green?
There's so much we don't know or understand. We knew everything we needed with Cavs-Warriors the last two years and most of the last four. This is uncharted territory, which is exciting, but it also explains a lot about why this line is as close as it is.
The best value will come in Games 3 and 4 when both teams have chances to adapt and adjust. Game 1 is a feel-out game, and both teams — and their bettors — are starting from scratch.