Director's Cut: Watching Back Game 7 of the 2016 NBA Finals with Wob
Credit:
Thearon W. Henderson/Getty Images. Pictured: LeBron James blocks Andre Iguodala
We all remember this game for the birth of Untucked Kyrie, "OH, BLOCKED BY JAMES!", "it's over it's over it's all over!", "Cleveland: this is for you!", the reason why Kevin Durant signed with the Warriors, and the day 3-1 became an immortal number.
But after watching the game back in its entirety, there were so many memorable things that happened that don't get remembered because of the narratives listed above.
[Tom Brady Free Agency Promo! Bet $5 and Win $100 if TB12 picks any team with the exception of the Jets, Bills or Dolphins]
1. Draymond Green was just incredible
That's not being dramatic or overusing a common superlative, this is the best game of Draymond's career. 32 points, 15 rebounds, 9 assists and that doesn't even begin to tell half the story. With Klay/Barnes/Steph almost non-existent in the first half, counting almost four collective airballs or off-the-glass bricks between the three, Green flat out carried this team on both ends of the floor.
Golden State played arguably the worst half of their entire postseason yet took a seven-point lead into halftime because this man just refused to die. The biggest set of cojones I've seen from a non-superstar in a long time.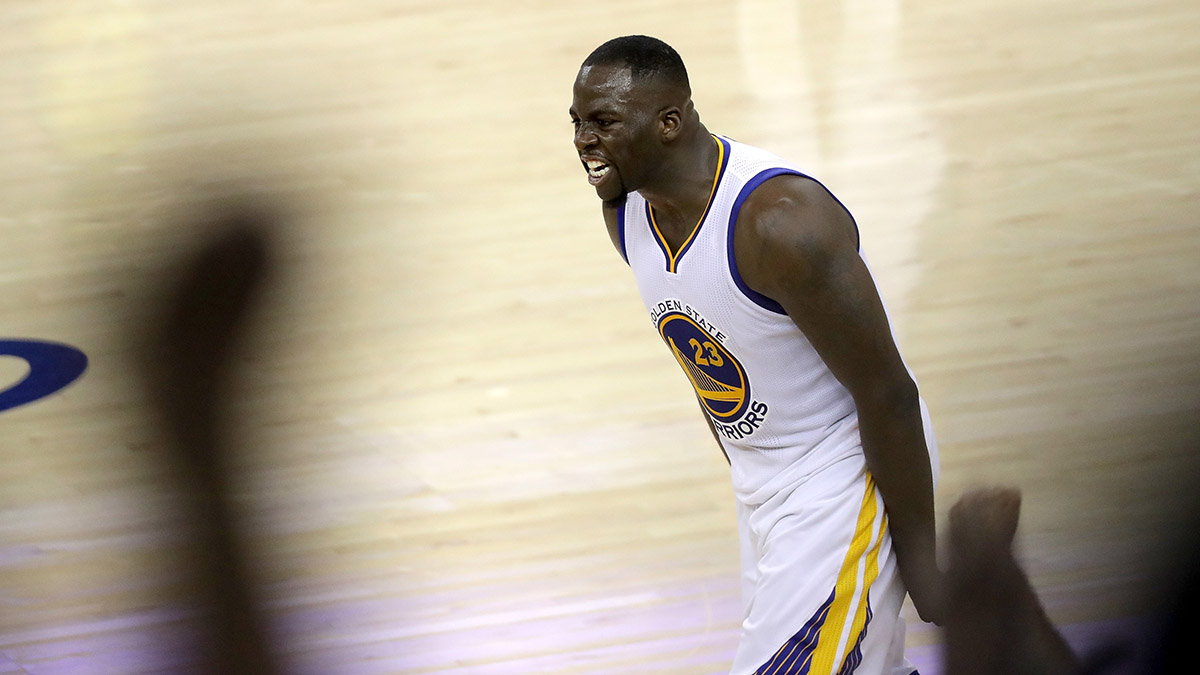 This was Game 7 with everything on the line AND the pressure of blowing the series AND the pressure of fulfilling a 72-win regular season campaign with a Finals victory. Draymond spearheaded the defense, was lights out from behind the arc, and kept this team from drowning in the moment. A lot has happened since then, but good god almighty after watching this performance, I promise to never let recency bias cloud my judgment about him ever again.
2. The crowd
So much nervous energy for the final three quarters. This was the furthest thing from home court advantage, and I can't imagine what it was like to be out there as a Warriors player with 20,000 people surrender cobra'ing and groaning for 2.5 straight hours. After the Cavaliers weathered the first six minutes of game action, when Oracle Arena sounded like the orcs banging their shields outside Helm's Deep, everything about the setting was in their favor.
The crowd gave off the vibe that they were there to see their team not lose. It felt like a 2.5-hour prayer. On the contrary, you could tell the Cavaliers players sensed this. They're nervous they're about to be known as the biggest choke artists of all-time, we're Cleveland, which hasn't won a championship in 60 years. House money. Let's use it against them. Game 7s at home may not be the way to go after watching back this game, the moment really did affect these players.
3. J.R. Smith
You live by J.R., you die by J.R. While his first half defense was vital to keeping the score close, he could not hit the broad side of a barn. This was important because the first half was used by Ty Lue to get his starters rest. LeBron checked out before the last first quarter TV timeout around the two-minute mark, didn't return until AFTER the end of quarter TV timeout.
During this time, the Cavs bought key minutes from Richard Jefferson, Iman Shumpert, and J.R. With J.R., however, it's always the complete opposite of what the vibe in the arena was. Miss 10 shots in a row? J.R. thinks that means No. 11 just has to go in. His care-free, nothing-bothers-me-because-all-I-do-is-get-buckets attitude is why he is still, to this day, an NBA Twitter cult hero.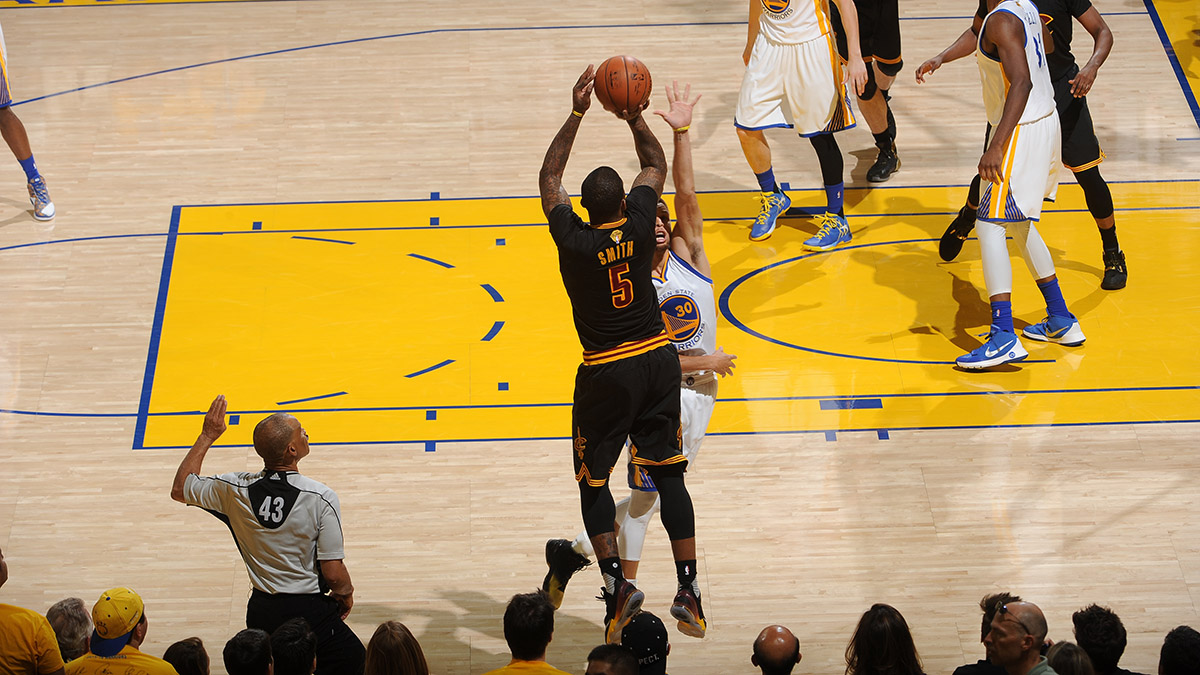 With the Cavaliers down seven coming out for the second half, I still believe the first three minutes of the third quarter decided this game. Golden State had an opportunity to blow this thing open to 15. The crowd would have turned, the Death Lineup avalanche of 3s could have started, and if the 2016 Warriors taught us anything from that Game 6 in Oklahoma City, it's that once they start rolling downhill they don't stop until everyone in their path is eviscerated.
But it didn't happen because J.R. Smith caught fire. I'm talking inferno. He wasn't even looking at Ty Lue or LeBron for play calls. If that ball touched his hands it was going up. I can't tell you how many times during the game watching live or the play I screamed "no J.R. … NO NO NO …. OH YES!!!"
You live by J.R., you die by J.R.
With Cavaliers' lives on the line, J.R. Smith single-handedly brought them back from the death, making three straight impossible shots to evaporate the lead and eventually spring the Cavaliers to a seven-point lead of their own. They say gambling is only a problem if you lose, and no NBA player has ever embodied this sentiment more than this man. Holy hell, what a rush that was. Of course he started missing after his NBA Jam On Fire wore off, but that's neither here nor there.
4. Tristan Thompson
His mere presence on the glass was enough for Steve Kerr to play Anderson Varejao and Festus Ezeli more minutes than Anderson Varejao or Festus Ezeli should have ever been playing in an NBA Finals Game 7.
Thompson absolutely killed it, creating multiple second-chance opportunities for the offense, and as a result: forced Kerr to play the Death Lineup fewer minutes than usual because they desperately needed somebody out there who could help Draymond Green rebound. They had no chance of ever getting going if they weren't on the floor. That right there is a massive, underrated storyline. Thompson's box score may not jump off the page at you, but this was the game that got him paid and rightfully so.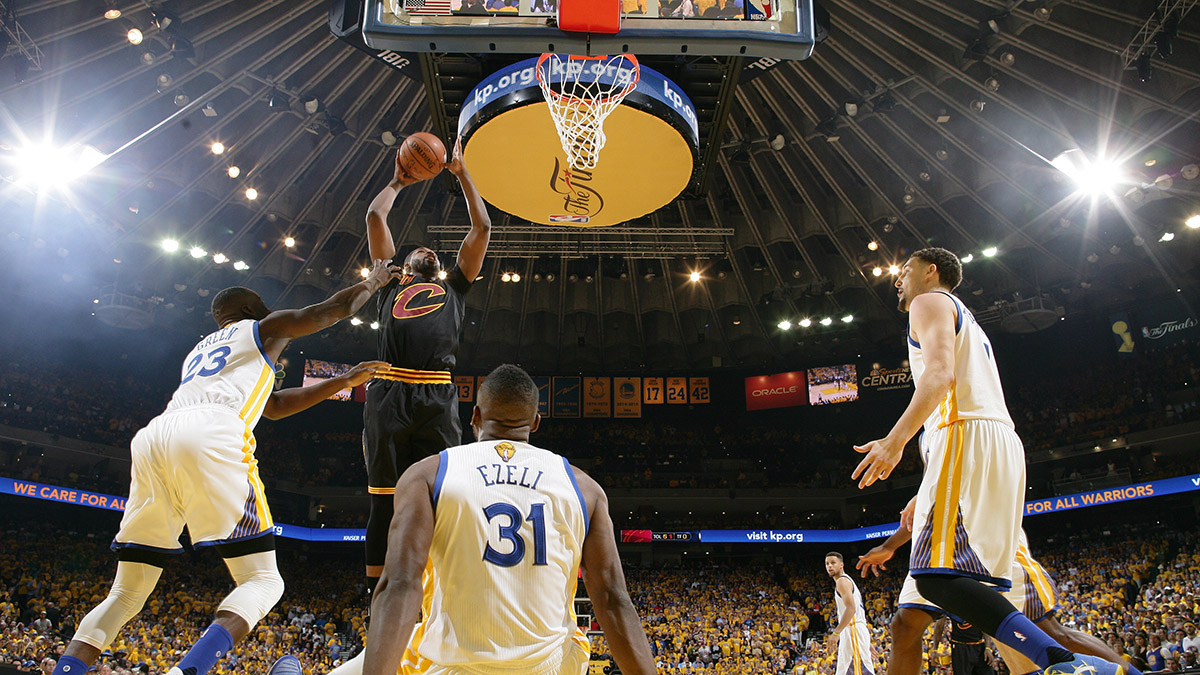 5. Kyrie's finishes
It's the biggest difference between amateur basketball and the NBA: NBA players make finishing at the rim look like playing 2K on rookie. It's just unreal how good they are at putting the ball in the hoop while being challenged by multiple seven-footers. There's a reason why NCAA games look like pickup at the YMCA after watching an NBA game, and it's because the talent difference is just that massive.
But then there's Kyrie Irving. Who, in this game alone, finished four layups that made me almost drop the computer. Jaw-dropping expertise. Balls that have absolutely no right ever being scored were scored. His creativity and improvisation is unprecedented for a man his size, and despite everything that's gone down with him since this Finals, this is why he has millions and millions of fans.
His game will just not let you break up with him. It's just so absurdly entertaining. I want to leave the key on the apartment counter and walk out on him every time he gets woke, but I can't do it. Once I thought I was out, he pulls me back in. There are stories out there that Kyrie's dad taught him the game without a backboard so he would have to learn how to finish in more creative ways, and if that's true, Mr. Irving should get a ring too.
6. The Kyrie 1-on-3
Up three with 30 seconds left, Kyrie decided to go 1-on-3. He was centimeters away from turning the ball over twice. One of the most ludicrous things I've ever seen. This is not talked about enough.
7. Ty Lue
I can't believe Ty Lue burned a timeout with more than one minute left to set up a play, and I can't believe it worked.
8. "Expose Him"
LeBron switch-hunted Steph Curry for 2.5 hours straight. It's like the Cavs didn't run a single play all game, they just said "where's Curry?" and put him in a high pick every time. A brilliant strategy, in hindsight, but this has to be the most disrespectful "expose him" of all-time.
How would you rate this article?