BlackJack Fletcher's Favorite Bets: Analyzing Day 1 of the Tourney
Credit:
Jeffrey Becker-USA TODAY Sports
Merry Christmas, ladies and gentlemen. If you are a sports fan, a gambler or even an adrenaline junkie, these next couple of days are like Christmas morning. We wake up, run to the television and prepare to spend the next 12 hours in pure basketball bliss. There will be excitement, there will be glory, there will be triumph and there will most certainly be heartache. But, brothers, we wouldn't trade it for anything.
This is one of the greatest weeks on the gambling calendar, and we are ready to bask in the glow of its every moment. The only thing that could possibly make this beautiful season even better is cashing tickets and lining our pockets. Thankfully, we have prepared for this very day, and we have four WINNERS for you. So, without further ado, let's get to it.
You can find all of my plays FREE in the Action app. Download it at actionnetwork.com/app.
WINNERS
#10 Oklahoma vs. #7 Rhode Island (-1.5)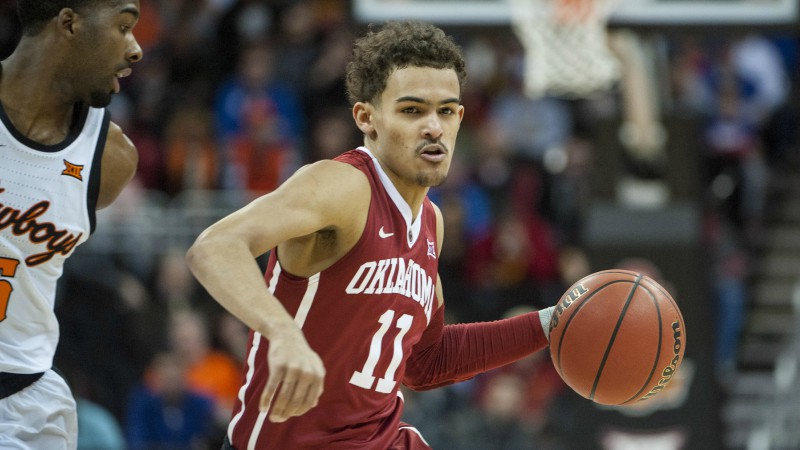 This is a game that has a great deal of national interest for a variety of reasons, and it just so happens to tip off our action on Thursday with a 12:15 p.m. ET tip. The Sooners come into this game with controversy surrounding them about even being in this field. They also have Trae Young, a player who electrified audiences for a good two months earlier in the year, before opposing defenses realized there was nothing else to this Sooners team and focused all their attention on him. Oklahoma began the year at 12-1 and closed it by going 6-12 and 5-13 ATS. Think about this, brothers: We sit here on March 15, 2018, and the Oklahoma Sooners have won six games in this calendar year.
Rhode Island has struggled in its past five or so games; however, don't forget it wasn't that long ago that we were talking about the Rams as a potential Final Four team and one of those mid-majors that could make a very deep run. Also, consider that two of those late-season losses came against Davidson, which is simply a nightmare matchup for the Rams. There is no good reason to back this Sooners team, as it has earned every bit of distrust out there. It's no fault of Young's, but this team cannot be trusted, especially against a team as solid as Rhode Island.
The Pick: URI -1.5
#16 Penn vs. #1 Kansas (-14)
Believe me, I've heard all the talk about Penn being one of the best, if not the best, 16-seeds of all time. Maybe it's true; maybe it isn't. I don't know. What I do know is Kansas has far superior athletes than Penn does. I know Penn won an Ivy League tournament with four teams in it, which was also played at home. I also know that Kansas as a No. 1 seed in this tournament crushes 16-seeds. The Jayhawks have handled business by 38 and 26 points as a 1-seed the past two years. Bill Self and KU may be known for tournament breakdowns at times, but it almost never happens this early. Furthermore, Penn has played a tournament team one time this season, and that was when it was manhandled by another 1-seed in Villanova by 28 points. This game could easily be a case of overthinking it and searching too hard for an upset. Penn is a good basketball team, but it isn't on the level of this Jayhawks squad.
The Pick: Kansas -14
#12 South Dakota State vs. #5 Ohio State (-8.5)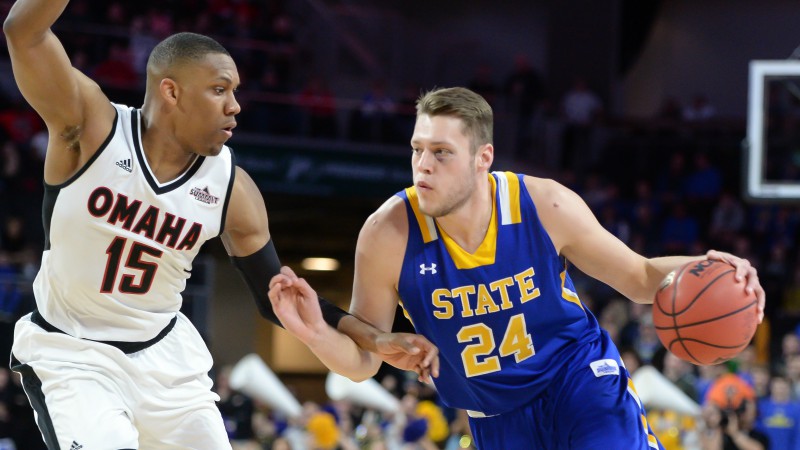 This game is one of the trendy picks for a 12 vs. 5 upset this week, and, honestly, I don't hate the Jackrabbits of South Dakota State here. They have Mike Daum (23.8 ppg, 10.4 rpg), who is one of the more underrated players in the country as the focal point of their team. He can absolutely put this team on his back and win it a game or two. The Jackrabbits play at an incredible pace and can score in a hurry, as evidenced by their 84.9 PPG average, which is good enough for sixth in the country. Additionally, they are tied for 25th in rebounds per game, which helps them get out in transition.
If there's a concern about South Dakota State, it is how it will fare against the Buckeyes' distinct advantages in size and athleticism. If Ohio State's 13 days off don't result in any rust, the Jackrabbits could really struggle with Keita Bates-Diop, C.J. Jackson, and Jae'Sean Tate.
As much as I like the Jackrabbits to take a run at Cinderella's glass slipper this year, I actually like the total here better. South Dakota State loves to run and will try to do it all day. The Jackrabbits also are prone to the 3-ball. All of this adds up to a high-scoring game.
The Pick: Over 147
#14 Montana v. #3 Michigan (-10)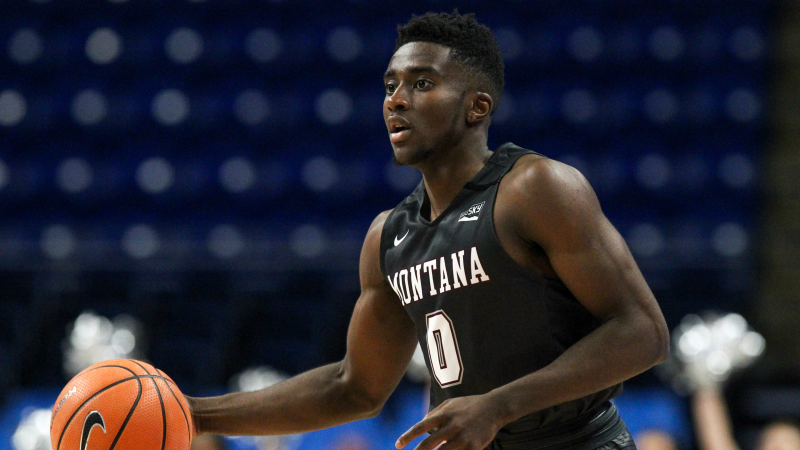 This is one of the more intriguing matchups of the day. Michigan may be the darling of public bettors right now after its outstanding performance in the B1G tournament. The problem is that was nearly two weeks ago. John Beilein is as good a coach as there is in America, but you have to wonder if rust will be a factor. This matchup is also interesting because these teams have somewhat opposite strengths and flaws. The biggest flaw for Michigan might be free-throw shooting; Montana can sometimes be prone toward committing fouls. Montana has trouble defending the 3-point line, but it is a much better free-throw shooting team. Additionally, the Big Sky champion Grizzlies are the better rebounding team, and they score more points per game than Michigan does. This is a game in which the B1G scheduling could come into play and prevent the Wolverines from really pulling ahead and covering this number. I think Michigan still gets the job done, but the number is simply too large.
The Pick: Montana +10
Now let's go watch some basketball, drink some beer, and cash some tickets, brothers!
Photo credit: Jeffrey Becker-USA TODAY Sports