BlackJack Fletcher's Favorite Bets: Analyzing Day 4 of the NCAA Tournament
Well, Saturday certainly didn't disappoint. Michigan and Houston played an all-time classic tournament game that saw the Wolverines advance to the Sweet 16. We had Loyola continue their magical run with another nail-biter of a finish against the Volunteers. We also had blue bloods Duke, Kentucky, and Villanova roll easily to the Sweet 16. What will Sunday bring us? Excitement? Yes. Bettors nervously wishing for late fouls or meaningless 3s? Absolutely. Bad beats? Almost certainly. Wins? Without a shadow of a doubt. Let's get to the winners for Day 4 of this amazing NCAA Tournament.
You can find all of my plays FREE in the Action app. Download it at actionnetwork.com/app.
WINNERS
#11 Syracuse vs. #3 Michigan State (-9.5)
Buckle up for this one, because this could get interesting. Michigan State is that team that seems to play with fire more often than not. The Spartans are a very good squad. Their 29-4 record bears that out quite clearly. The problem for bettors is that they tend to play a high wire act on a nightly basis. That was on full display on Friday night against Bucknell, when they almost fell to the 14-seed. The question becomes this: Can Michigan State continue to win ugly, or are we simply waiting for an opponent to pounce on one of those extended scoreless droughts the Spartans seem to have each game?
Syracuse is doing Syracuse things once again in March. Everyone was saying the Orange had no business being in this tournament. The committee said they were the last team in the field. So what do they do? They go out and beat Arizona State and TCU, of course. This is what they do: They live on the bubble and find a way in, then go on a run. This is a tough matchup athletically for the Orange, however. That said, they tend to keep things close, going 6-4 ATS in their past 10. The Spartans in that time? 2-7-1 ATS. This number is simply too big to lay with an erratic MSU team.
THE PICK: Syracuse +9.5
#10 Butler vs. #2 Purdue (-4)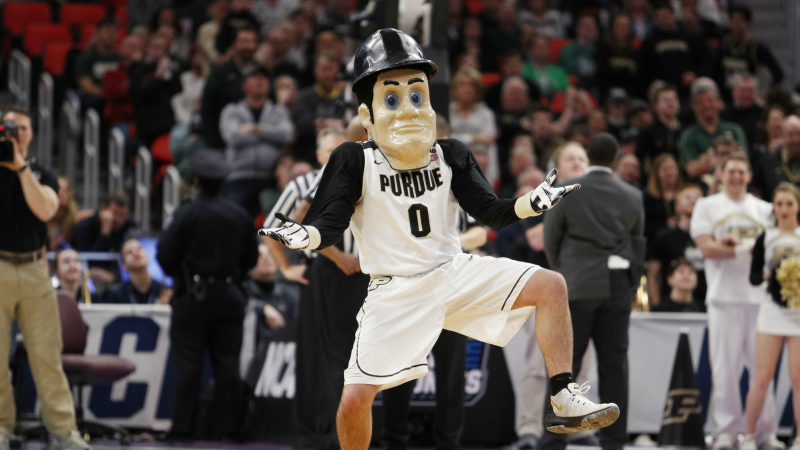 The injury to Purdue big man Isaac Haas is all anyone wants to talk about leading up to this game and rightfully so. The Ivan Drago look-alike is a huge part of what Purdue does offensively and creates mismatches down low against almost every team in the country. Without him, the Boilermakers will be more dependent on their guard play, which has been inconsistent throughout the year. Butler is coming off a nice win against Arkansas, but there were some signs of concern in that game if you're a Bulldogs backer. Butler started the game on absolute fire; it looked like a video game for the first five or so minutes. Yet, after holding a 21-2 lead, they allowed the Razorbacks back in the game. This would be the trend the entire day. Butler would pull ahead and let its foot off the gas. Even with all the runs in that game, the total was still comfortably under the 150 mark. I believe Haas' absence has more of an impact on Purdue's offense than anything else. Which is why in this game the total has my attention.
THE PICK: Under 145
#7 Nevada vs. #2 Cincinnati (-8.5)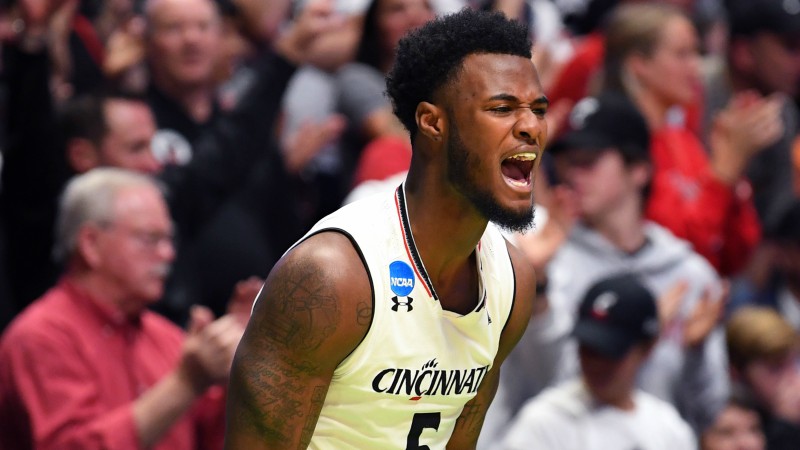 Much like yesterday, we have a double play on a game. People are going to be very high on Nevada catching this many points after an emotional win in overtime against Texas on Friday. I like the Wolfpack and what they've done this season. Eric Musselman has done an outstanding job in Reno, and it wouldn't shock me if bigger name programs come calling. However, betting the Wolfpack after that Texas win would be betting on fool's gold. The Bearcats are quite simply one of the best teams in the country, and many people don't pay attention to them. With Virginia out of the tournament, the Bearcats may well be the best defensive team left in the field. That's especially true when it comes to defending the 3, which Nevada lives on to get home in games. Cincinnati was ninth-best in the nation at defending the 3-point line during the season. Also consider the emotional win against Texas and the toll that may take in preparing for a grind-it-out team like Cincinnati.  Nevada has struggled with injuries this season as well, having only four scholarship players suited up today. Let's turn the double play.
THE PICKS: Cincinnati-8.5, Under 137.5
Let's wrap up this first day of the tournament with some wins and take a breath before we start to attack the Sweet 16. Let's have the greatest Sunday of the year, brothers!
Credit: Christopher Hanewinckel-USA TODAY Sports