BlackJack's Final Four Postcard, Day 3: Let the Confetti Fall
Credit:
Credit: Robert Deutsch-USA TODAY Sports
Dear JackPack,
I write to you again after witnessing one of the most dominant performances in college basketball history. That's not hyperbole, either. That's simply a fact. This Villanova team won six tournament games, covered six tournament games and won six tournament games by double digits. Every time people thought there would be a tough matchup, be it West Virginia, Texas Tech, Kansas or Michigan, the Wildcats rose to the challenge and blew the doors off of each of those teams. They now celebrate their second title in three years. It was great to see in person.
My Championship Monday began a little slowly, as this humble writer cannot fairly be described as a "morning person." I ventured out and found a very nice little coffee shop with an outdoor seating area. I had a cafe mocha with an extra two shots of espresso and sat outside a while to contemplate my day, life, and the day's starting pitchers in MLB. After being sufficiently caffeinated, I decided to explore the downtown core a little more. I also needed to replace the sunglasses I broke. Thankfully I was able to find these incredible glasses: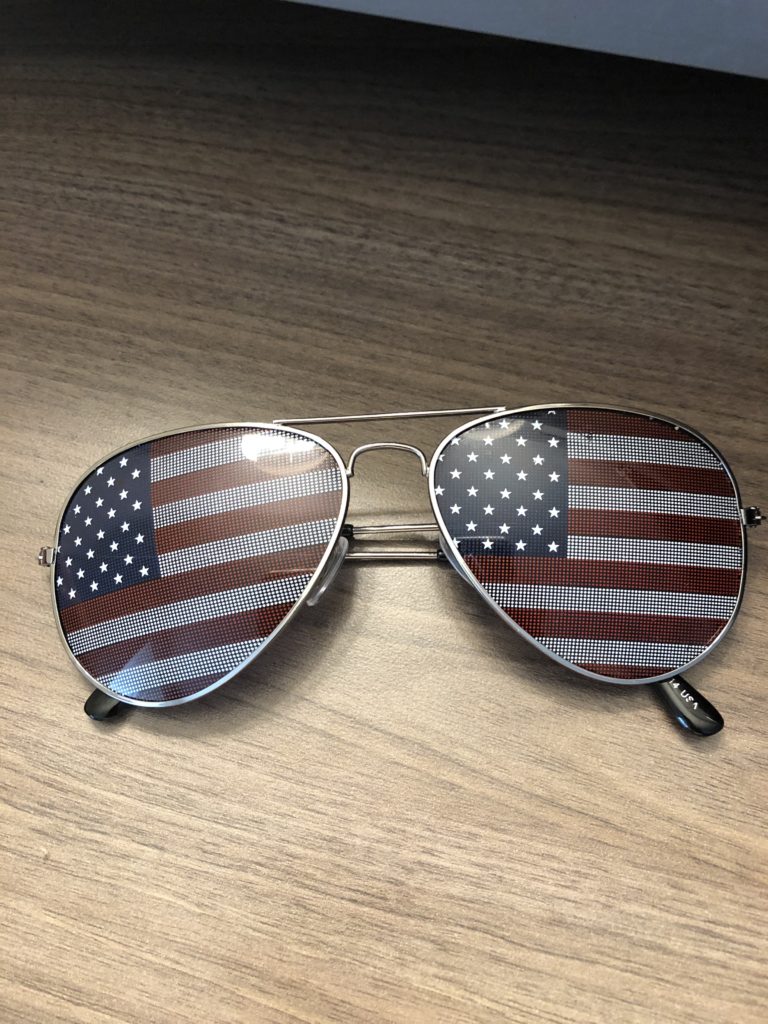 Pretty sweet, right? After wandering the River Walk for a while, I sat down at an outdoor establishment to enjoy the sun, warm breeze and people watching. I may have also indulged in a prickly pear margarita or three. Either way it was a great way to kick off the afternoon. I proceeded down the River Walk further to The Esquire bar. The Esquire claims to have the longest bar in Texas, and I believe it's one of the oldest bars in San Antonio. Naturally, I had to see what all the fuss was about. When I was handed a menu, I was delightfully surprised to see a Pimm's Cup on the menu. If you don't know what a Pimm's Cup is, go look it up right now. I'll wait …
If I see a Pimm's Cup on the menu on a warm day, it's getting ordered. It was expertly made and refreshing. Feeling good about the day, myself, and basically everything around me, except the chances of the hordes of Michigan fans, I headed back to Southtown 101 to prepare for the National Championship.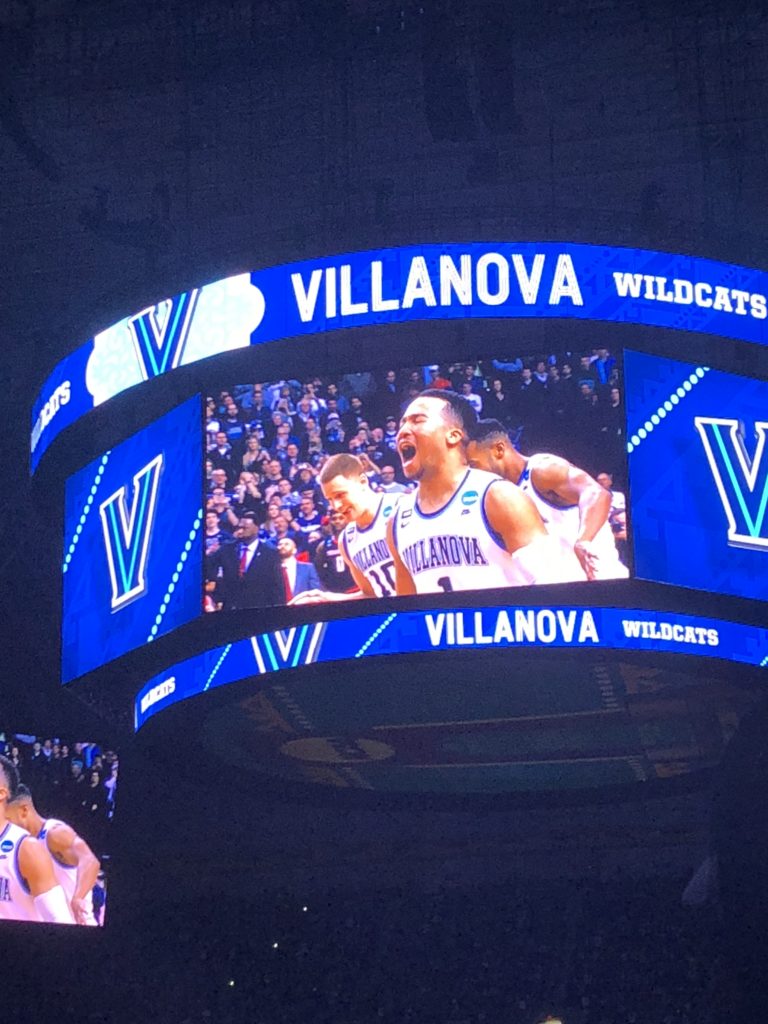 I cannot stress enough how huge the Alamodome is in person. If you haven't been to it, it is an enormous structure with huge outdoor areas. Adding to the magnitude is the fact that's it's smack dab in the middle of downtown San Antonio. As we walked toward the gates, the chants of "Go Blue" grew louder and louder. The Michigan fans were out in full force and they were ready to go. The security and entrance to the game was very efficient and quick, and to top it off, this time I was able to sneak in my Skoal Peach tin. Score one for the good guys.
Game time, brothers. A couple of things really stood out to me. First, just how many Michigan fans were in attendance. When I say it was at least 70% Michigan fans, I'm being very conservative. Not only were they there, but they were raucous. It felt like a Michigan home game for the first half. The second thing: Villanova is DEEP. Think back to Saturday against Kansas. Eric Paschall, Jalen Brunson and Mikal Bridges were all on fire and couldn't miss from 3. Last night? They could do nothing right. Bridges was minimally effective. Brunson got in foul trouble, and Paschall disappeared for long stretches. Yet, the Wildcats still won by double digits. They are a dominant team and deserved this championship. It was incredible to be a part of and to see the confetti fall in person was awesome.
After the game we bounced around to a couple of different spots to sample the city as one is prone to do in new surroundings. A few drinks and a few periscopes and we put the finishing touches on a spectacular 5-1 day for the JackPack. I shall embark on my day now and report back tomorrow, friends. Until then, be well and prosper.
Love you,
BlackJack