BlackJack's Final Four Plays: The Over/Under Bets I Like
Credit:
Kim Klement-USA TODAY Sports
Here we are, brothers. Today is the day. The long road that is the NCAA Tournament leads us here to beautiful San Antonio and the Alamodome for the Final Four national semi-final games. And what games they are. We have Cinderella in the form of Loyola, blue blood programs in Kansas and Villanova, and perhaps the hottest team in the entire nation over the past two months in the Michigan Wolverines. This is what we live for. This is what we've waited for. This. Is. March. Now all we need is to figure out how in the hell we bet these games, and, baby, I think I've got the strategy.
WINNERS
Loyola vs. Michigan (-5.5)
6:09 pm ET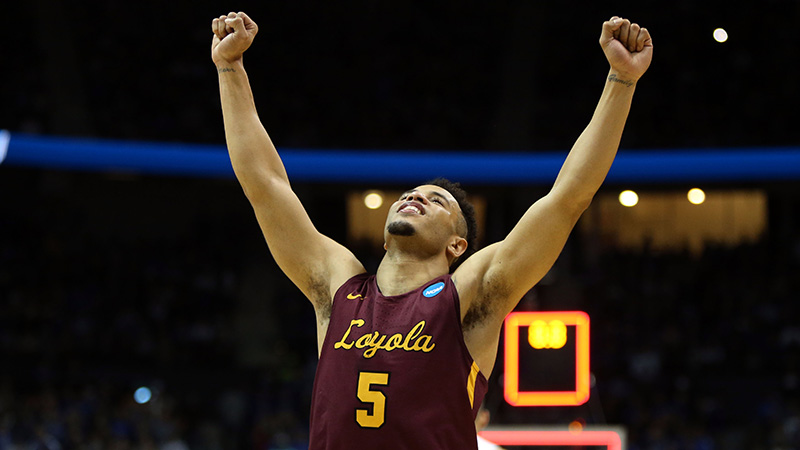 Loyola is the ultimate Cinderella story. They are trying to become the lowest seed to ever win the national championship. They play beautiful team basketball, they have a stifling defense, and they simply do not take bad shots. Donte Ingram, Marques Townes, and Clayton Custer, with the guidance of coach Porter Moser, have truly made this a team to be reckoned with. The issue for the Ramblers is they are running up against literally the hottest team in the country. The Wolverines are riding a 13-game win streak, and their defense has been a huge part of that. Their coach, John Beilein, also simply does not get enough national credit for the job he does year in and year out.
So, with all that said, which side is the play here? Neither. This is too close, and I think this spread is probably right on the money. I'm looking at the total. I get that sharps like unders in this spot, and I get it's a dome. But let's be real here: This is a high-intensity game, both teams should be dialed in, both teams are capable of scoring, and this number is not very high. I'd expect a slow, feel-it-out kind of start and then more pace in the second half. I'm taking the total here.
THE PICK: Over 130
---
Kansas vs. Villanova (-5)
8:49 pm ET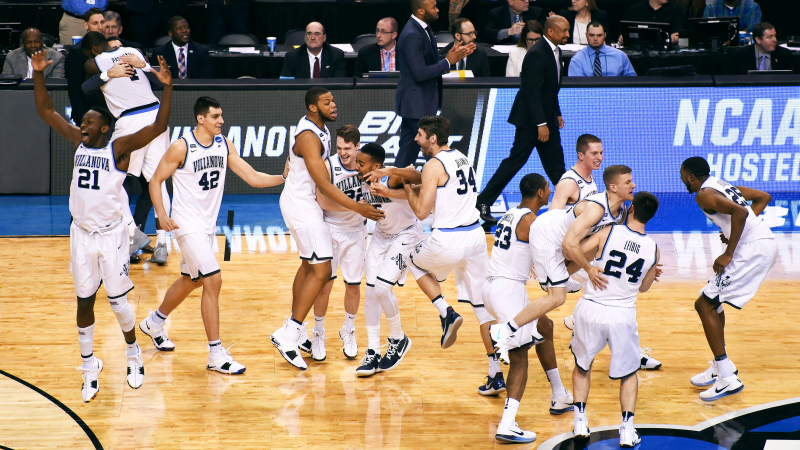 The Battle of the Blue Bloods. I'll be perfectly honest: I don't think there is a team in this tournament that can beat Villanova outright, but I'm also not super comfortable laying this many points to a Kansas squad that is peaking at the right time. On the other hand, Villanova has crushed every opponent in their path in this tournament. Once again, let's look at the total. These teams are built for overs. There's no zone defenses here to slow things down. They both shoot over 40% from 3-point land, and they are both over 70% from the charity stripe. They both have excellent athletes and can push pace, and they are both offensive-oriented teams. I'm doing something rare and taking two overs today; let's get some damn points.
THE PICK: Over 154.5
Brothers, let's get out and have a spectacular weekend. Let's have some great basketball, and let's have a hell of a lot of points in both games!