Barkley: Two Months from Selection Sunday, Which College Basketball Teams Can Win the Title?
Credit:
USA Today Sports. Pictured: Zavier Simpson, Tom Izzo and Zion Williamson
Ken Barkley digs deep into the 2018-19 college basketball teams that look like true national title contenders with Selection Sunday two months away.
Michigan (+800), Virginia (+1000), Duke (+170) and Michigan State (+1600) all fit the profile of past champions.
A couple of 100-1 longshots also have sneaky good profiles that should not be overlooked.
In two months, it will be Selection Sunday.
Just typing that sentence felt great. Really great. And not just because the NCAA tournament will soon follow. But also because the tournament coincides with spring, and for those of us who live in cold-weather climates, that cannot come soon enough.
We haven't even had a lot of snow yet, and I'm already quite ready for winter to be over. Snow is stupid.
You know what helps to get through a long winter? Futures. They're great. Or at least, they're a lot of fun, even if the sportsbook is holding your money a while in some cases.
They aren't paid out quickly enough to be your main revenue stream from betting, but as a fun side-hustle, they're the best.
In college basketball, though, the futures market operates differently than in most other sports, where the outcomes and predictions become more certain the closer we get to the end of the season.
For example, the Patriots, Chiefs, Rams and Saints had longer odds in September than they did entering the playoffs.
Fewer and fewer teams can win the Super Bowl with each passing week of the regular season, and the paths become more set in stone for each contender.
But in college basketball, there's a giant hiccup: the selection show.
We can be surer about who has the best chance to win the title in college basketball as we go from November to December to January to February, but then March rolls around and, like what happened in 2018, Duke and Michigan State get seeded 2 and 3 in the same region and the odds get thrown for a loop.
Wait, those were the second- and third-most likely teams to win. Now they are playing each other, and playing early. And Villanova and Duke are on the same side, and they're first- and second-most likely teams to win. How is this possible? WHAT DO WE DO NOW?!
For this reason, I generally advise a two-pronged approach for college basketball futures — bet them early, and bet them late. At the start of the season, not only do teams emerge that are much better than the market expected (Tennessee, Texas Tech, Nebraska, Virginia Tech, even Virginia), but books are very slow to move their numbers that early.
You identify 1-, 2- and 3-seeds that still have super-long odds. That's the "bet them early" part.
The "bet them late" part means what you think it does — after we actually know the path of each team and the bracket is released, you can do reasonable projections for how far each team can go and what the projected spreads will be.
In the middle, though, what are we supposed to do as bettors? It's January, and that Clemson money (or Patriots money, or Chiefs money, or Rams money) is burning a hole in your pocket.
What should you be expected to do … hibernate?
That's what this piece is for. Below, I'll identify the teams that (so far) look like how champions generally look and see the ones that are offering betting value.
I'm not necessarily advocating for specific bets because, as I stated above, there are so many variables in play until after Selection Sunday, but at the very least, these are the teams you should be keeping an eye on.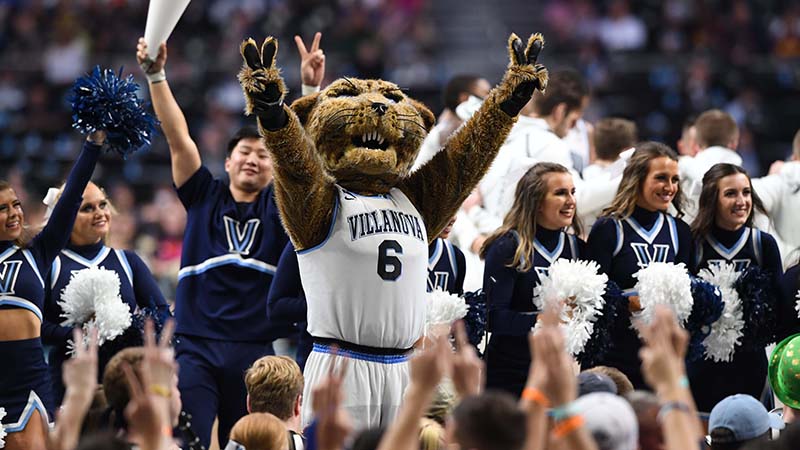 I've narrowed down this list by finding the teams that fit the profile of past champions.
This profile includes everything we know about the NCAA tournament and its history — what the teams were seeded, what conference they played in, how much experience they had, the quality of their coach, along with more in-depth statistics like their efficiencies, tempo, and four factors.
Armed with all of that information, you can do a pretty good job figuring out who's going to win.
The system isn't perfect, because nothing is. Last year, Villanova was, by the absolute smallest possible margin, outside of the general profile for past champions because its defense was a little worse than champions in the past.
Villanova was, however, arguably the most efficient offensive team in college basketball history, so you can sort of forgive that.
So Villanova wasn't TECHNICALLY "in the box" entering the tournament last year. Michigan was, though. It made the final. So was Duke and Texas Tech, which each made the Elite 8 — and in Duke's case, the Blue Devils absolutely could have gone farther if not for a combination of poor clutch play and officiating.
This isn't meant to completely eliminate or exclude teams that do not fit. Rather it's meant to draw our attention to teams who DO fit, some we've watched a lot, and some we haven't.
You won't see some teams on the list. Kentucky. North Carolina. Gonzaga. Kansas. I'm not saying those teams can't win the title, just that if the tournament started today, they'd have statistical profiles unlike past champions.
But hey, it's January. For a team like Kentucky, which is so young, it's an eternity. The Wildcats may put everything together by March.
Here are the 9 teams that fit the profile as of today.
As always, shop around for the best lines.
For the unacquainted, +170 betting odds means that a $100 bet would net you a $170 profit. 
Duke
Betting odds: +170
Here's where you get really mad at me. "Wait, I just read 1,000 words for you to tell me DUKE fits the profile?!? OF COURSE IT FITS THE PROFILE! No $&%* it can win the title. THANKS FOR NOTHING."
Calm down. Of course some of the teams are obvious. We've all watched Duke. We get it.
The Blue Devils aren't without their warts, which nowadays are mostly under the category of "health."
Tre Jones is out for an undetermined amount of time (the last report is "maybe a few games"), and they've had the typical minor ailments, bumps and bruises as well (Zion Williamson, Cam Reddish, etc.)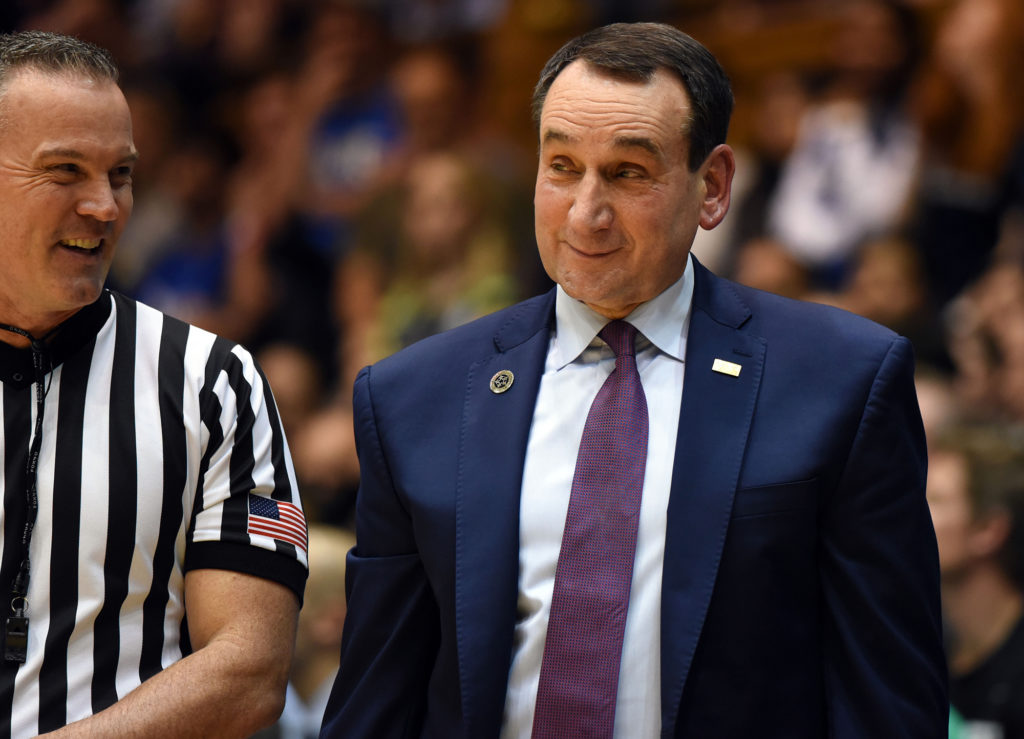 Duke is a great team that is two months from the start of the season and two months from the finish. It's not gonna look great every night.
But the Blue Devils' profile is incredible, despite whatever flaws we put on their superstars by watching them so often.
They may not have a great final-two-minute offense worked out, but they rank top-five in KenPom adjusted offense AND defense. Their athleticism gets them an insane amount of steals and blocks (top-two in the country in both), which leads to ranking third in the country in 2-point percentage.
They're gonna fit the profile in March, barring catastrophe.
Virginia
Betting odds: +1000
Virginia plays Duke on Saturday in a game we're all excited about, but maybe a little less so because of Duke's current funk. Regardless of result, Virginia has, and will have, a similar championship profile going forward.
In my humble opinion, the Cavaliers are the best team in the country, to me.
You will also get a discount on their odds compared to Duke and others every single day until the tournament because everyone remembers UMBC last season (and the Syracuse regional final a couple years before that), which frankly is all meaningless to me this year.
Are we really saying Tony Bennett isn't a good coach or that these kids are somehow perennial chokers? That's some pre-analytics, talk-show nonsense.
If that means I get Virginia at a better price after the field is announced, awesome.
Michigan
Betting odds: +800
Another unsurprising team. In non-conference play, I thought the Wolverines played the best defense I'd seen in about a decade, since some of the Rick Pitino's Louisville teams.
They just force you into tough shots over and over again, relentlessly, and they don't foul.
The Wolverines offense isn't as elite, but it's good enough. They're helped in their cause by the fact that there are so few legitimate 1-seed candidates this year.
If they win the conference, I think they're a lock, unless Kansas re-defines itself very quickly for the rest of conference play. And being a 1-seed helps in the tournament, as you can easily surmise.
Michigan State
Betting odds: +1600
Michigan State is attractive for the same reasons Michigan is, honestly. The Spartans absolutely still have a clear path to a 1-seed, which most teams do not.
Considering their profile and Michigan's, it's a little outrageous that there's even this much difference between the odds of the two teams.
They're both elite, and Michigan State's offense is better.
Michigan State lost to the two best teams on its schedule so far (granted, they were both close losses), so maybe you give the Wolverines the edge for that reason. But that isn't necessarily predictive of anything in March.
Tennessee
Betting odds: +1000
We all kind of thought the Vols would be good, but THIS good? They have an "Alabama football" aura going on right now, where the schedule isn't particularly challenging, but the margins of victory are just jaw-dropping.
46 against Georgia. 24 against Missouri. 19 against Arkansas.
The games are non-competitive, which you just generally don't see in these types of situations.
There is a deliberate ruthlessness to the Volunteers' play, where the games are slow but every possession is maximized (Virginia-esque, you might say).
Their biggest knock might just be that they're coached by Rick Barnes. Let's just say it's not a name that inspires confidence.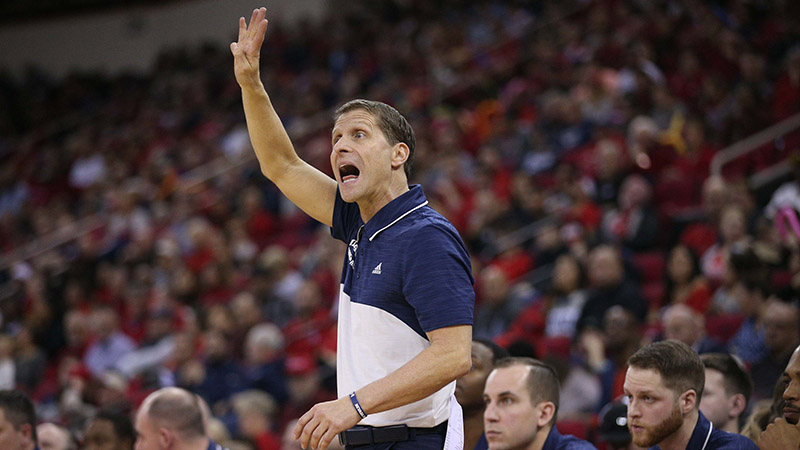 Nevada
Betting odds: +1800
This is one team that's been helped tremendously by playing in a weak conference, because the Wolf Pack's defense was nowhere close to championship-level in non-conference play.
Some of that is style. They allowed 86 to UMass and 87 to Tulsa … but still won both by double-digits.
Still, I think it's fair to have concerns about Nevada's defense. Remember, the highest-rated team it has played ALL SEASON is Utah State (43rd), according to KenPom.
The statistics may look gaudy, but the strength of schedule creating them is not.
Gonzaga made a title game playing in an atrocious conference, so Nevada's weak SOS doesn't necessarily mean it should be excluded from the list.
Still, be careful.
Auburn
Betting odds: +3500
The most surprising inclusion thus far, Auburn is another team with an uninspiring schedule, but unlike Nevada, the Tigers are more likely to drop out of the group than stay in.
They've lost to the three highest-rated teams on their schedule, and their best win is against Washington (their actual best result is probably the narrow loss to Duke in Hawaii).
Playing bad teams can create an impressive profile, but by playing in the SEC, that should at least provide us more clarity on the Tigers going forward.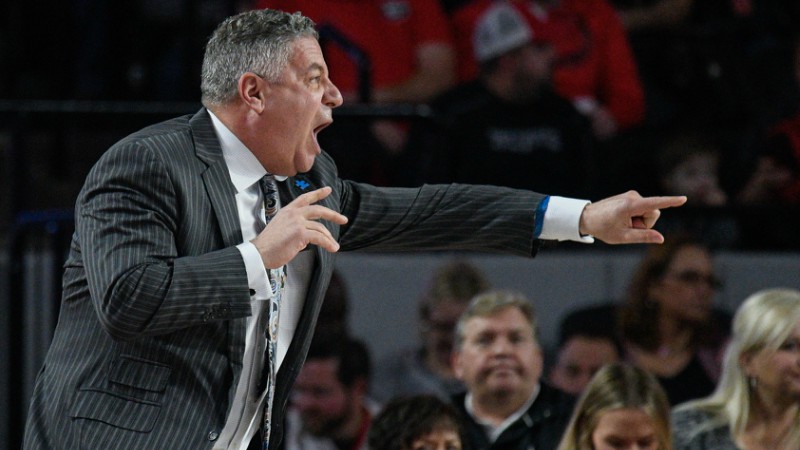 Iowa State
Betting odds: +10000
The Cyclones have piqued my interest, for several reasons. First, their price is valuable compared to their peers in this group, despite the fact that their statistical profile is also very good.
They do everything well, which gives them a high ceiling. Most of their non-conference schedule was spent figuring out a rotation because players were hurt or suspended.
That wasn't an accurate reflection of their ultimate level of ability. They've also showed flashes of brilliance, with recent wins over Kansas and Texas Tech, that overshadow the warts of their bad performances.
They have potential, which is a very appealing word when we think about March.
Nebraska
Betting odds: +12500
Nebraska is a perplexing team. For starters, the Huskers have five losses. Their best win was their dismantling of Indiana earlier this week.
This is another situation where scheduling has created a likely unsustainable profile, but Tim Miles is a great coach, and his core group of players has been together for a very long time.
I don't know what the best version of a Nebraska basketball team looks like ceiling-wise, from a power-rating standpoint given recruiting and talent. But whatever that version is, you're going to get it this year.
A deep tournament run is absolutely in play.
How would you rate this article?